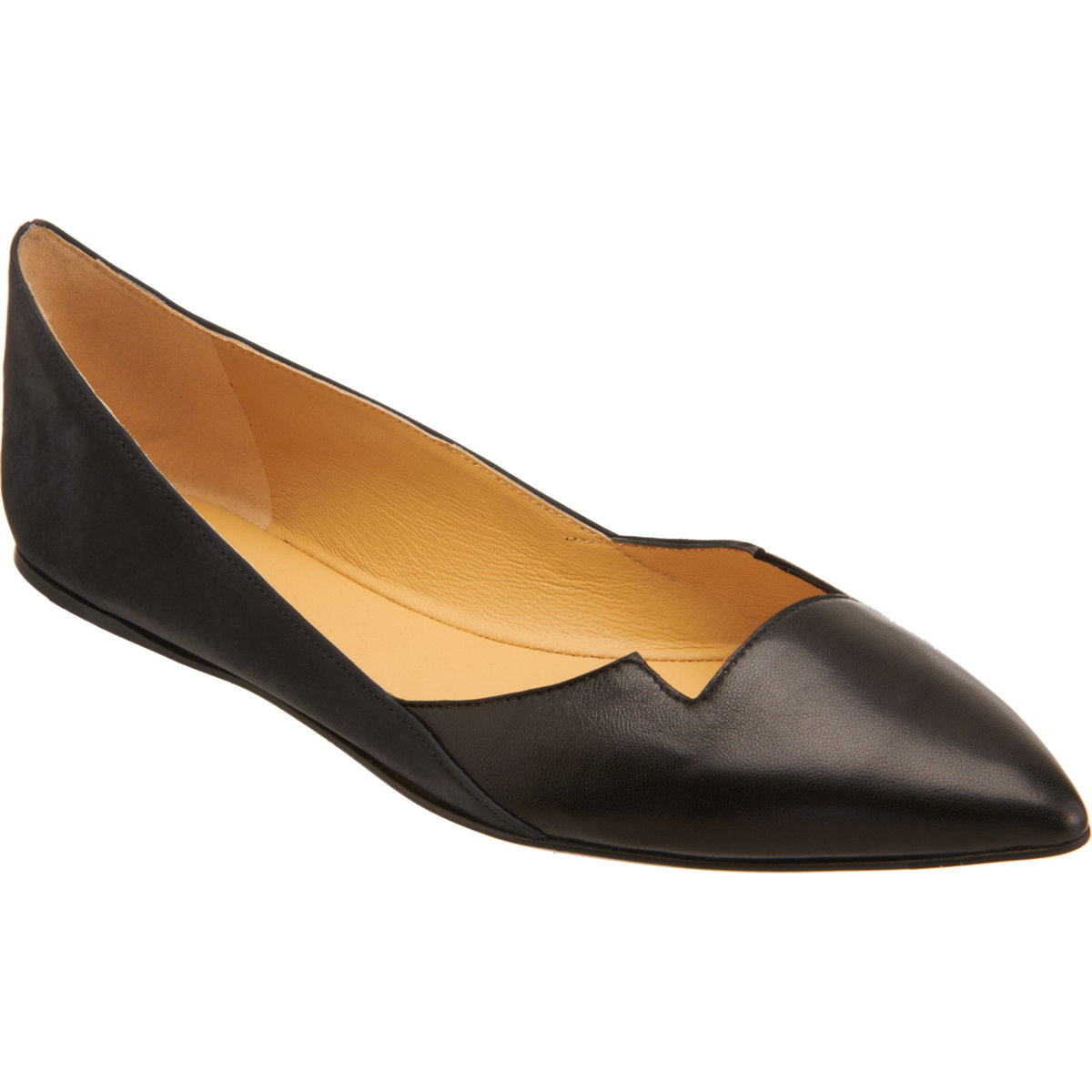 These gorgeous black flats from Balenciaga feature an abstract cutout vamp and a pointed toe. They make an interesting change from the average high street ballet pump, and would look amazing with rock-chick style outfits because the angles really give them a serious edge.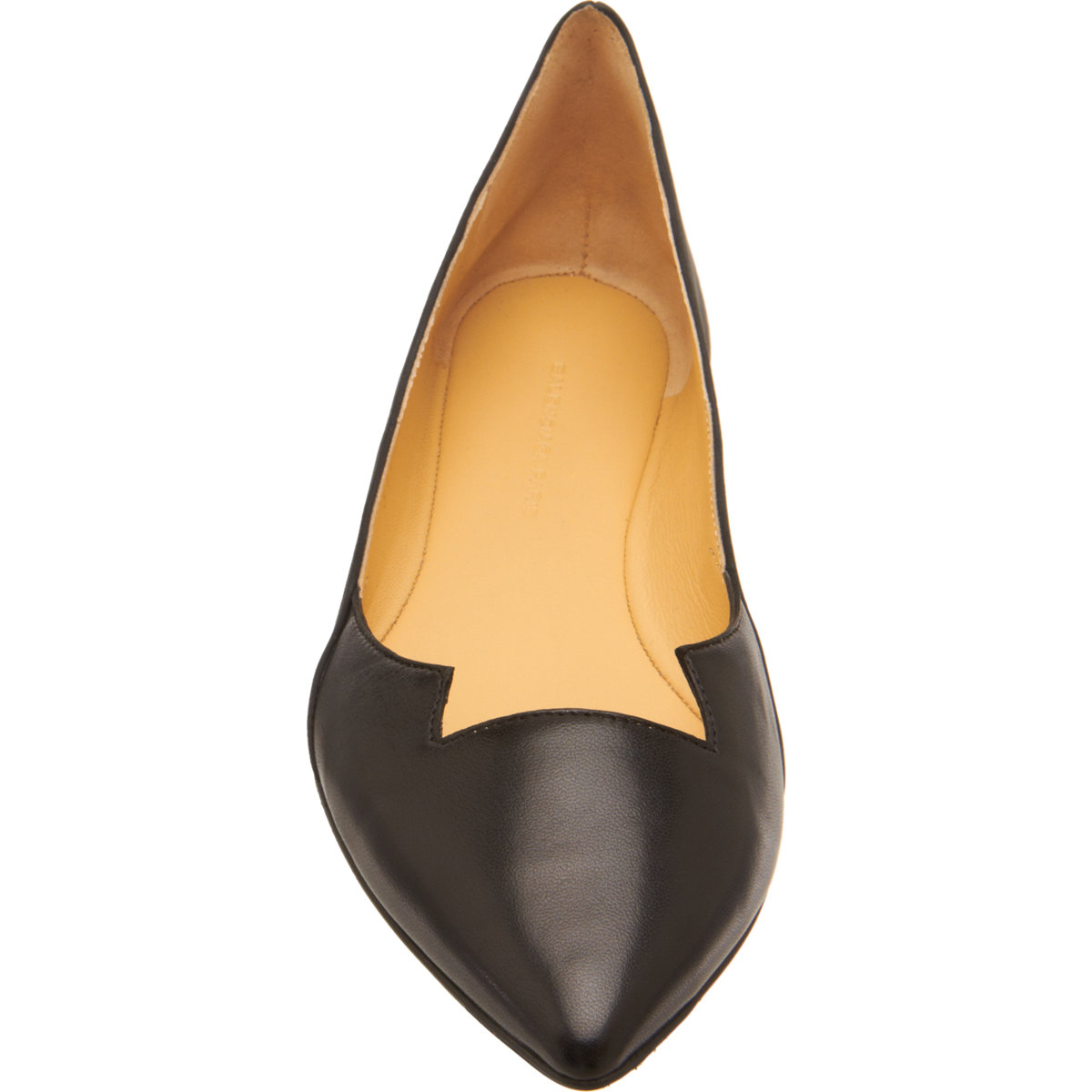 Simply stunning. So to wear them comfortably to the office, how to wear them?
FERRAGAMO
Red Pussy Bow Blouse
KAREN MILLEN
Grey Woolly Tweed Skirt
Simple an covered, no high hemlines or aching ankles, but a look that's both conservative and fashion forward - beautiful. Plus the shoes will work just as well with leather leggings at the weekend too.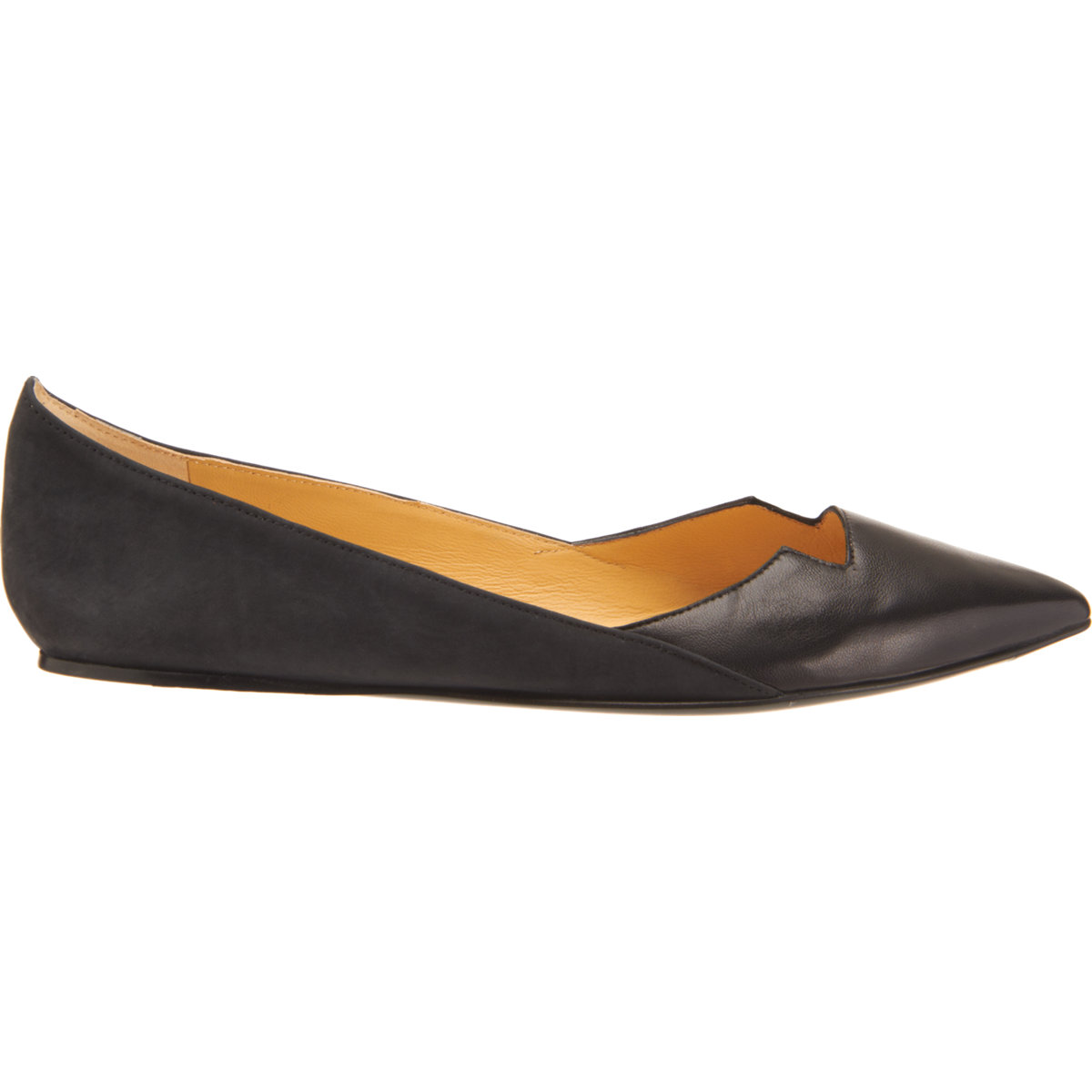 Buy BALENCIAGA Black Stardust Skimmer