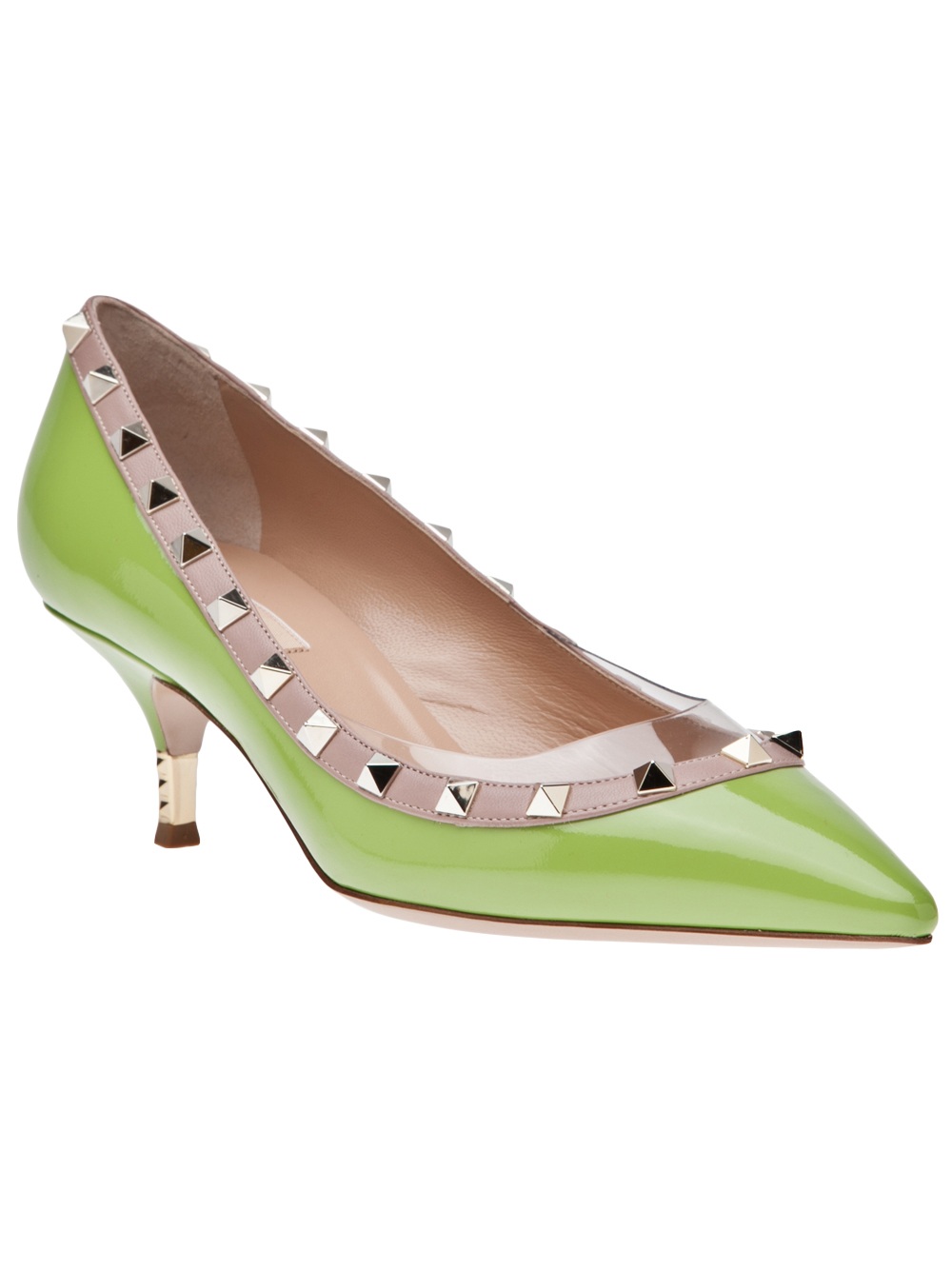 Dearest readers of Shoeniverse, my darling Shoe Fairies, you will of course have no idea how much I have wrestled with these shoes! I love the colour, and in principle I love the shoes (cute studs, pointy toe) but the heel height is a little bit of an issue. However, after careful consideration I have decided to give them the Shoeniverse Seal of Approval - mid heel and all!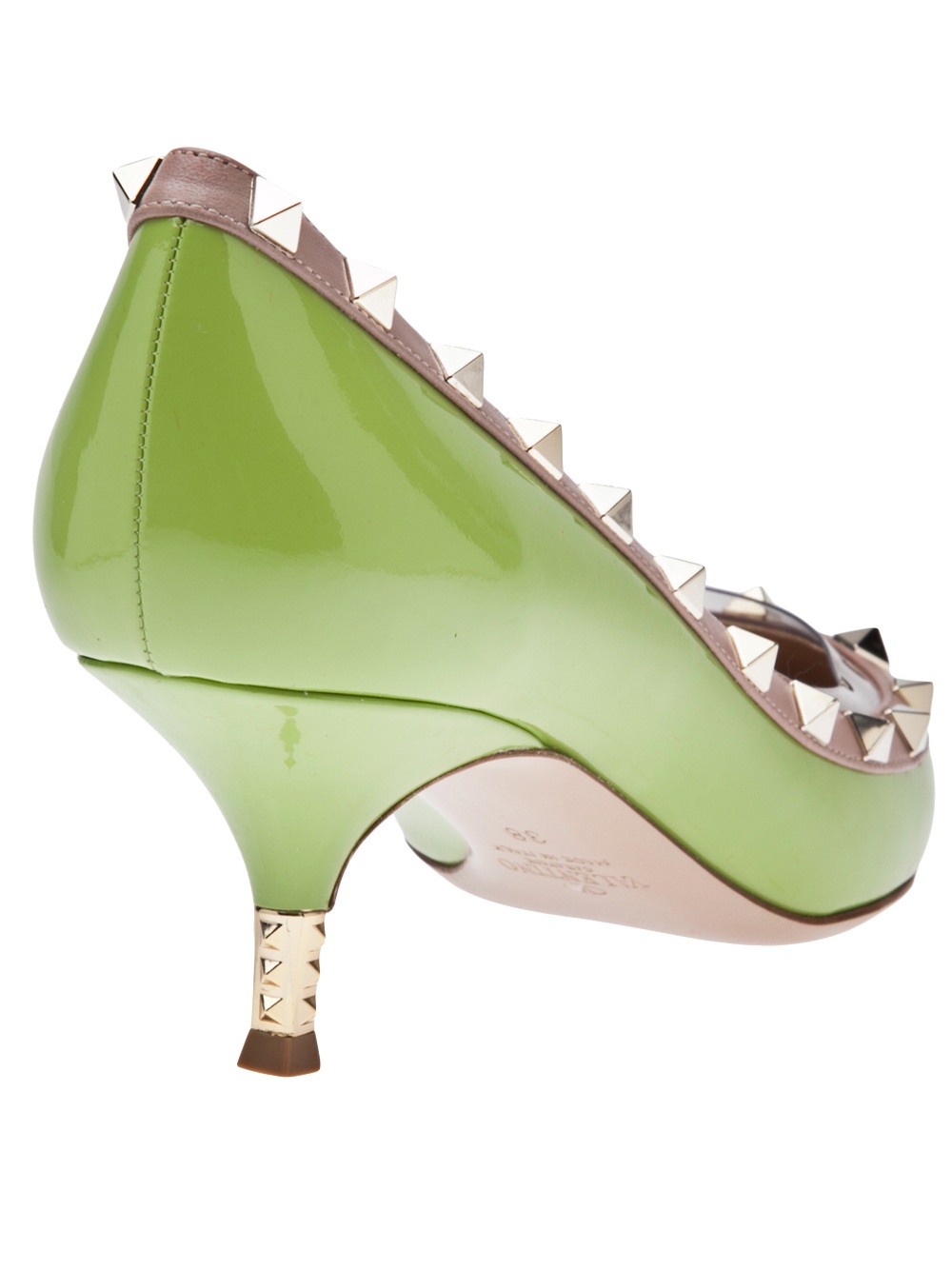 As mid heels go, this one is pretty sexy. I am still unsure I could wear them as I think you need to have really skinny calves to get away with mid heel shoes, but I do think they are an amazing looking pump that's extremely comfortable too.
So, what would I wear with these tricky little pointy toe pumps? I probably would avoid them for daytime but for an evening event where you might want to be on your feet then these would be perfect!
VALENTINO
Multicolor Apple and Blush Crystal Glam Lock Flap Bag
BLUGIRL BLUMARINE
Pink Sequins On Techno Mesh Dress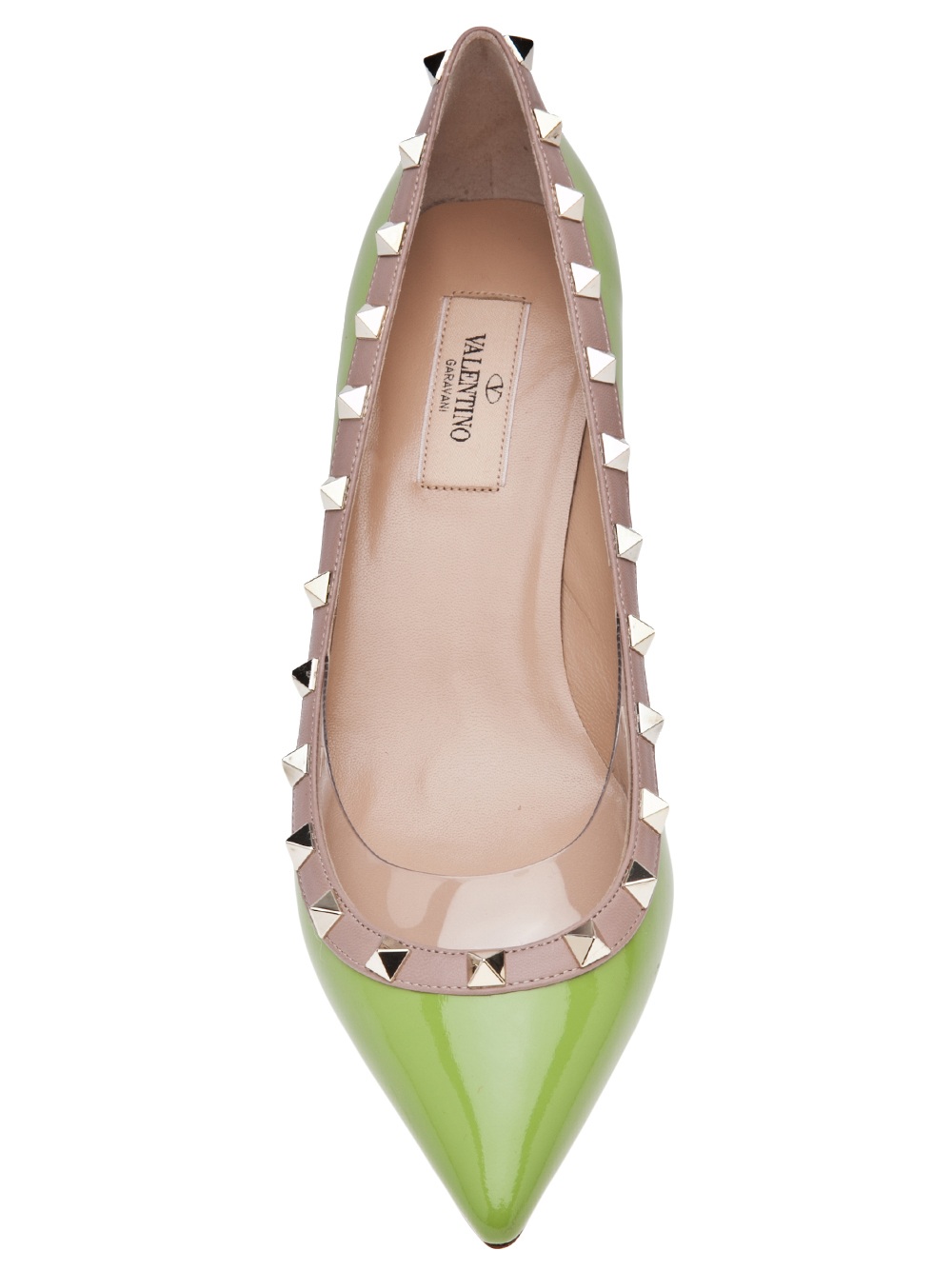 Buy VALENTINO Green Rockstud Pump