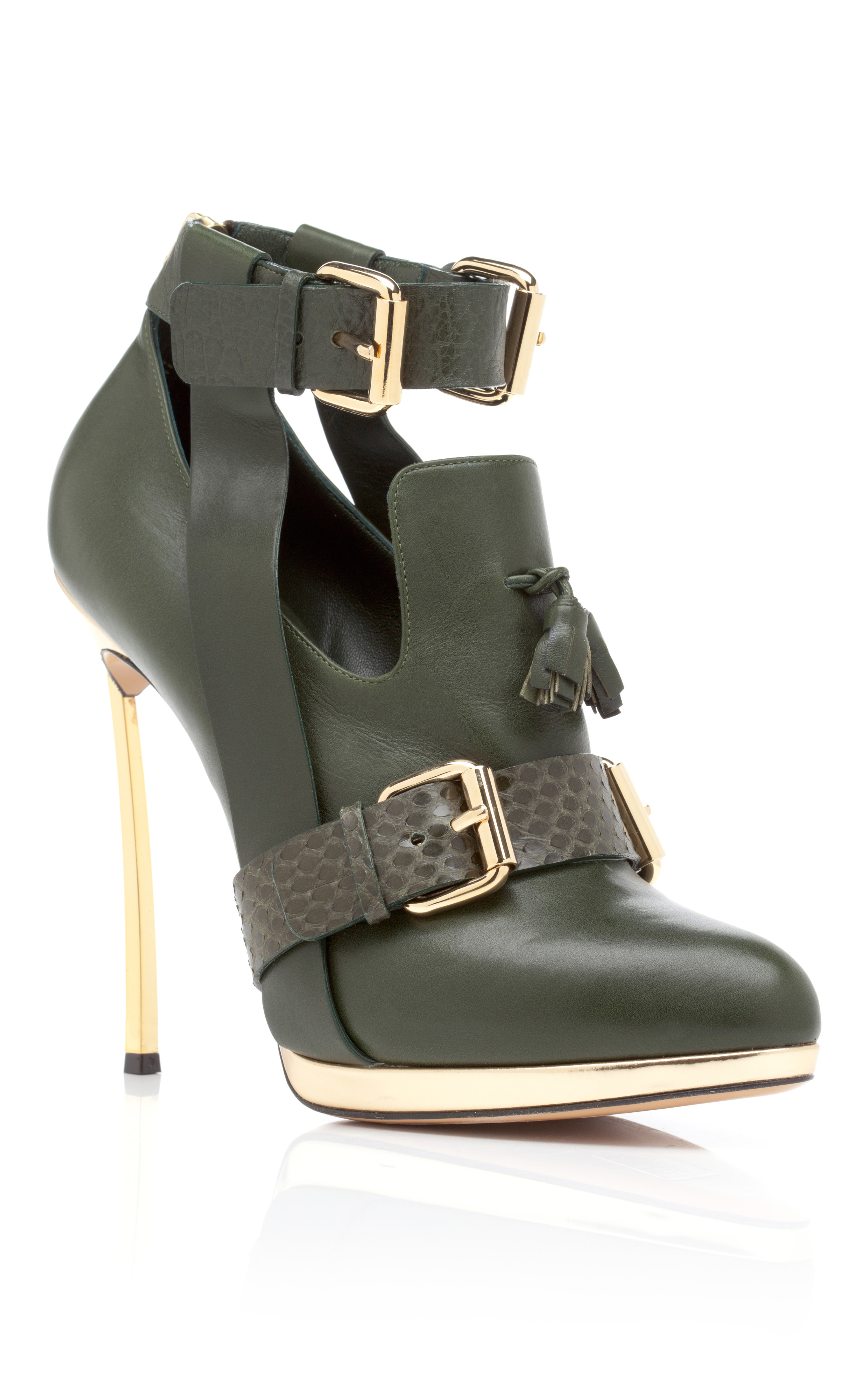 As you probably already know, I have something of a soft spot for olive green shoes. There is something so delicious about the hue that when paired with classic casual separates for daytime that just feels right. Plus add some gold for evening and you are never going to go far wrong. These heeled strappy wonders from Prabal Gurung are stunning and manage to fuse the best of both worlds with their blade heel and metallic platform. Beautiful.
They really make me want to wear them with some cute and cosy casual nautical chic, something like this:
REISS
Black Gwen Stripe Sleeveless Tank
J.CREW
Blue Denim Short in Patina Wash
FRENCH CONNECTION
Blue Gina Geelong Oversized Cardi
WOLFORD
Black Velvet 50 Denier Knee Highs
So amazing - how would you wear these heels?
Buy PRABAL GURUNG Green Olive High Heel Oxford