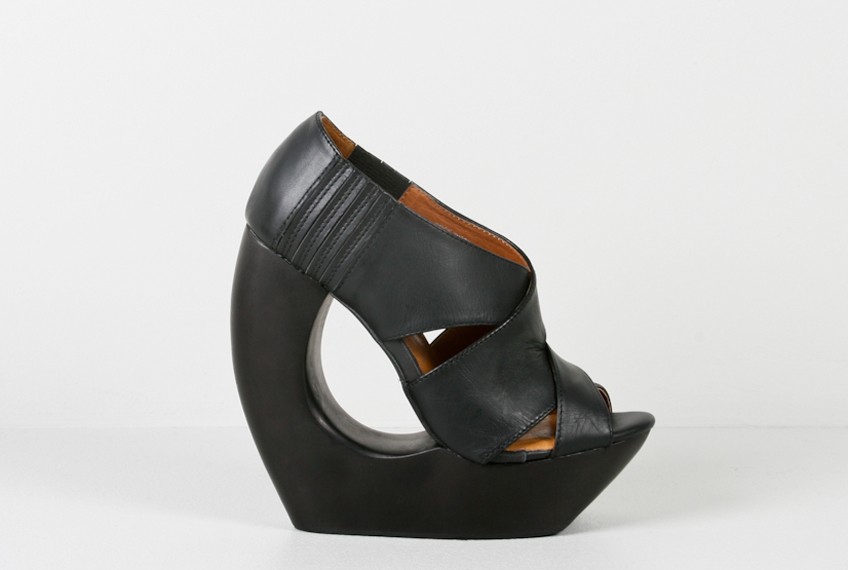 It's not every day you get to feature a pair of heels that appear to come with their own carrying handles. But if anyone was going to do it then JC was always a contender for the job.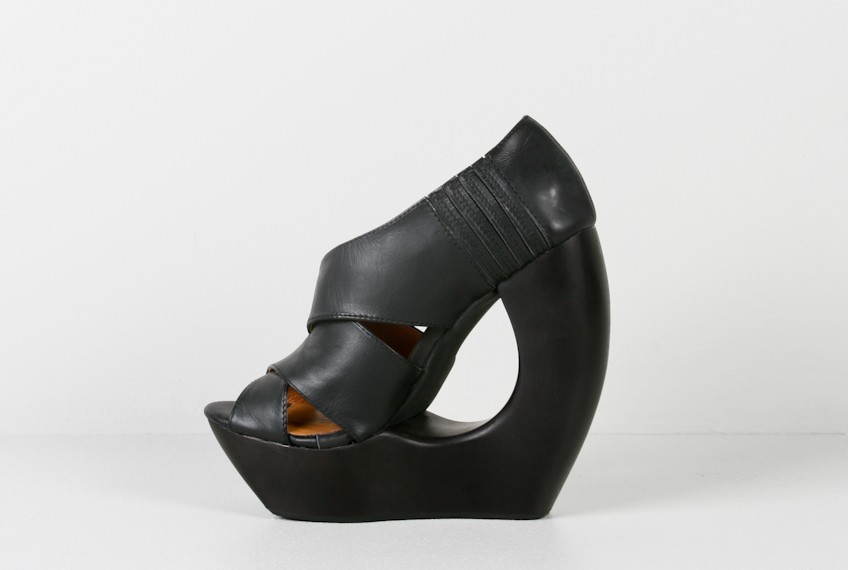 The funny thing is, I actually rather like them.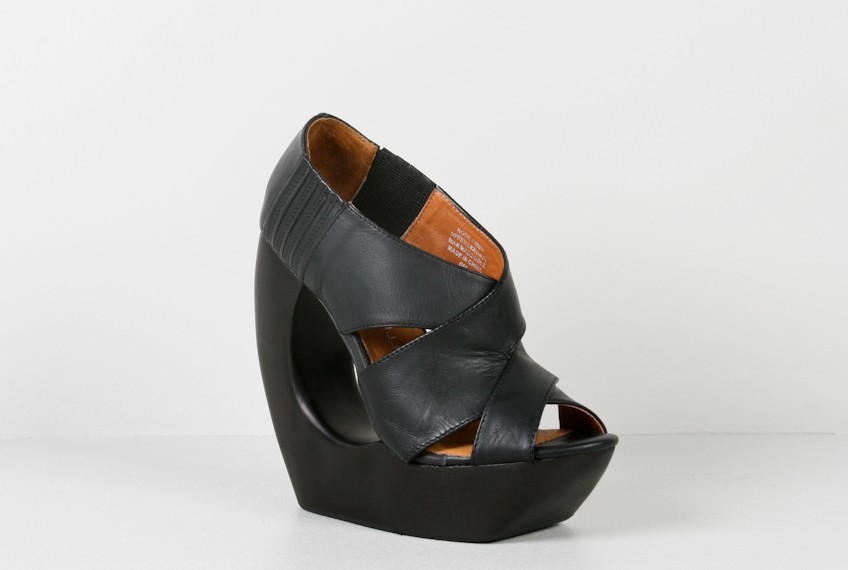 I fear they might make my legs look like they had been cruelly planted into the ground, but I still believe they would be incredibly fierce with skinny jeans and a fringed jacket. Not for the faint-hearted.
JEFFREY CAMPBELL Black Rock Twist Cut Out Wedge Sandal