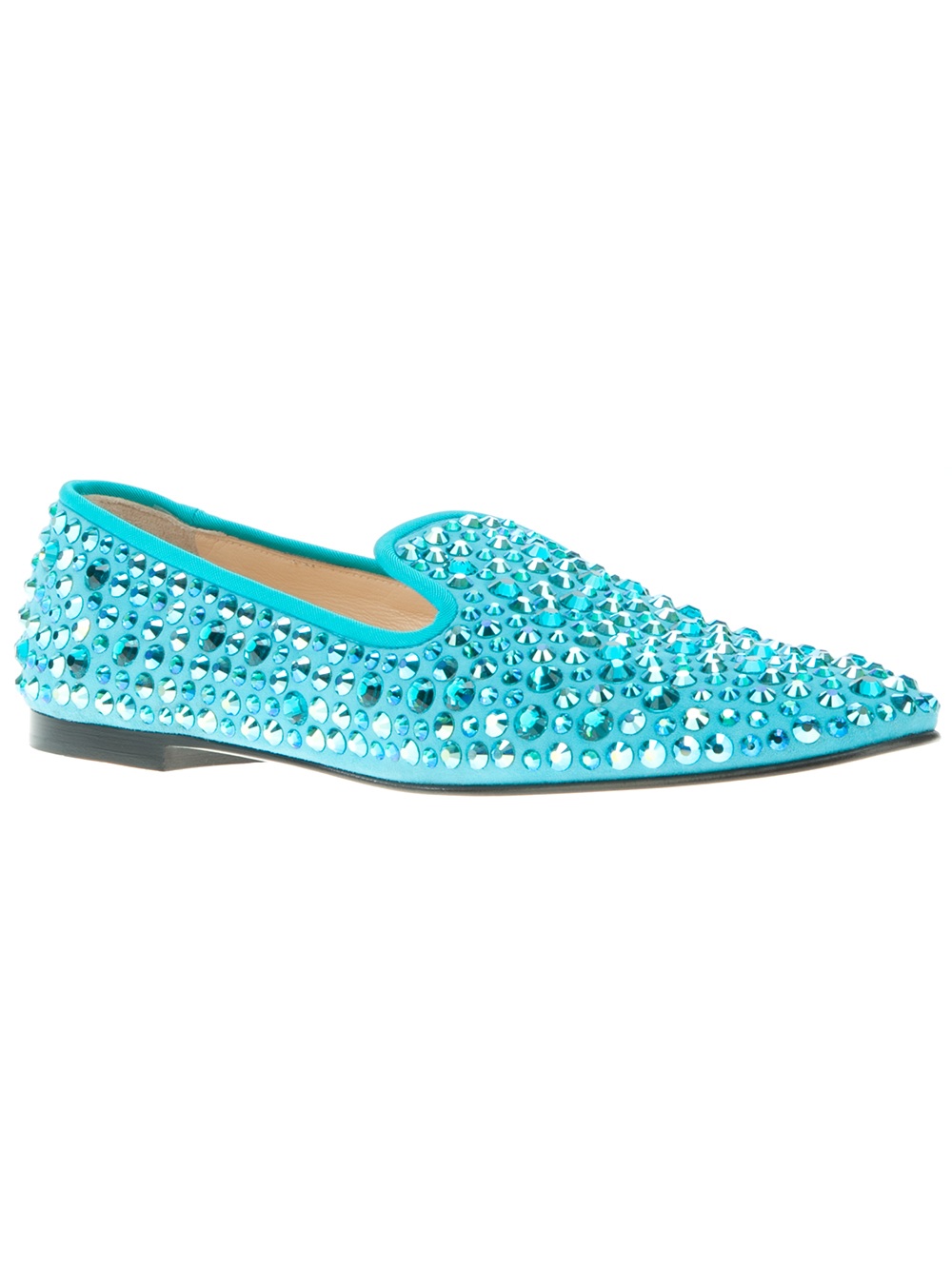 Starting the last week of the month (already?) with these beautiful turquoise glittery slipper flats from Giuseppe Zanotti. The colour alone is exquisite, even were it not for the coverage of sparkling stones, sure to bring a little bit of glamour to any outfit. I would love to own these flats, if only to add a splash of colour and style to jeans and a vest.
So with that in mind, here are my suggestions of how to work these into your wardrobe:
HELMUT
Black Kinetic Jersey Scoop Neck T
BURBERRY BRIT
Grey Power Stretch Lowrise Skinny Jeans
MANGO
Blue Turquoise Silver Ring
GUESS
Blue Cross Body Flap
So chic and easy to wear all day too - throw over a battered leather biker jacket for a finishing touch.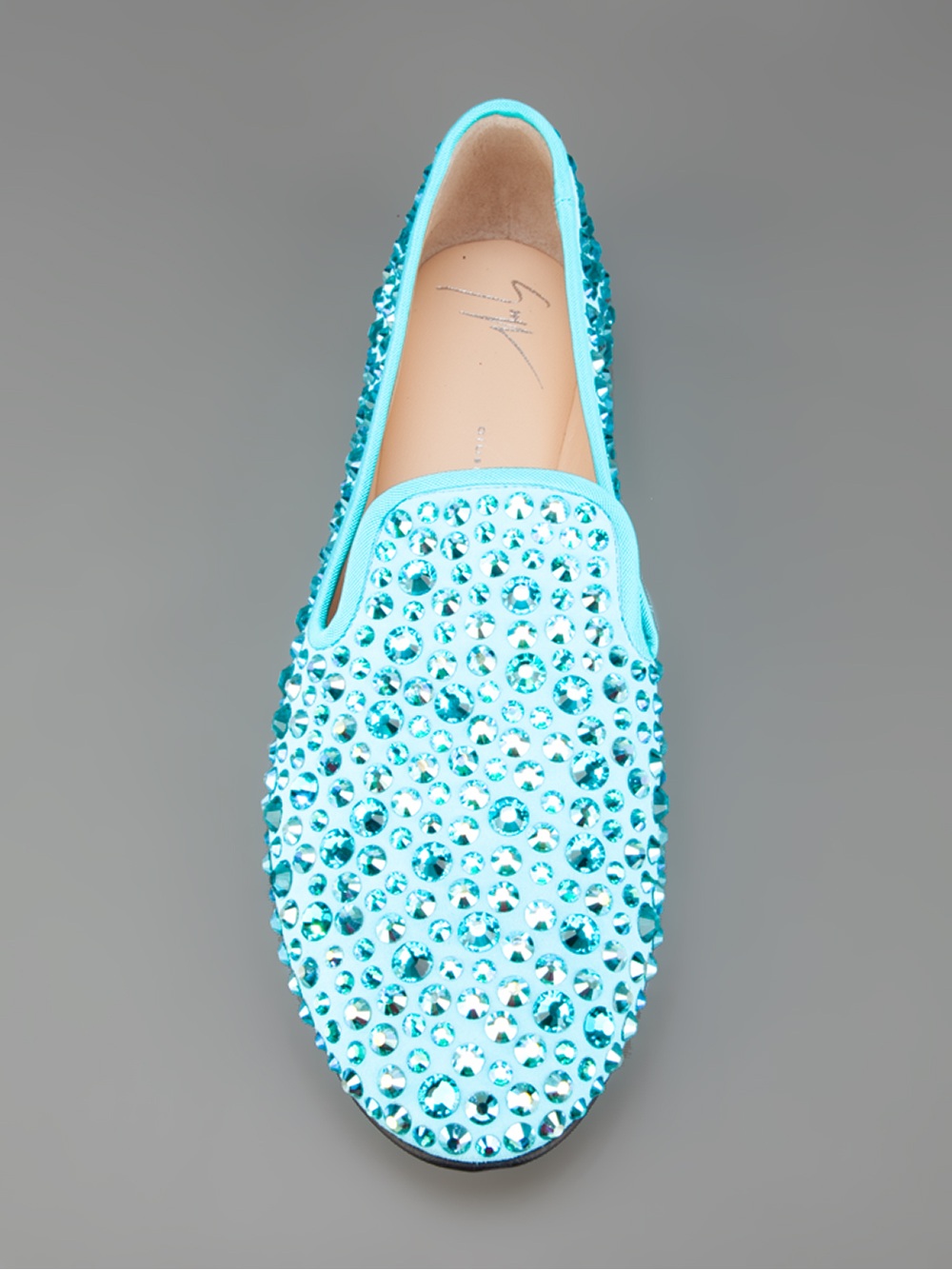 What do you think? Would you love to add these shoes to your collection?
Buy GIUSEPPE ZANOTTI Blue Crystal Studded Slipper