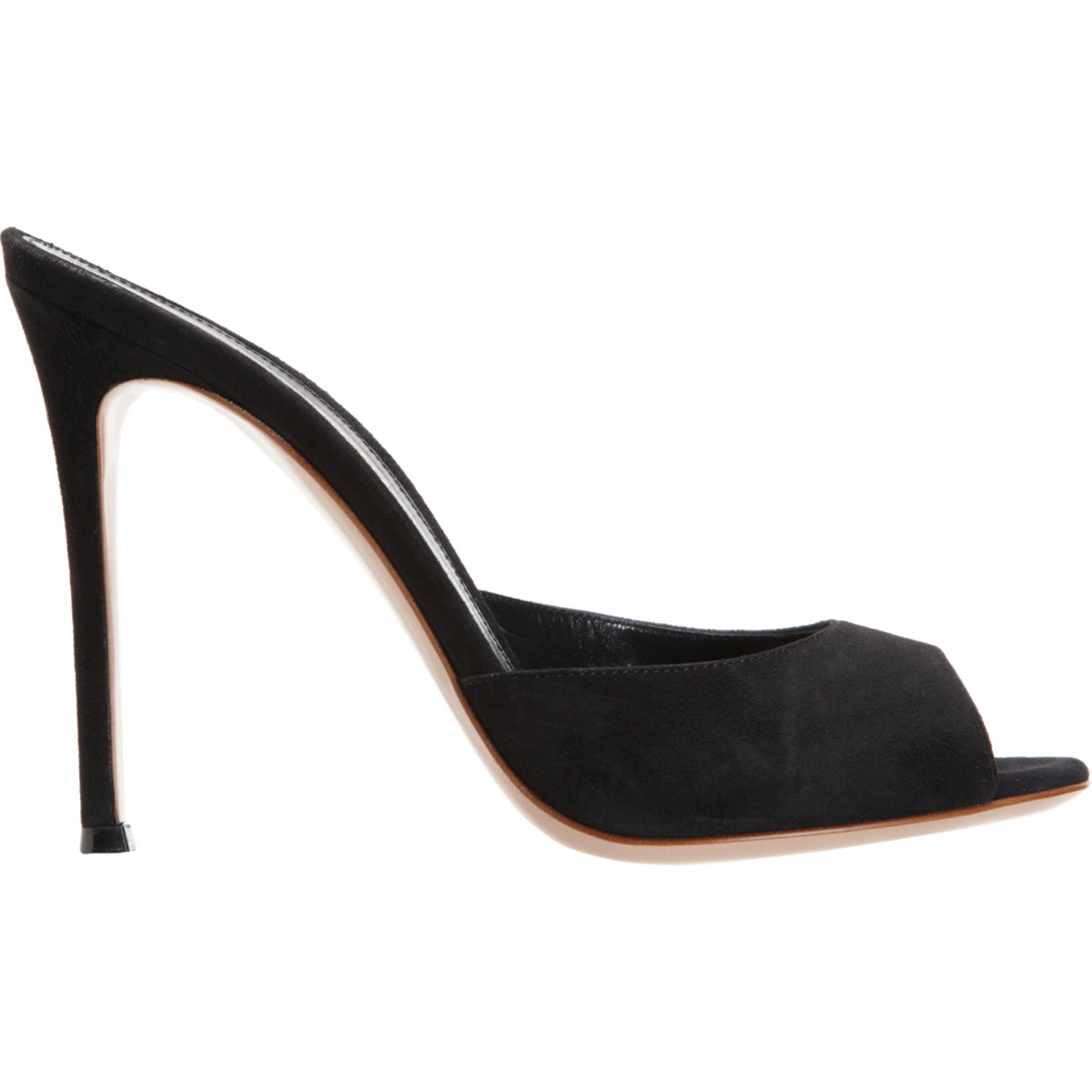 So after the *horrors* of this morning, I thought that something frivolous and slightly impractical was in order, so in steps Gianvito Rossi with these marvellous little stiletto mules. I promised you pretty, not practical.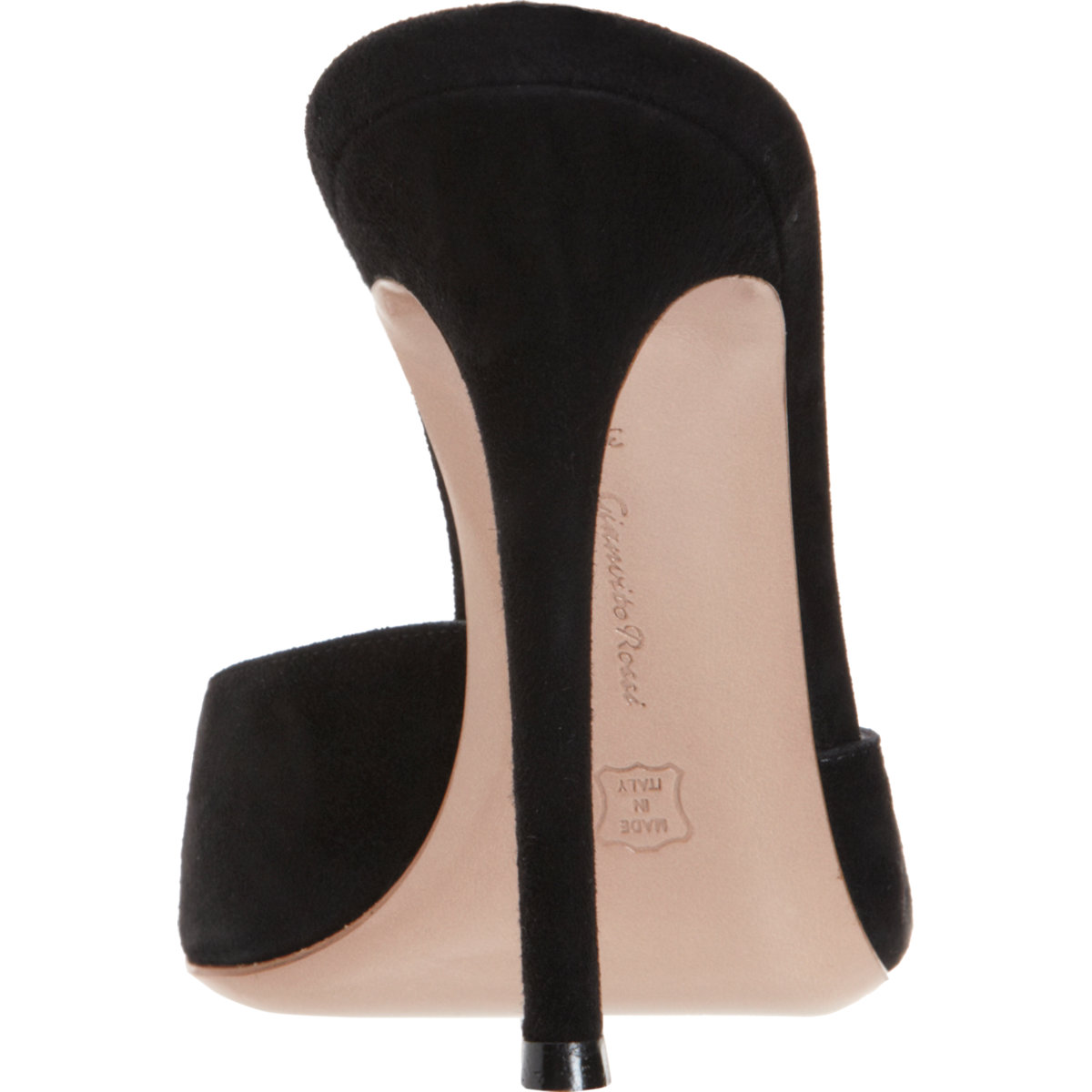 They are beautiful and I would love to totter around in them, or wear them to breakfast if I were staying in a hotel. Or even to
breakfast at home
! Deliciously kooky.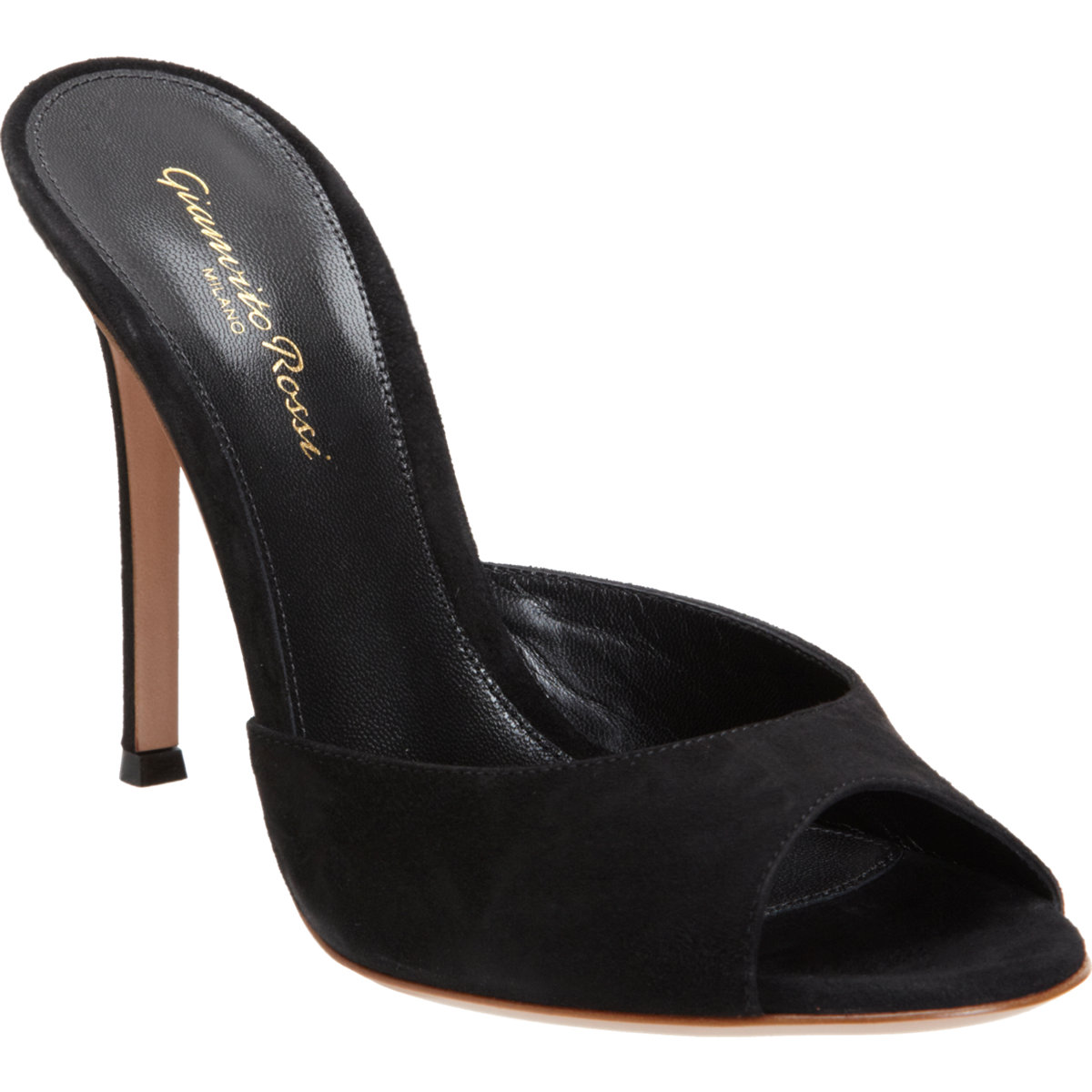 No you will not be able to walk for days in them, they will probably slip off in hot weather, and good luck not spraining an ankle if you were to wear them on anything but a perfectly even surface. But these shoes are simple, beautiful and utterly fierce.
Magnificent!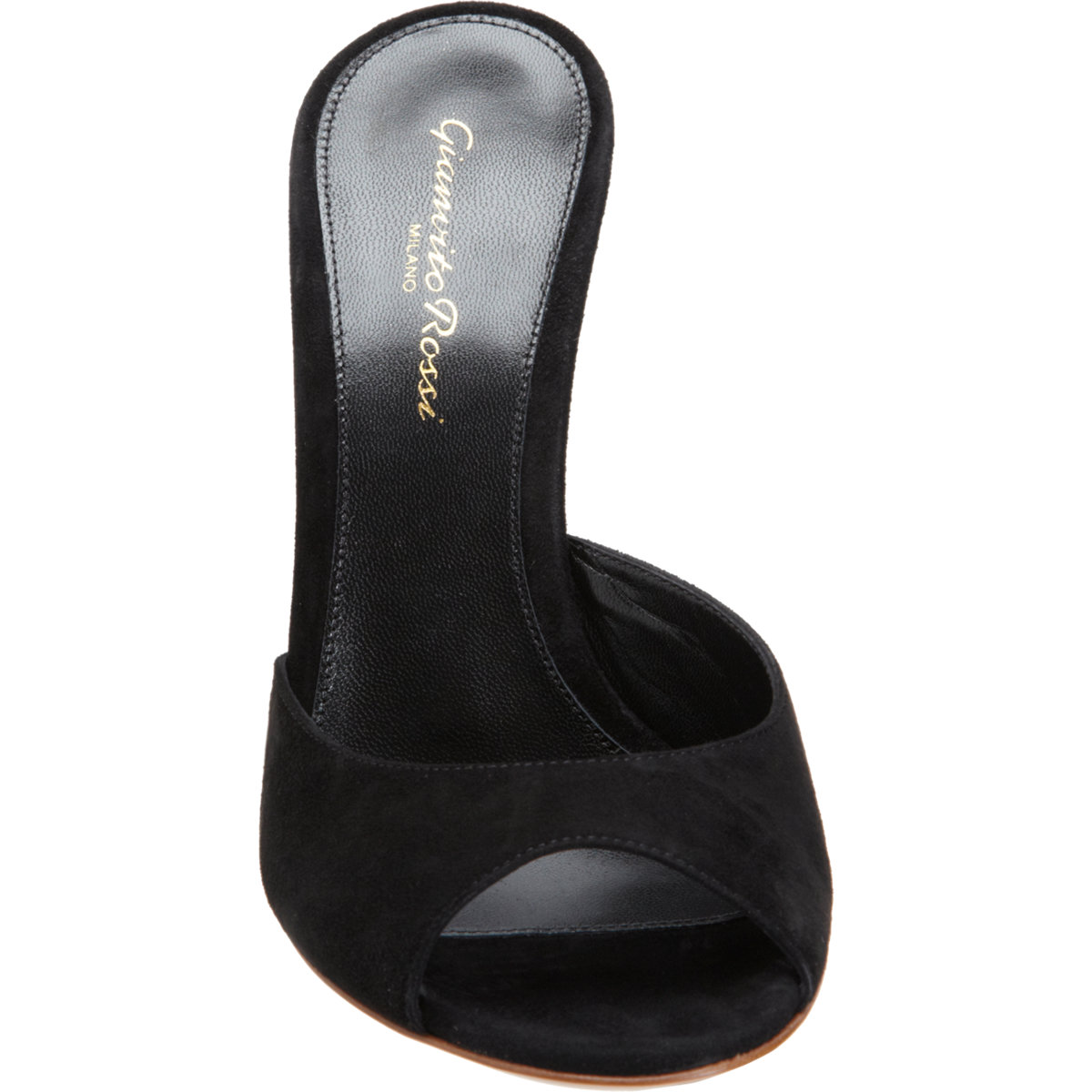 Buy GIANVITO ROSSI Black Open Toe Mule
If the black doesn't float your boat by the way why not try the capri blue?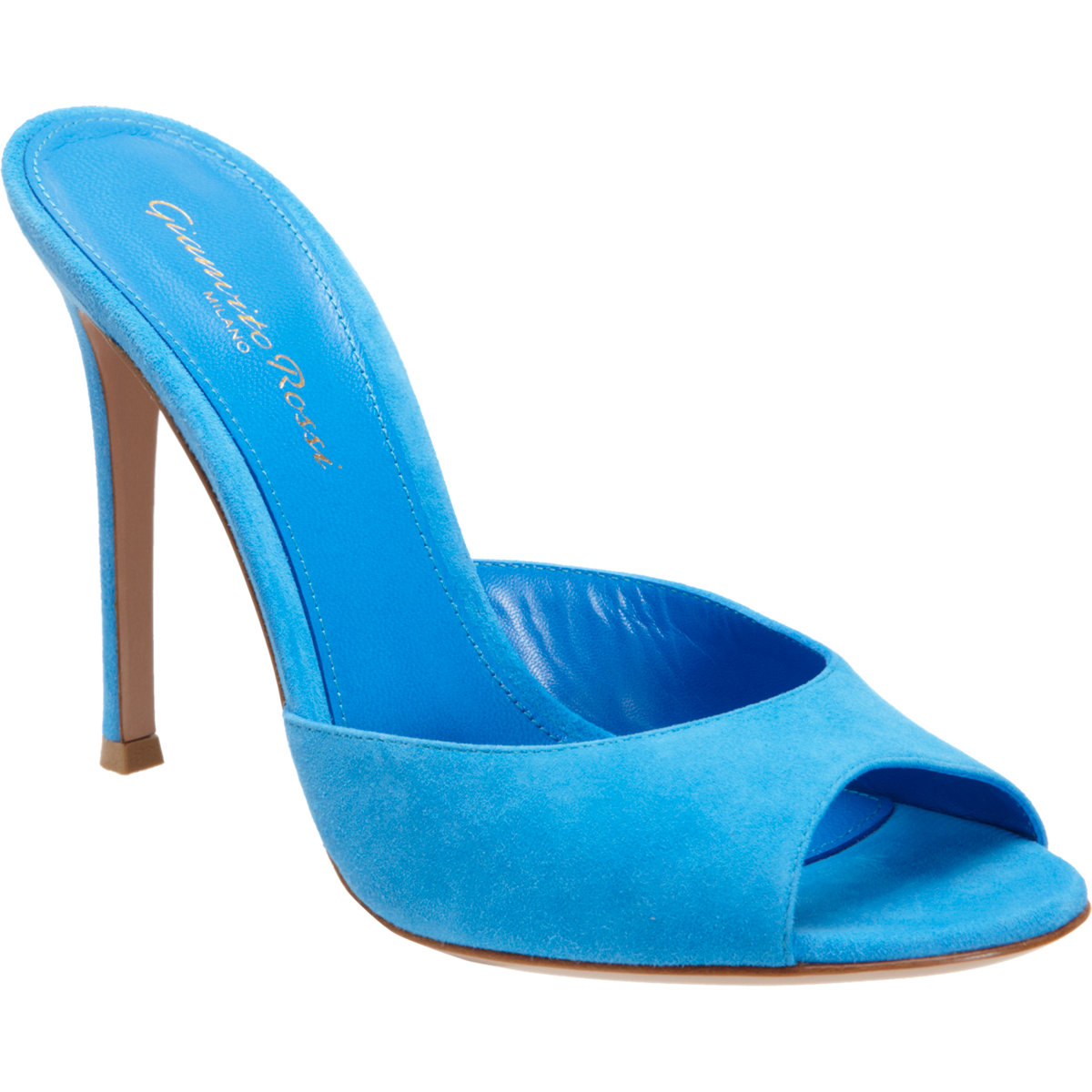 Buy GIANVITO ROSSI Blue Open Toe Mule