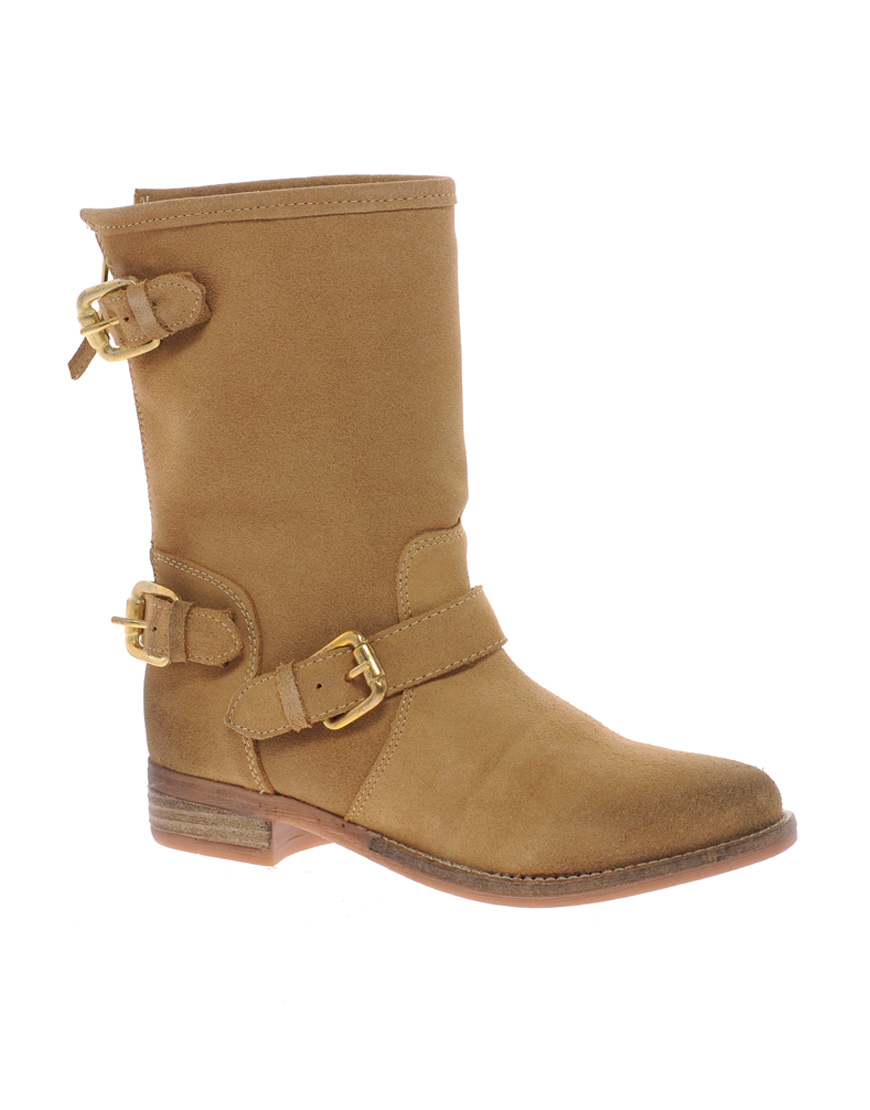 I fell in love at first sight with these cute biker boots from Dune because of the colour of the brown suede upper. They look so soft and inviting, that in my mind's eye they look and feel a bit like UGG boots, and they immediately have my attention. Biker boots in suede? What's not to love?!!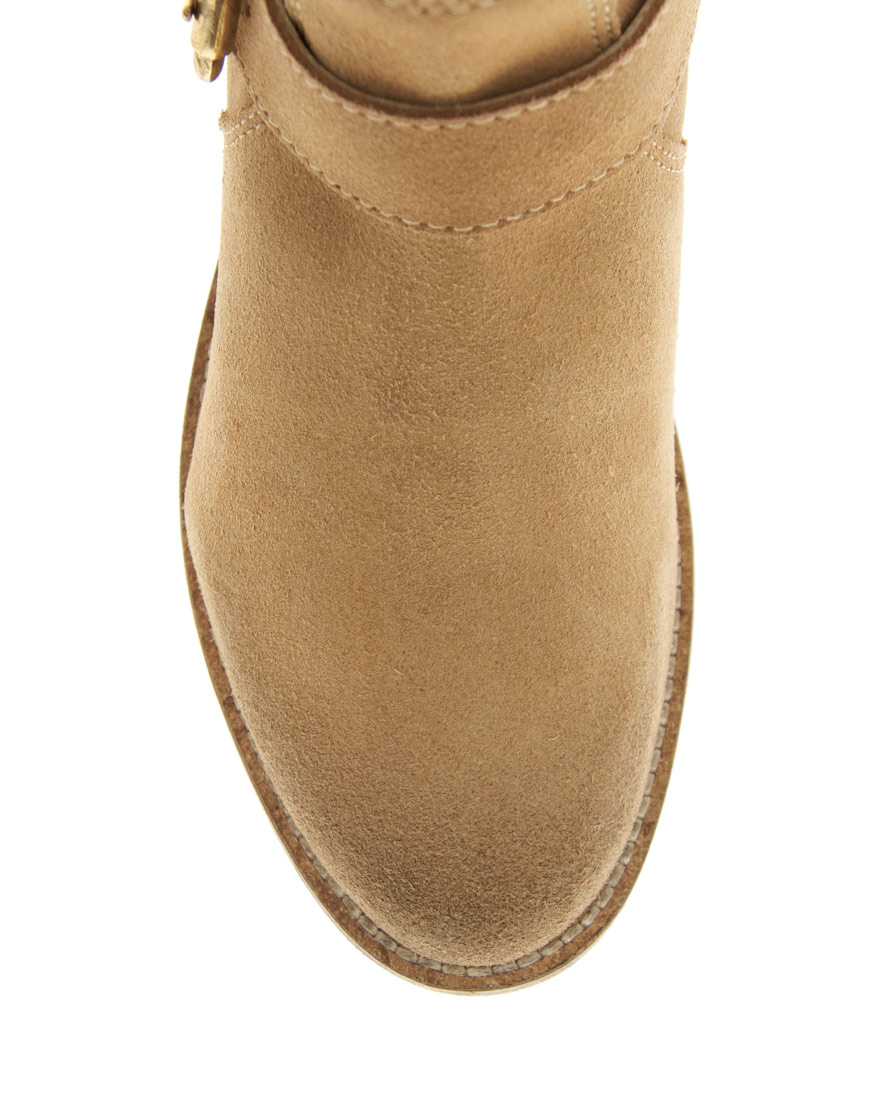 They are pretty special, so how to bring these into your wardrobe? For me it's always best to pair them with something short!
J.CREW
Yellow Long Sleeve Tee
KENZO VINTAGE
Structured Floral Jacket
CARVEN
Yellow Woven Cotton A-line Skirt
MARC BY MARC JACOBS
Red Washed Up Xbody
They are also great with jeans, of course.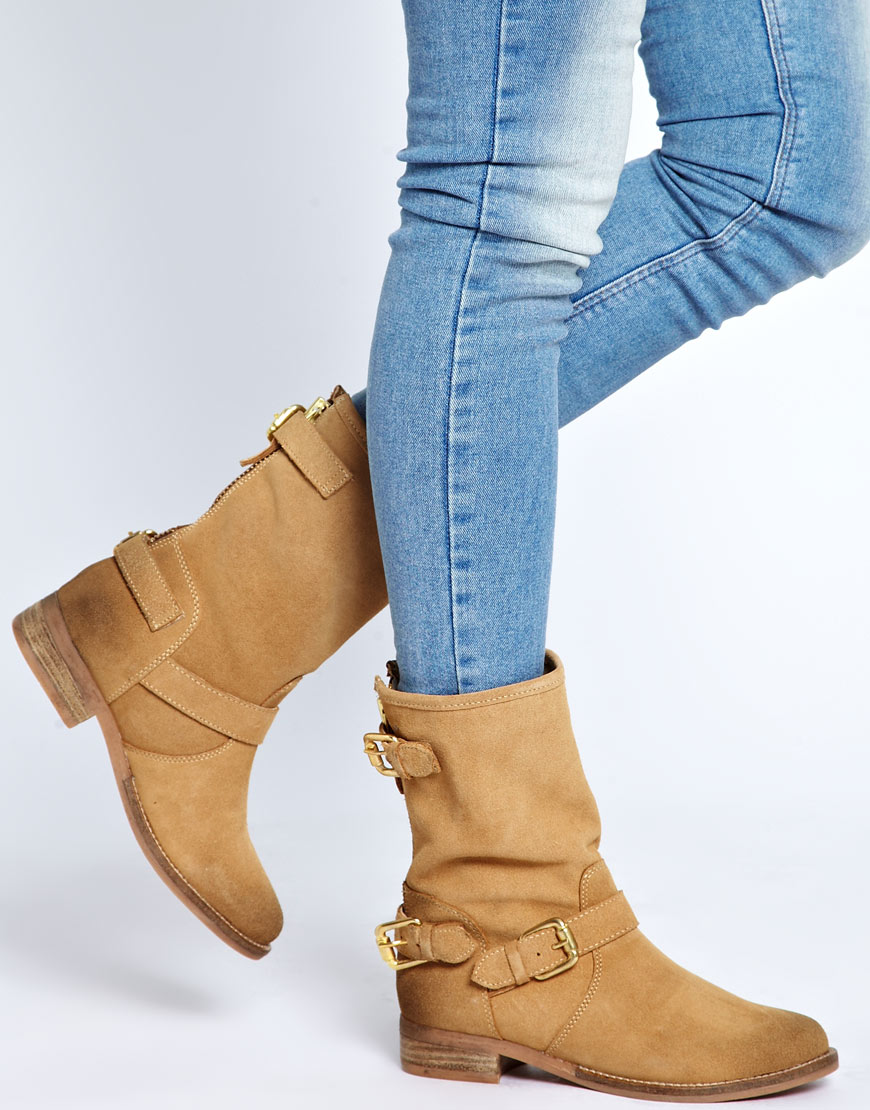 Buy DUNE Brown Riffy Biker Boots