Hmm. I get the feeling where it's going to be one of those weeks where I find myself staring at a load of new shoes and wondering "What were you thinking?". This is not a question that I find myself asking often of Christian Louboutin, but when it comes to these close to flatform - and therefore rather cumbersome - espadrille sandals, it just
had
to be asked.
A full profile shot doesn't really improve things.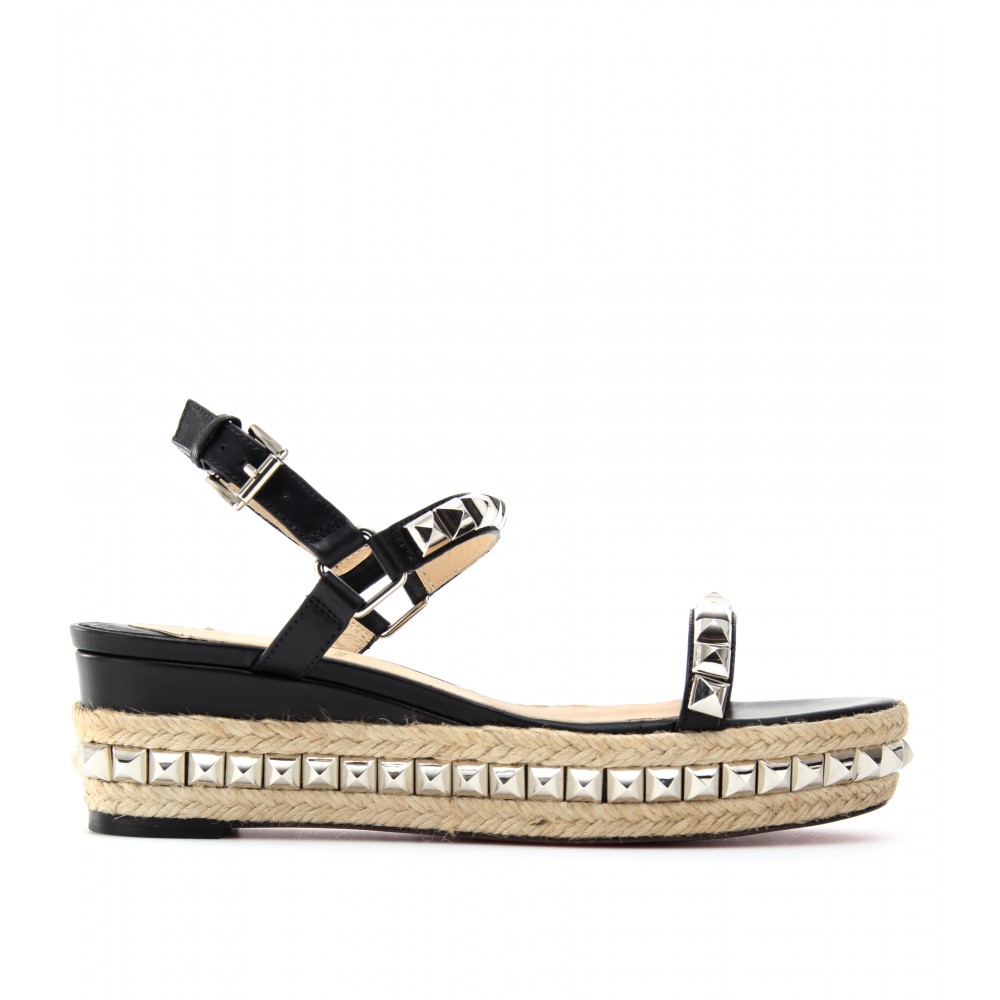 No CL you make the pretty shoes, remember? The ones we fawn over and would sell a kidney to get our hands on, remember? Remember how we swooned over the beauty of
Flo
,
Lady Peep
,
Lady Gres
,
Fifi
and
June
, to name but a few?
Perhaps he was just having a bad day.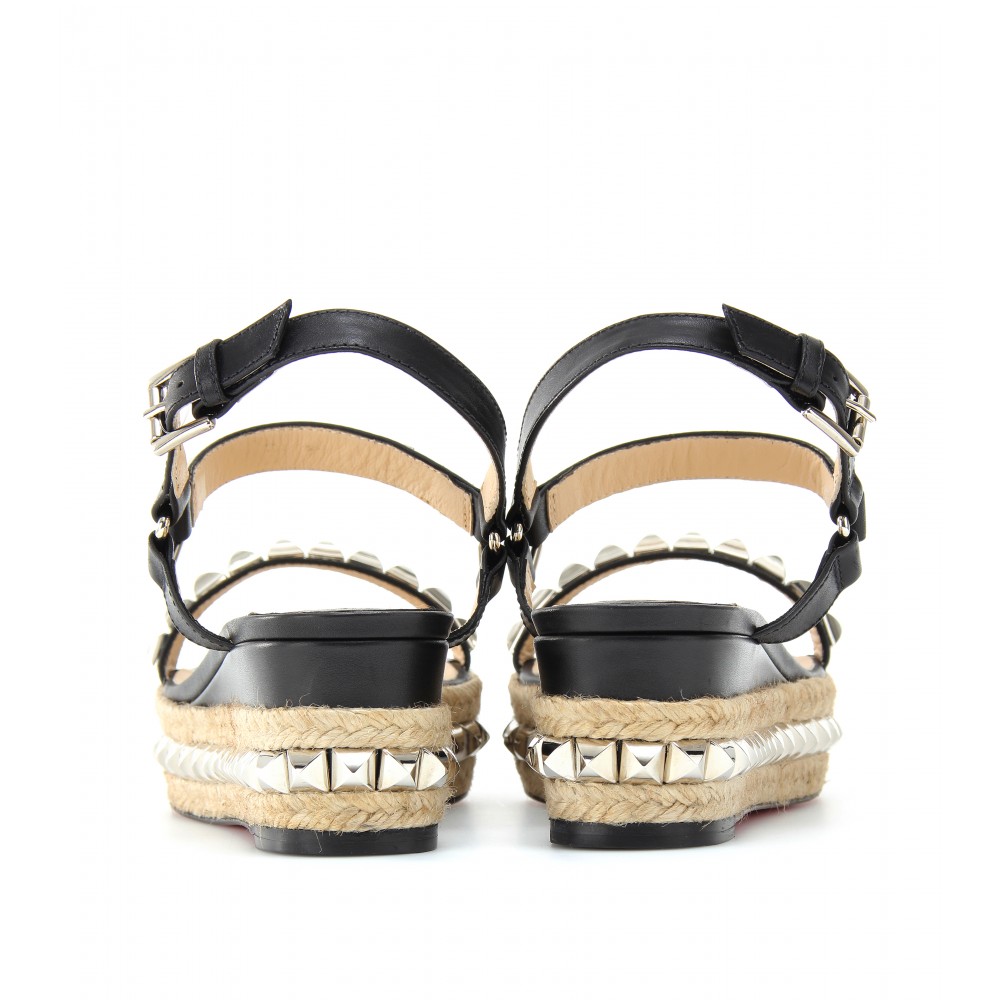 Ugly, ugly, ugly!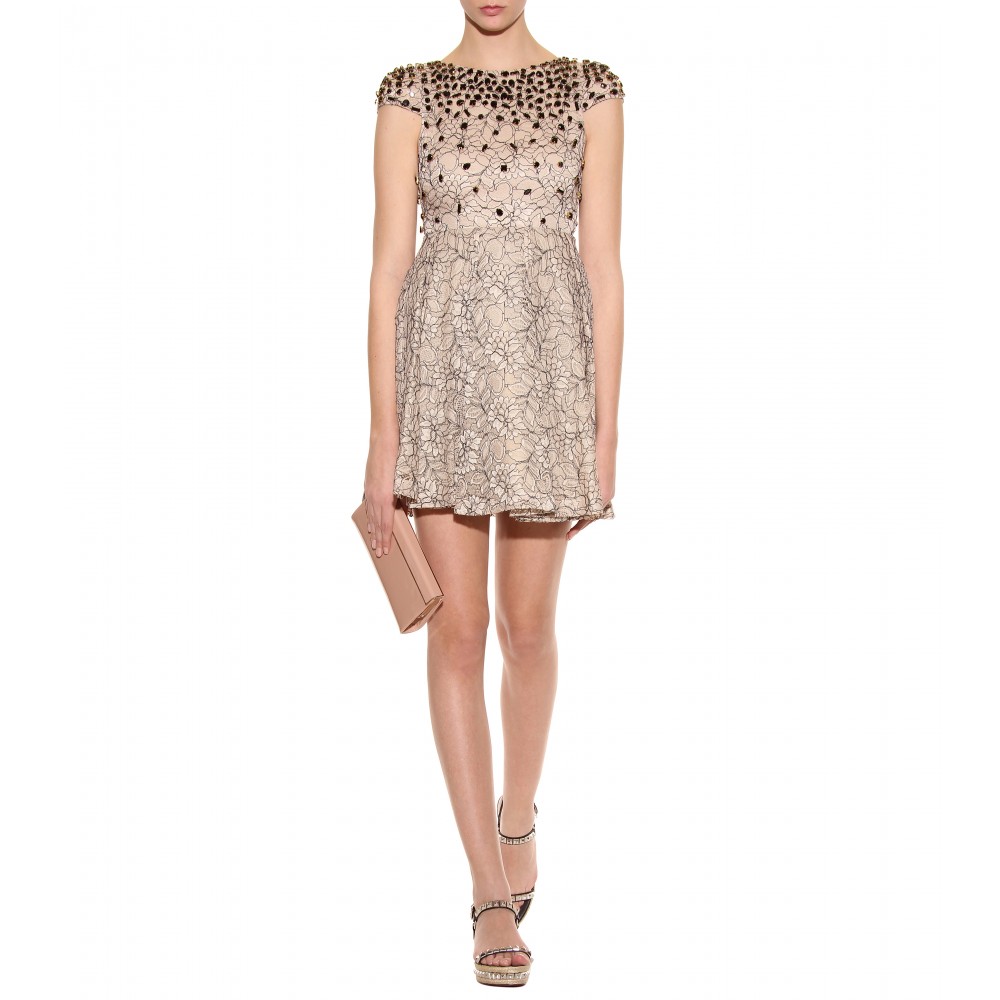 The product blurb cheerfully tells me that "Christian Louboutin sets a new standard for the espadrille sandal. Giving the retro silhouette a new age lick of contemporary cool with silver-toned studs, this red-soled summer shoe is the perfect accent to city backdrops". Sadly this is just marketing overselling of a terrible style that looks more Primark bargain bin than Louboutin.
I think I shall have to find something exceptionally pretty for the lunchtime post, and then we should all just agree to pretend we never saw these. Agreed? I am going to put a purchase link on these but seriously would love to know WHY anyone wants to buy them!
Buy CHRISTIAN LOUBOUTIN Silver Cataclou 60 Studded Espadrille Sandals