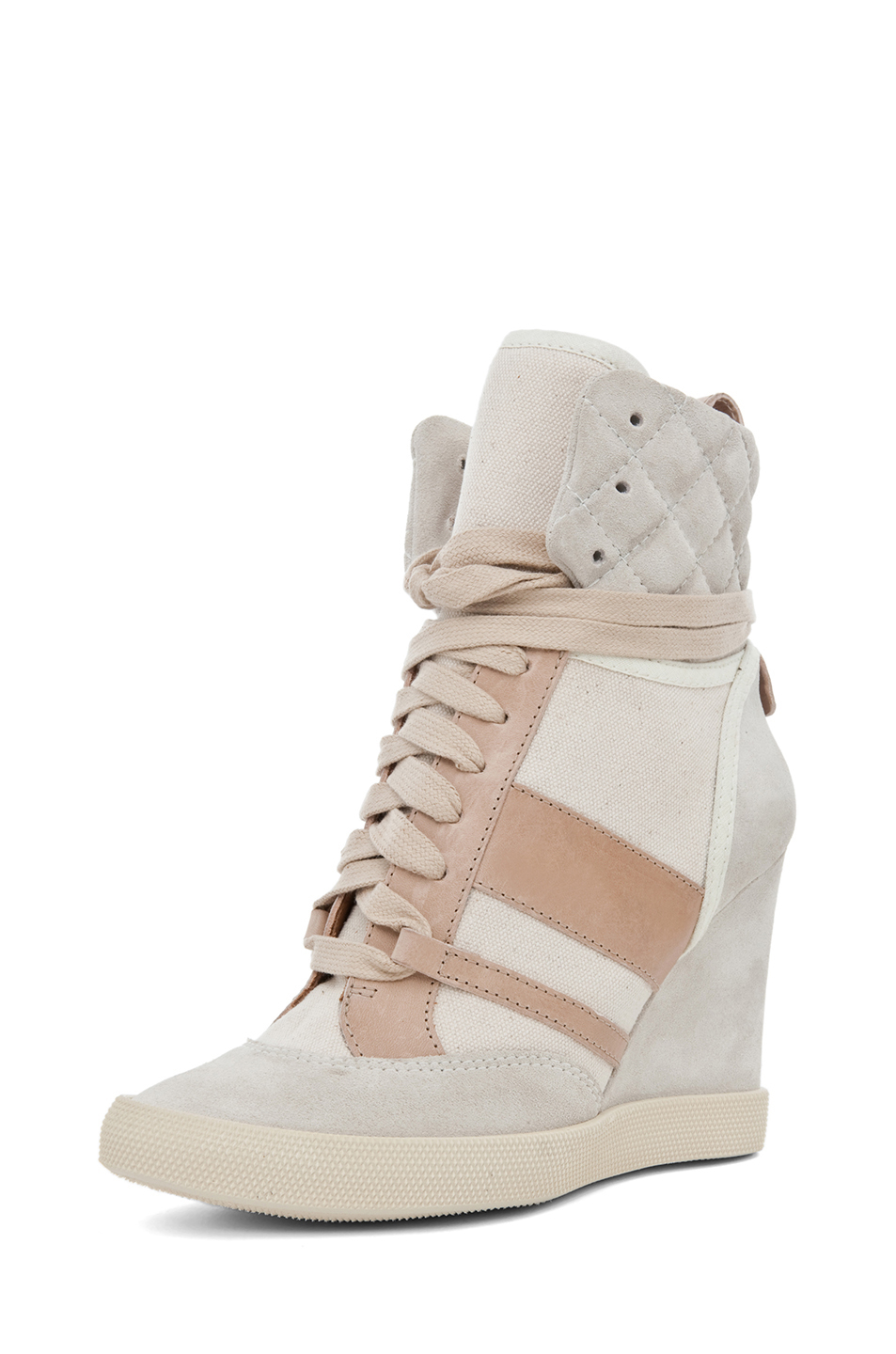 I realise that this post is likely to have 'the Marmite reaction' for most of you. I realise that wedge trainers or sneakers will not be everyone's thing, but there are so many of them about that I thought it might be good to feature a really good pair. For even in the world of wedge trainers, not all of them are created equal. I do really wish I owned these gorgeous ivory high tops from Chloé. In terms of how to rock the trend they are doing everything just right.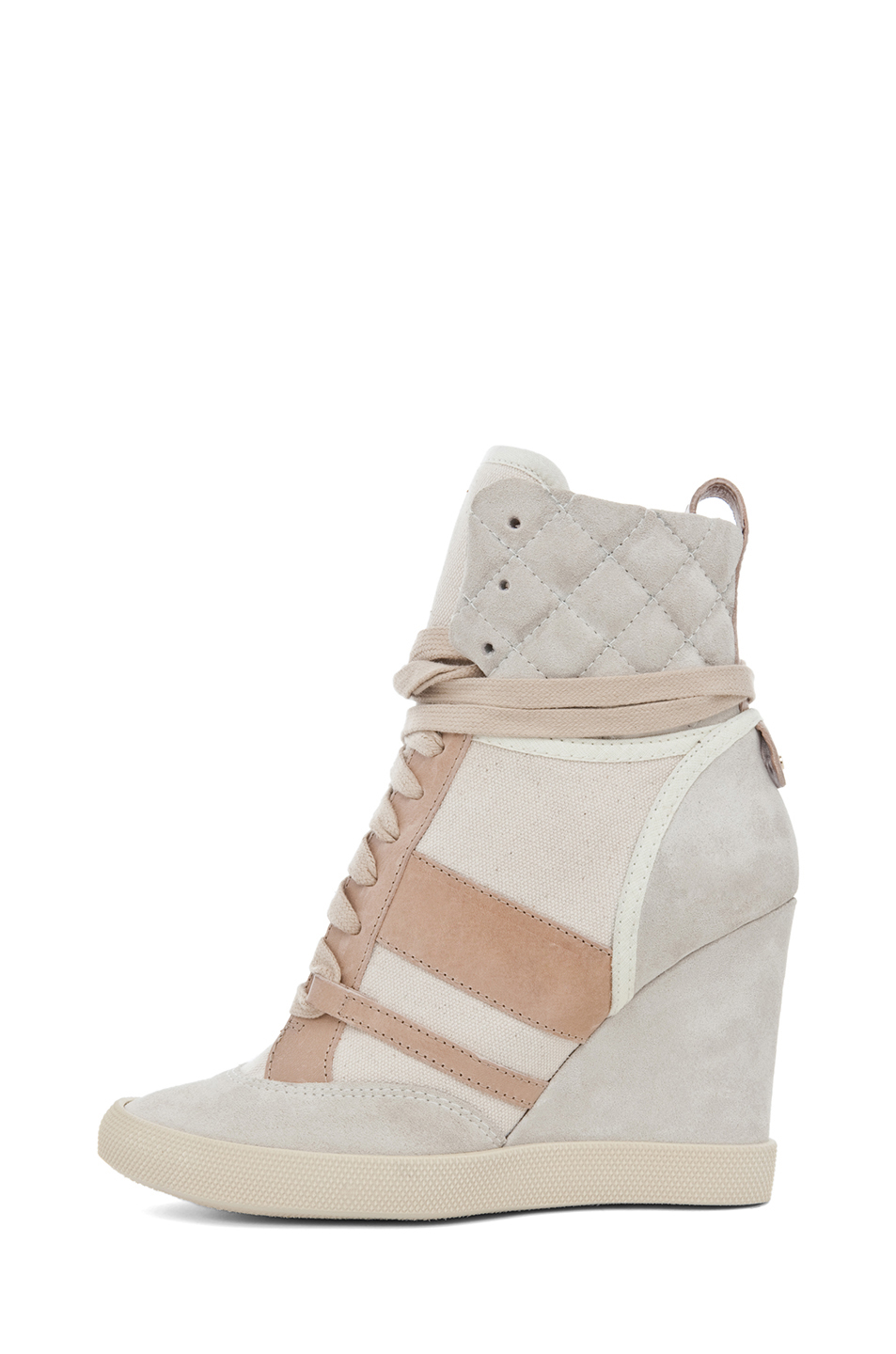 They have succeeded in designing a wedge high top that doesn't look or feel clumsy or ill considered. In fact the overall look is pretty sleek, and with dressed down with your favourite leggings or jeans and an oversized slouchy jumper would be comfy for a heavy day hitting the shops.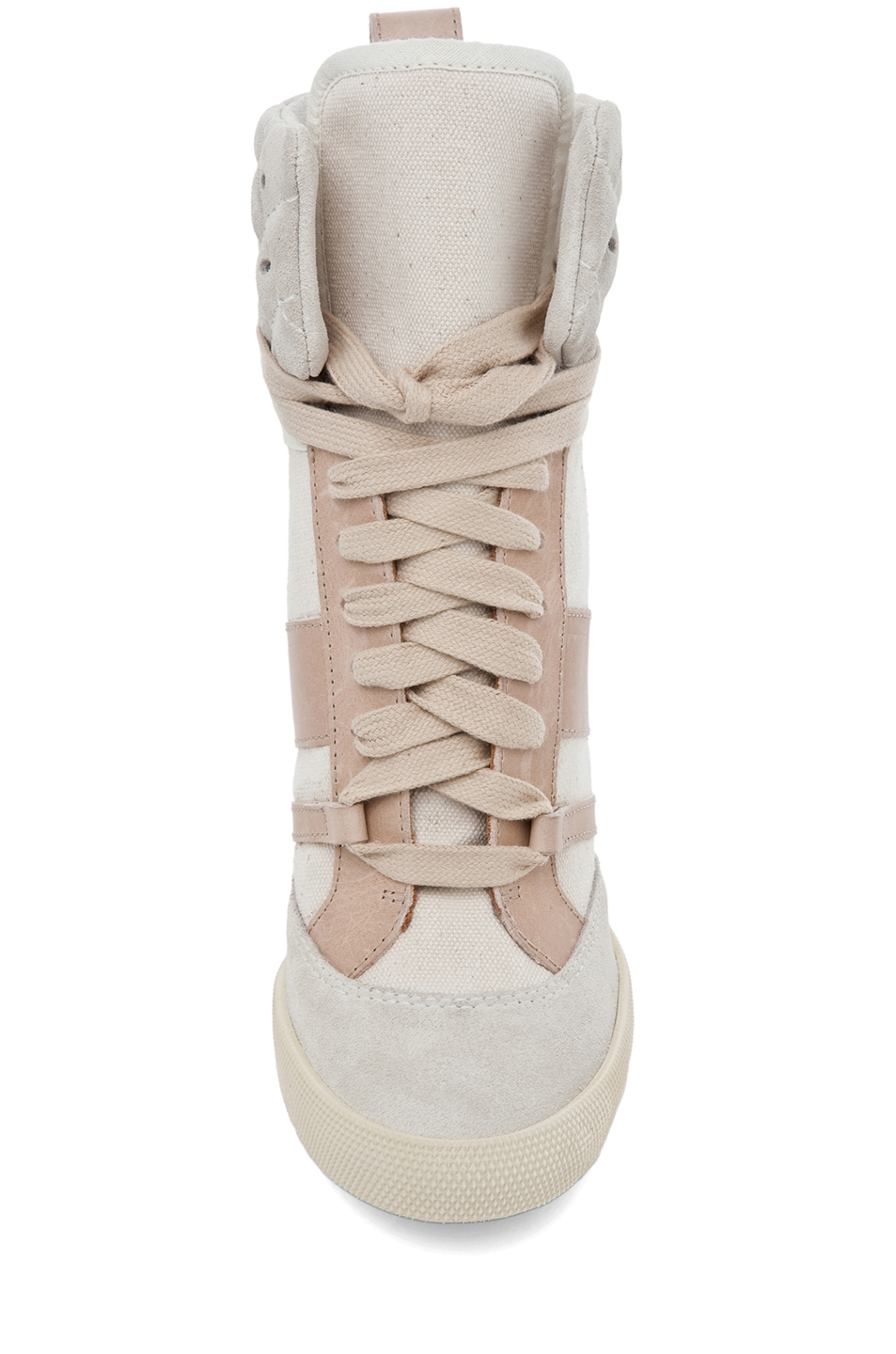 The colours really help too. They don't shout or clash. They are not flashy. They are gorgeously neutral and I would certainly wear them.
Buy CHLOÉ Kasia Sneaker Wedge in Ivory