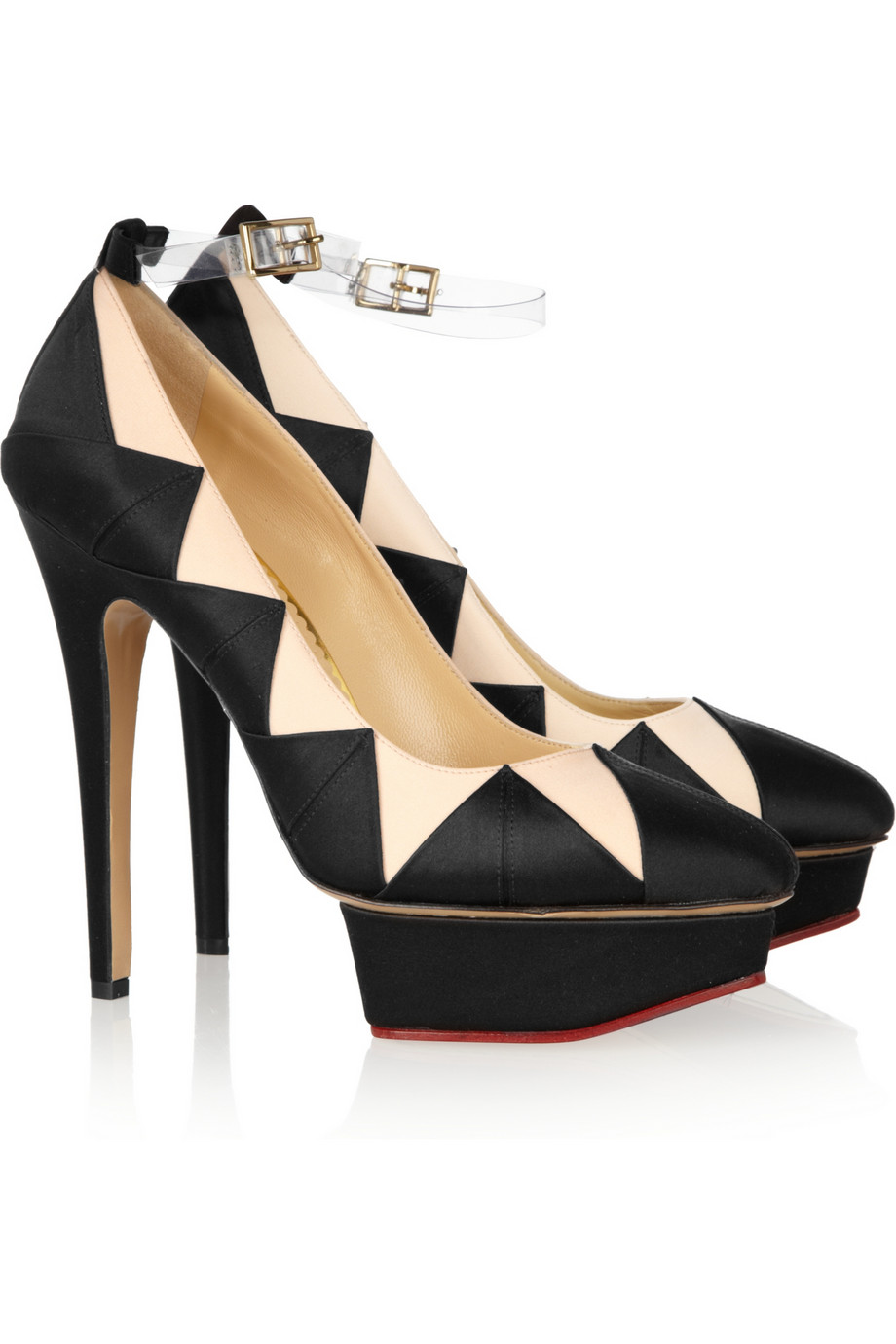 So in keeping with the theme of playing catch up on the Charlotte Olympia shoes I failed dismally to show you, so here we are again with Origami Special, a black and nude 'folded' pump with a gorgeous clear plastic (detachable) ankle strap. I love these - so versatile, and yet so much better than an ordinary black pump!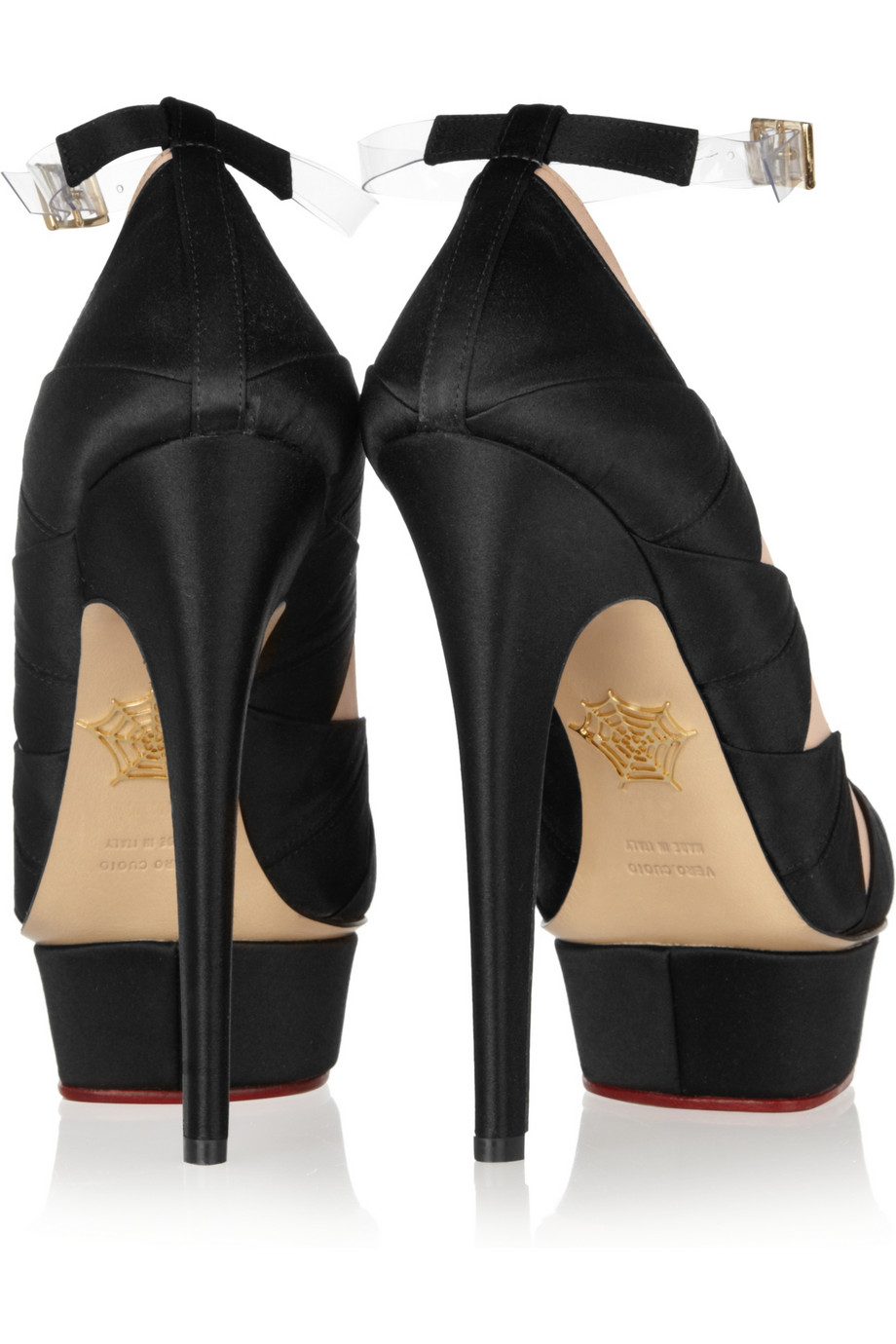 Styling these precious heels is a no-brainer - it's time to KISS! That is Keep It Simple Stupid!
ALICE + OLIVIA
Black Amber 34 Sleeve Dress
LOVE MOSCHINO
Black Scarf Forever Large Hobo Bag
Perfect for the office or a day out - really really cute! How would you wear them?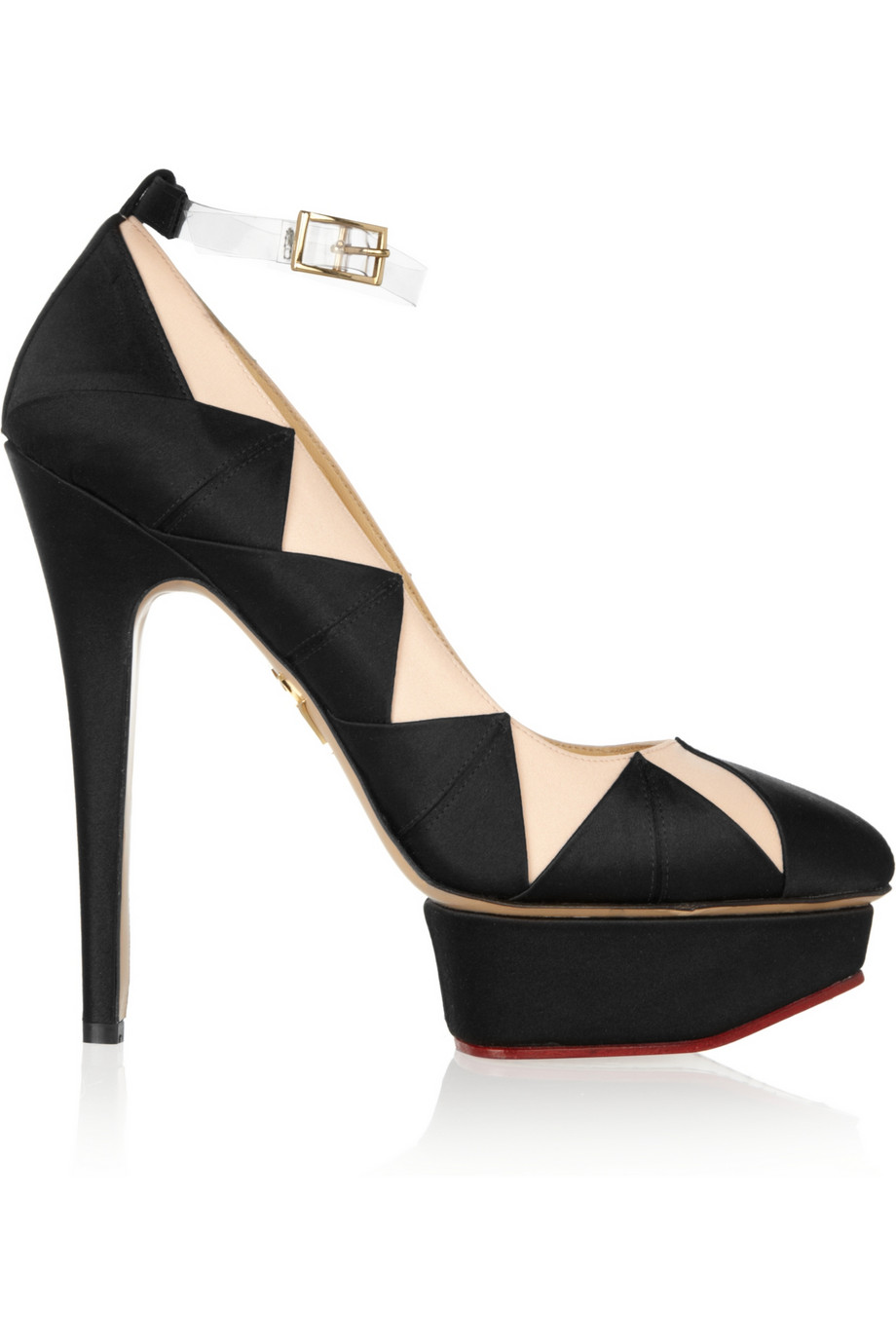 Buy CHARLOTTE OLYMPIA Black Origami Special Satin Pumps