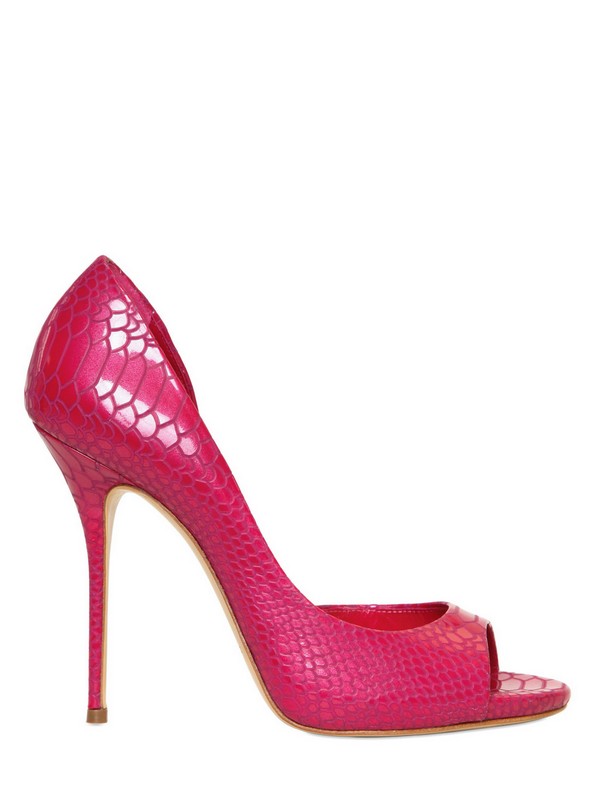 I thought I would kick off the first full week of February with something gorgeously glossy and luxe from Casadei. Naturally, hot pink peep-toe half d'orsay pumps are not the most practical footwear choice for a cold February Monday morning, but let's not let that get in the way of a bit of online window shopping!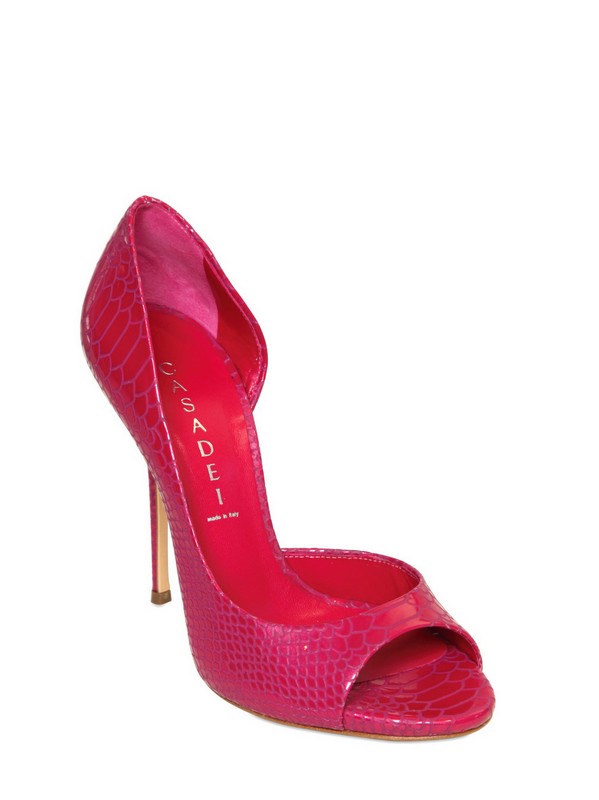 These are seriously pretty little shoes. Want to see how they look when worn?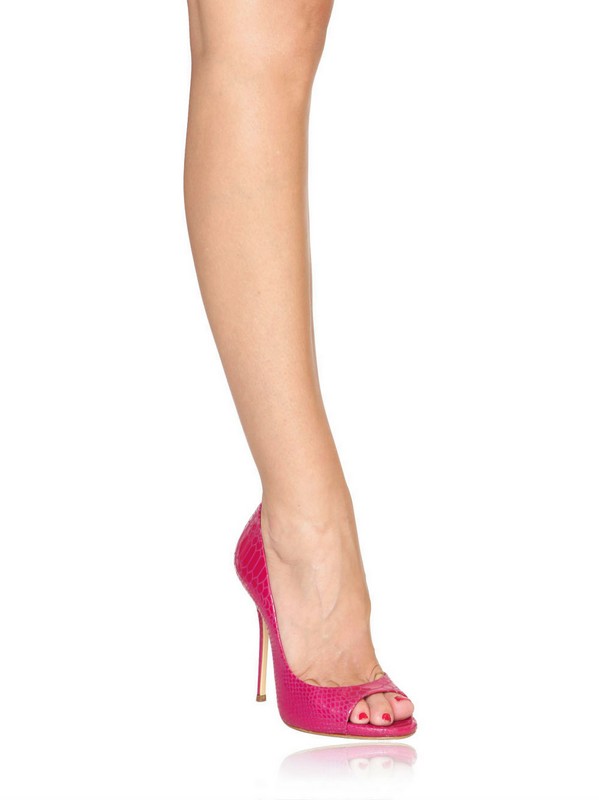 Pretty huh? Although the model here does look like her foot is crammed into them a little bit, no? They are not listed as having small sizing however, plus they are available in some of the half sizes too which should help you get your perfect fit. They are full calfskin leather too so they would give a little. I love the subtle little 10mm platform for just that little bit of extra height whilst retaining their classic sleek shape.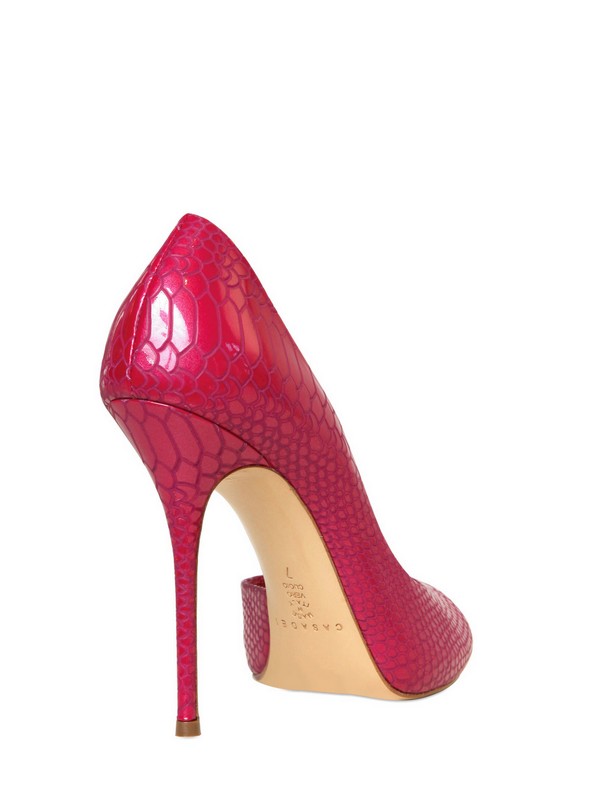 Buy CASADEI Pink 110mm Glossy Patent Python Print Pumps