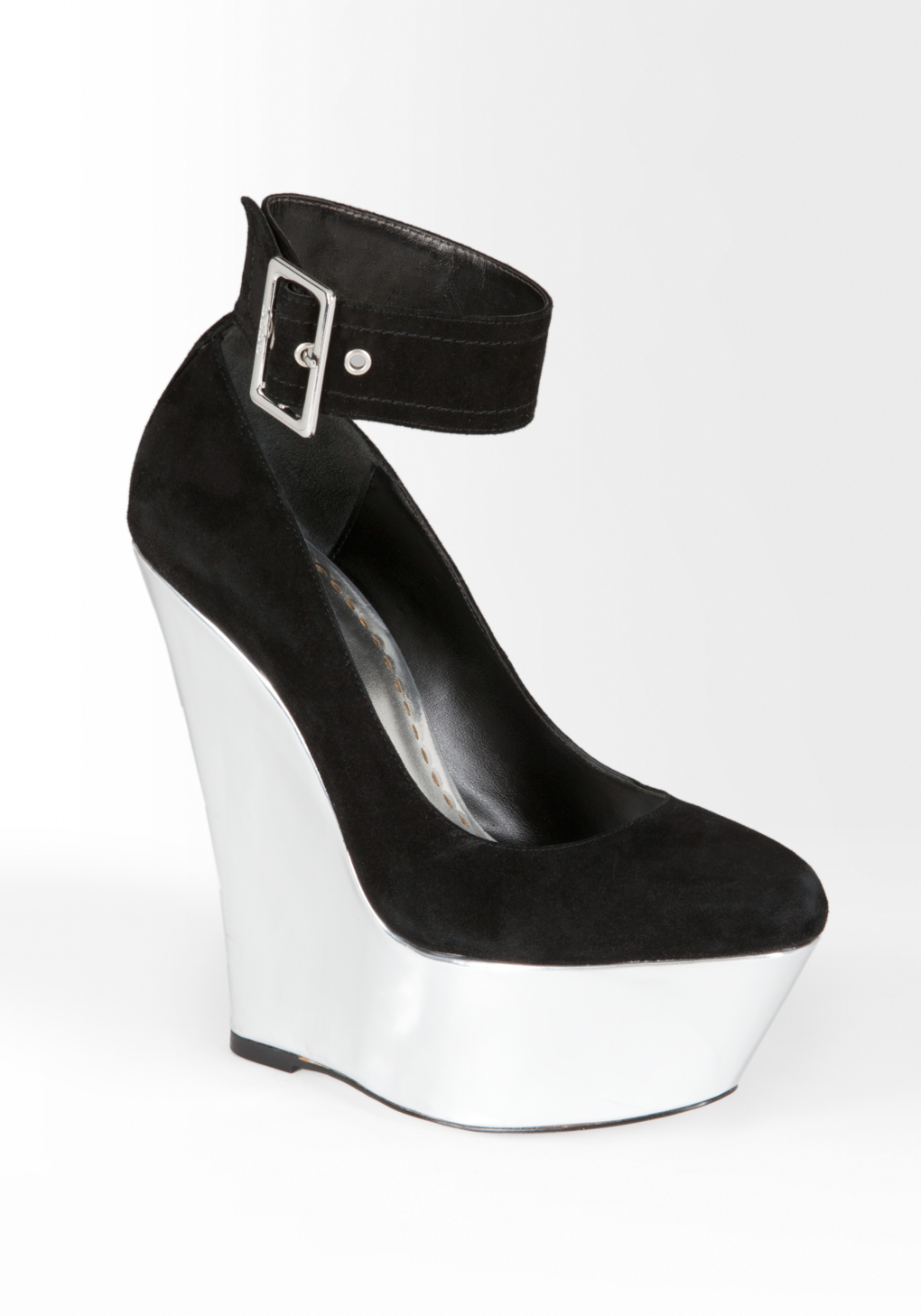 Oh my word, these wedges are beyond fierce - just look at the 'worn' shot of these heels!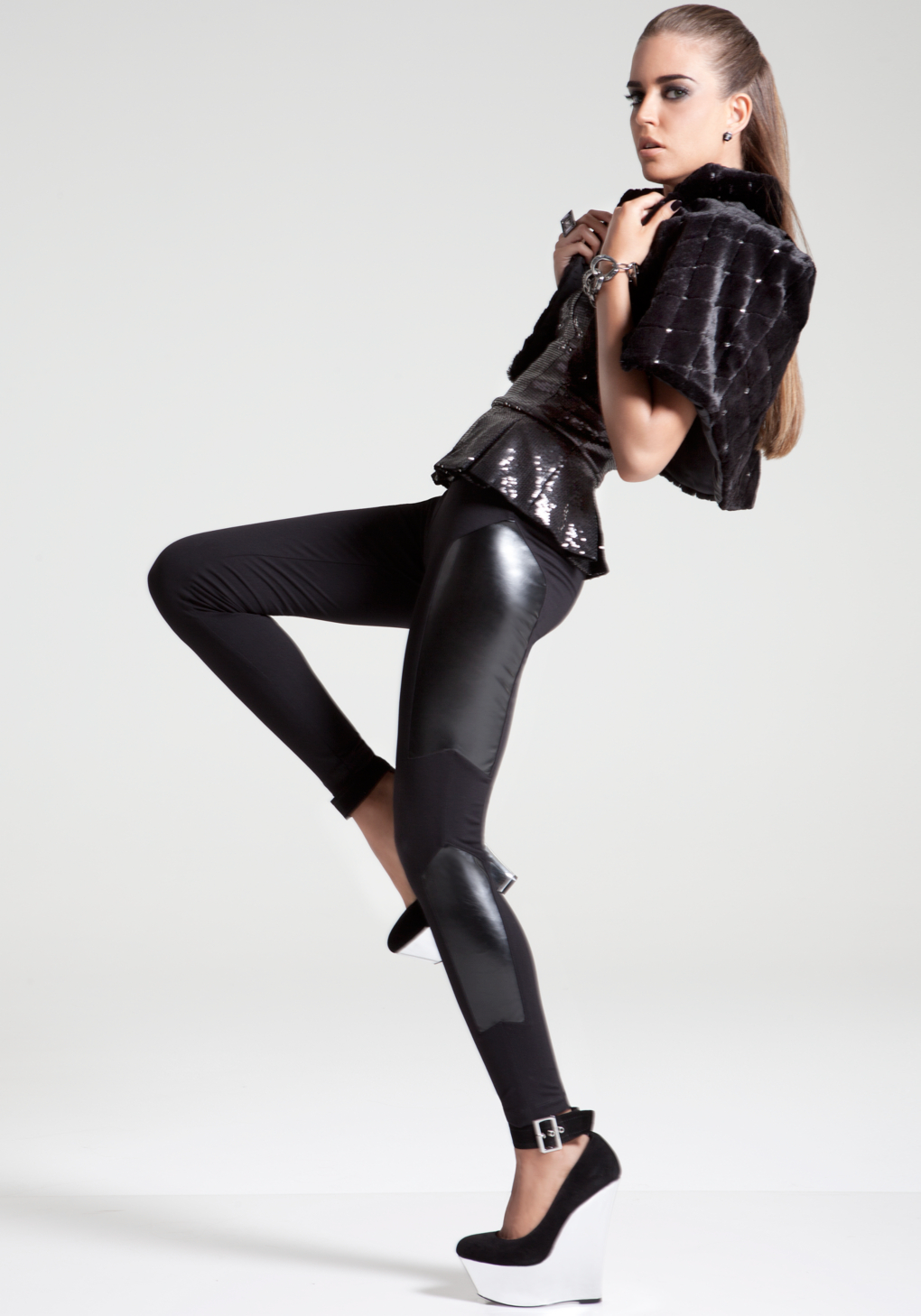 I am so so in love! They remind me of the
Stella McCartney Lauren courts
(and the associated ankle boots etc) which I loved for their daring flash of white at the soles. Somehow though it works even better in a super high wedge!
How to wear these daring edgy little shoes? Well the rock chick has already been covered, so how about getting away with them for a ladylike day out? It can be done!
HIGH
White Eccentric Lace Jacket
DIANE VON FURSTENBERG
Red Kadijah Dress
DOLCE & GABBANA
White Slouchy Tote
ALEXANDER MCQUEEN
Black Skull Pashmina Scarf
Perfect!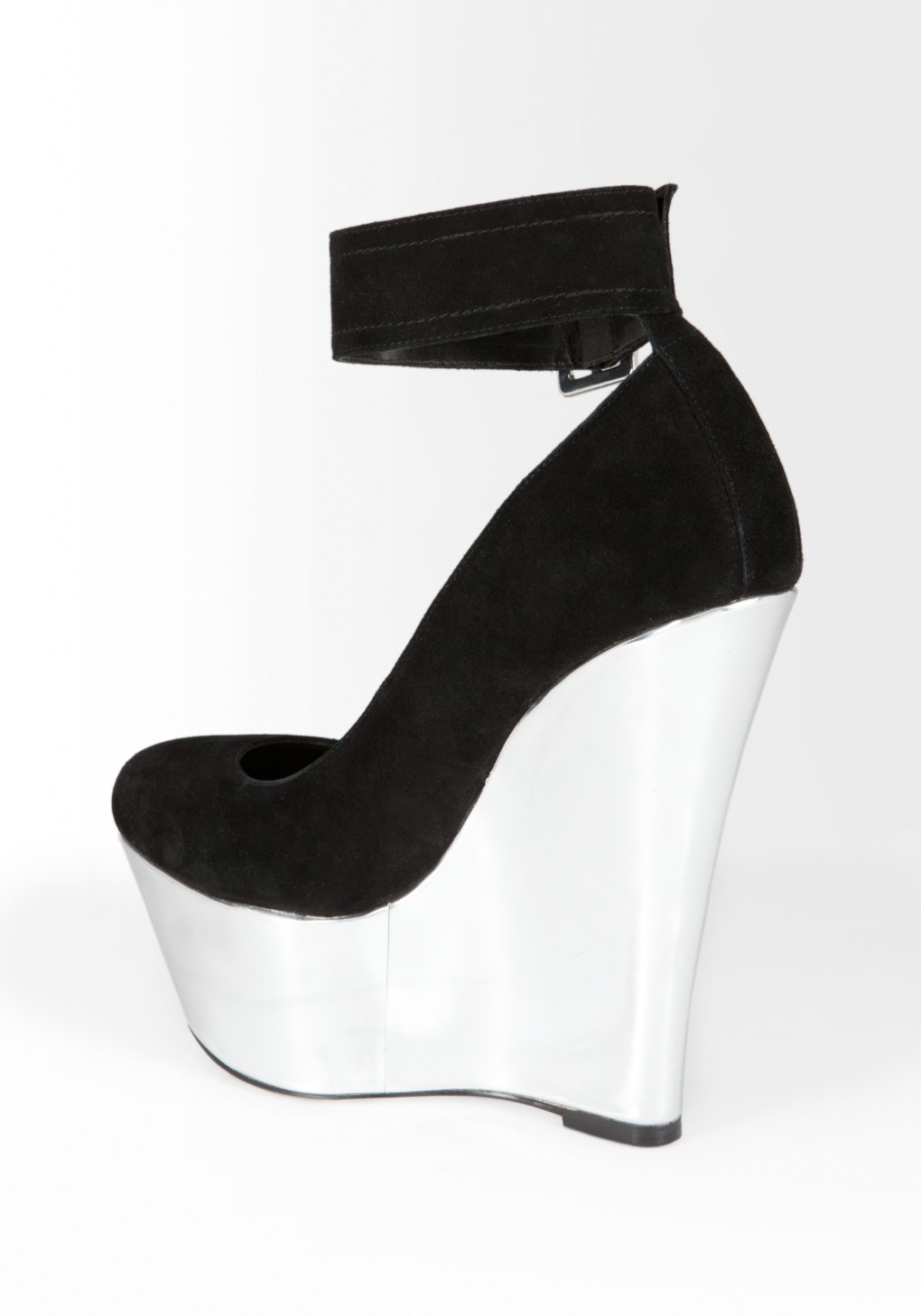 Buy BEBE Black Isabella Mirrored Wedge