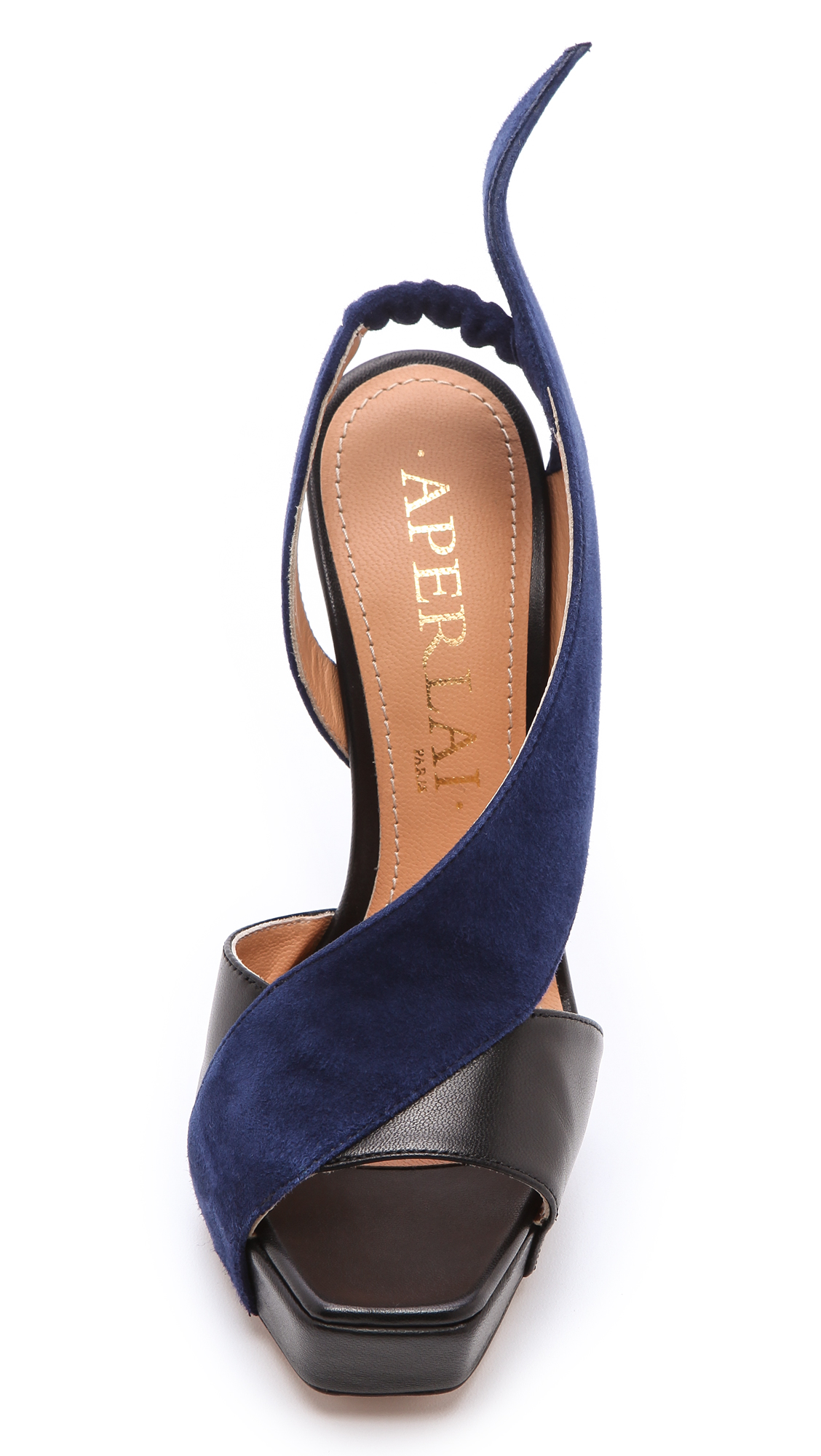 I wanted to try to start off with a picture of these heels that made them look the most normal - but the issue with that is they don't really have a normal angle. The first picture if the best I could do. After that things start to go a little bit crazy...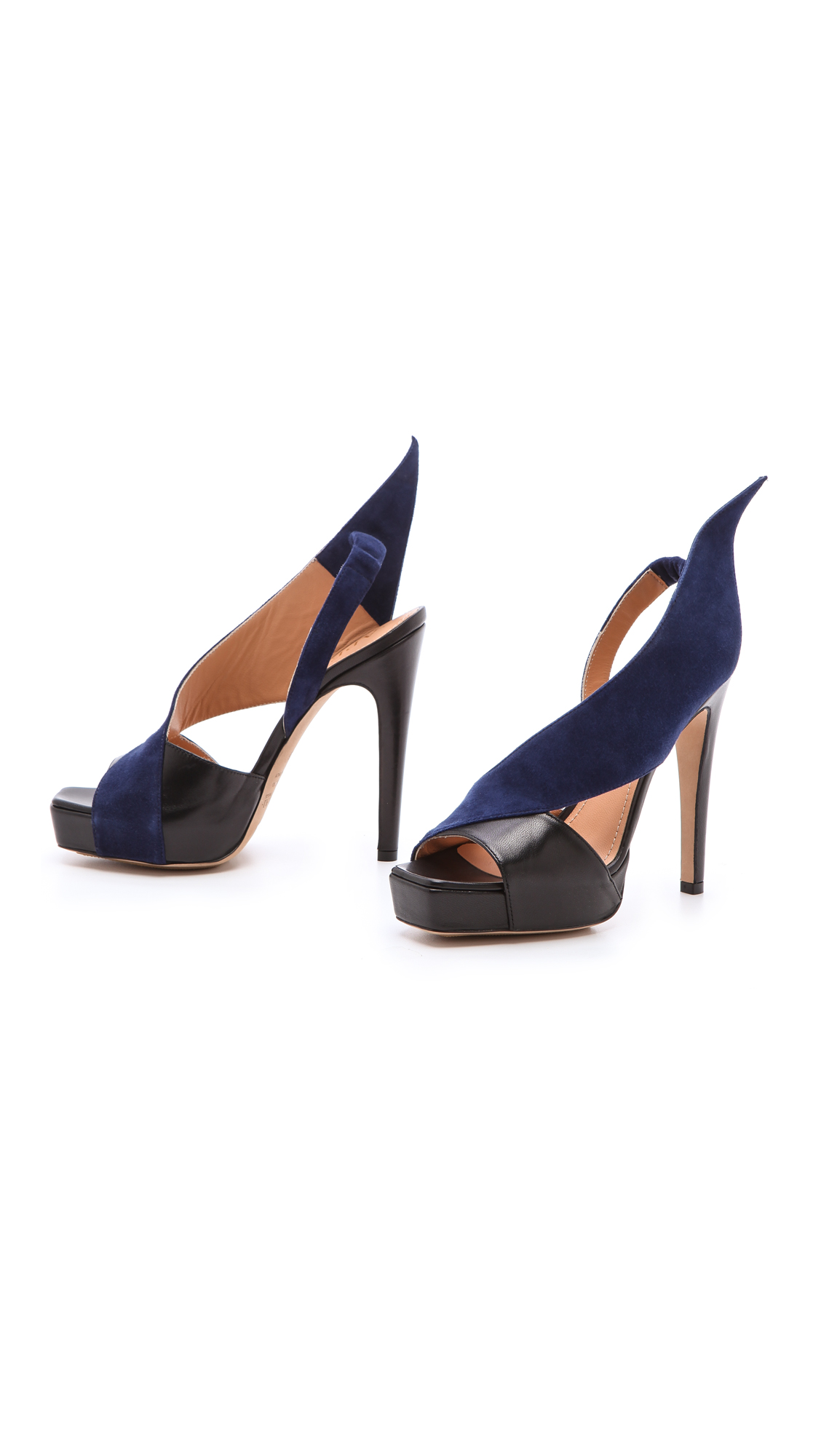 That's right folks, these shoes have wings! I think the actual basic shoe itself is very nice. I like the square toe and the glossy black platform, and the colour of the midnight blue suede is oddly appealing. But why did they decide to give them wings?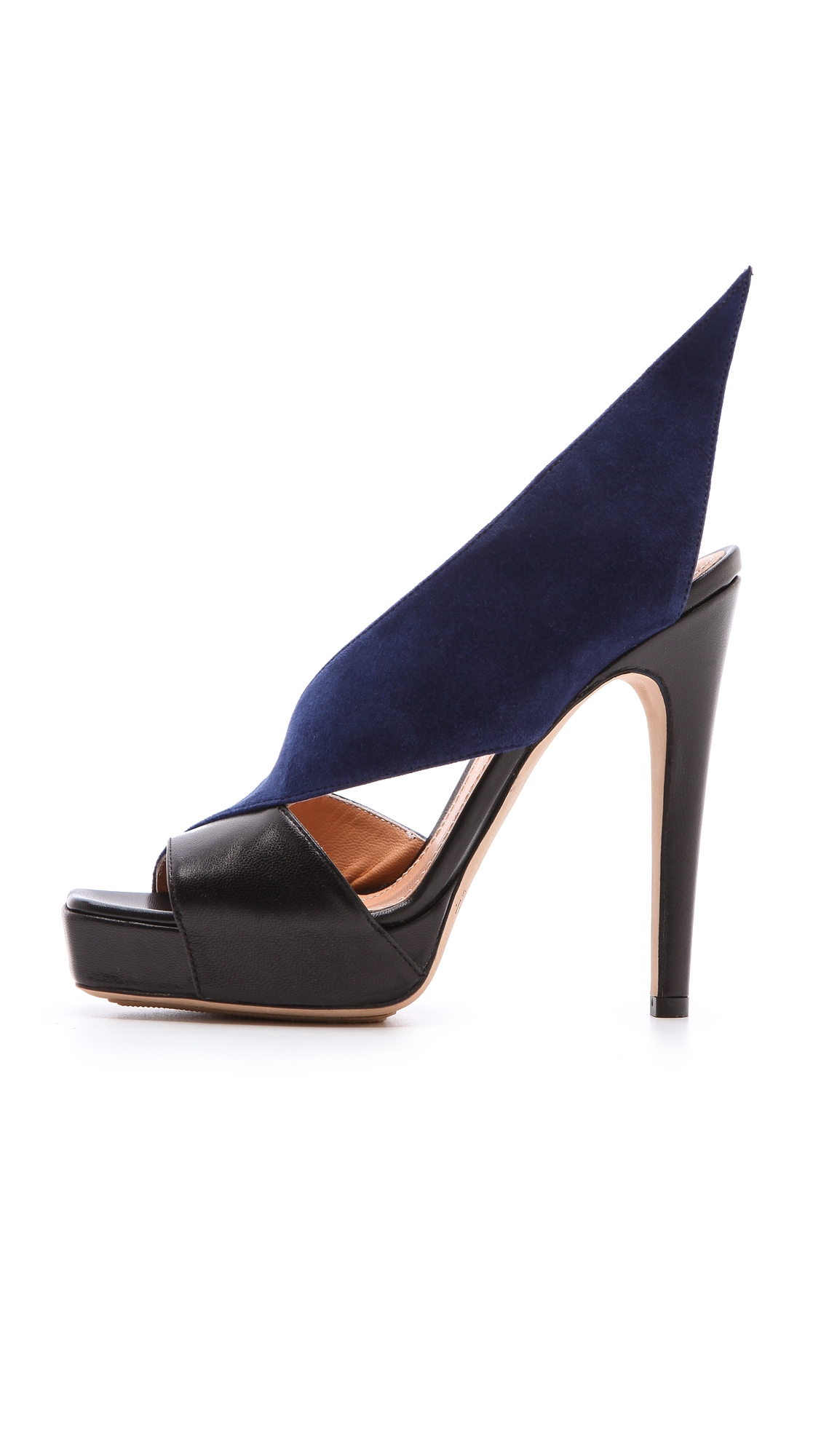 It all just feels a little, well,
unnecessary
. They do have a gorgeous heel however.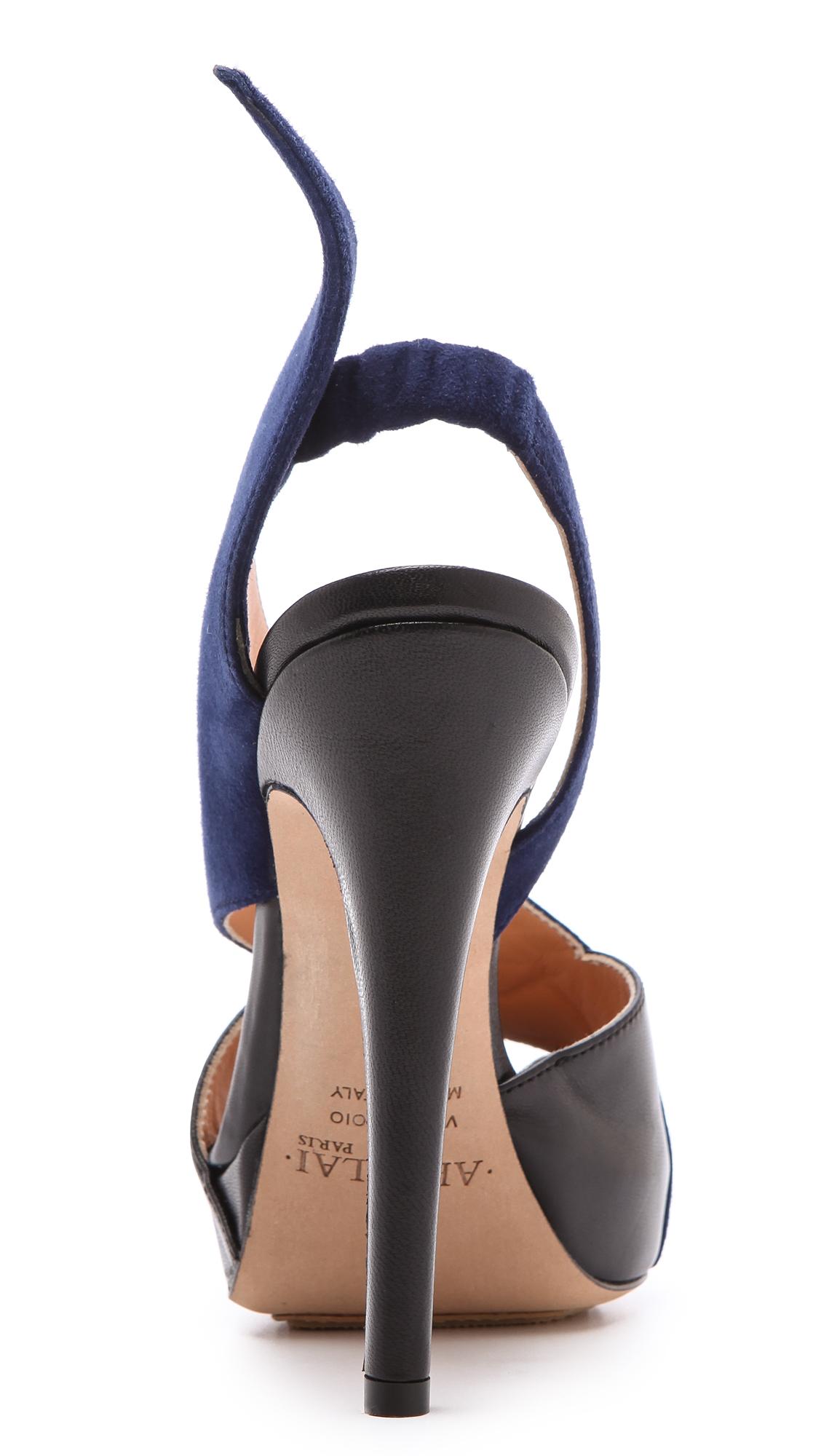 Would you wear these shoes? They seem more like something a celebrity might wear on the red carpet than something to be worn in real life. Not that in a lot of ways they are particularly wacky or out there - they are just a little bit
too
odd to go shopping in.
Buy APERLAI Blue Wing Heel Pumps