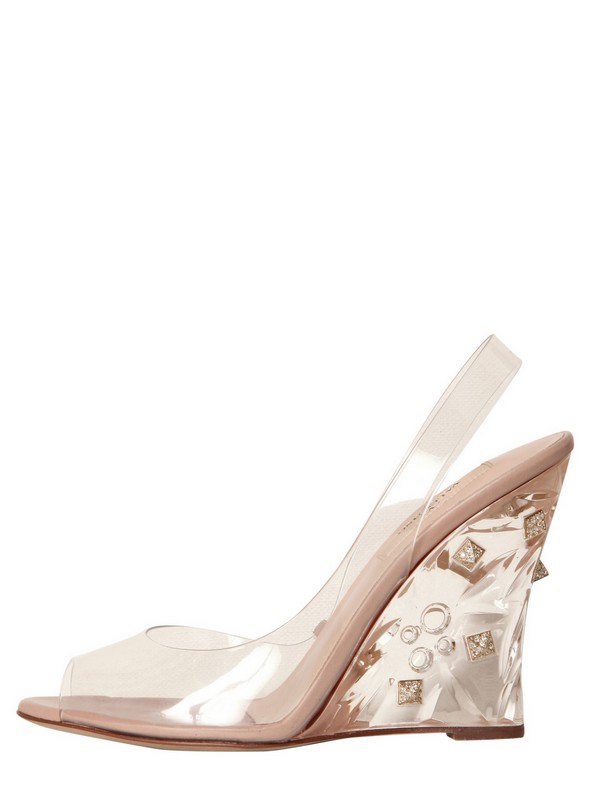 By default, I didn't want to like the naked rockstud styles, just because clear shoes, while extremely flattering, can make your feet look a little squished. However, as a work of art and just because I secretly really do covet the wedges, then I decided to show you three of the styles. The wedge above is a wearable 100mm and there is also a flat 10mm sandal, and a 75mm mid heel sandal too: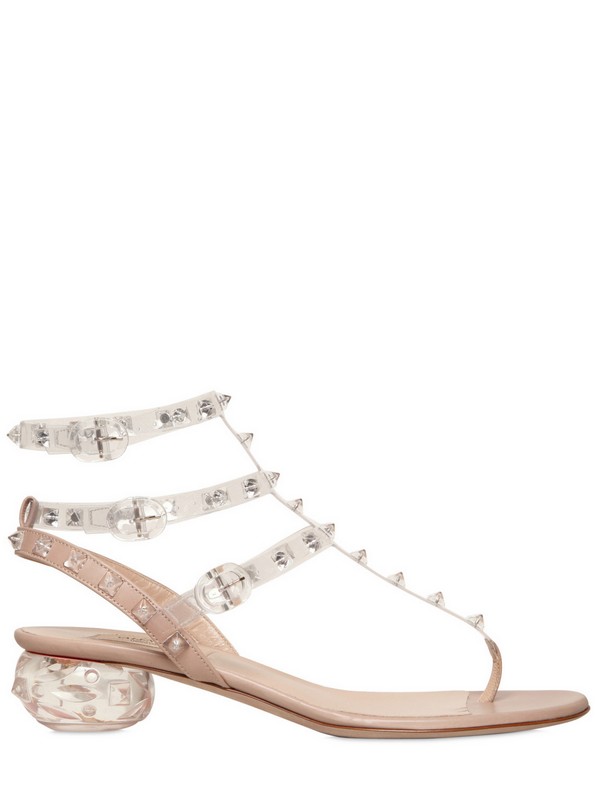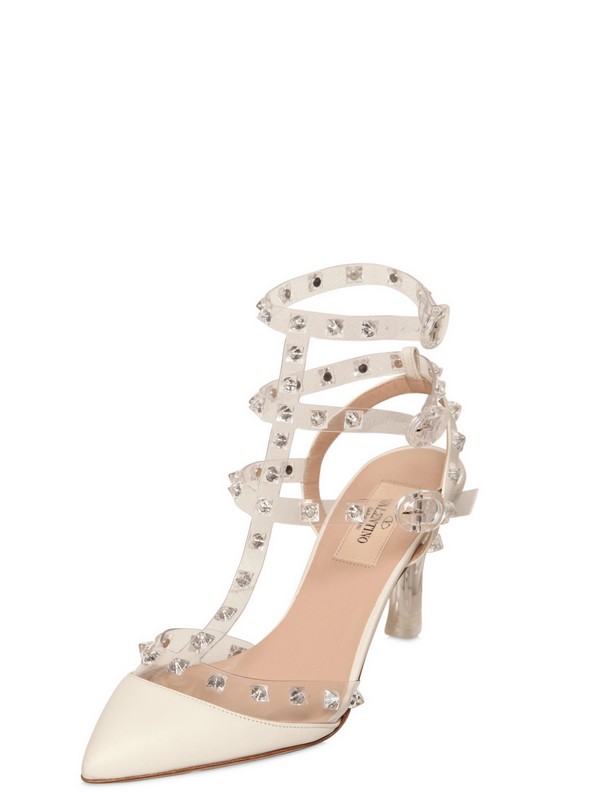 To really understand these shoes though we need to take a look at how they look when worn. I think you might be pleasantly surprised!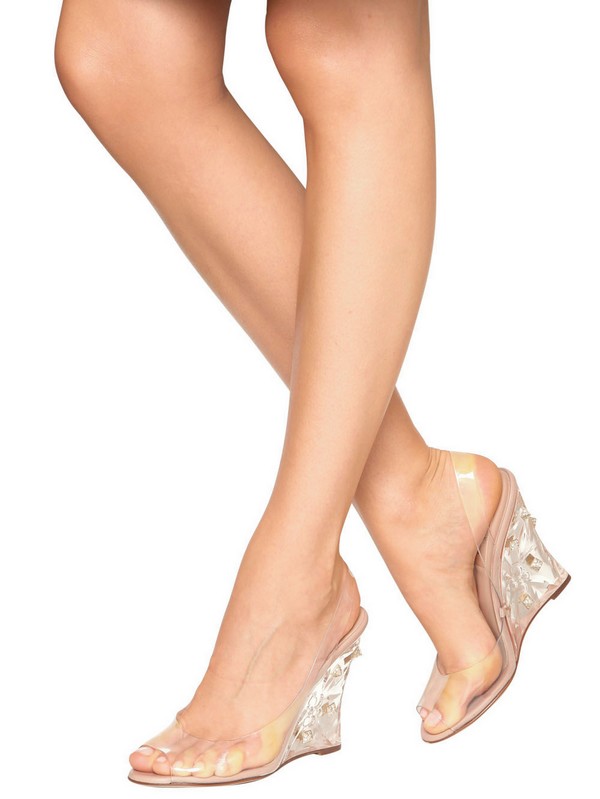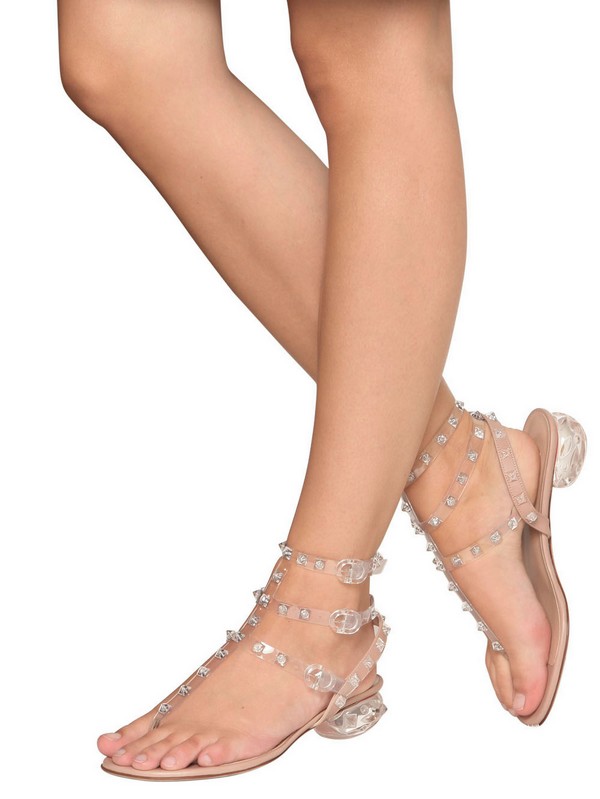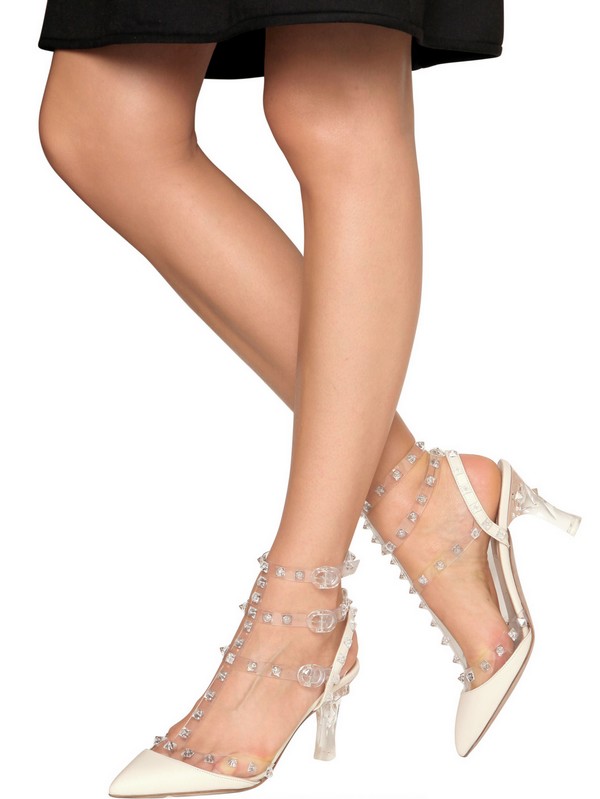 The only thing I am not sure about is the shape of the heel on the flat sandal - but I LOVE the studs on the flat and mid heel versions and think they probably should have added those to the wedge as well.
On the runway...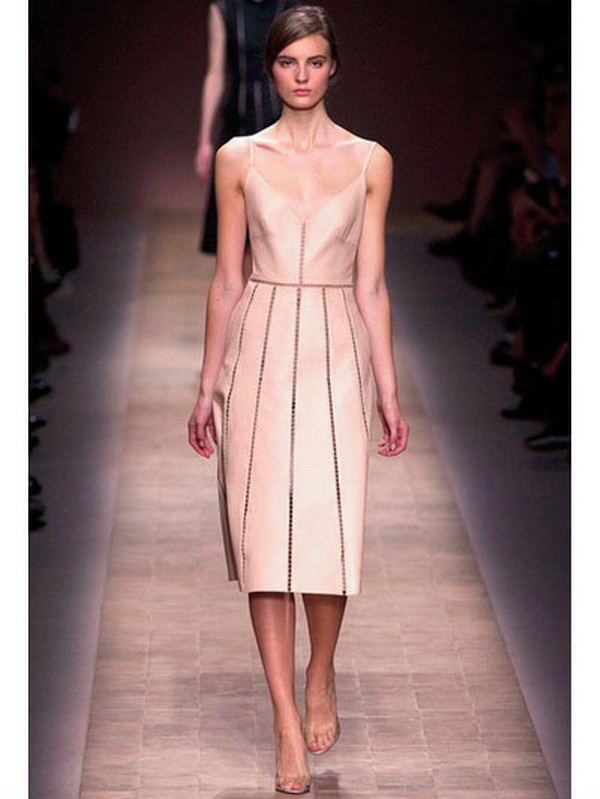 What do you think though? Would you wear them?
BUY VALENTINO ROCKSTUD NAKED WEDGE HEELS
BUY VALENTINO ROCKSTUD NAKED FLAT SANDALS
BUY VALENTINO ROCKSTUD NAKED MID HEEL BEIGE AND PLEXI PUMPS