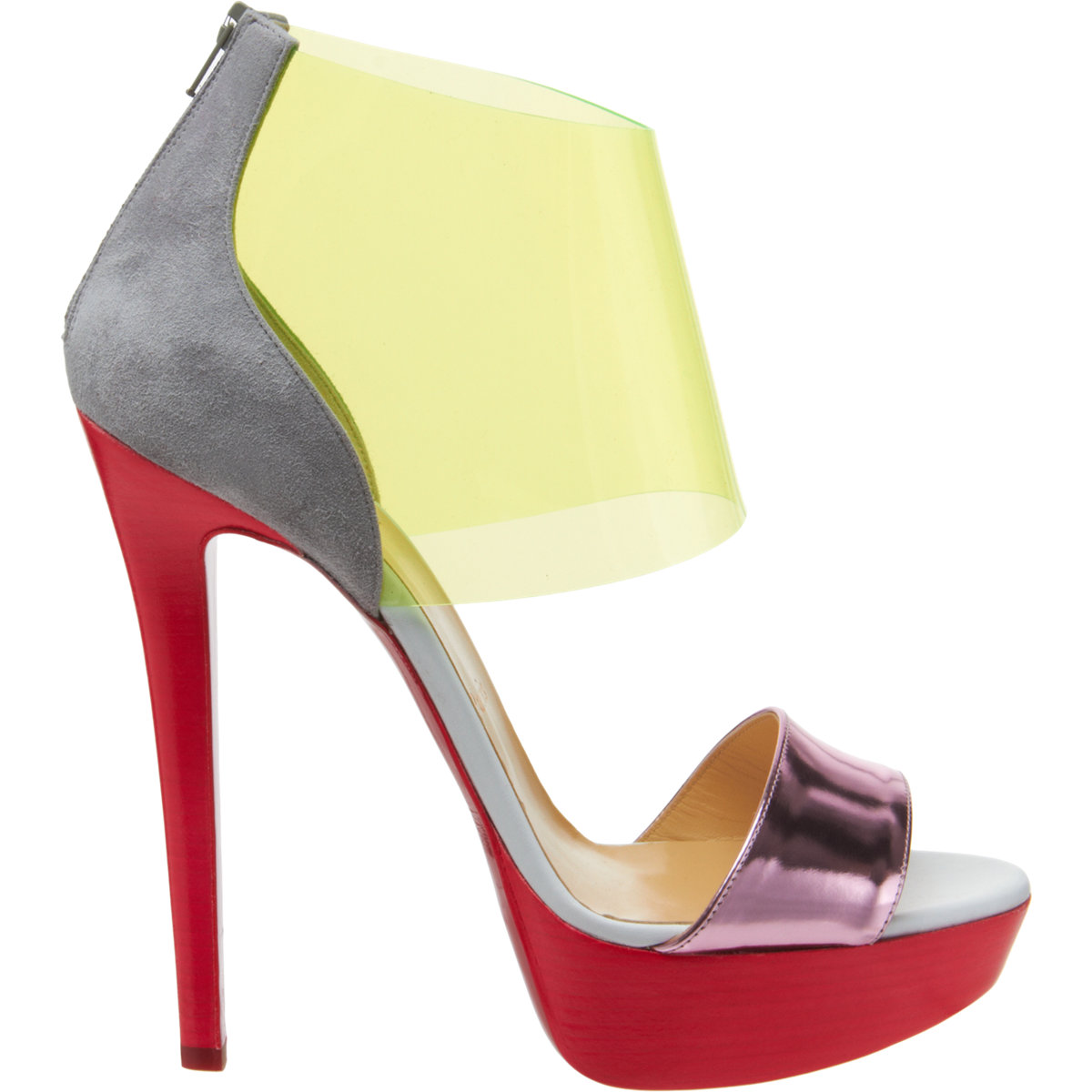 Dofoura is a beautiful ankle cuff platform sandal, and for this week's The Friday Luxe I thought you might like to see the slightly 'out there' multicoloured version. Not perhaps quite as wearable as the same style in a single colour but they still leave me totally drooling at that signature red platform sole and heel. WOW!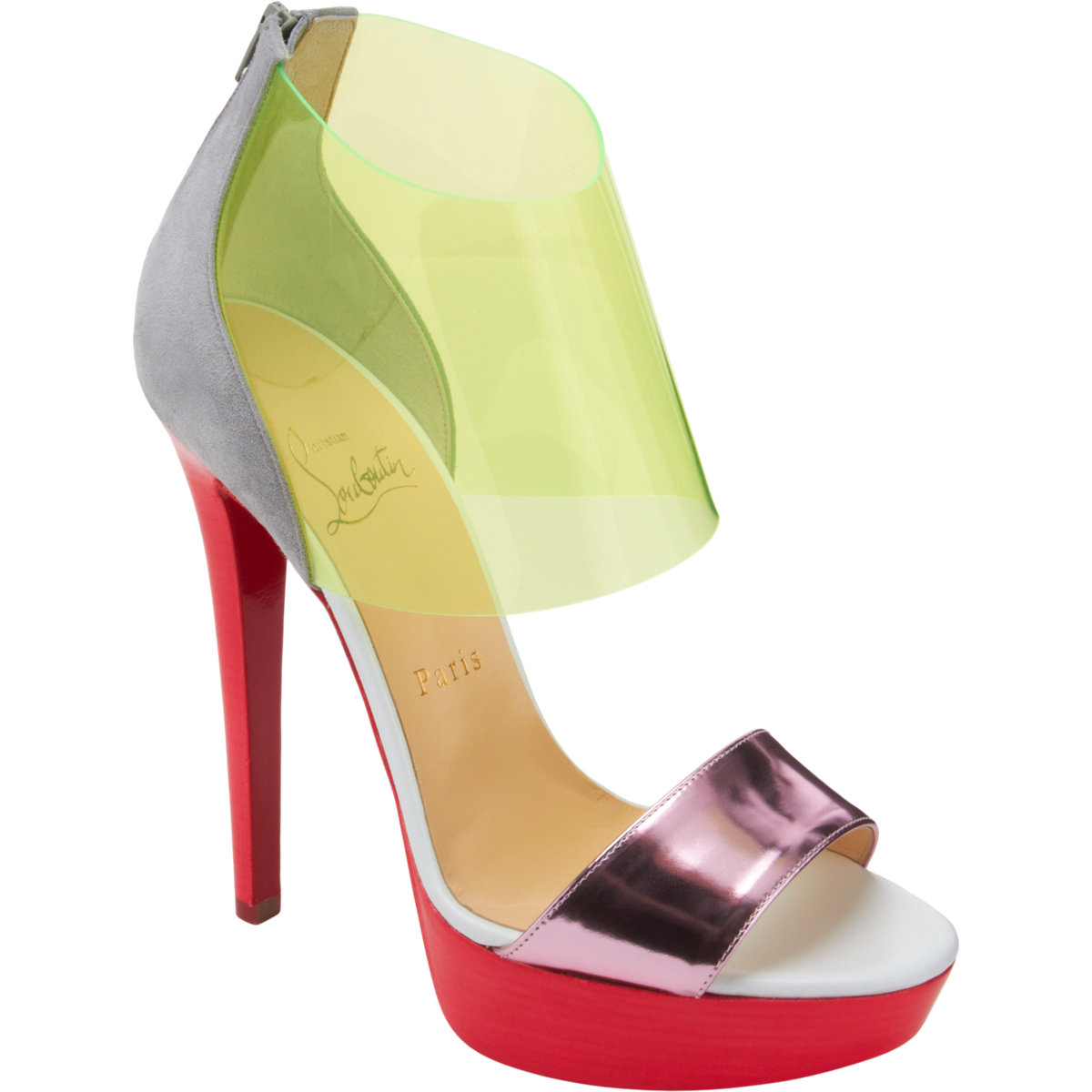 Yes they are a little quirky but with a tan (or a natural olive / darker skin tone) and a white shift dress they would look incredible.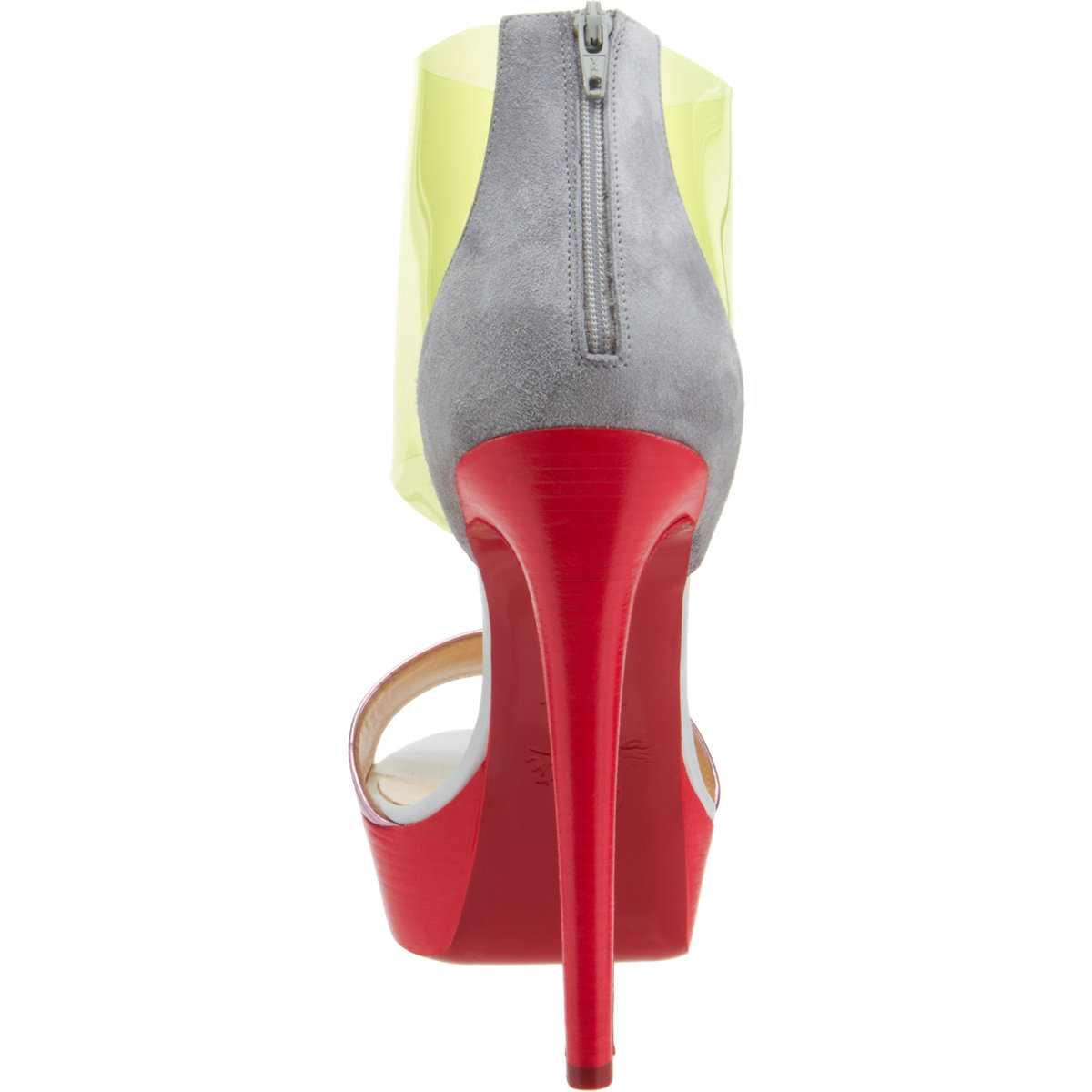 It took me a little while to adjust but I do kind of rather love them. What do you think? I would love to know what you would wear them with!
BUY CHRISTIAN LOUBOUTIN DUFOURA IN MULTI
Love the style but just can't get over the colours? I feel your pain, so also why not take a look at them in clear and silver?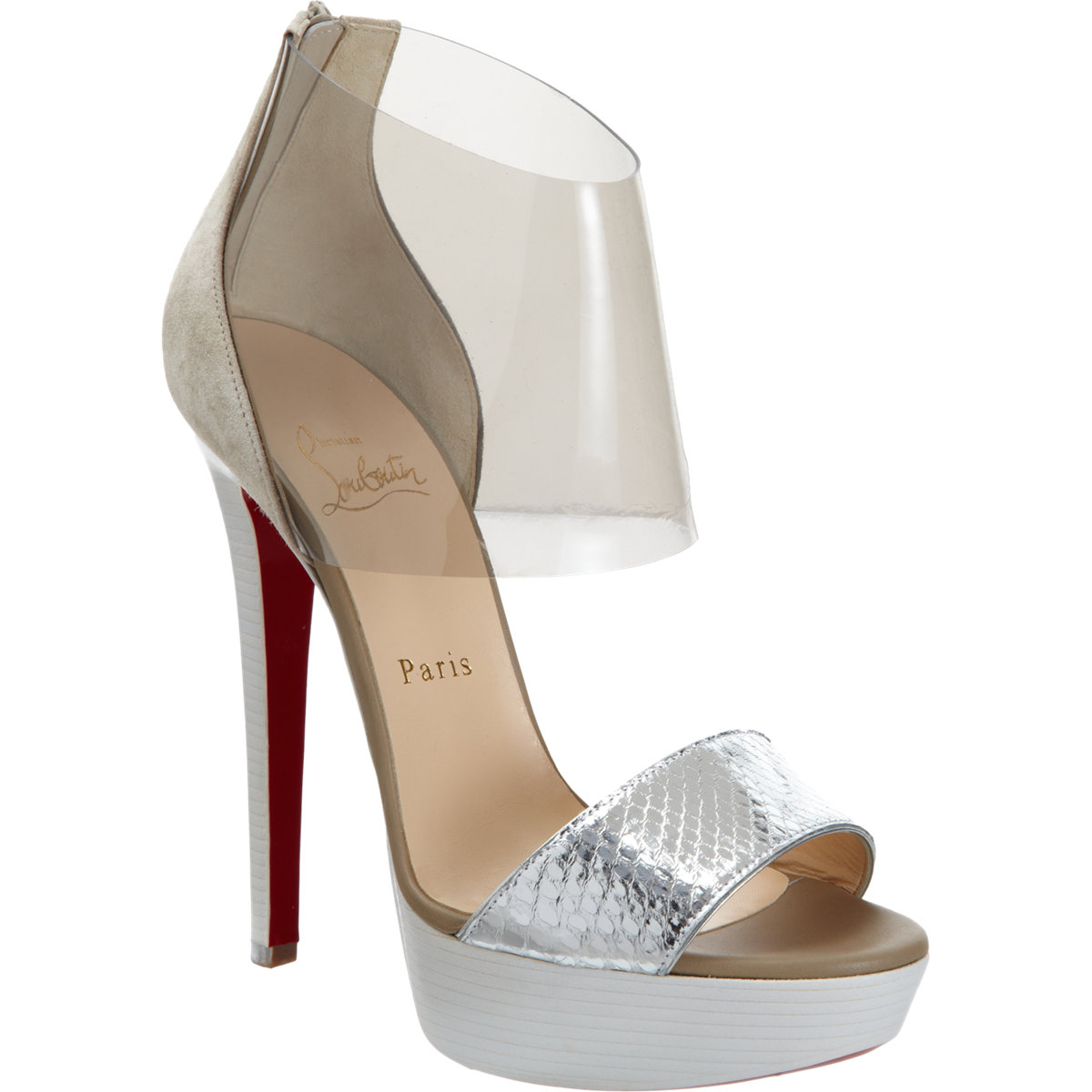 Love the flash of silver metallic python at the toe.
BUY CHRISTIAN LOUBOUTIN DUFOURA IN SILVER