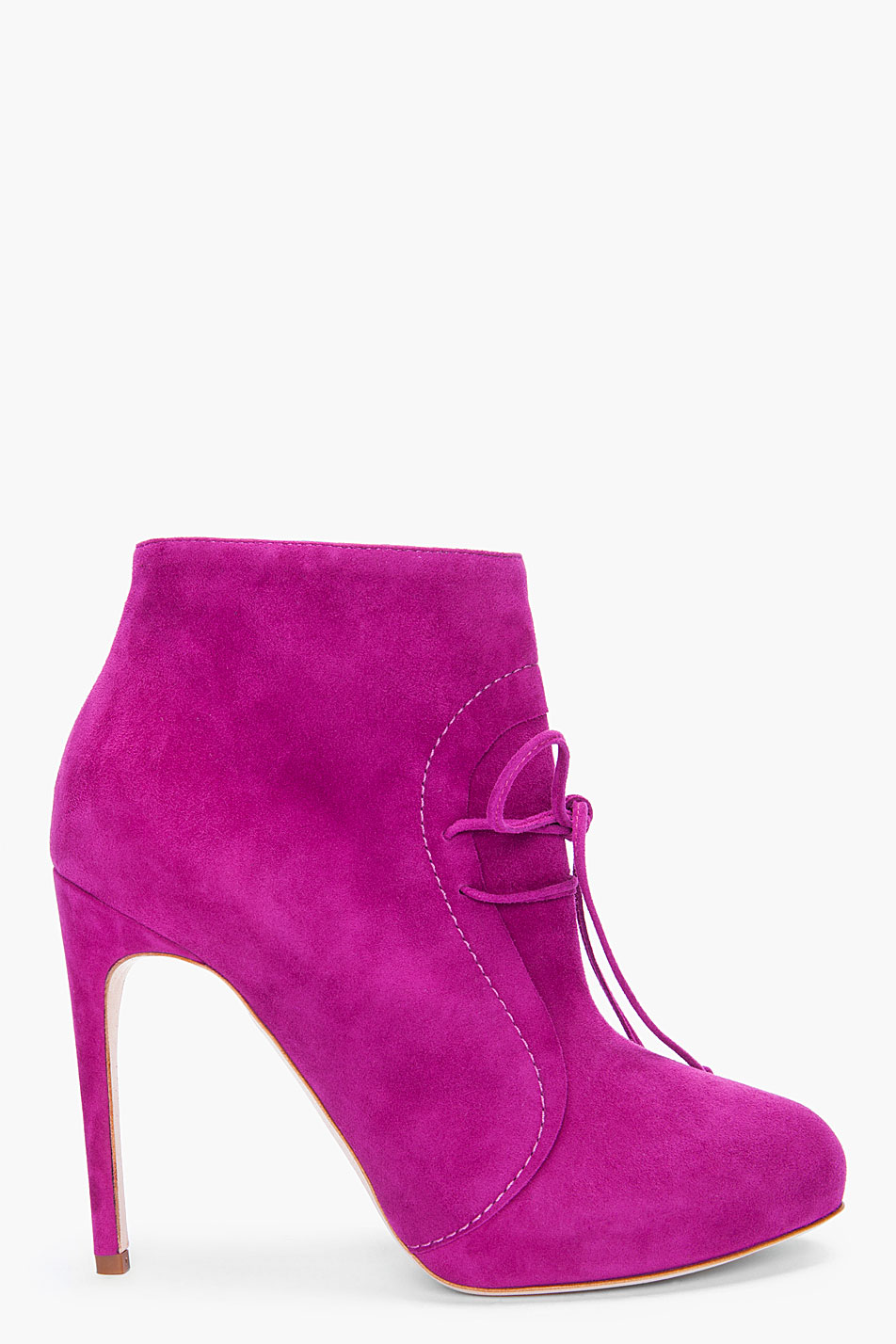 Kicking off the last day of the working week with a not terribly practical pair of boots in a gorgeous yet once again not terribly practical colour.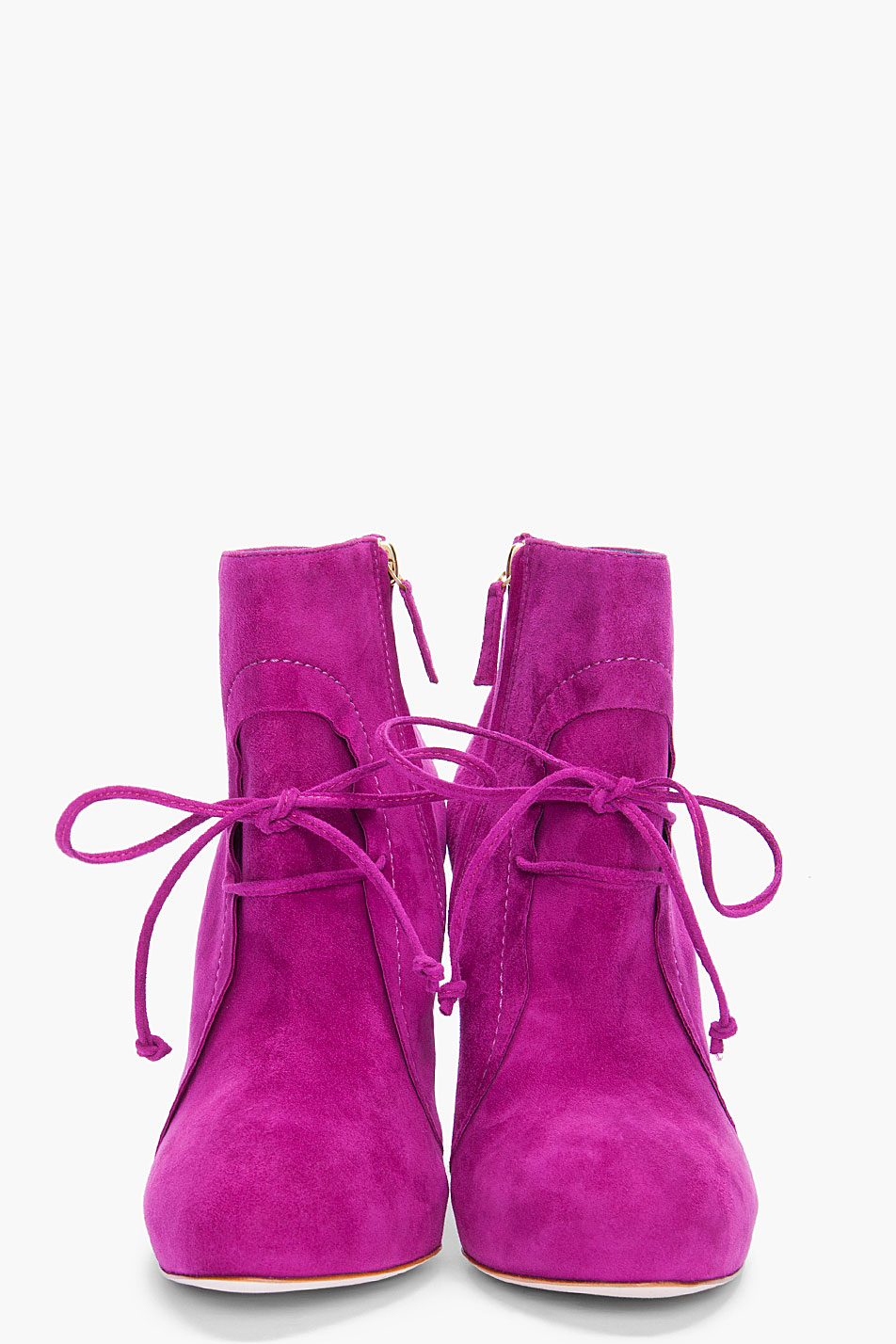 Pretty huh? Loving the open laces and the inside zip for easy removal. Oh and the pin thin heels look pretty special from the back view as well.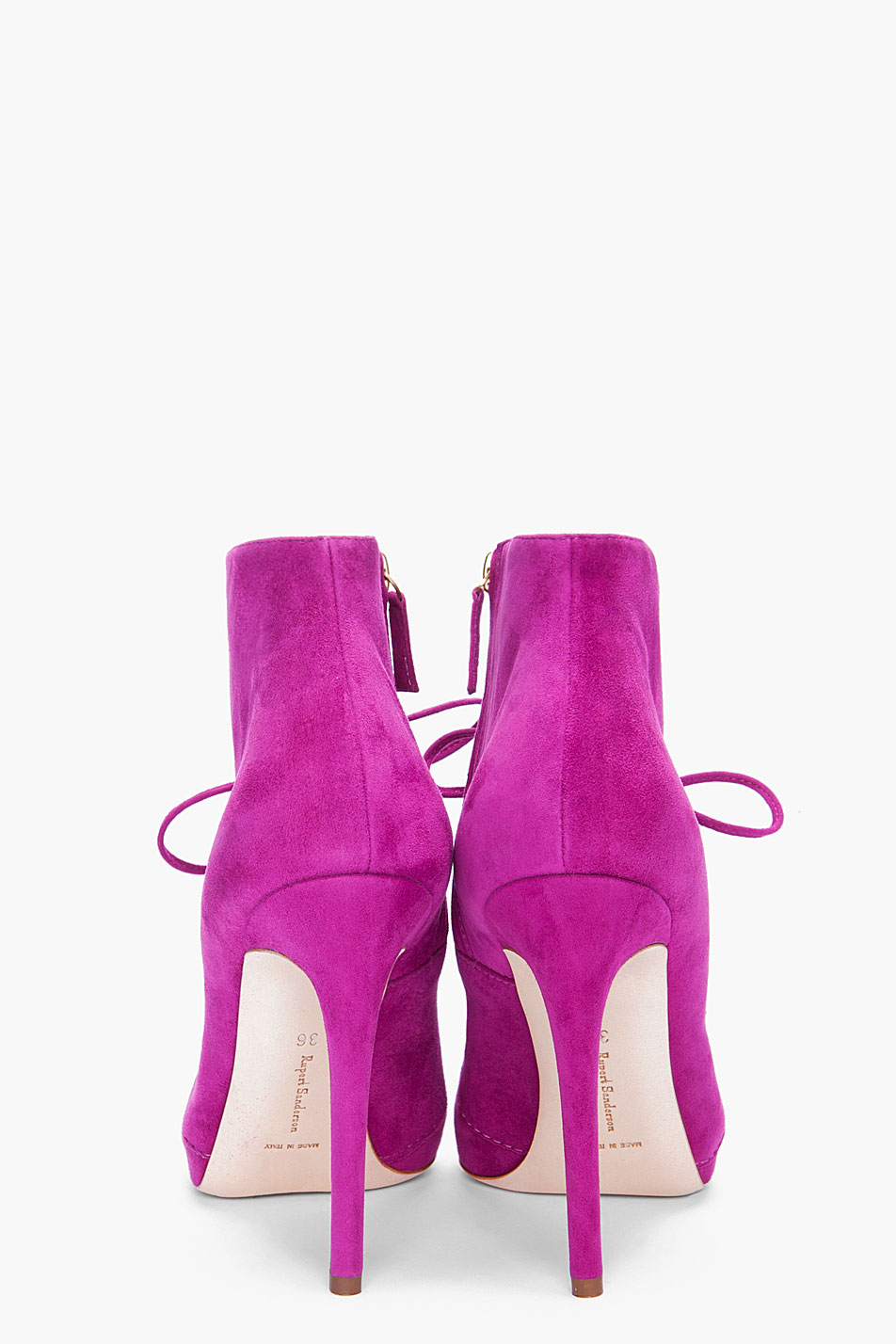 Gorgeous and bright to perk up your Friday morning! You will find them at Ssence where they are half price down to £450.
BUY RUPERT SANDERSON FUCHSIA OSPREY BOOTIES