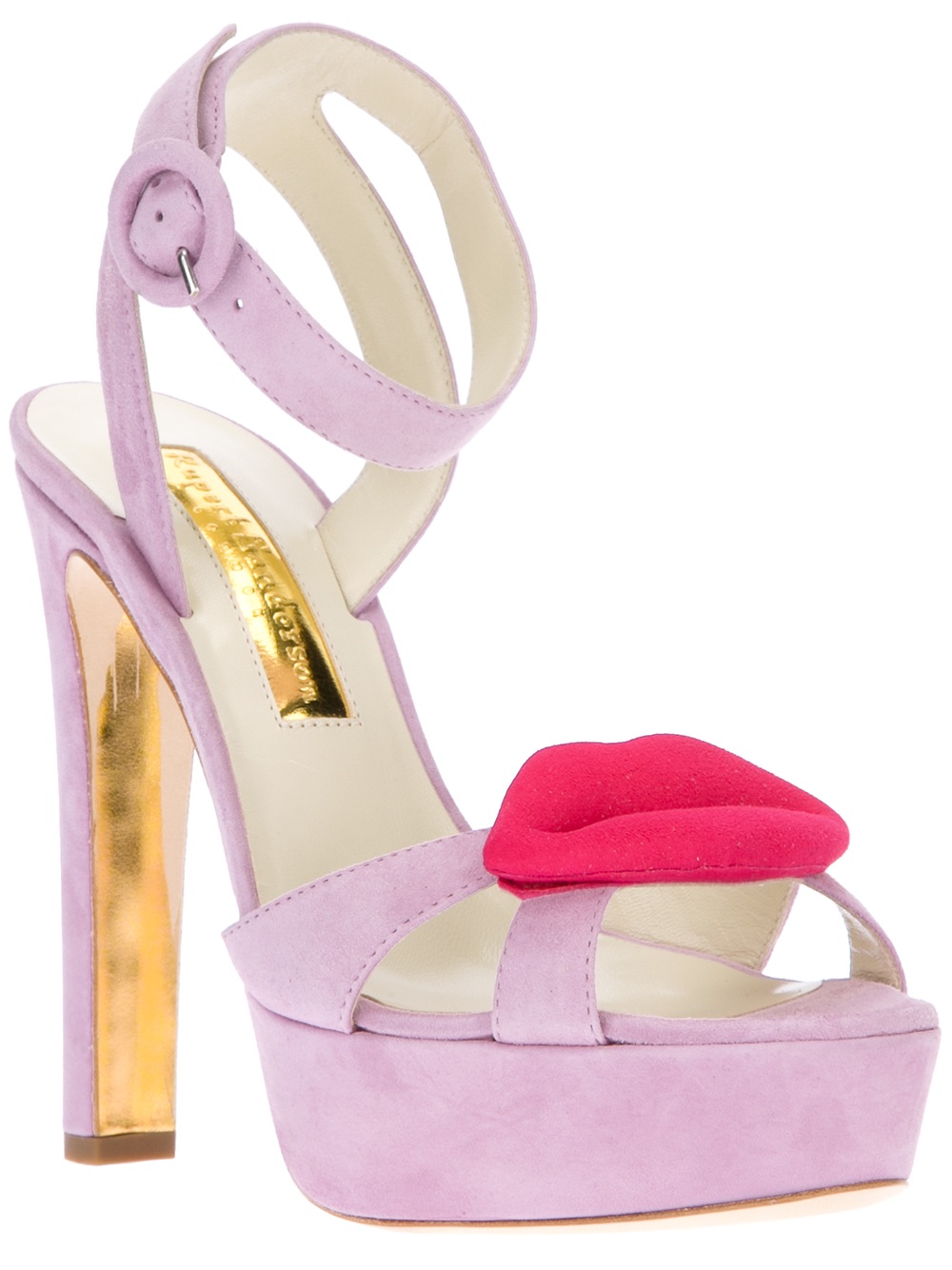 Tuesday morning and already we are bringing out the crazy! These nutty little bright ankle strap platform sandals come in a delicate pastel suede and feature a shiny gold sole. But really there is only ever going to be one feature of the shoes that anybody talks about.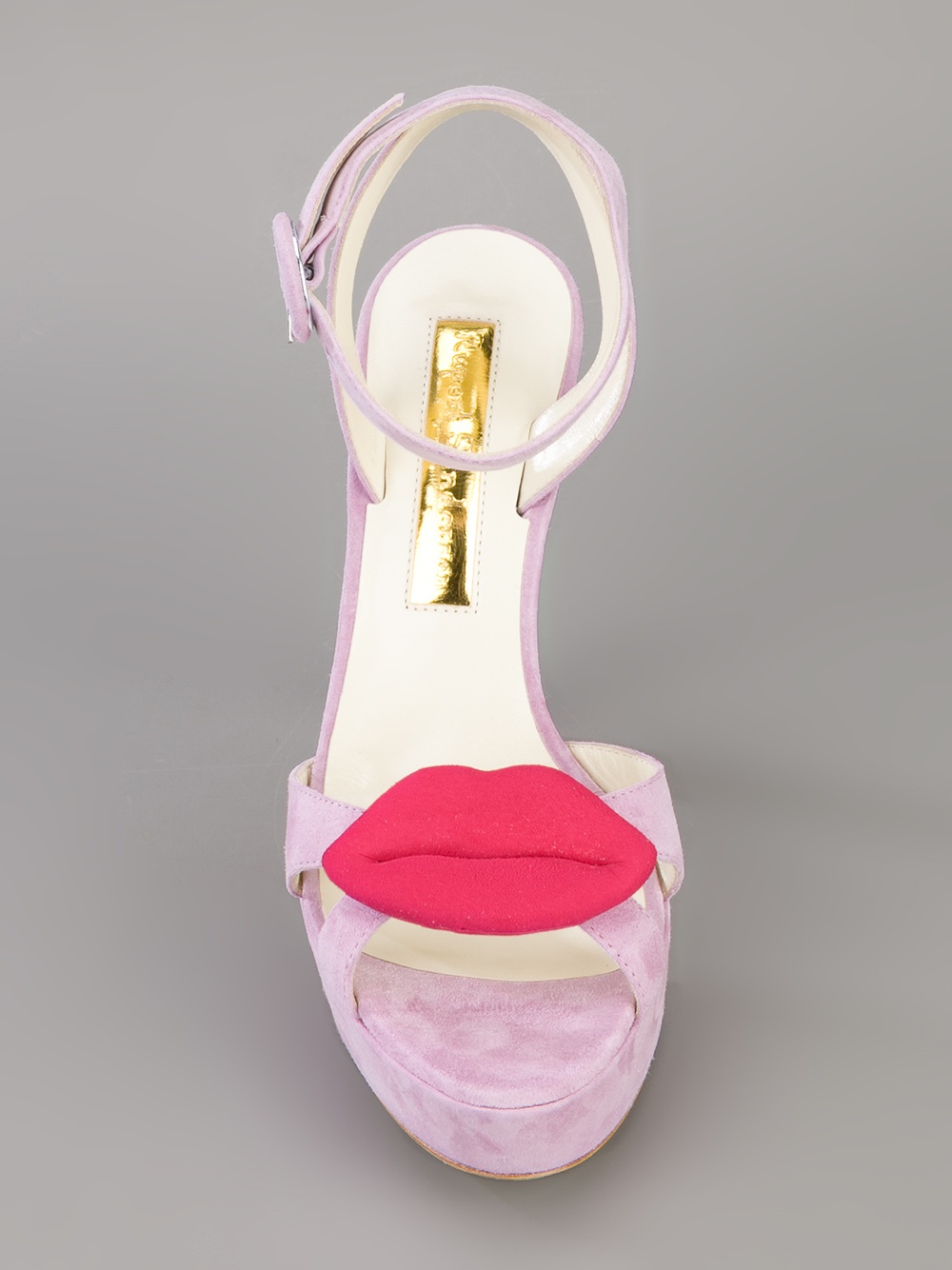 That's right - these shoes have lips.
I want to disprove of such things but perhaps all these months of Charlotte Olympia and Nicholas Kirkwood et al have finally caught up with me. Would I wear them personally? Probably not. But I don't hate them with a passion as I once might have. I think in the right circumstance they might be rather fun.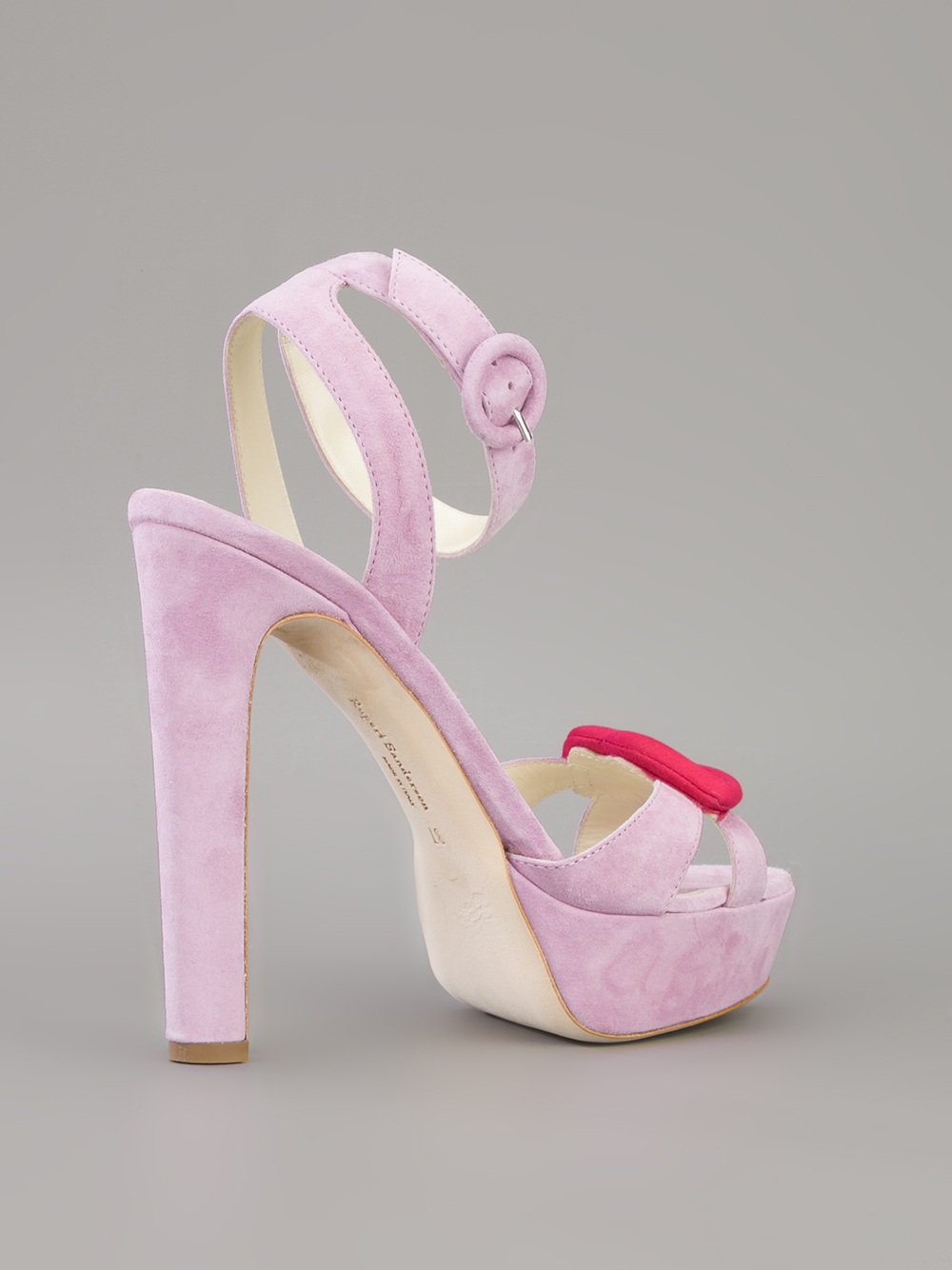 BUY RUPERT SANDERSON LIP SANDALS FROM FARFETCH