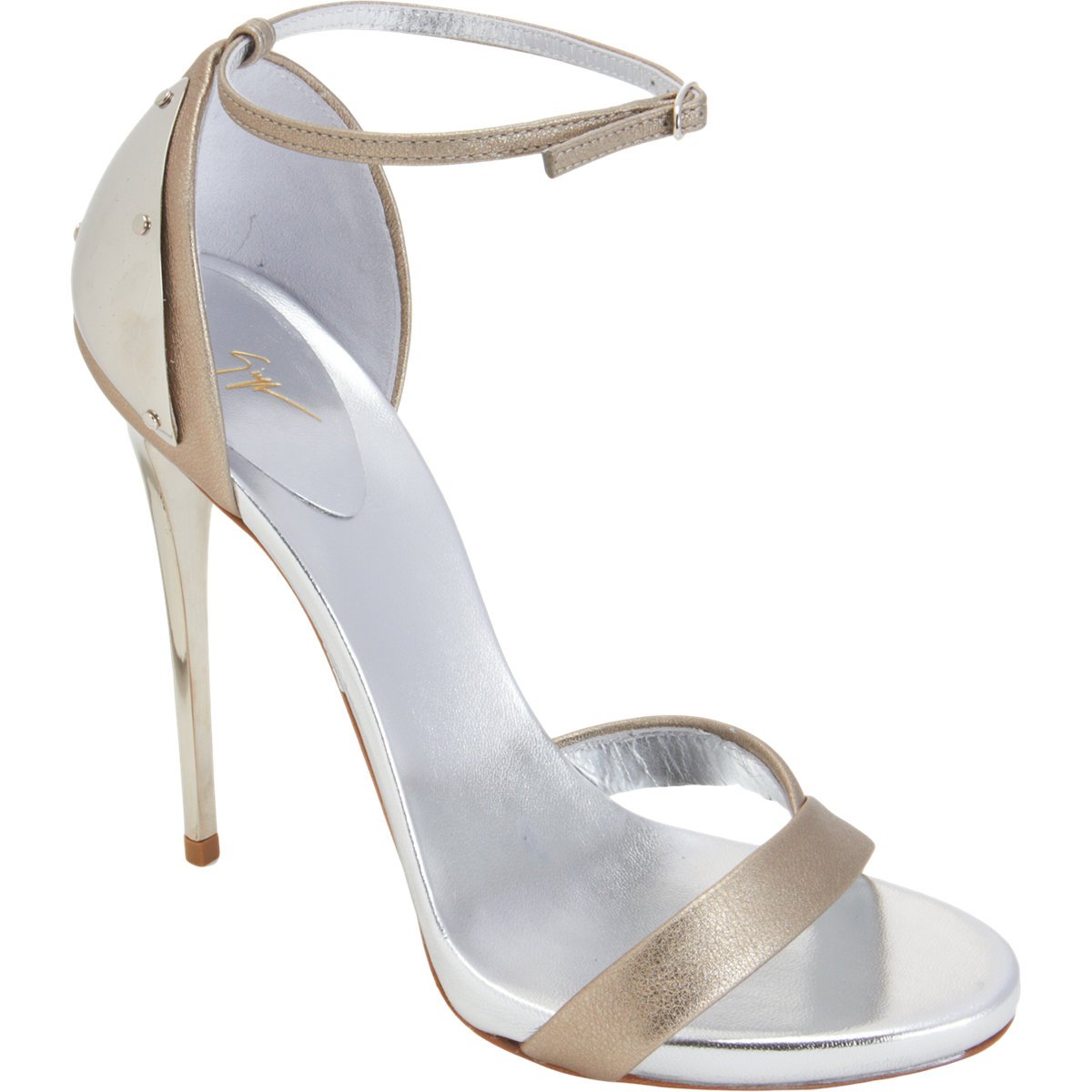 Yes it's taken me until the 2nd day of regular posting, but you knew it wouldn't be long before Giuseppe Zanotti popped up on Shoeniverse in 2013.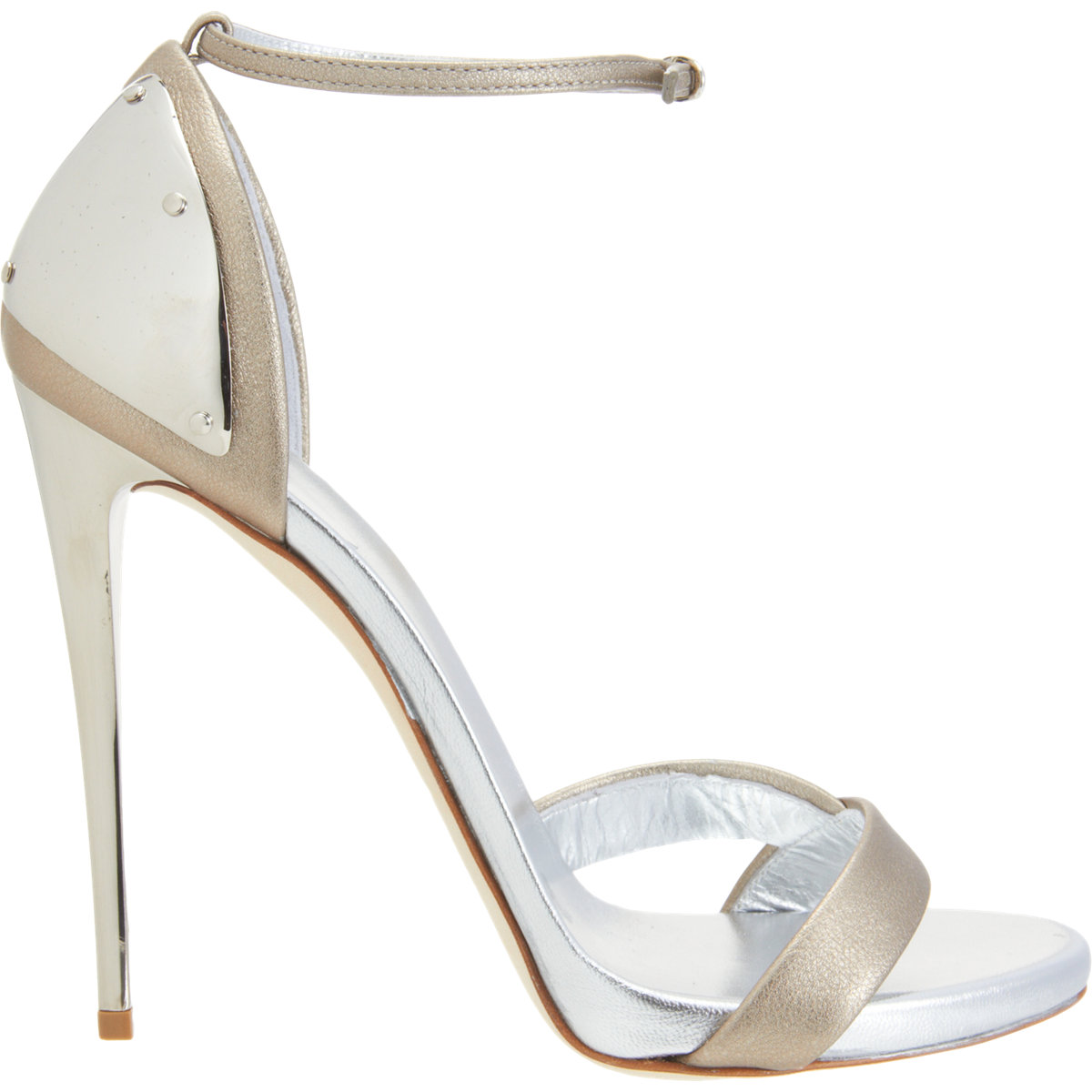 They are gorgeous, minimal front and very subtle for a GZ style, but really these heels are all about the heel plates. Let's take a look...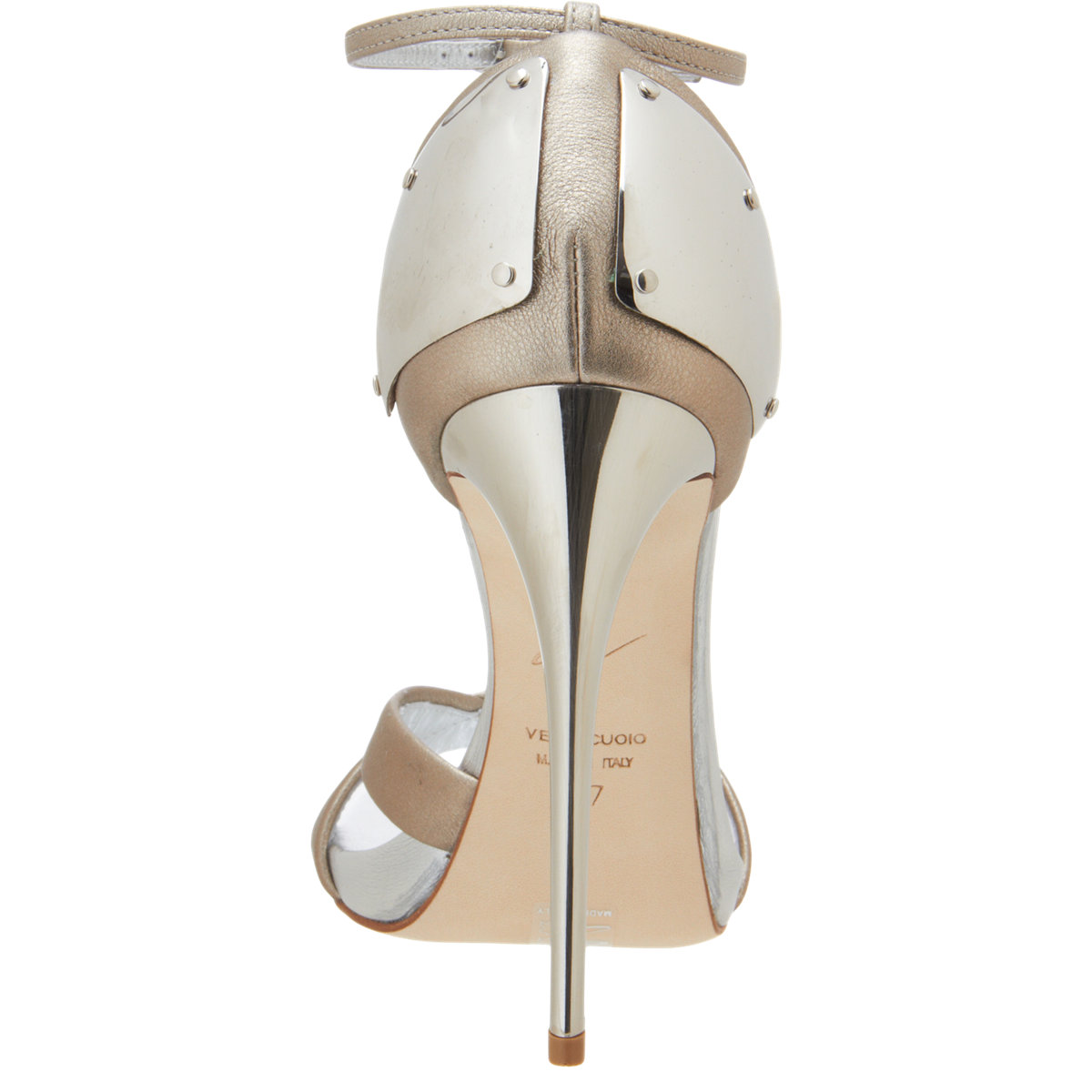 Not only do we have an amazing super slim metallic stiletto (and so shiny too!) but the split heel plates which are riveted on to the heel of the shoe just look amazing. You know what it immediately makes me think of? It made me think of the George Michael 'Too Sexy' video (featuring a young Tyra Banks no less, and Linda Evangelista) plus a gorgeous robot costume courtesy of Thierry Mugler (who also directed the video).
These shoes would have looked fierce as hell with that outfit! So for anyone who thought that Lady Gaga 'invented' the robot chick look in Paparazzi then please see below (oh and a cameo by Julie Newmar!).
Anyway, back to the shoes!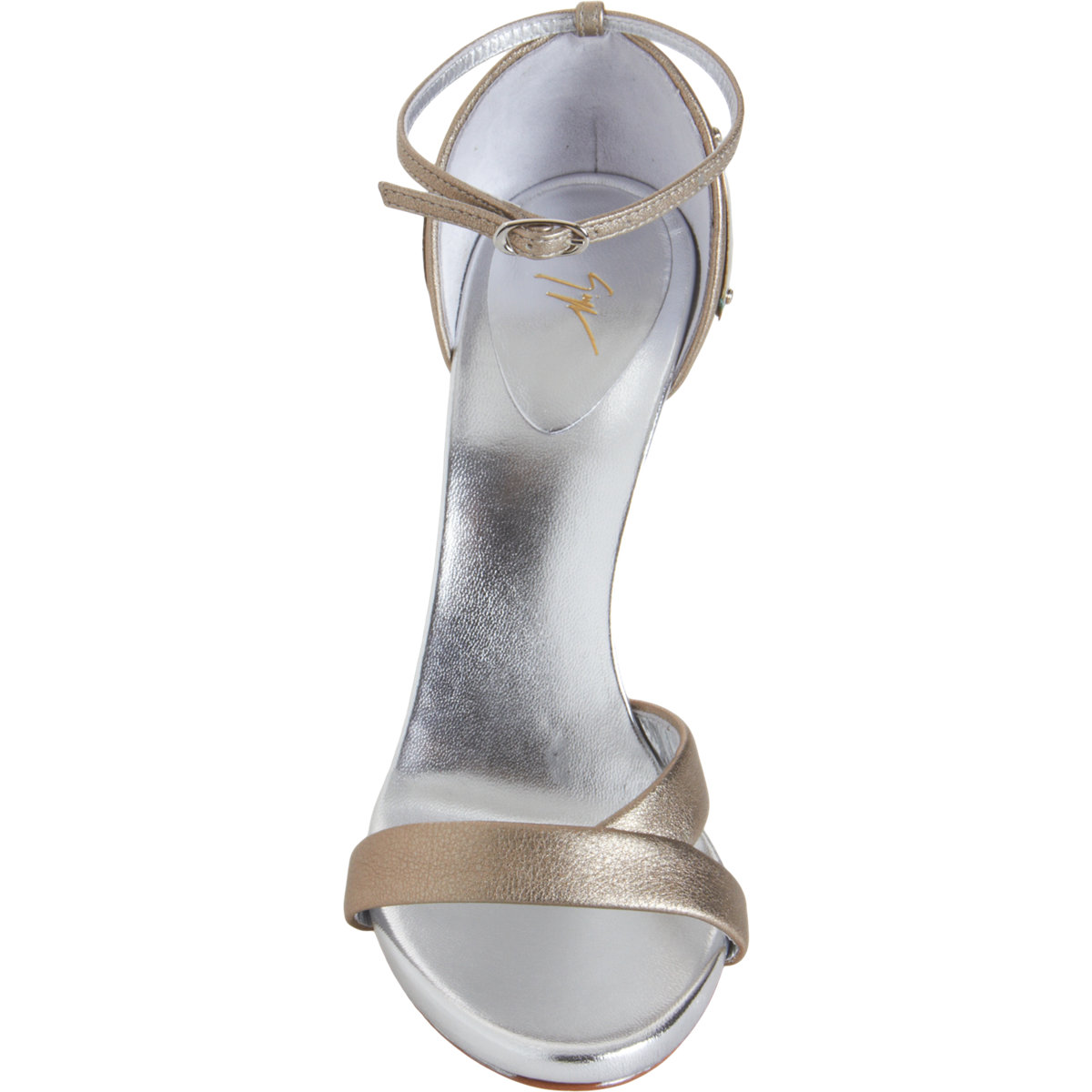 These are beautiful and simple. and would surely appeal even to those ladies who are not usually a fan of Giuseppe Zanotti.
BUY THEM NOW AT BARNEYS NEW YORK