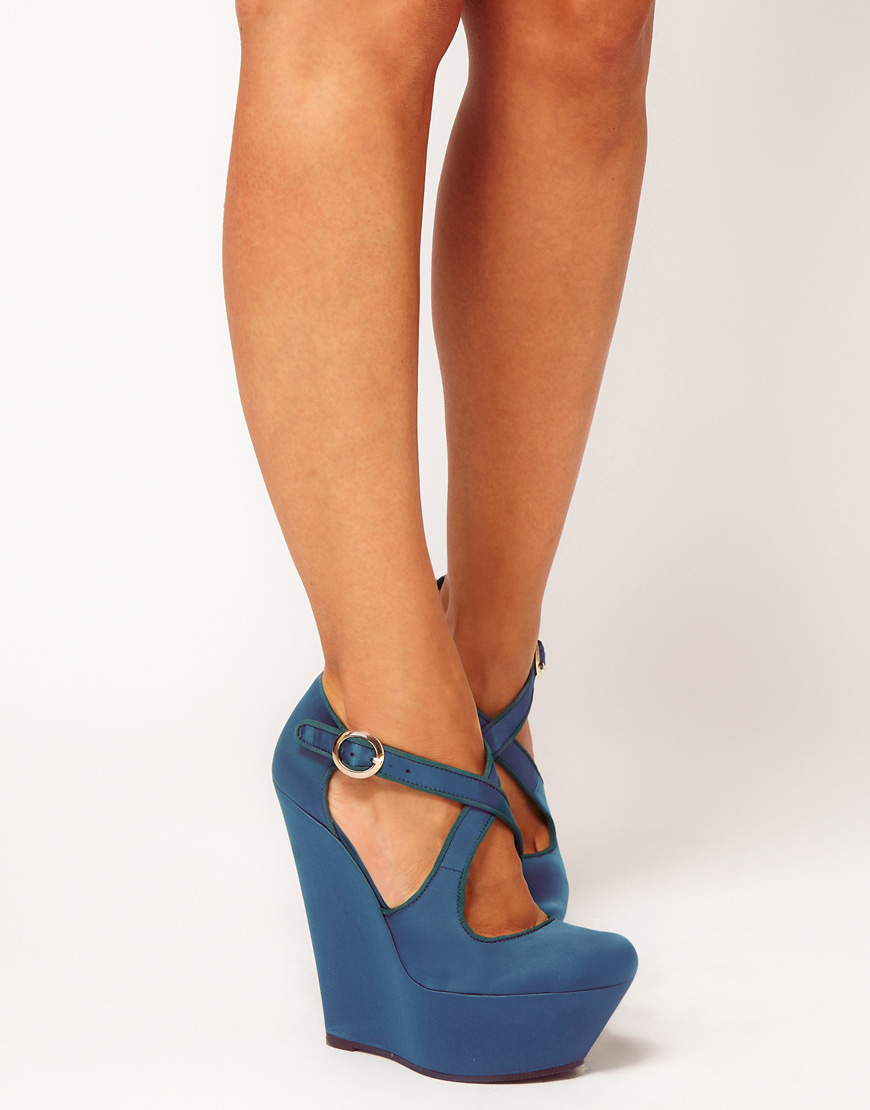 Now, it's unusual for me to start a post with a 'when worn' shot of shoes, as generally speaking I like to show a close up of the different views and features. However some styles demand that the 'on the foot' picture takes precedence, and such is the case with Patience by ASOS.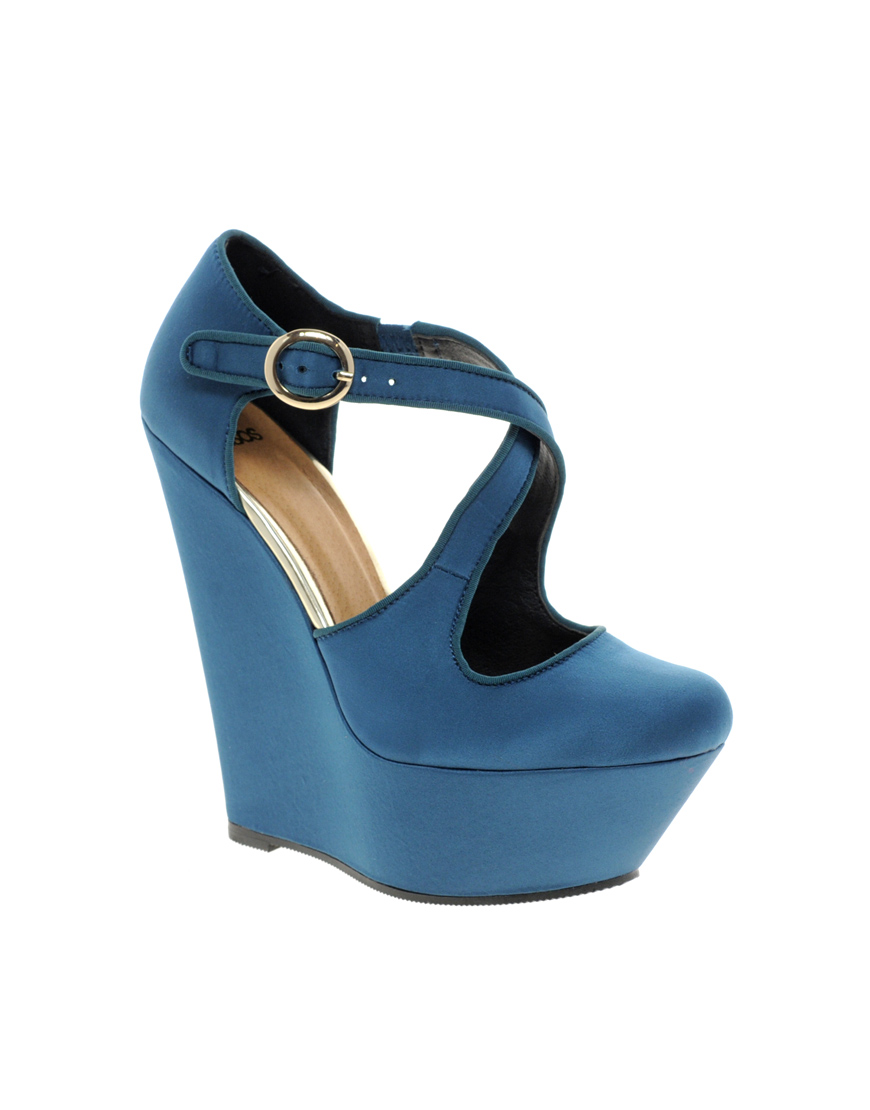 There are so many things to love about these shoes though. I am very taken with the wedgewood / airforce blue upper. I'm not sure that I have ever had a pair of shoes or boots in this shade, but much like mid coloured denim, these could work with so many things. They are extremely versatile and due to the high platform should also prove fairly wearable.
A steal at just £31, click through to make them yours but make it fast!
BUY THEM NOW AT ASOS