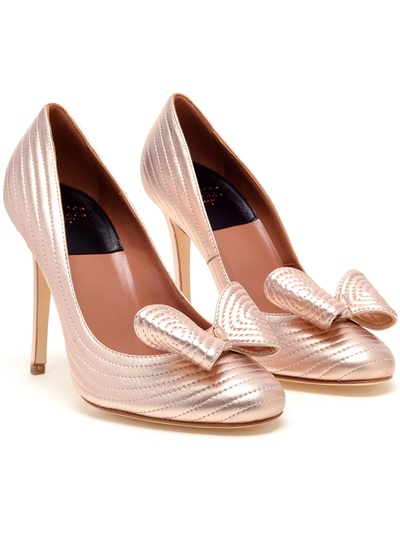 These are just so girlie and sugary sweet that they fully deserved a mention if just to brighten up your Wednesday morning. I love the sheen of the upper and the exaggerated bow. So amazing.
They are nothing short of just 'ridiculously pretty'.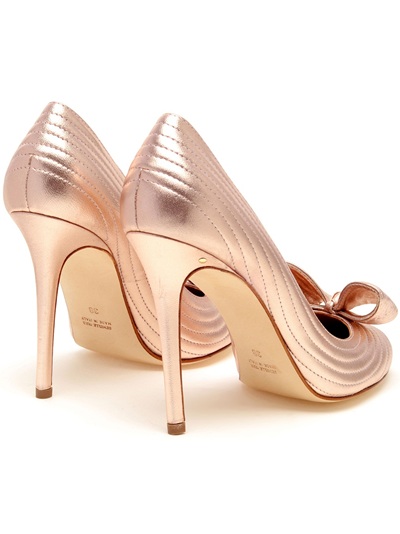 They would also serve as a special nude shoe as well - and are certainly much more fun with a suit that a plain pair of pumps.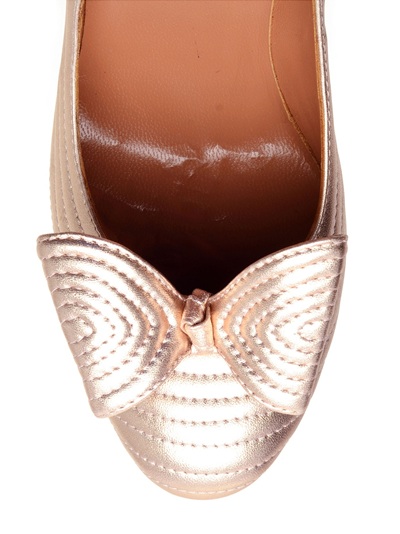 You will find them on sale too - what are you waiting for?
BUY LAURENCE DACADE RIBBED LEATHER PUMPS