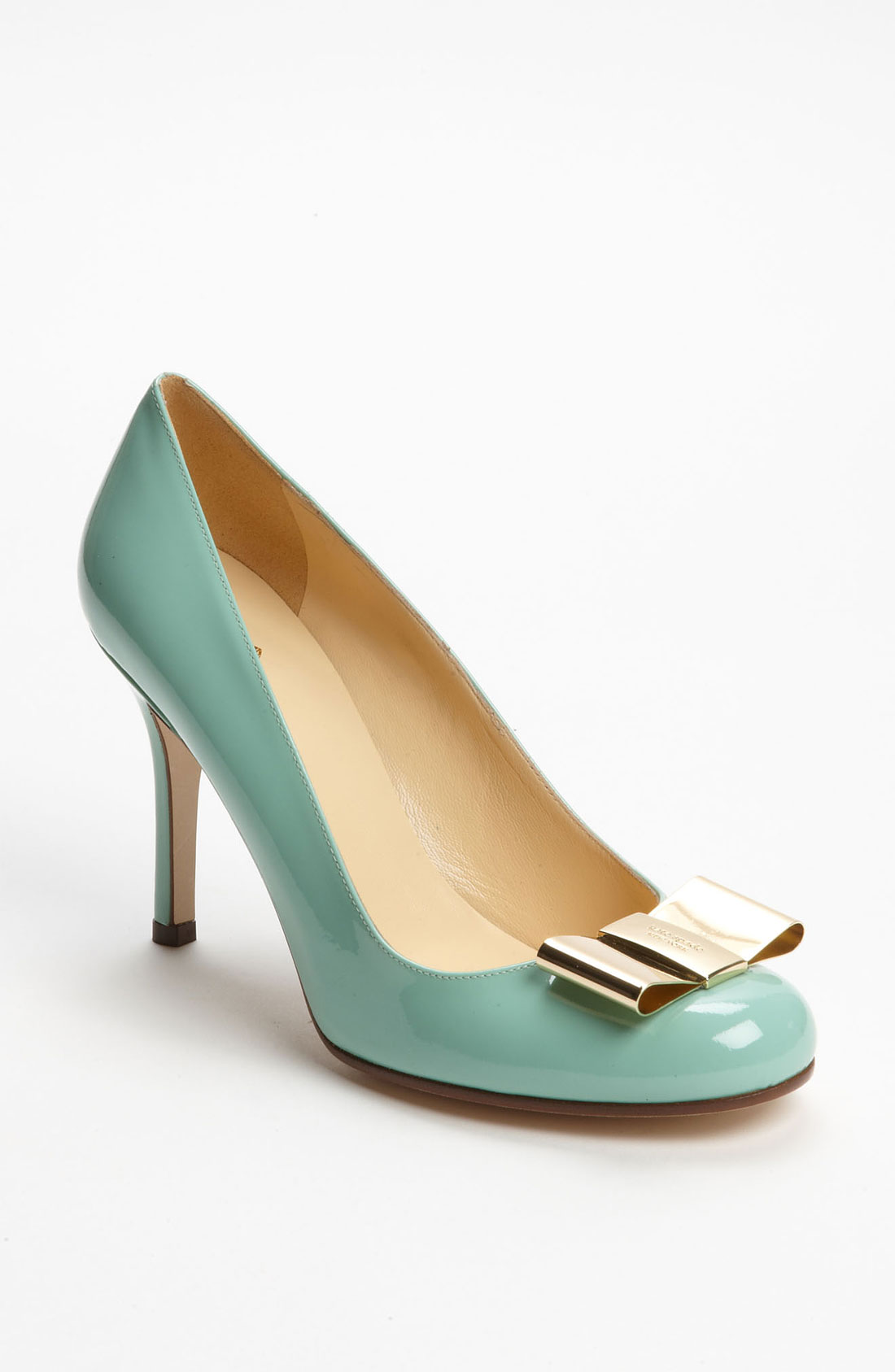 I spotted these over at Nordstrom, and not only due to the design and the gorgeous little metallic bow, but also the array of pretty colours, knew they had to be featured on Shoeniverse.
The pretty green above is called Seafoam. They also come in a gorgeous off white called porcelain:
The porcelain would make a beautiful bridal shoe. They also come in a sweet candy pale pink:
Lastly, if somehow none of the pastel tones rock your world, then they are also available in black:
A little something for everyone then! They fit true to size and retail at just over £214.
BUY THEM NOW AT NORDSTROM