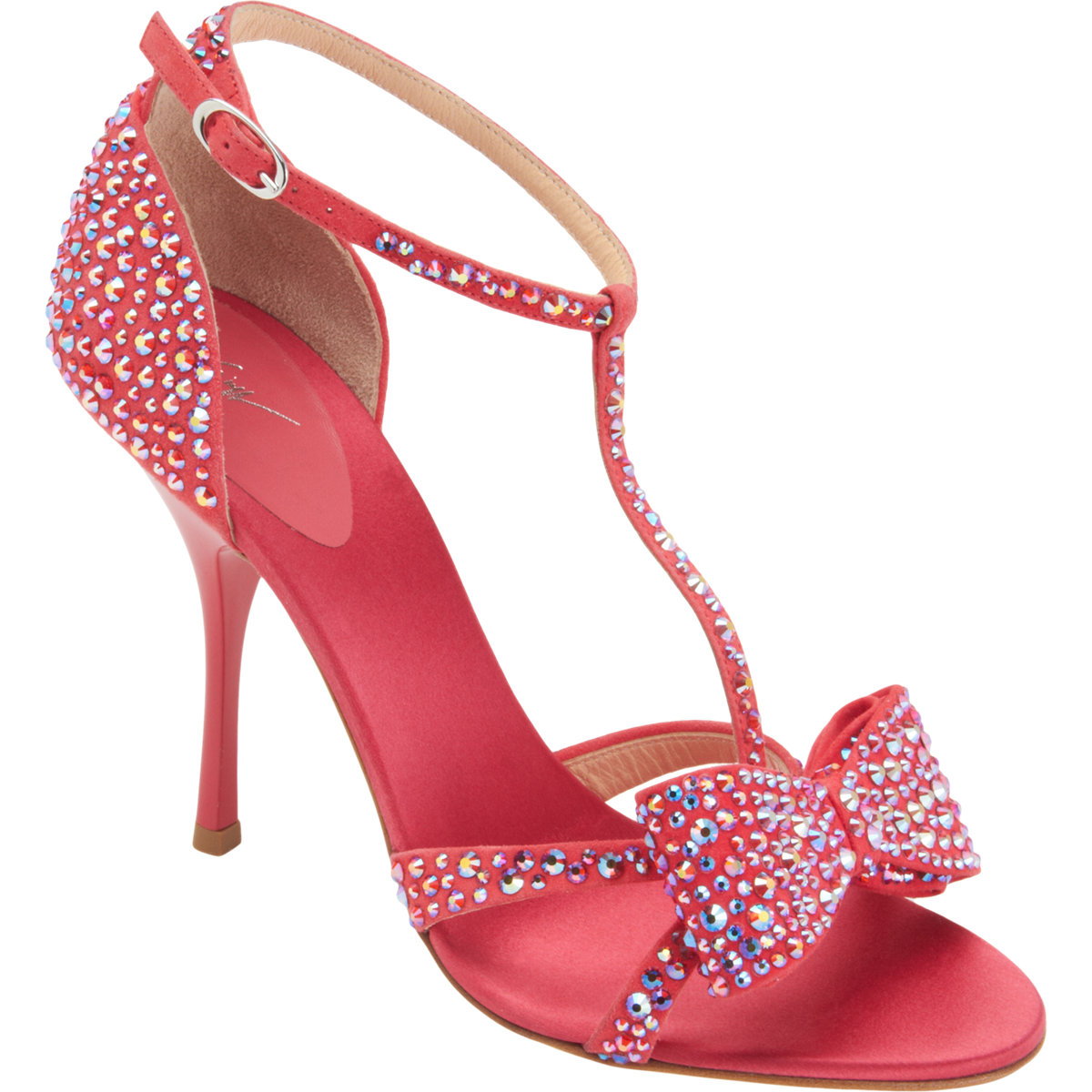 Morning my little shoe lovers and welcome to the first full 'proper' week of posts on Shoeniverse for 2013 - have you
entered the competition
yet? Remember you must create and email me your design by the 12th to have it ready for when voting opens on Facebook! I will post a reminder every day too or else see the
competition page
for full details.
What better way to kick off a dull and cold Monday morning than with some bright pink beauty from perennial favourite Giuseppe Zanotti.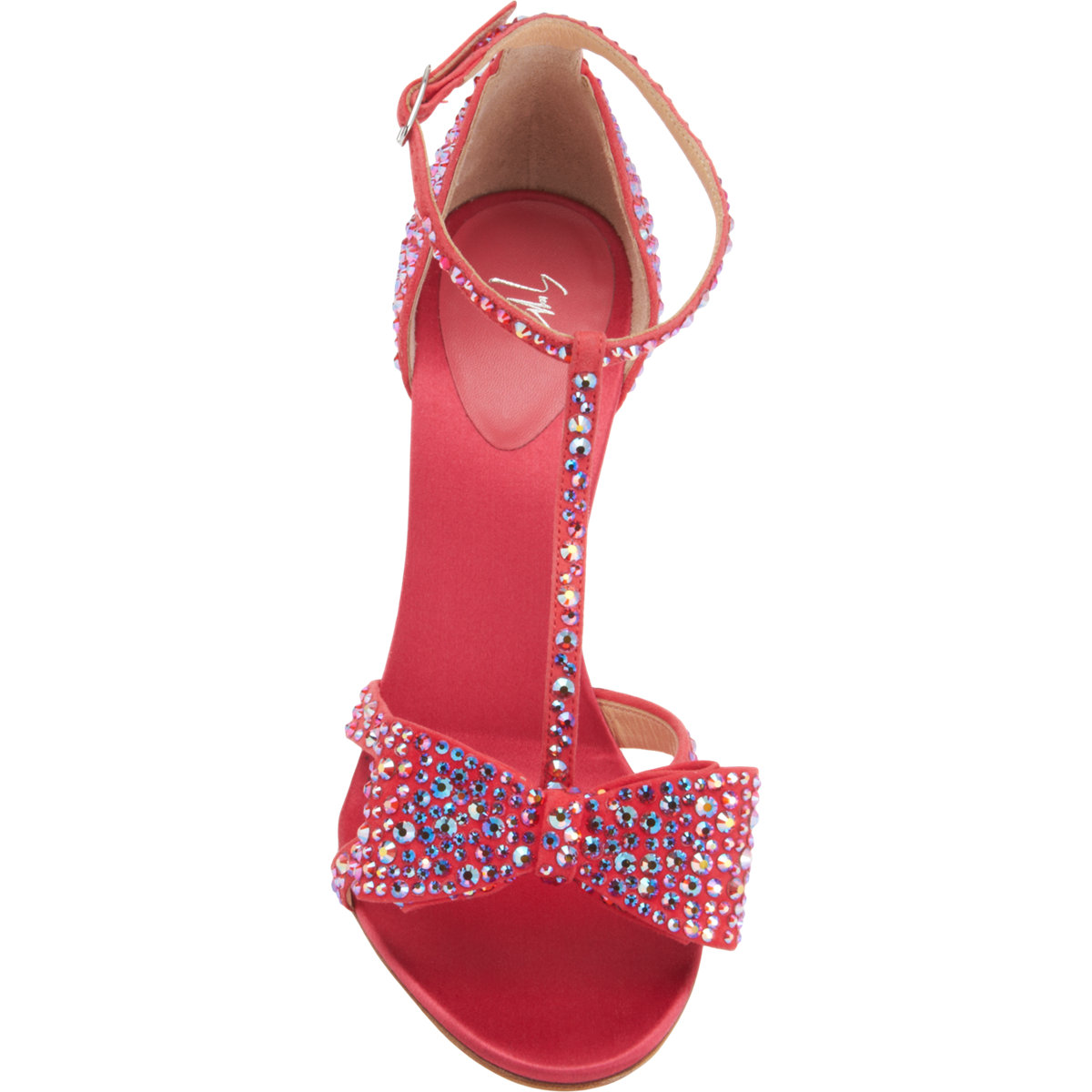 I love the mixture of crystals on these, and also as he is known for his super sky high sculpted wedges, it's always good to see a more wearable design too without even the merest hint of a platform sole.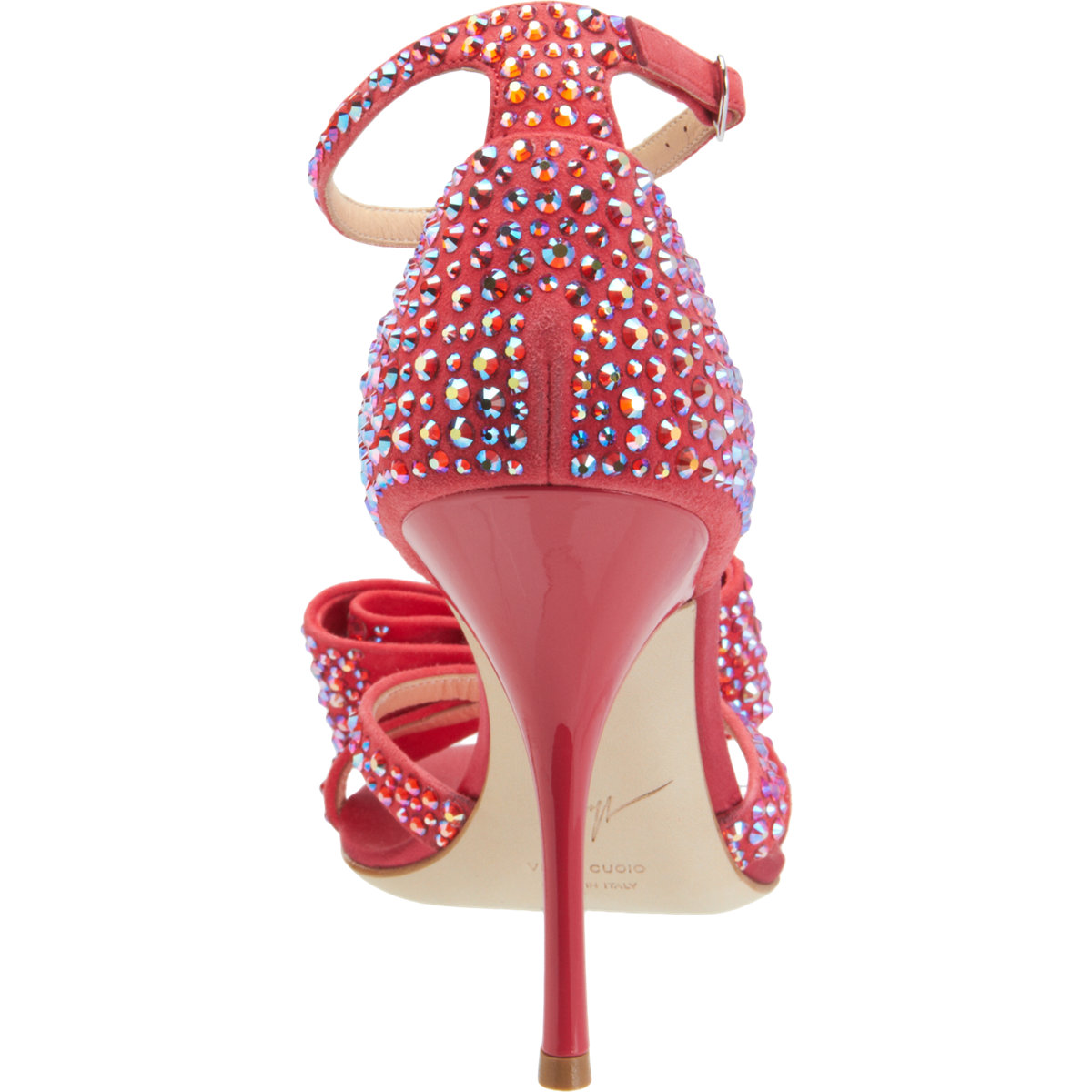 Finished off perfectly with a glossy dainty heel too - bows, glitz and glamour - and pink too!!!
BUY THEM AT BARNEYS NEW YORK