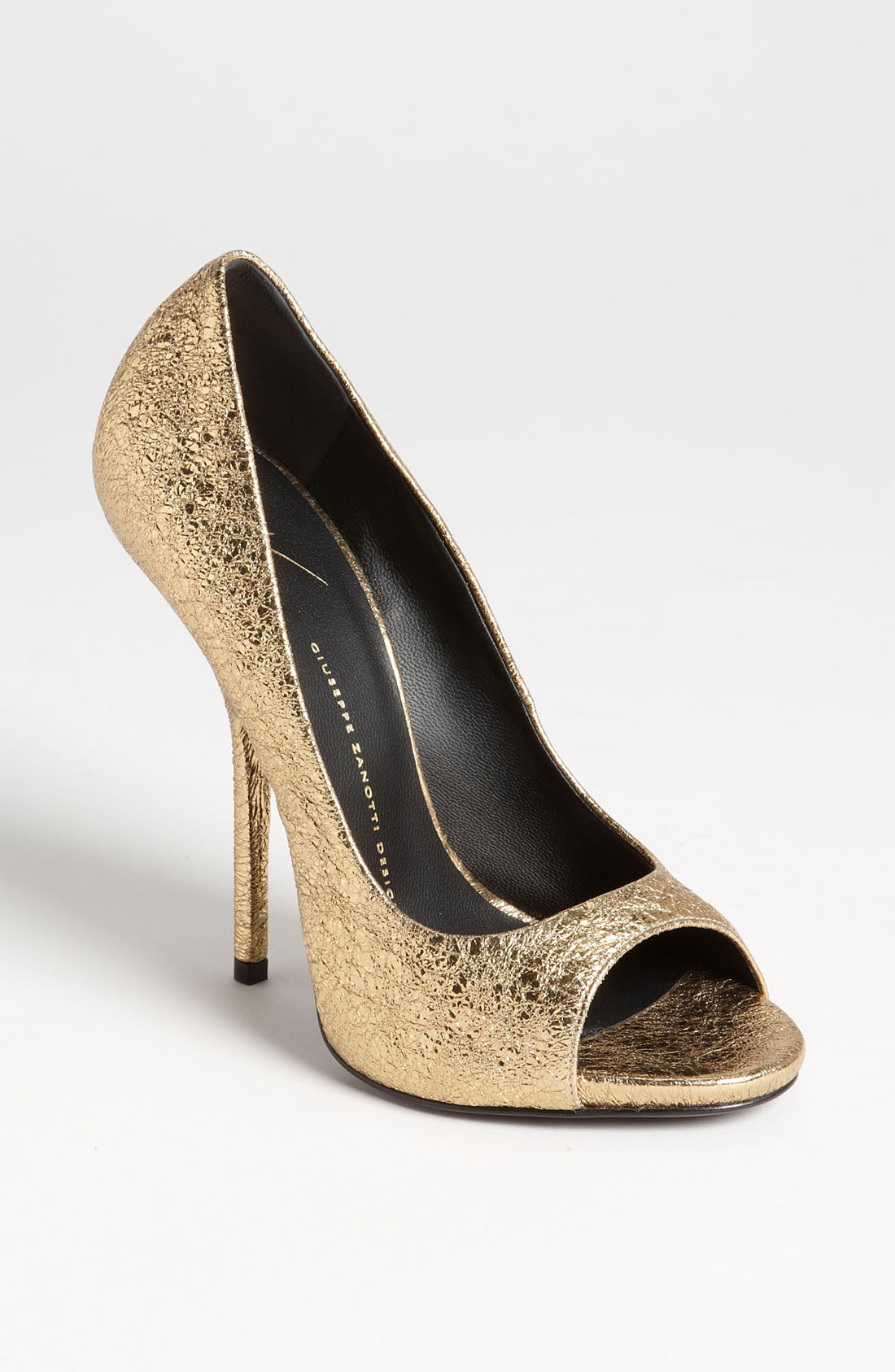 These gorgeous sparkling golden heels are available to pre order at Nordstrom, and it's really refreshing to see GZ make a shoe to very simple. As with all of his designs they have curves in all the right places, but the lack of fussy details and platform really does make these much more of a timeless classic. I very much approve. Can we also have them in a vampish red suede please? And black patent?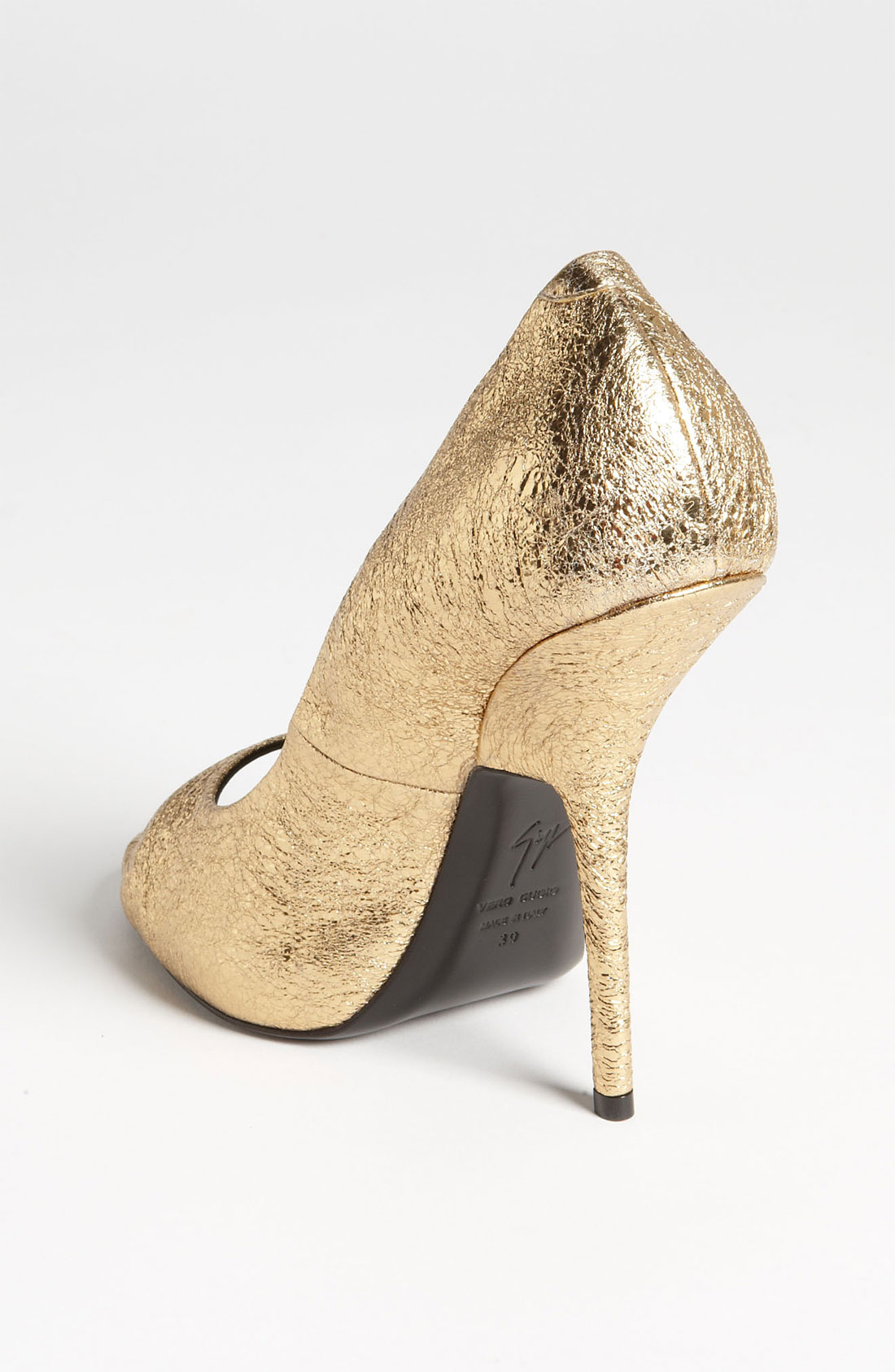 These heels are all about the back view and curved heel. They look almost retro and vintage and are begging to be worn with a wiggle dress or a sheer blouse and pancil skirt. The finish isn't one that I would normally go for as I usually prefer my high shine/liquid metallics, but in this style it works really well.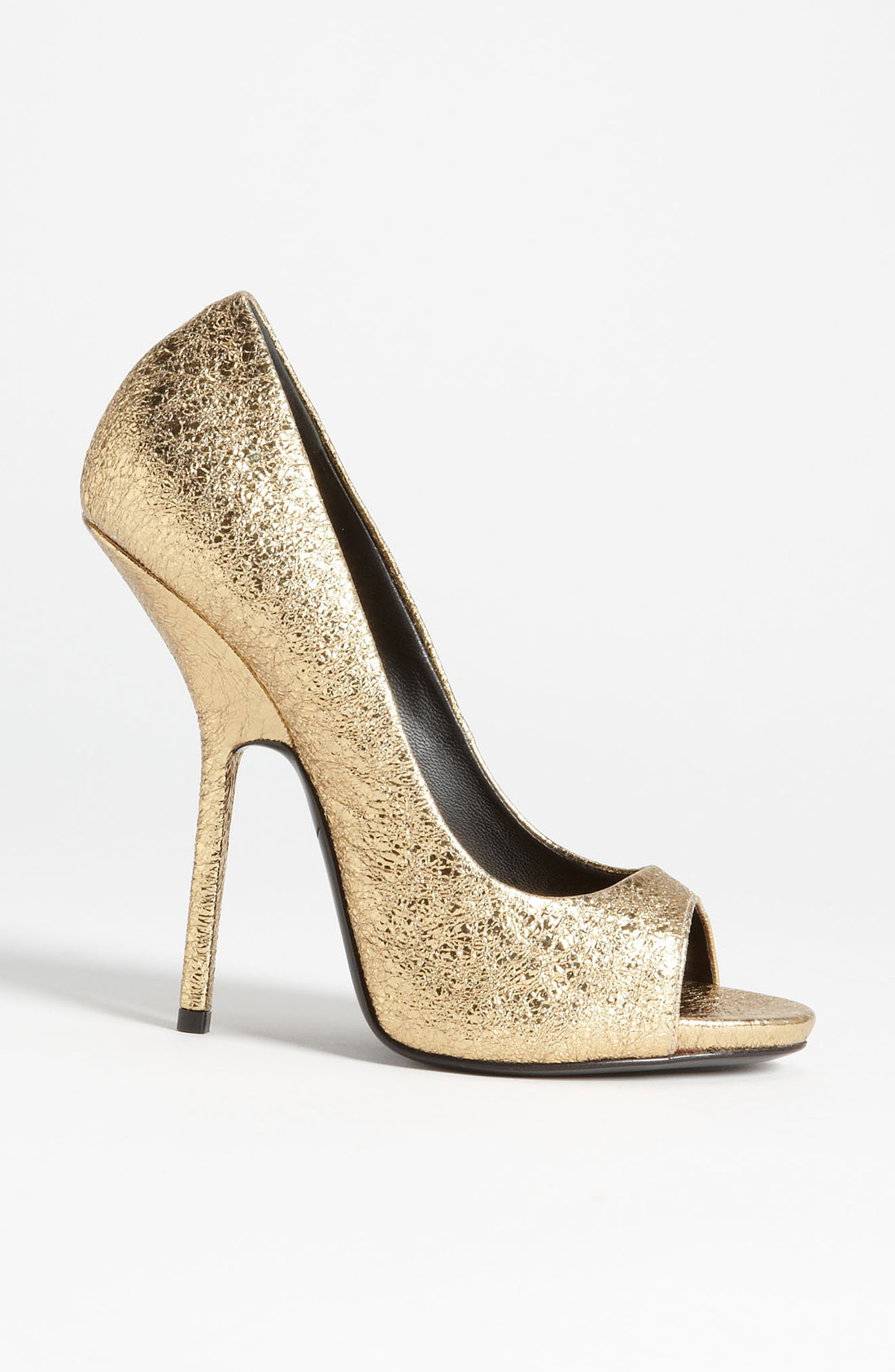 It would be churlish of me to try to pick fault with such a stunning shoe! I am sure that we will see this is many finishes too - they might just end up being this year's Sharon!
PRE ORDER GIUSEPPE ZANOTTI PEEP TOE PUMPS