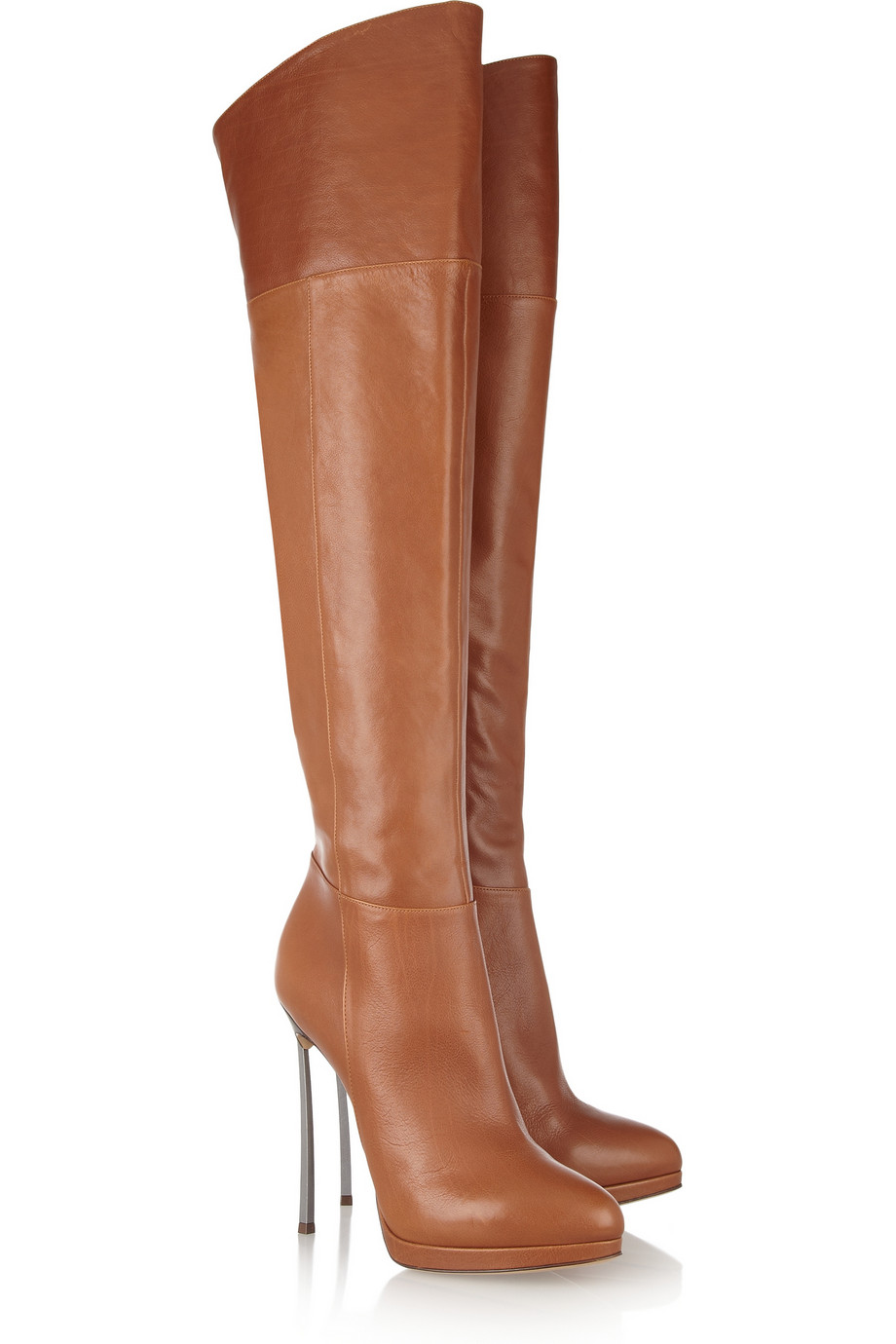 These stunning blade heeled wonder boots from Casadei have somehow made it into sale at The Outnet. The reduction makes them less than half price too - down from almost £1200 to under £500.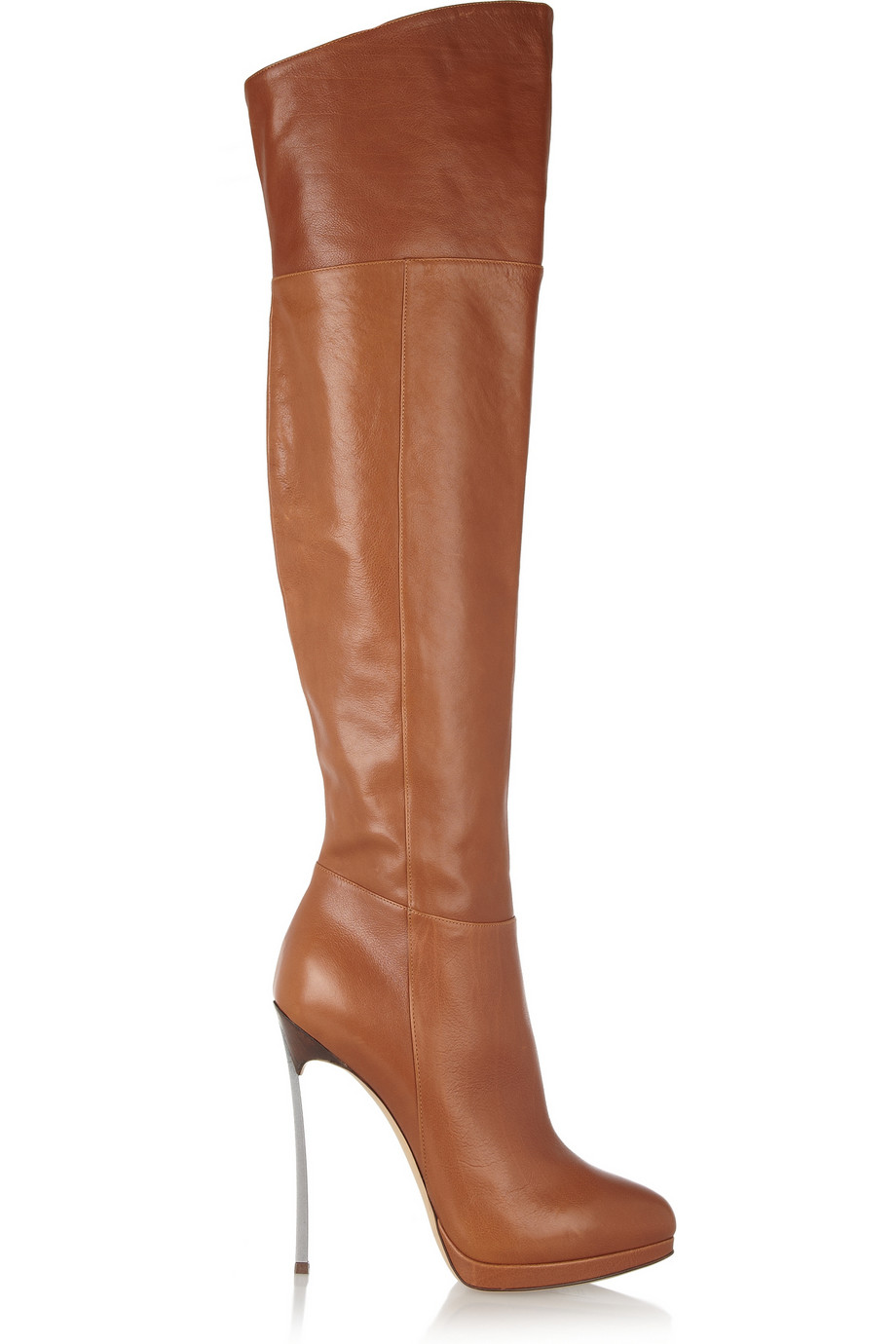 As far as heeled over the knee boots go, they are right up there with the very best that I have ever seen. Of course, I do have a weakness for tan boots as well which helps, and these are a rich buttery colour that would work well with almost everything.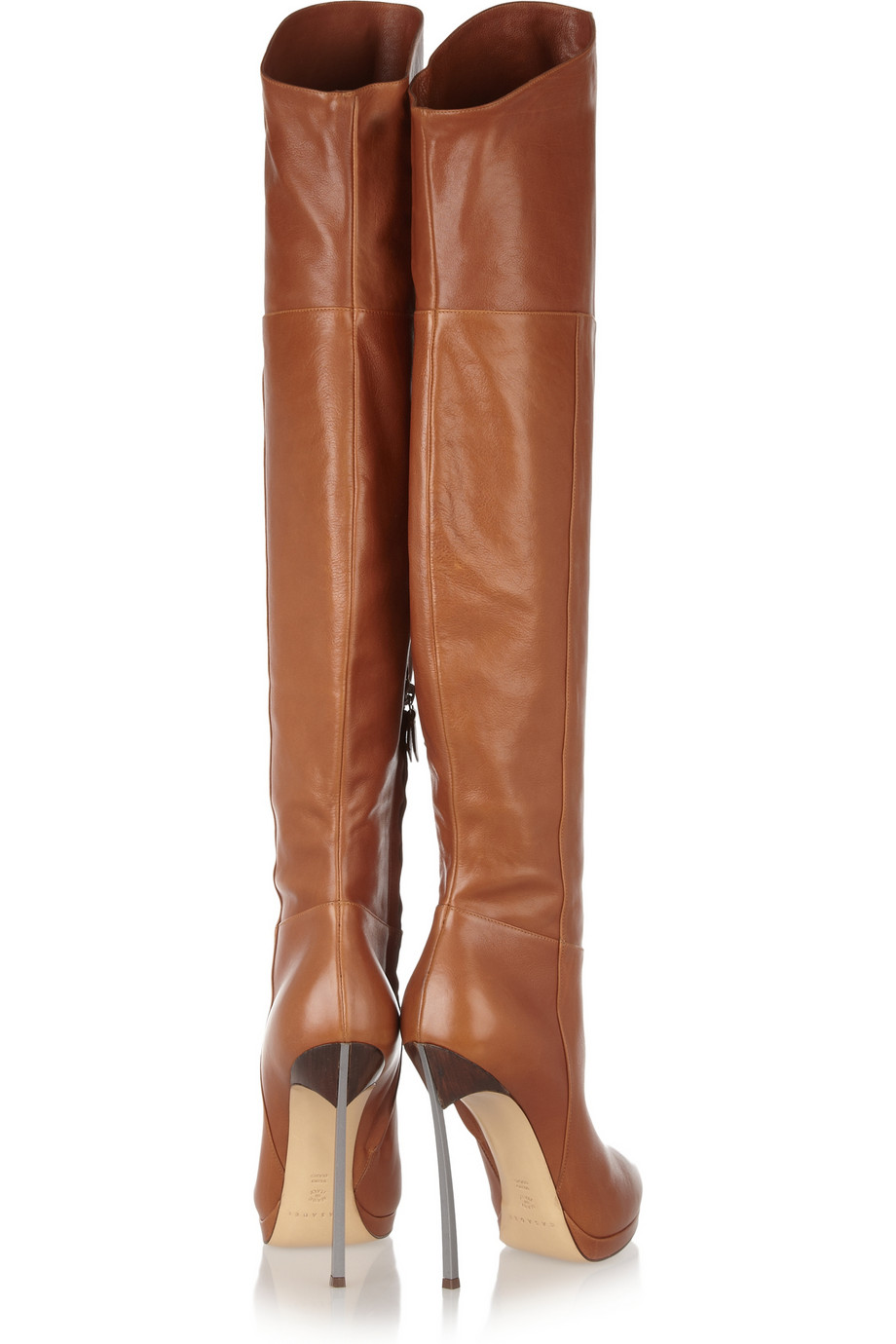 The back view of the heels is the last finishing touch, with the wood inlay contrasting beautifully against the metal blade. If you are in the market for a really different yet classic pair of over-knee boots and have the cash then make them yours now before they disappear!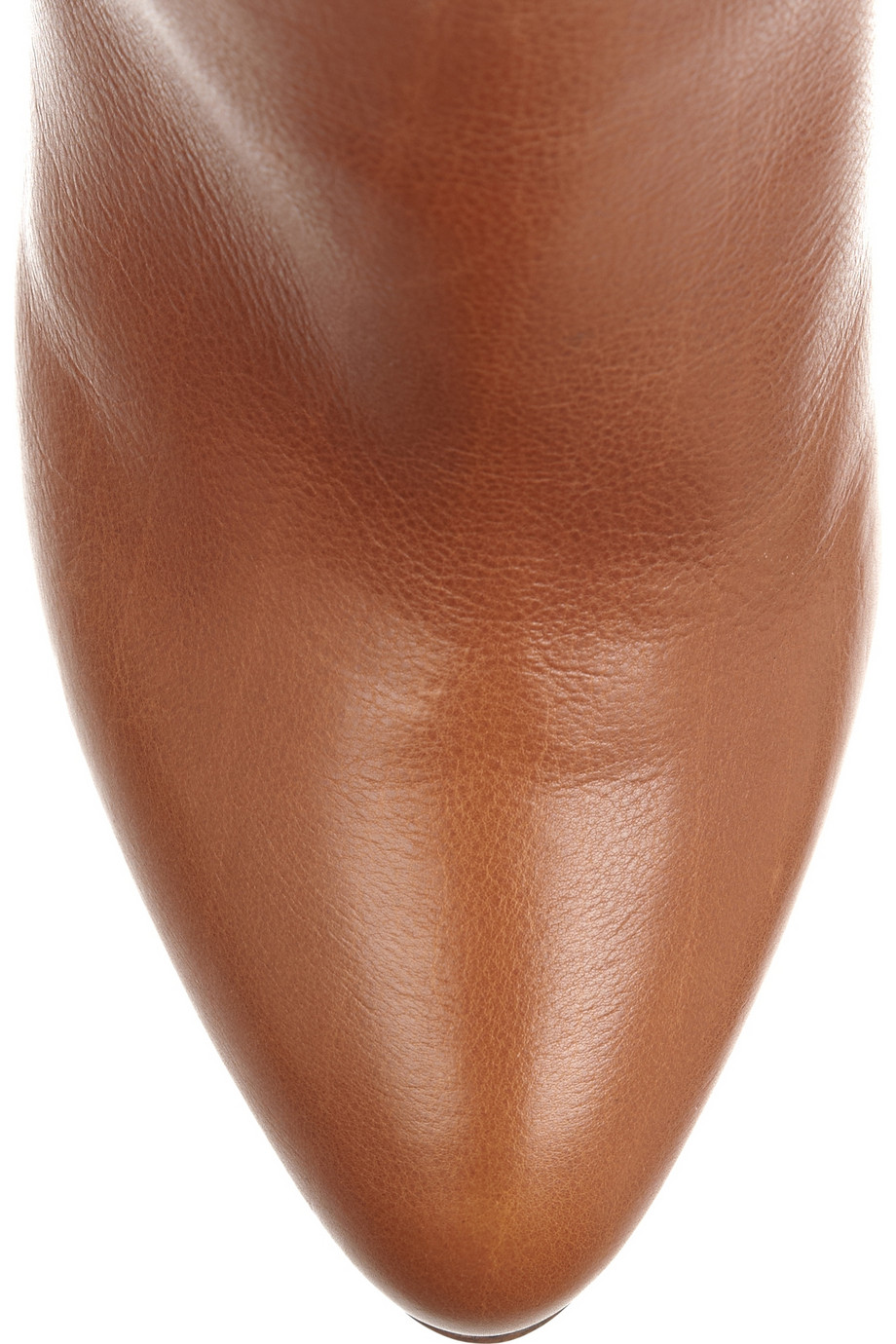 CASADEI Tan Leather Thigh Boots - BUY THEM