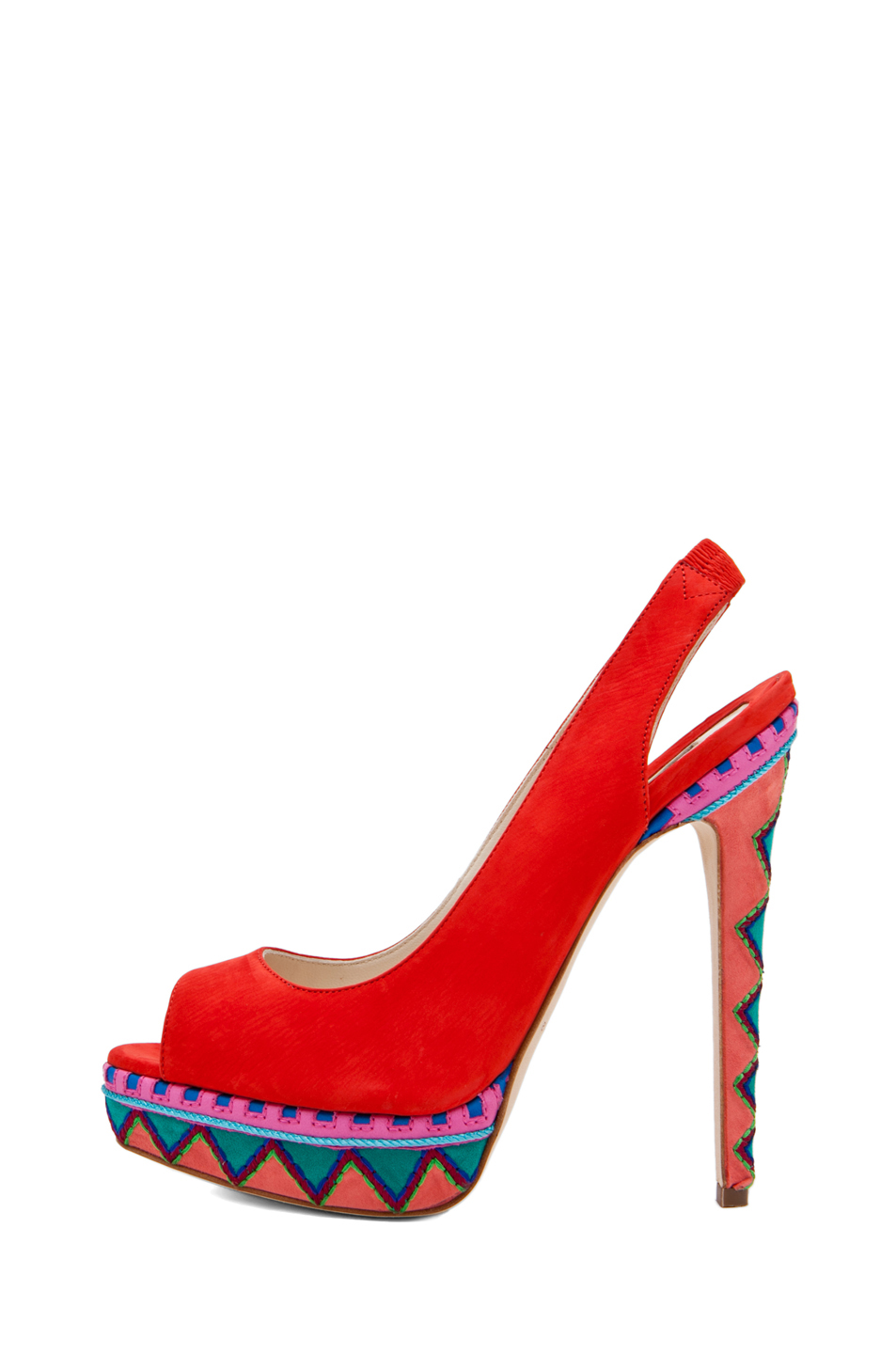 Sometimes I see a pair of shoes and determine straight away that I simply must feature them on Shoeniverse. Some shoes are growers and after a few weeks I realise how much I like them and write about them. There is however also a third category. The 'I am not quite sure still but they have sort of worn me down into submission' shoes. These bright slingbacks from Brian Atwood fit into this third category, not because they are bad at all - just because whilst I do kind of like them, I normally like to feature shoes that I absolutely definitely would be willing to wear. I am still somewhat undecided about these heels. I love the shape and the bright red upper (huge plus points) but how I wish they sported a metallic or patent heel and platform. Or that the Aztec styled printing featured maybe some yellow or more bright green? There is something about them that is just not quite right for me.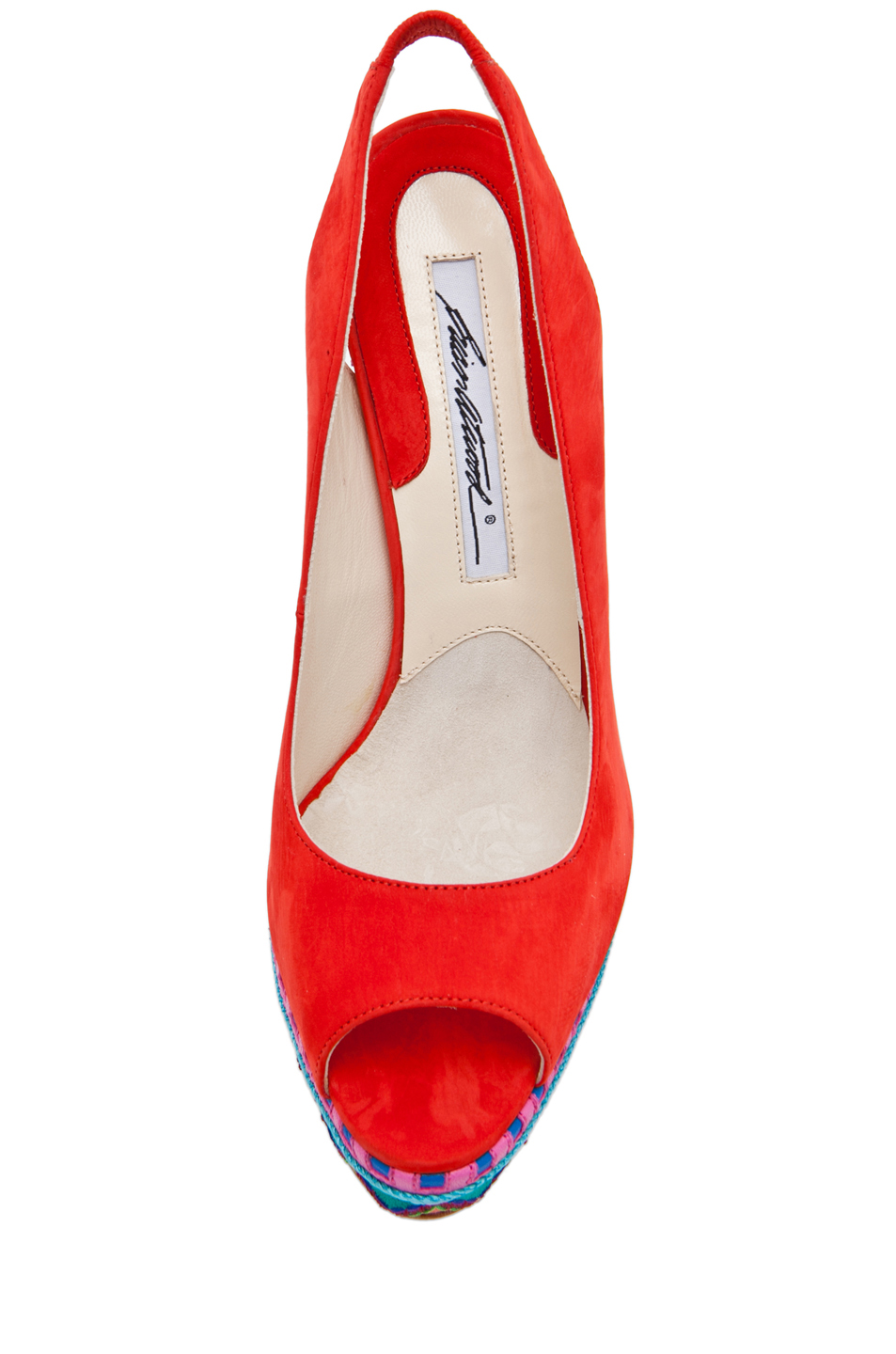 Might I wear them on holiday? Yep, I think I might. The bright colours are gorgeous, and I would think they would work well as a summer shoe, I just prefer this view so much more and would dearly love it had they come with a patent or metallic heel and platform in maybe fuchsia or orange. They would have been stupendous!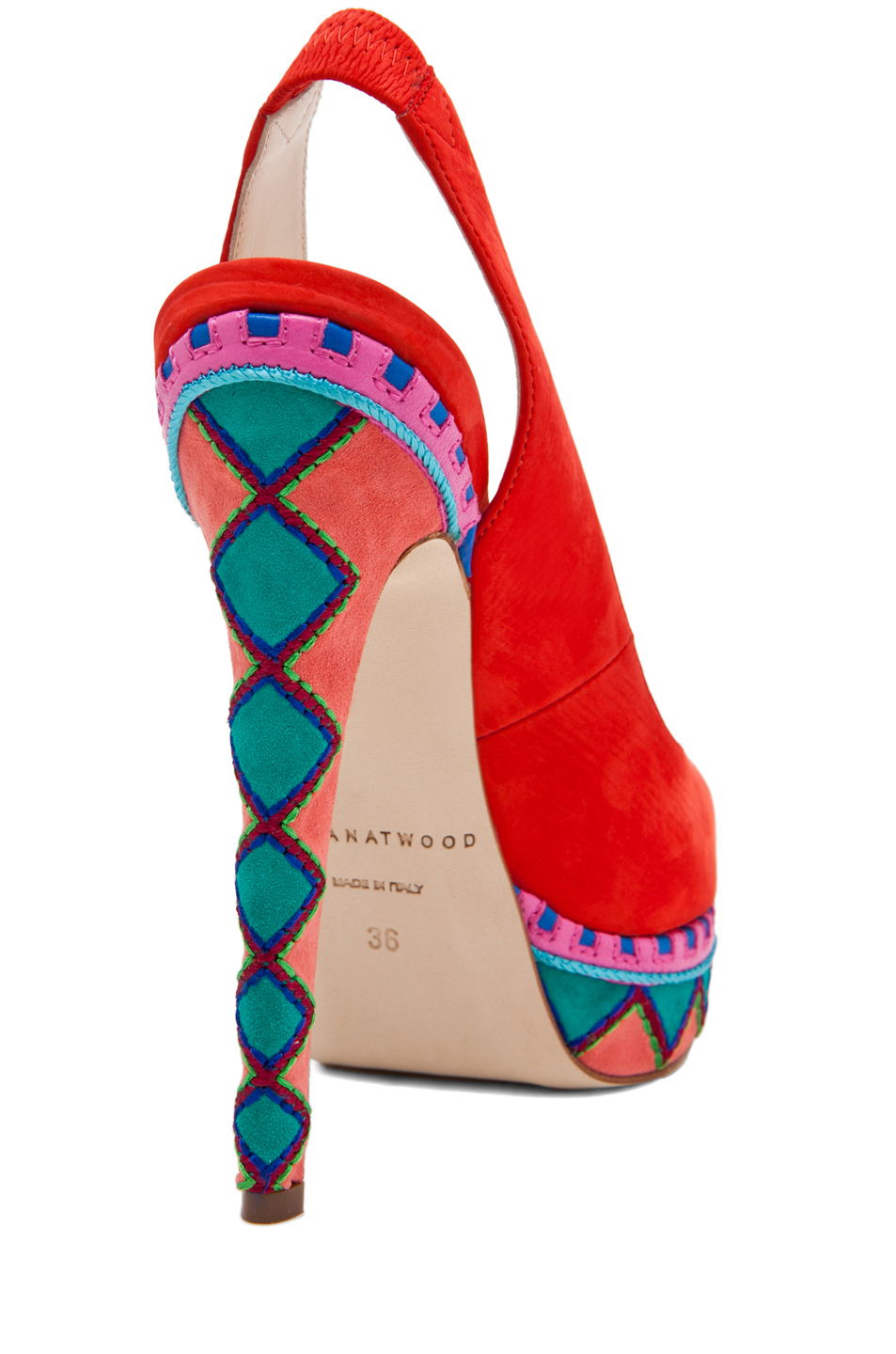 If you want to rock the Aztec trend however this summer you will find these on sale at under £250, so if you do like them then snap them up fast.
BRIAN ATWOOD Aliyza Open Toe Slingback Pump in Red - BUY THEM