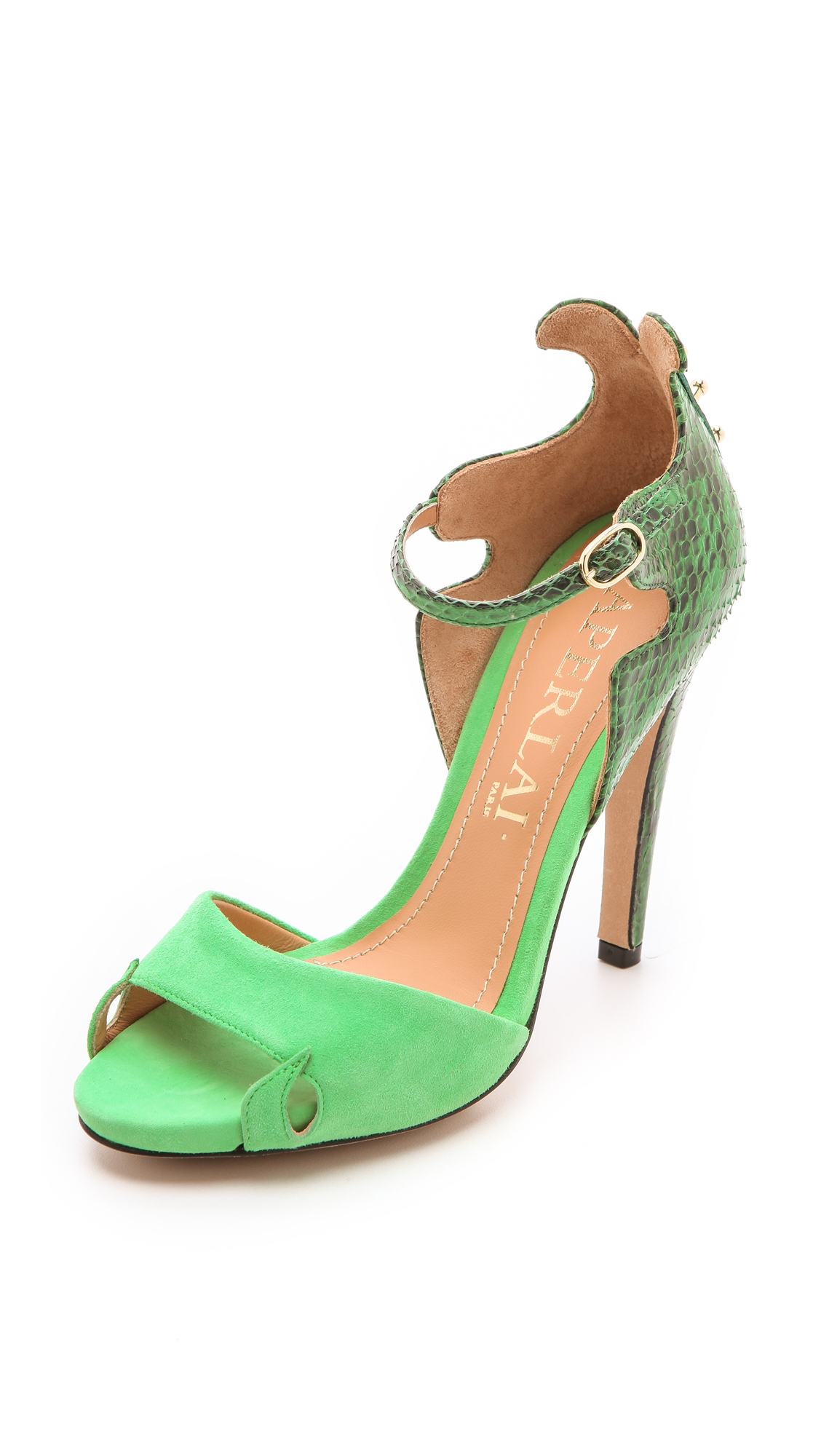 These beautiful emerald green spiked back sandals are AMAZING even if they do appear to turn your feet into tiny dragons. Behold...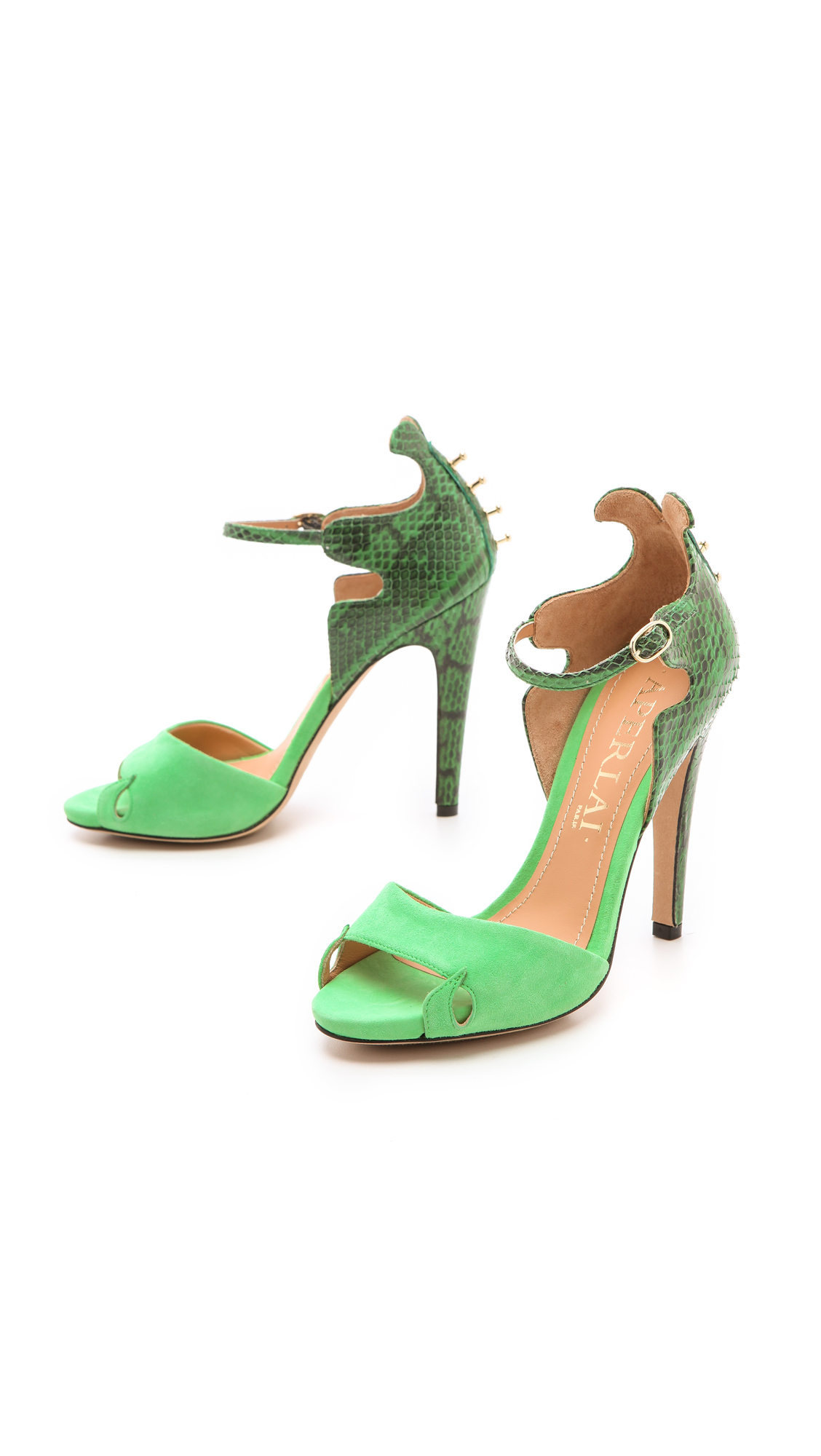 They are all kinds of incredible though (not a word I have ever used lightly) and they are just about the cutest things going. Loving even the little spikes on the back. Just beware of catching long skirt hems on them. The suede is THE colour of Summer 2013 and I love everything about them.
Still not seeing the dragon yet?
Stunning...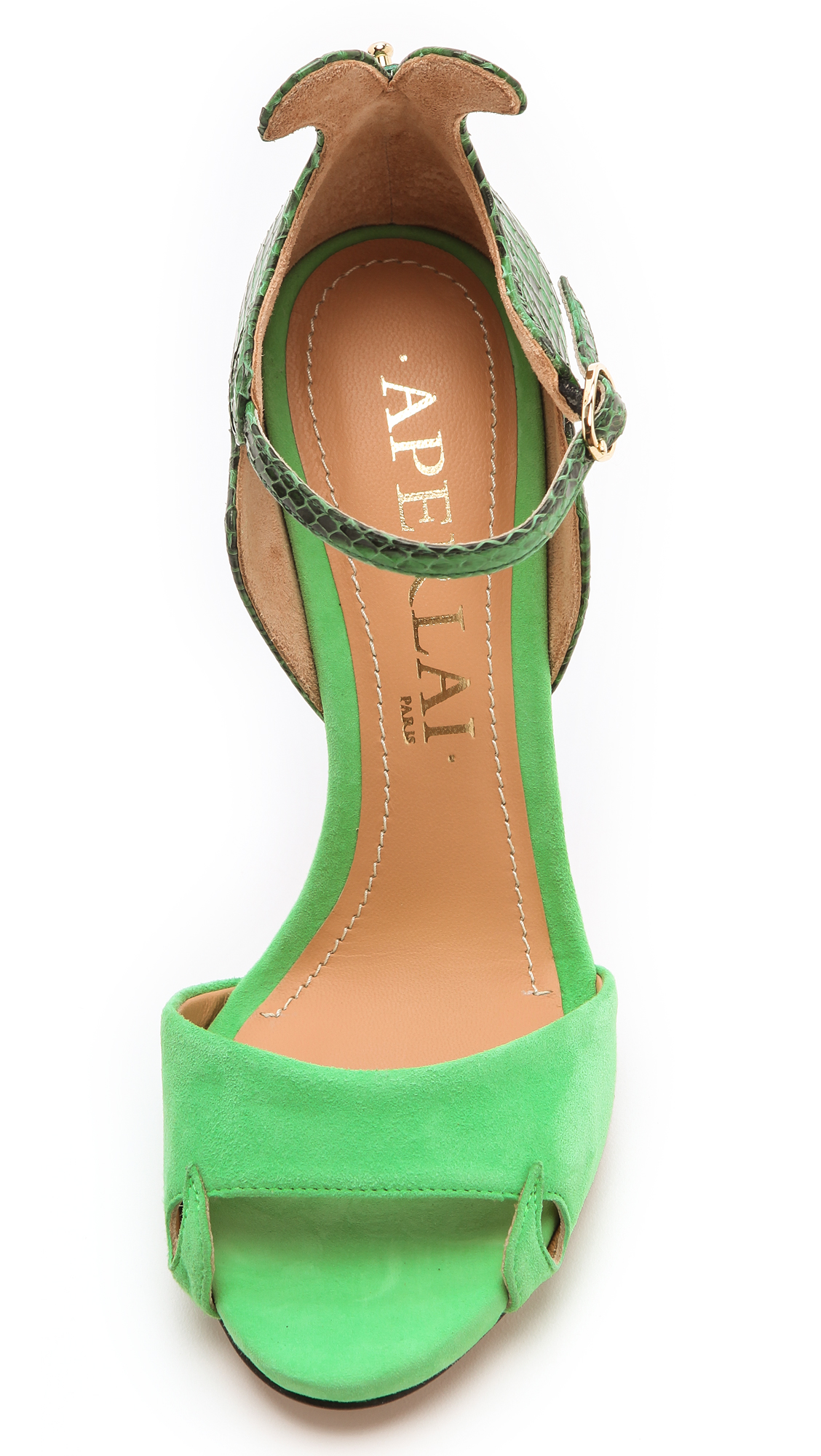 APERLAI Green Spike Back Sandals - BUY THEM