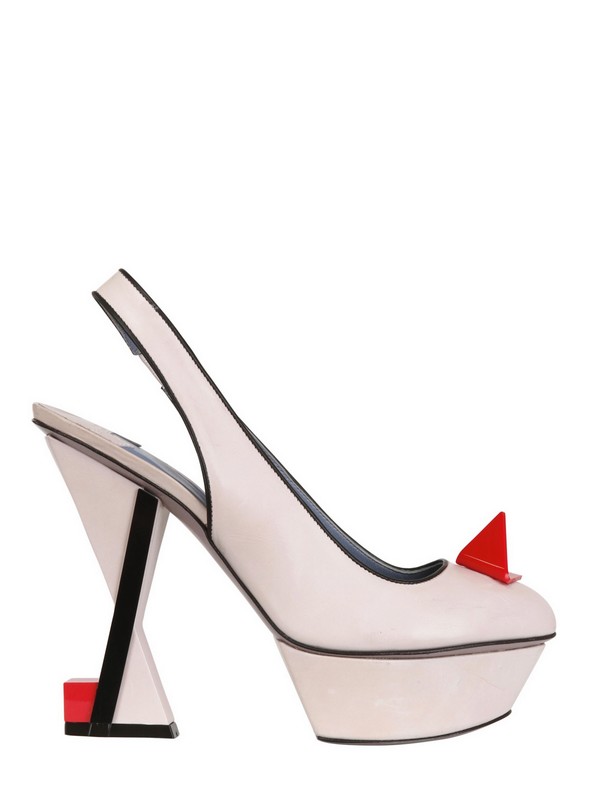 These are a bit of an oddity to me - they look a little bit more like an abstract piece of art rather than a shoe, and whilst I am not entirely convinced that I would wear them I am certainly interested in looking at them for a little bit. I mean, they are intriguing after all.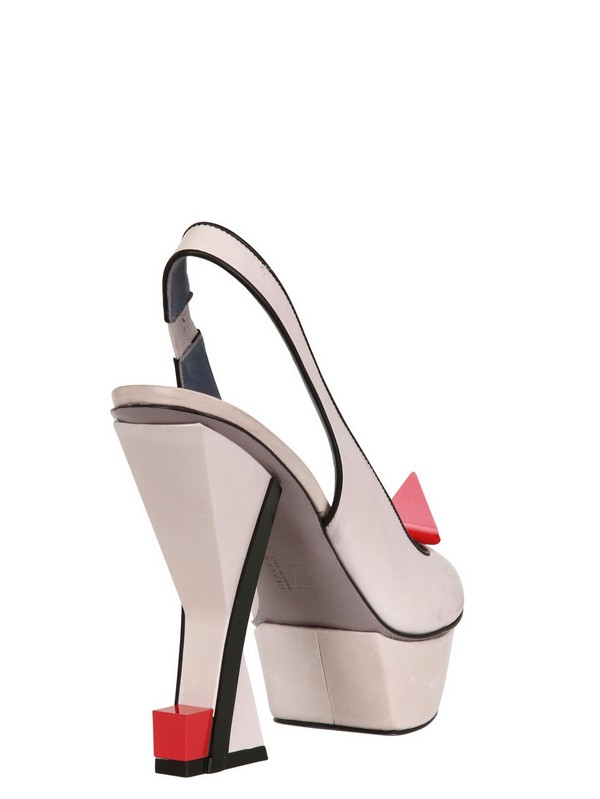 If they were an exhibit in a shoe museum somewhere, celebrating the weird and wonderful world of footwear design across the ages, I have no doubt at all in my mind that these would make me stop and look. As an actual wearable shoe however I am not so sure. They are attractive, in a funny kind of a way, and the colours are gorgeous together too. I just don't believe they really fir with my personal style even though I am usually quite open to quirky odd shoe designs.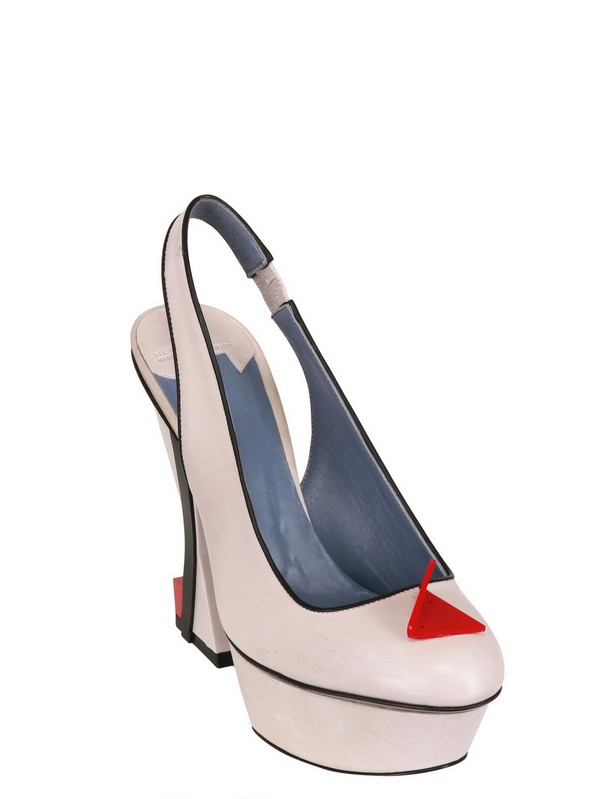 They make for an interesting post nevertheless, and if you are in the market for a highly unusual pair of shoes which will get quite the reaction as you stride around town then these could be just what you are after.
BUY GEOMETRIC HEAVY MACHINE SANDALS