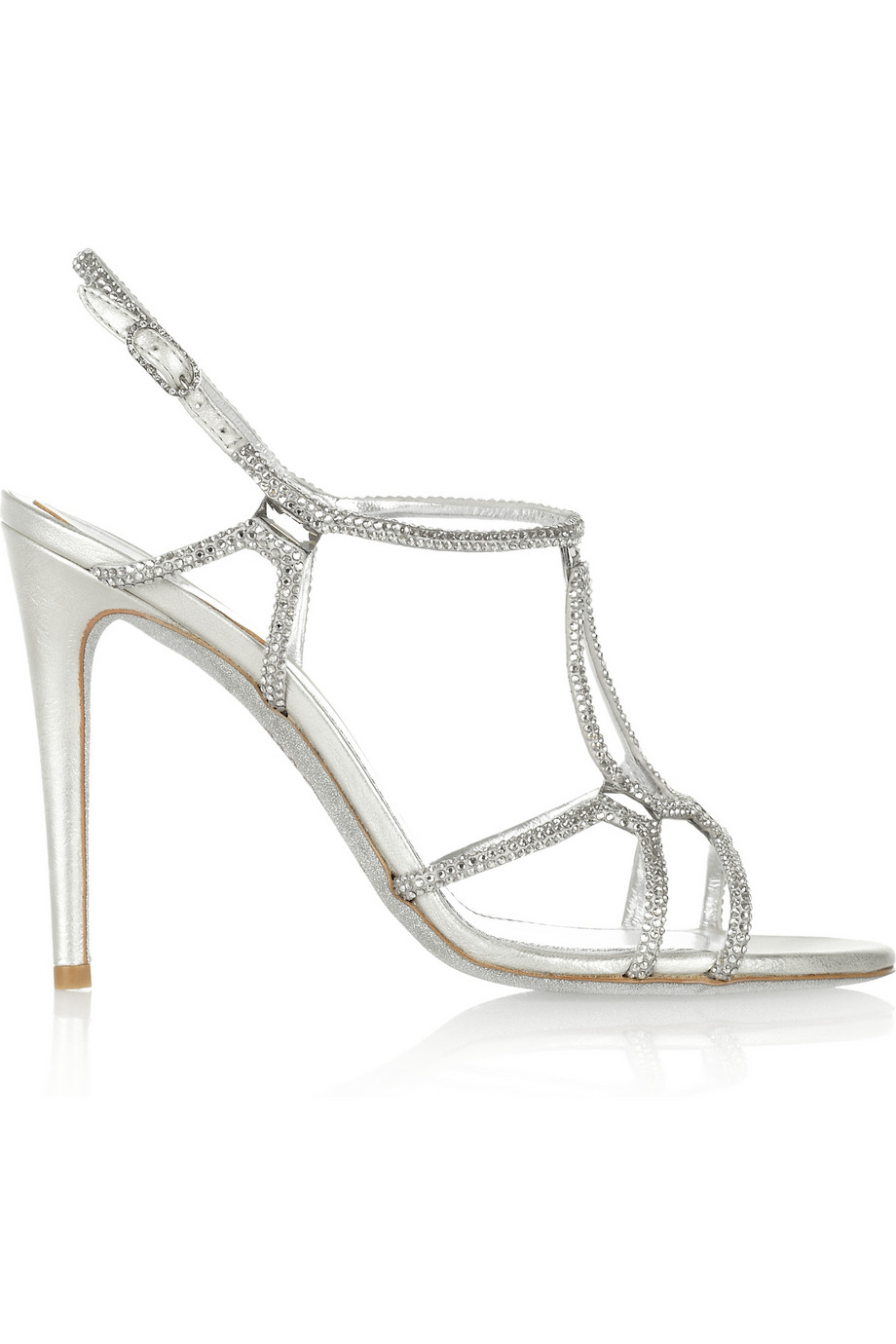 If you are a fan of either Dancing with the Stars or Strictly Come Dancing, or even just if you adore silver shoes, then these pretty twinkling sparkly sandals are for you. Simple and classic, elegant and wearable, but with enough bling to pack a serious fashionista punch and leave other shoes well and truly on the sidelines.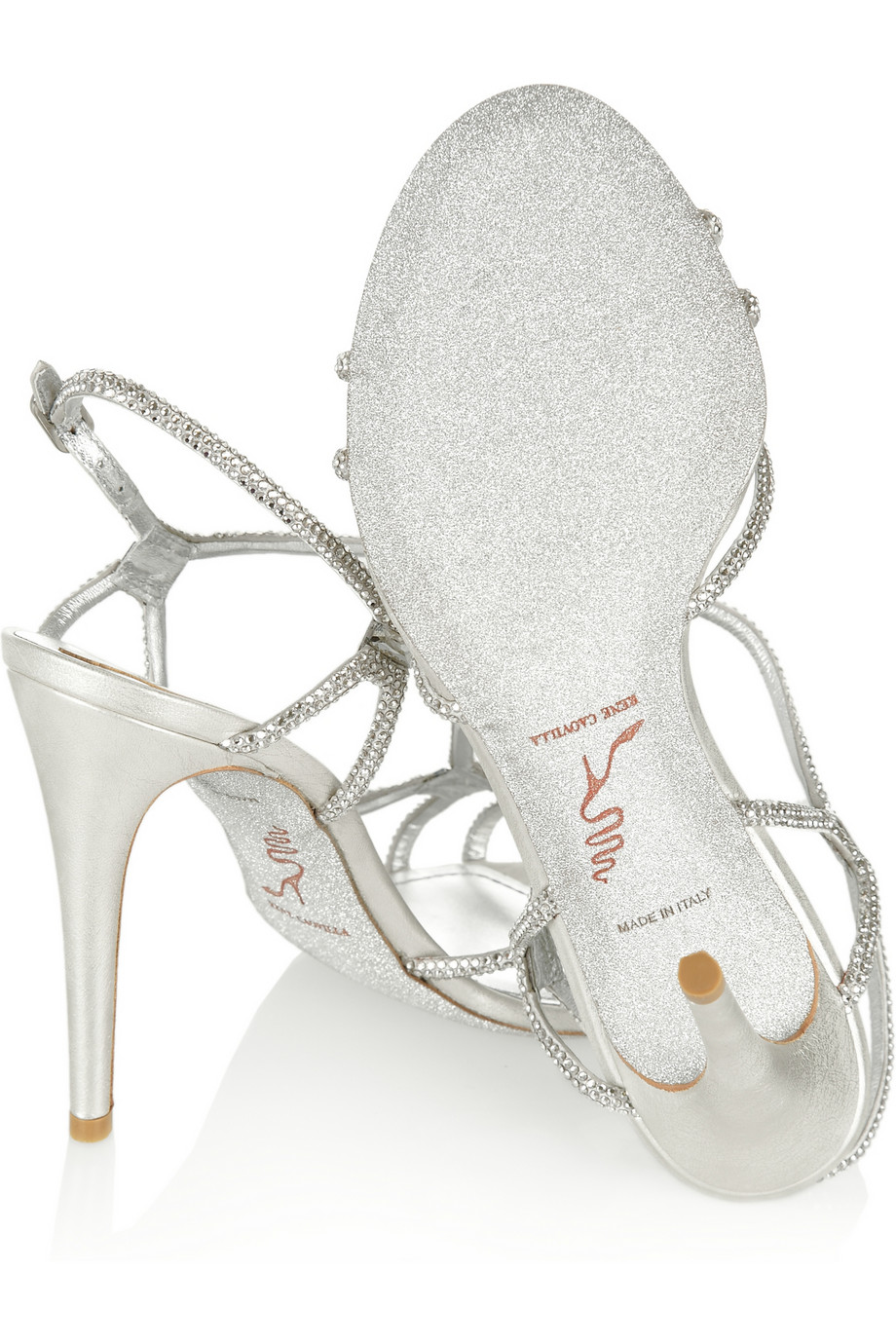 My favourite thing about them oddly enough is the sole - such a fabulous touch to have these sporting a silver glitter sole to properly match the uppers. Fantastic attention to detail.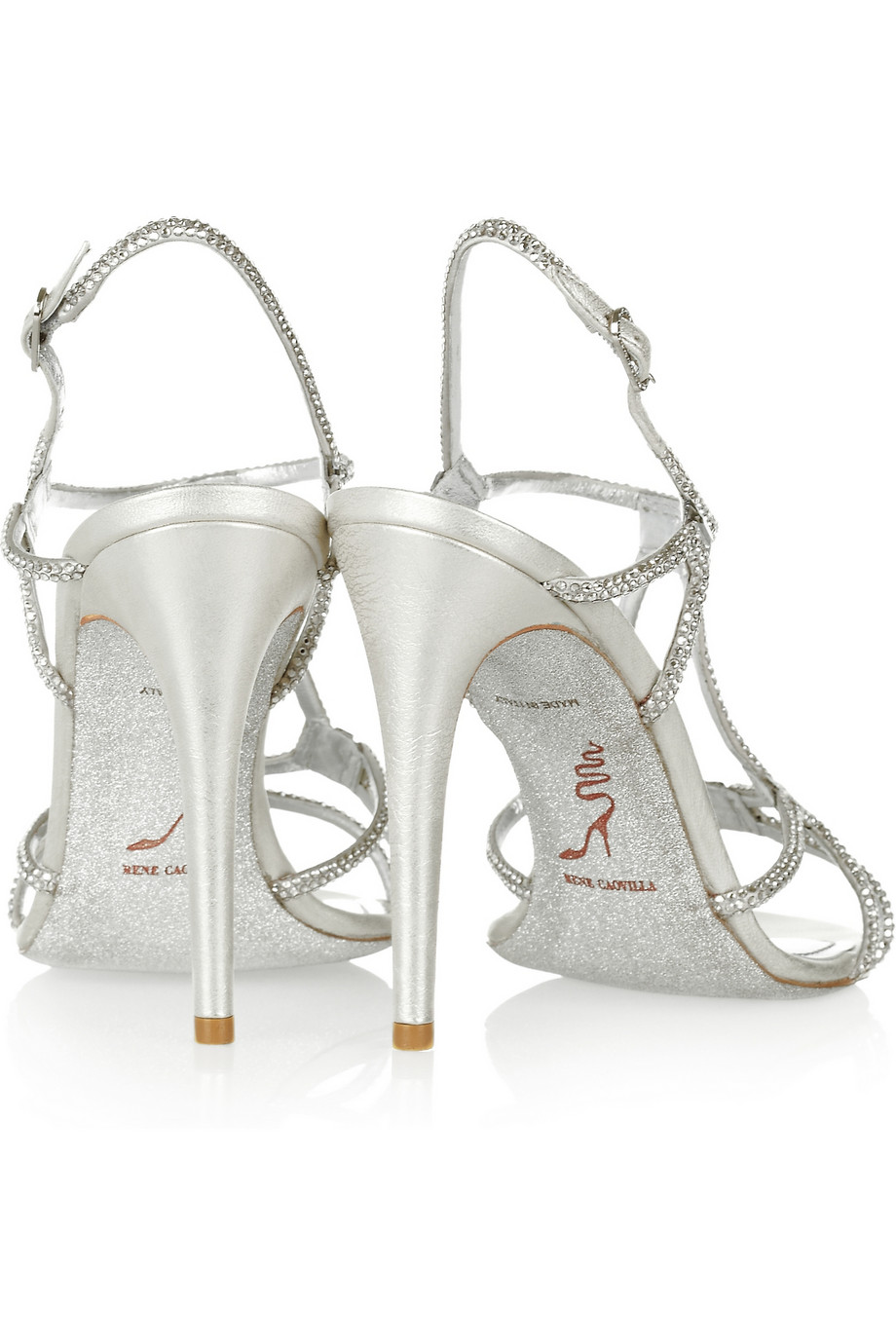 Supremely dainty and beautifully crafted. A stunning example of how to do sparkly partywear without a hint of tackiness. Superb.
BUY SILVER RENE CAOVILLA SANDALS