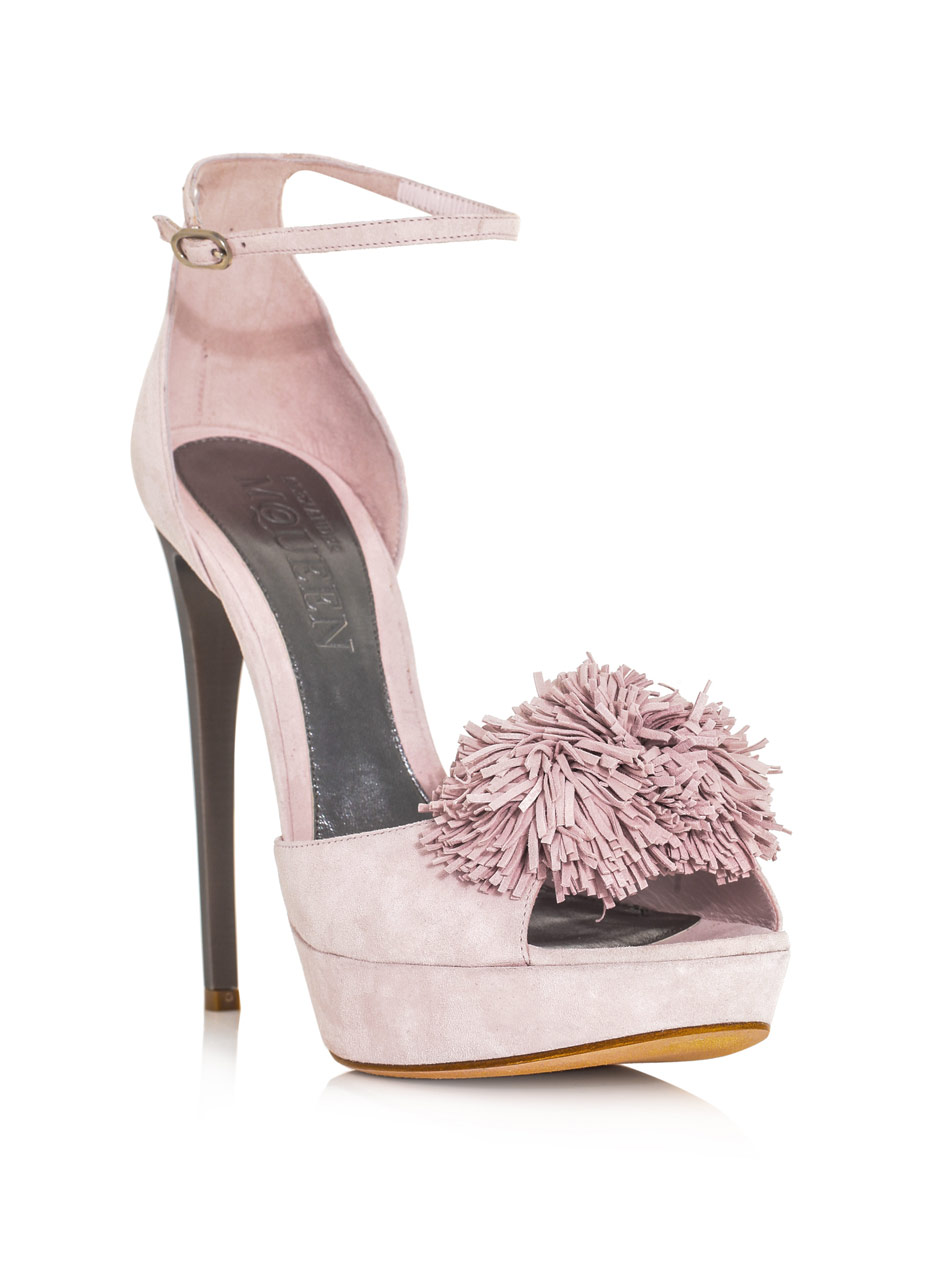 Everything has gone a bit pink this week hasn't it? It wasn't intentional, but all of the shoes so far on Shoeniverse in our full week run up until Christmas have been rose-hued so far! This post is no different with these pale link pom pom sandals from Alexander McQueen.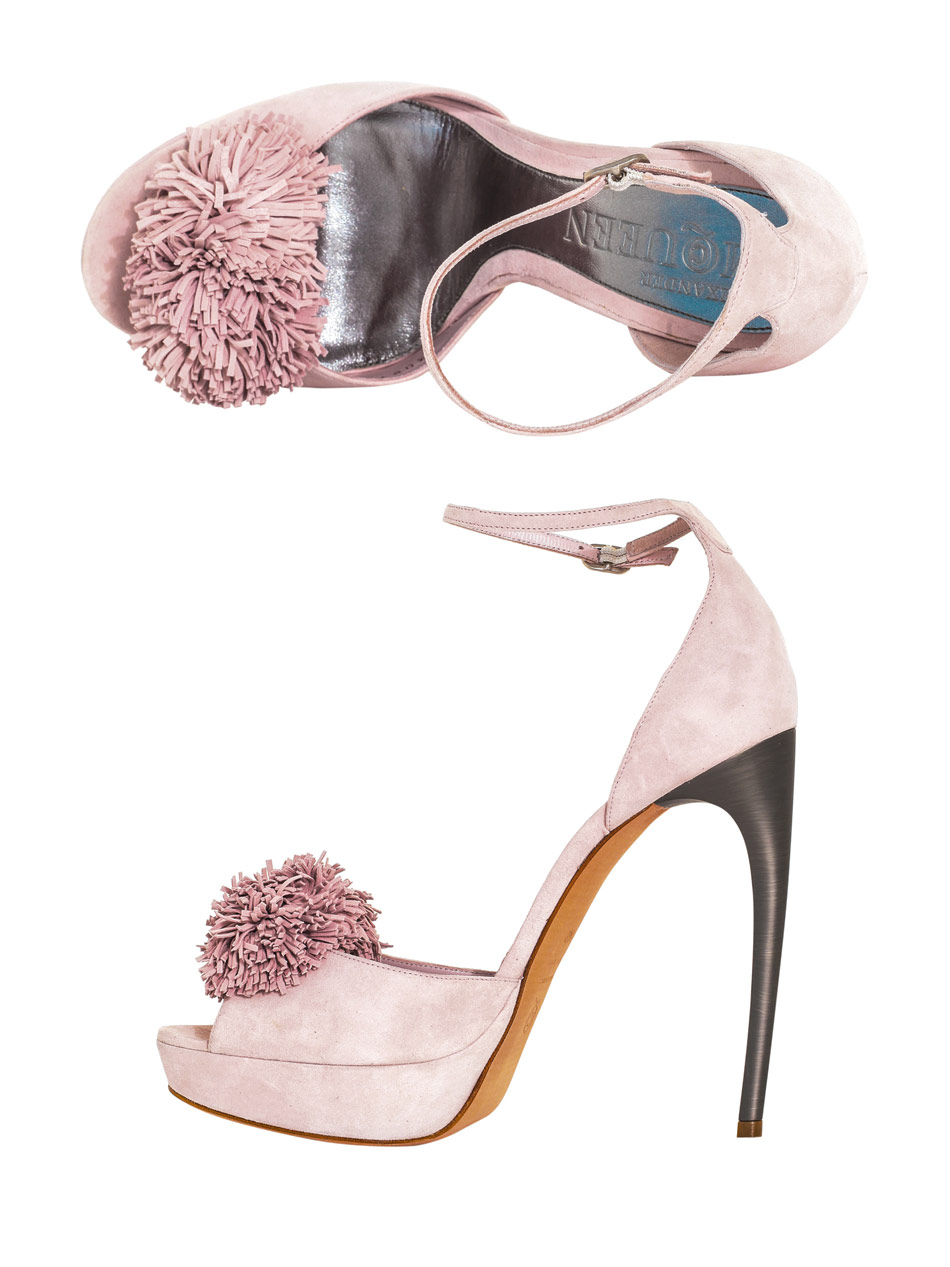 Loving the curved heel, the beautiful exaggerated overall shape of the sandal whilst still retaining the wearability and elegance to make them a real fashionista favourite.
Let's see how they look on:
As you can see when worn they look even better. They are much more dainty than you might think upon first glance, and the sugared almond coloured upper is both sweet and neutral enough to work with just about anything.
BUY THEM NOW AT MATCHES FASHION