I have finally found a colour that really REALLY works for me in the Pigalle style, and quelle surprise - it's hot pink!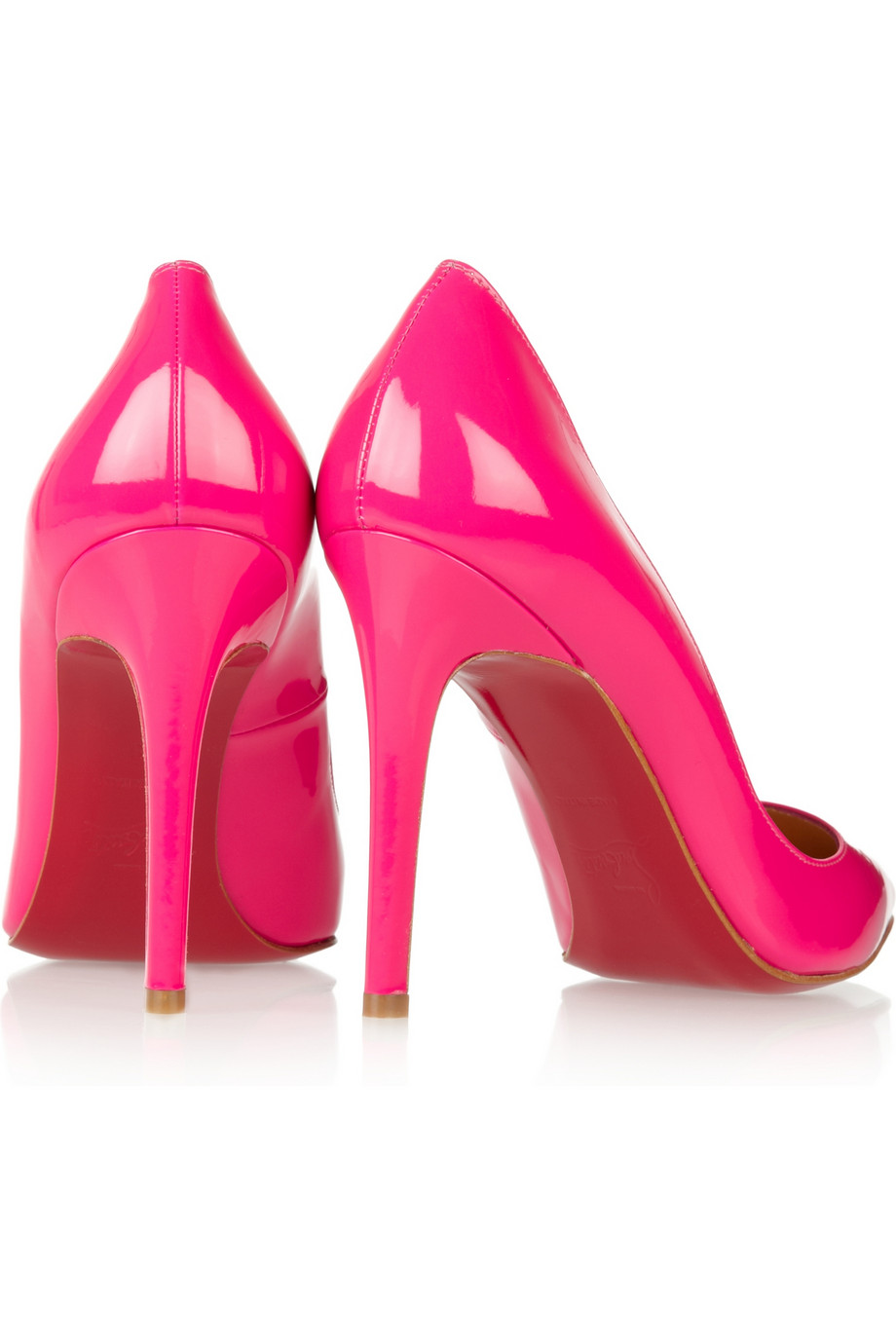 Not only hot pink even but hot pink patent. I tend to prefer the pigalle with spikes as a rule but actually I adore the sheer simplicity of the plain upper in the pink shades. Barbie would be going nuts right now if she were real...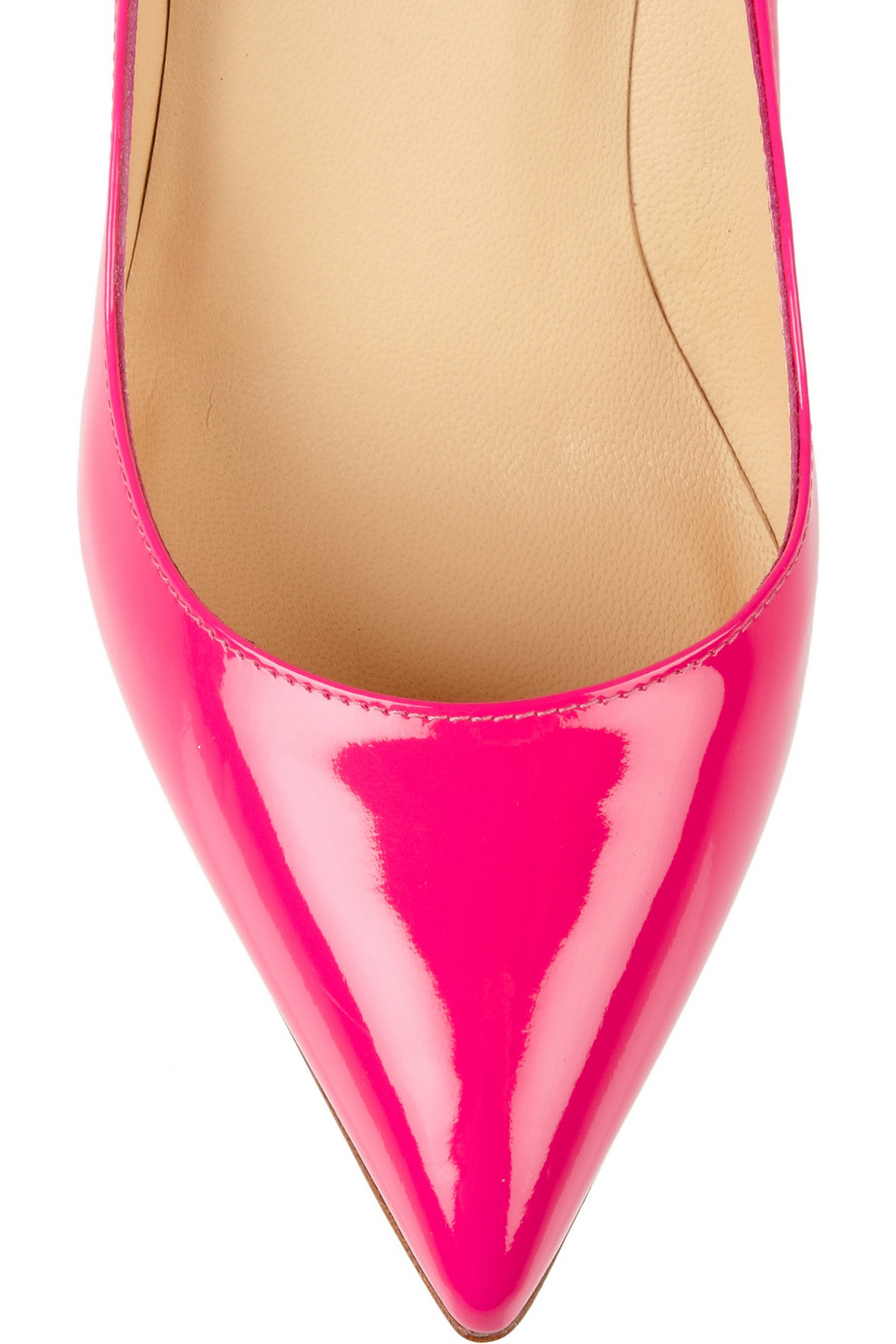 The top down view, as with many shoes, is the clincher for me. The 'money shot' if you will. I finally see them in a shade other than nude that I really do love and appreciate. But what do you think? Is the pink too much for you?
BUY THEM NOW AT NET A PORTER