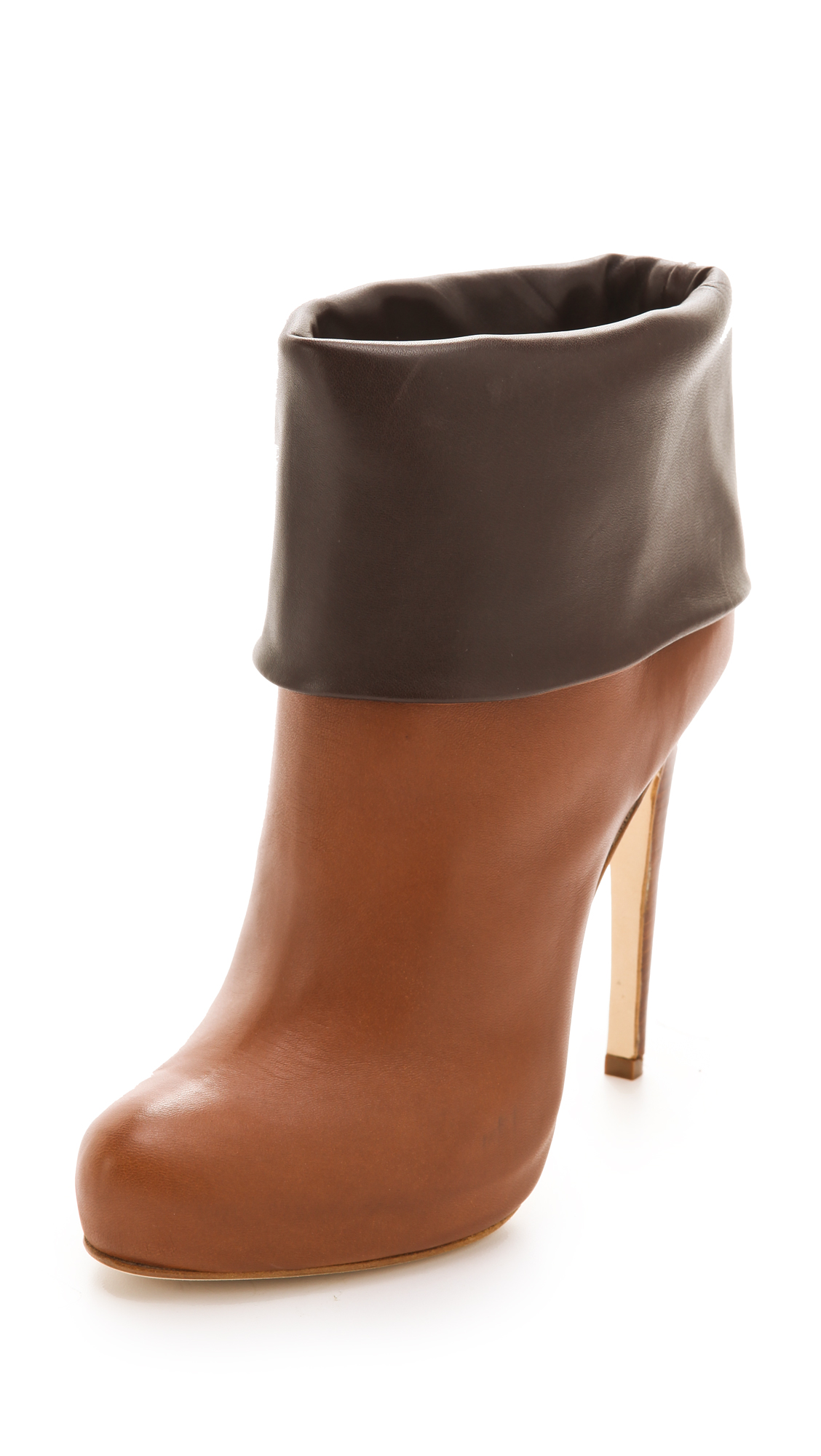 The first of the sale posts (I will endeavour to try to only show you discounted beauties between Christmas and New Year) are these stunning brown boots from Max Kibardin. They can not only be worn with the cuff folded over (as above) but should you wish to they can also be worn full height as a calf length plain tan boot too.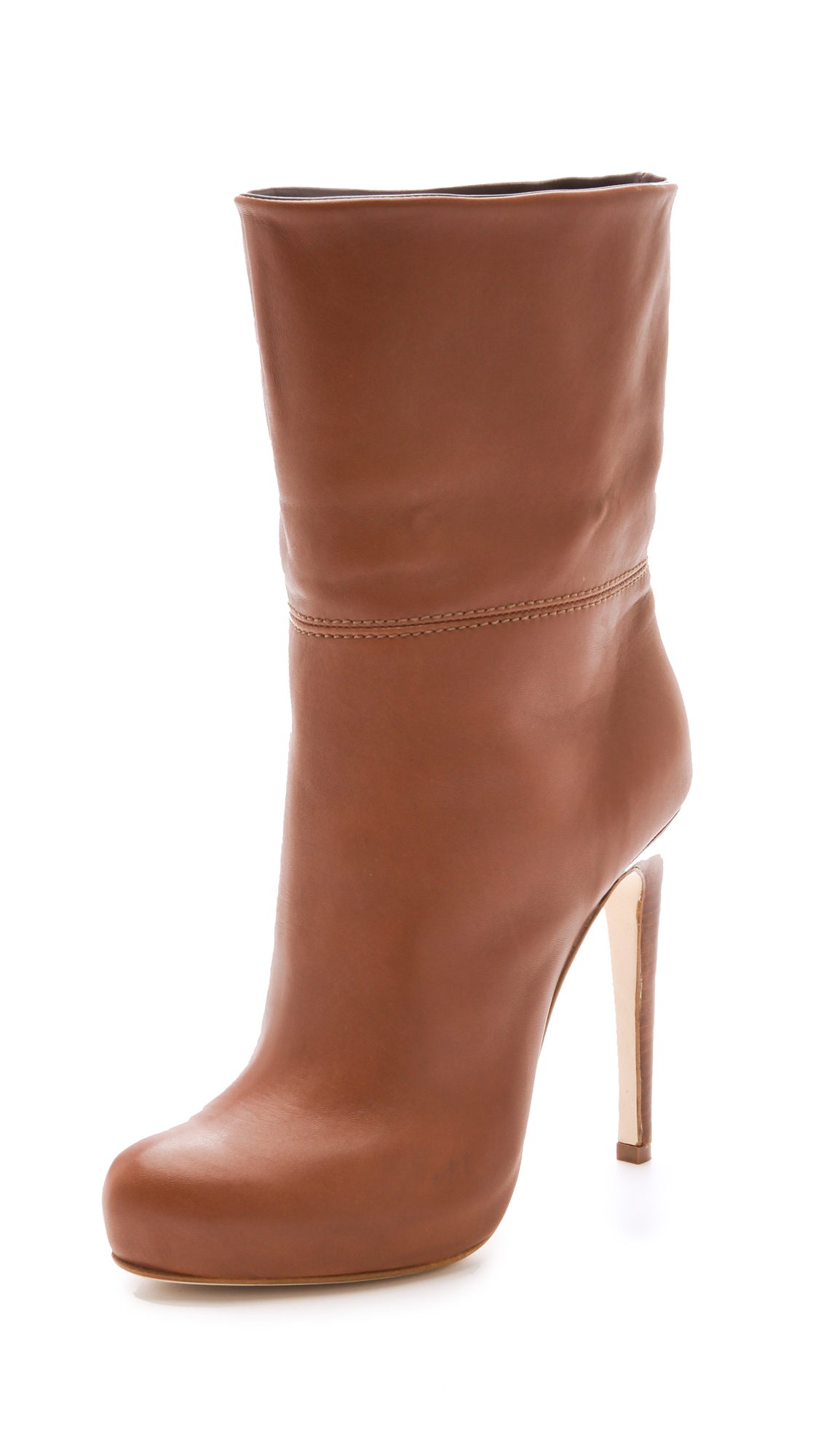 I love tan boots, they always look classy, plus these boast a very subtle platform and a gorgeous slim wooden stack heel.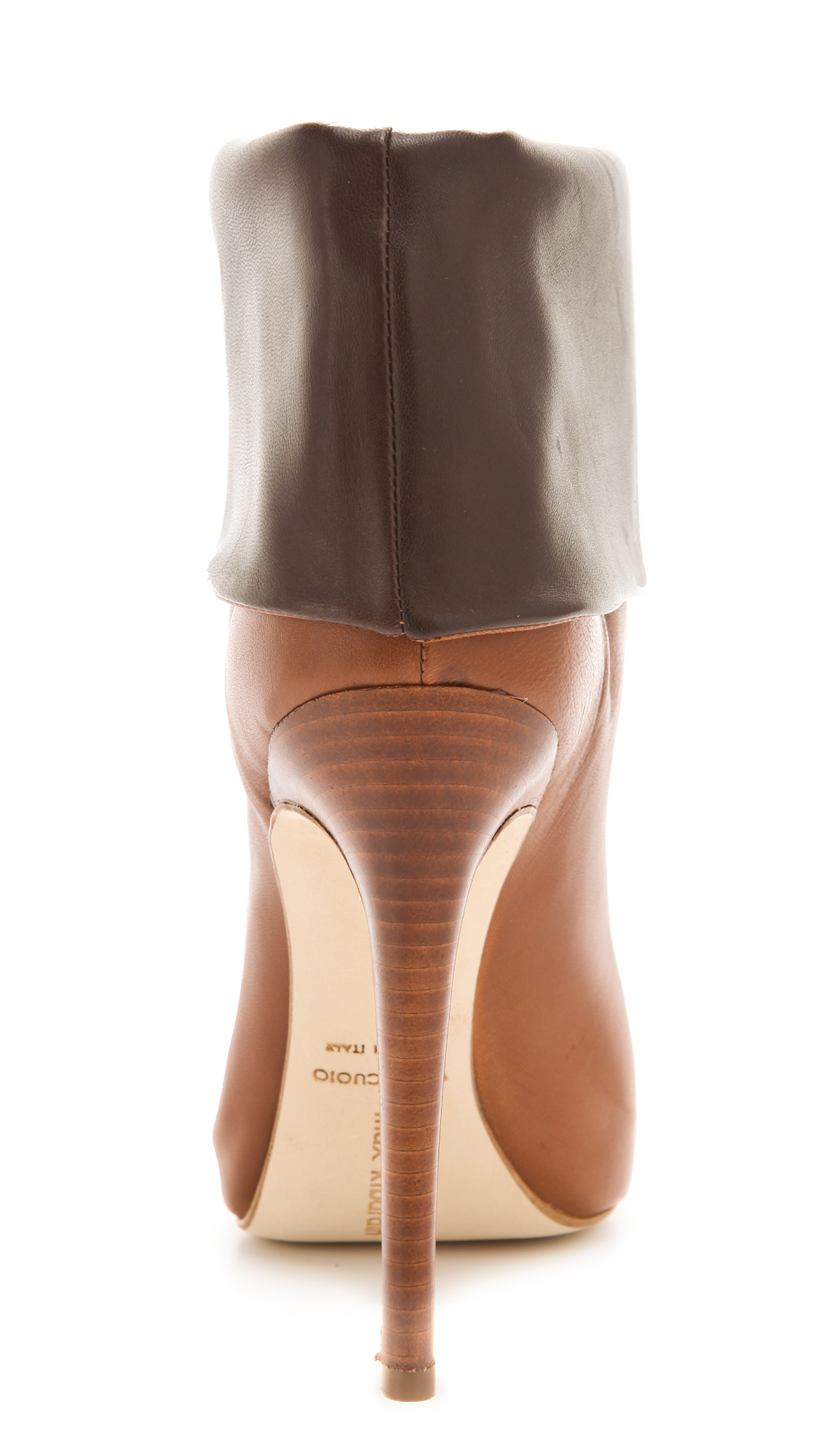 Should you wish to add them to your collection then they are also at quite the saving. The original retail price was £602, and they can now be yours for £241.
BUY THEM NOW AT SHOPBOP