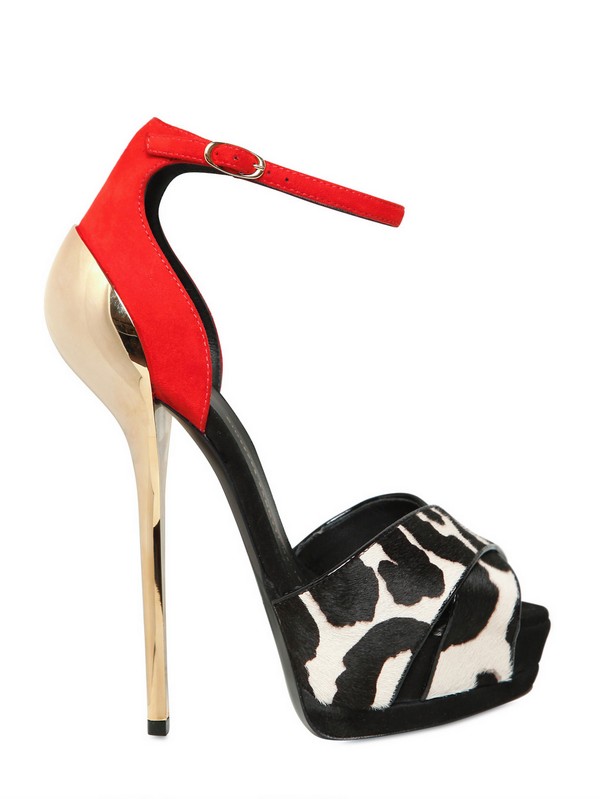 These are really REALLY high and in a mix of colours and finishes that may ward off the weak. But I urge you to be brave and embrace the madness here, for once you get past the initial shock, they really are a work of art.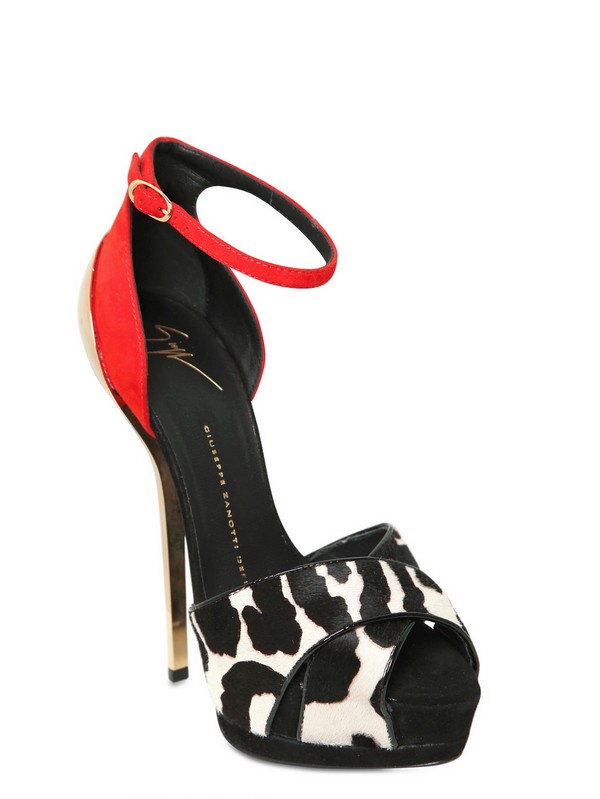 The red strap and the monochrome ponyskin front sing so very well together - and more than that they refuse to be ignored, demanding attention at all points. You might expect of course this style to sport a black or even a red heel, but no ladies. These are after all from Giuseppe Zanotti...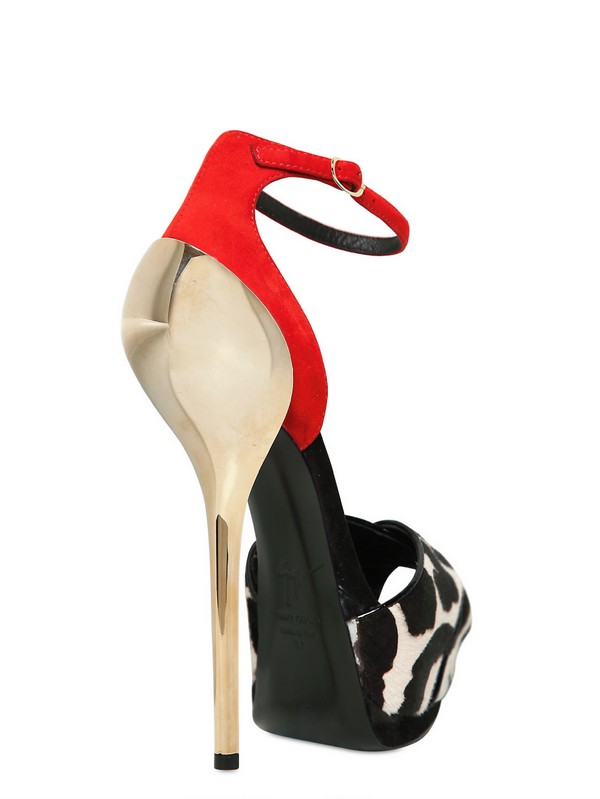 BAM! The structured sculpted metal heel as seen in other (more safe styles to be fair) from GZ makes an appearance and steals the show. I adore the round curve that cradles the entire heel - a thing of beauty.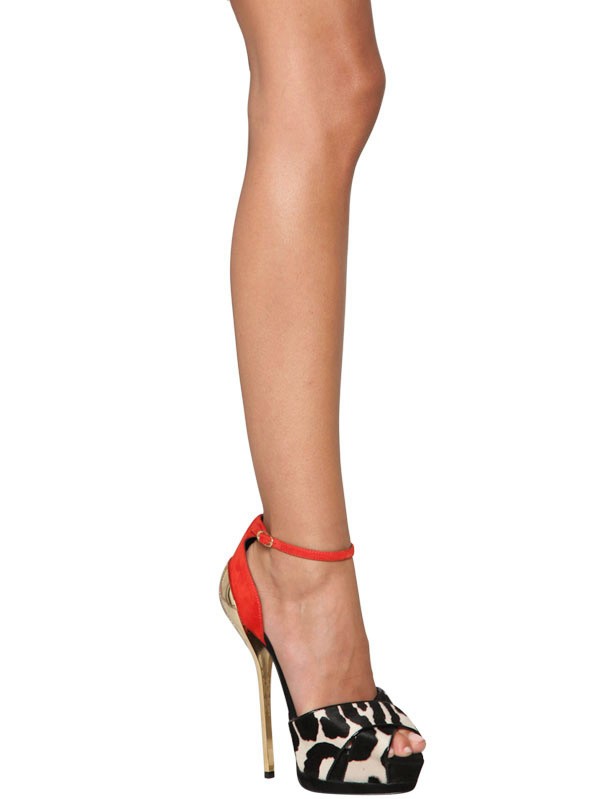 The look when worn loses none of its impact either and actually is incredibly flattering due to the towering height of the heel. Flawless. Bonkers, also, but flawless nonetheless.
BUY THEM NOW VIA MY LYST