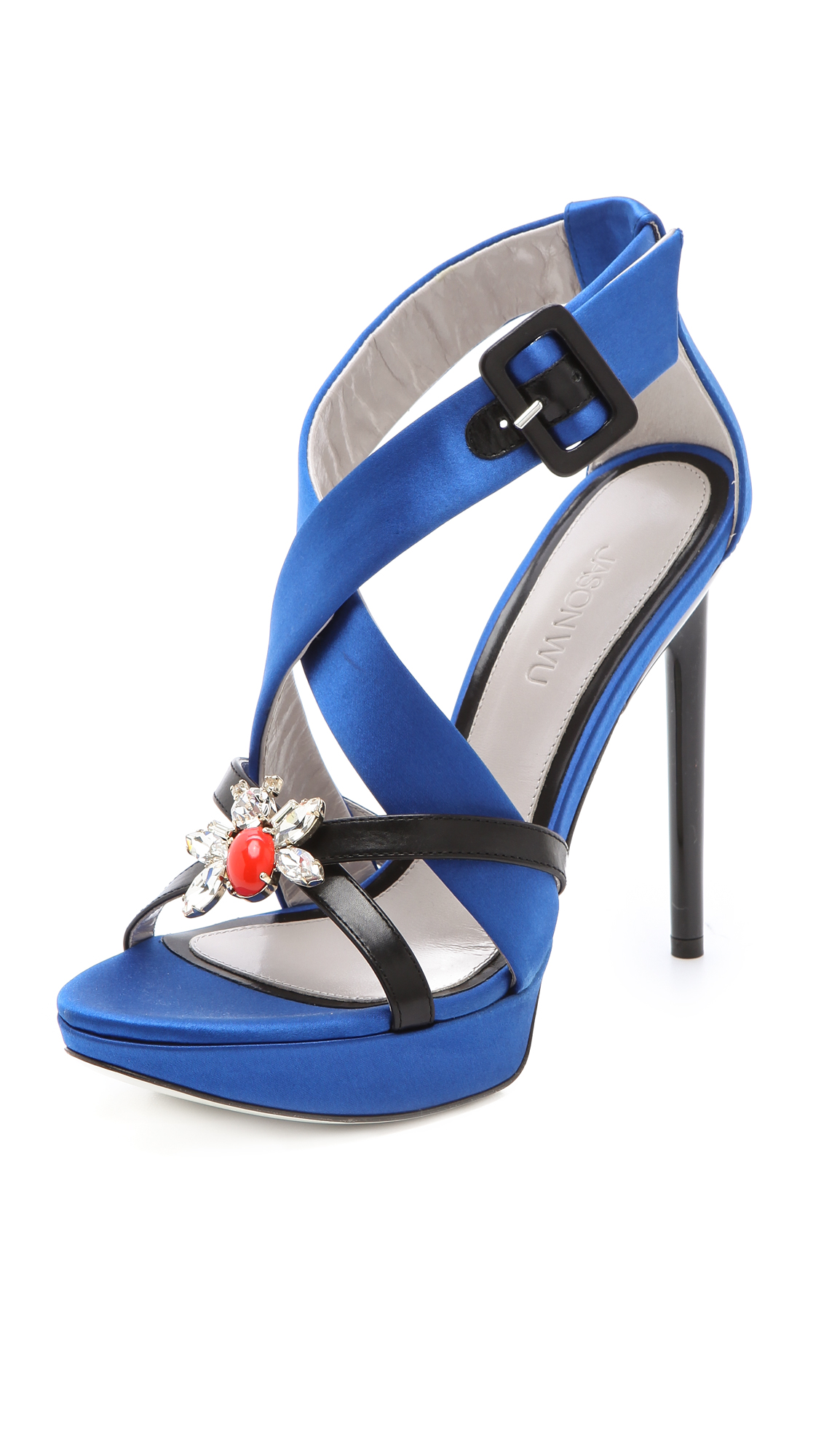 These are so beautiful! The sturdy thick straps wrapping around the foot and ankle should make them fairly easy to walk in for a pair of strappy sandals too.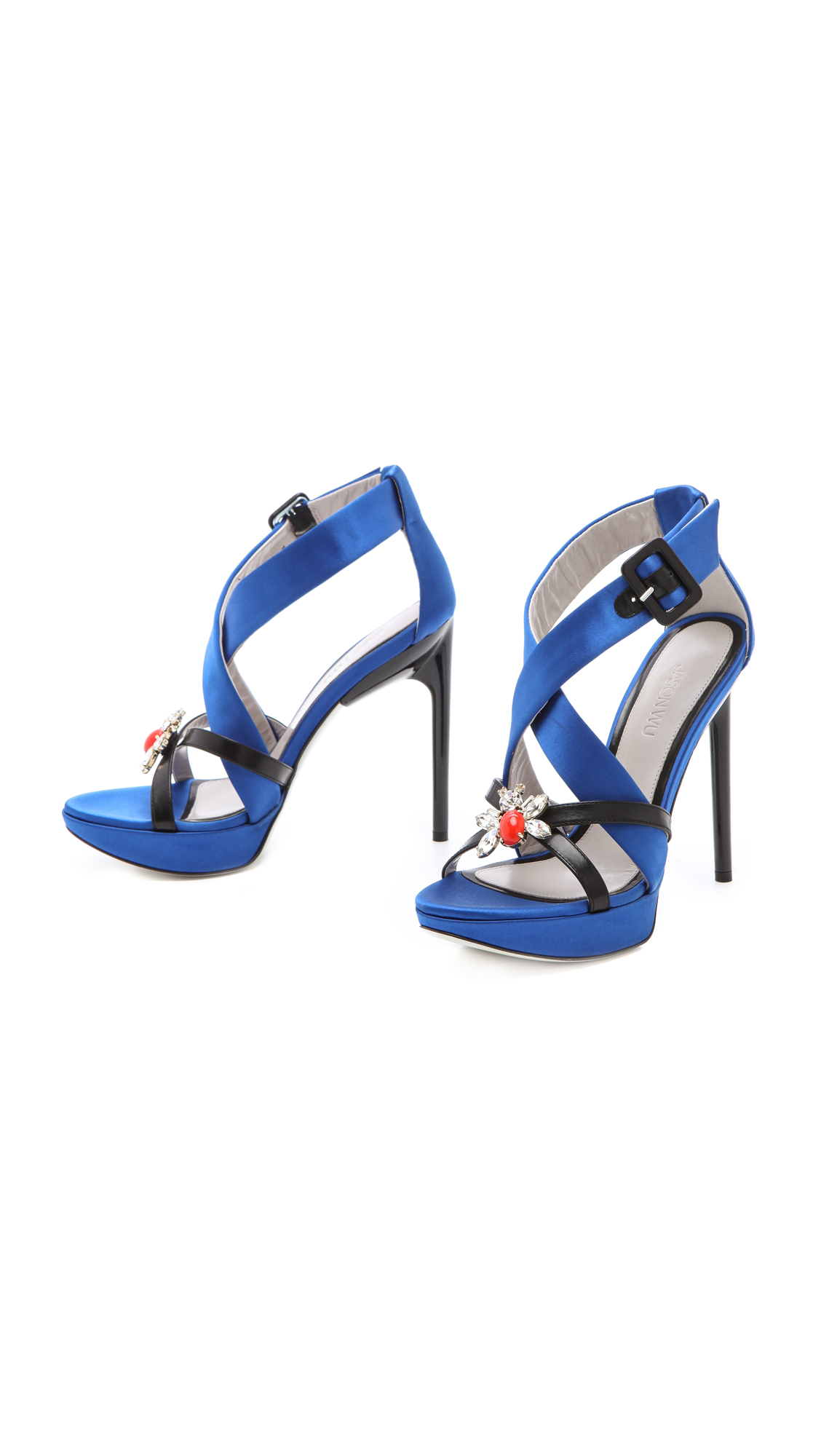 I am totally in love with the little crystal 'bug' at the front too - the touch of red really stands out and makes them into something very individual. I am also loving the contrast of cobalt satin and black patent on the toe straps.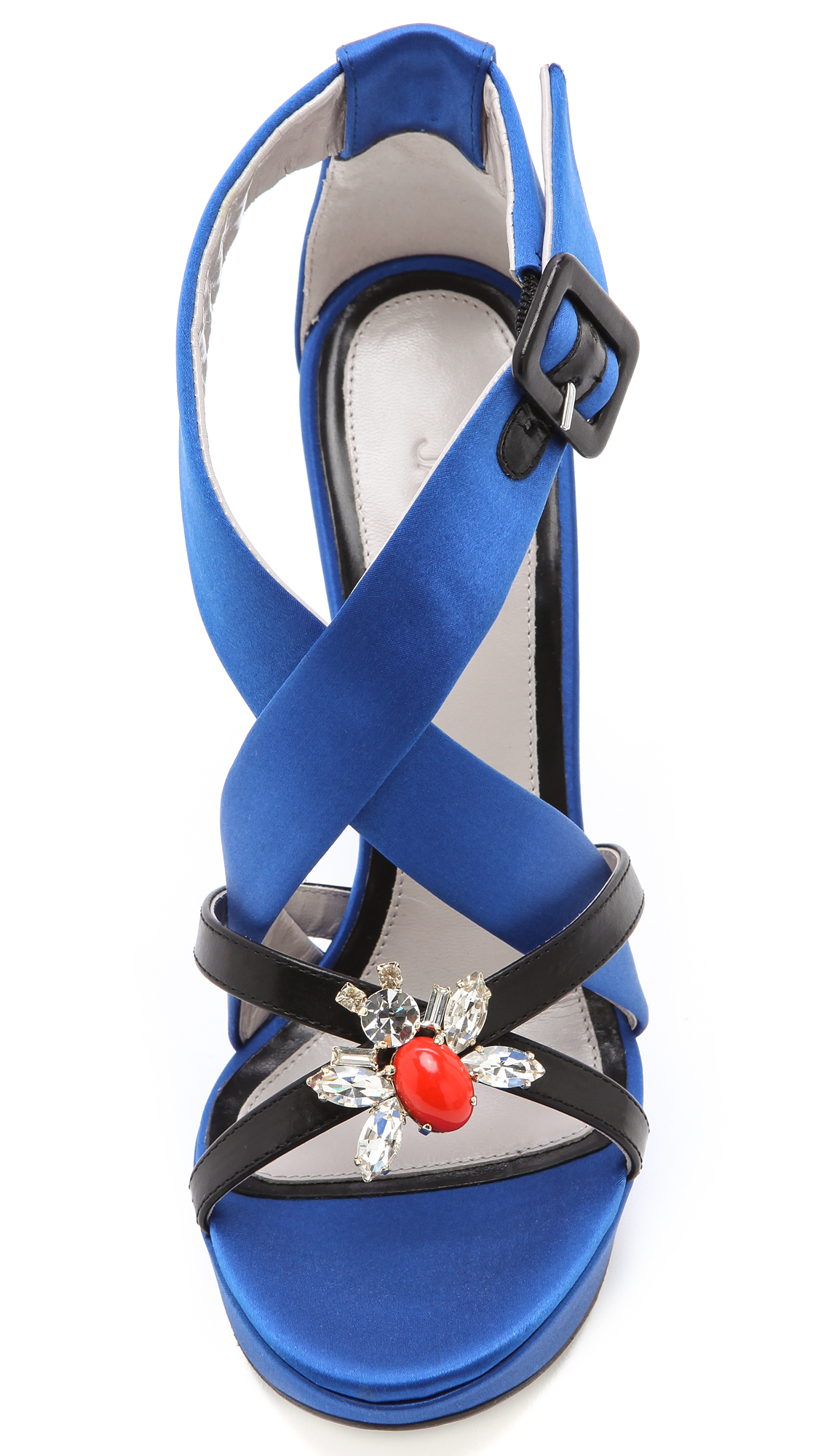 Aside from a million and one pairs of shoes with bows at the front (or back, or side...) this has to be just about my favourite ever embellishment on a shoe.
The glossy black heel's just about perfect too - what do you think?
BUY THEM NOW AT SHOPBOP