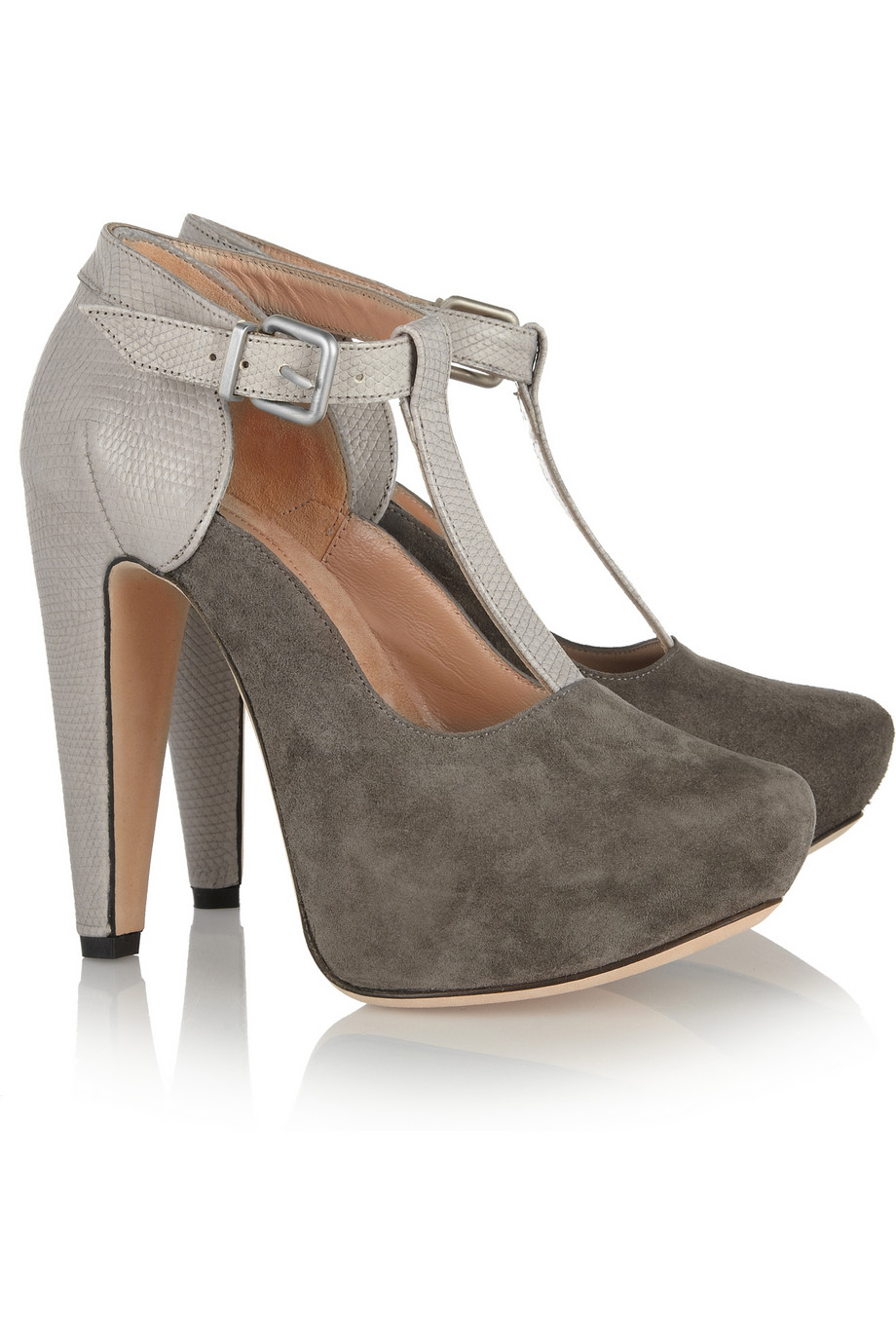 Meet Lizzy - the gorgeous heel from Roland Mouret. Now when I hear the name Mouret, I don't think of shoes, I think more of things like this: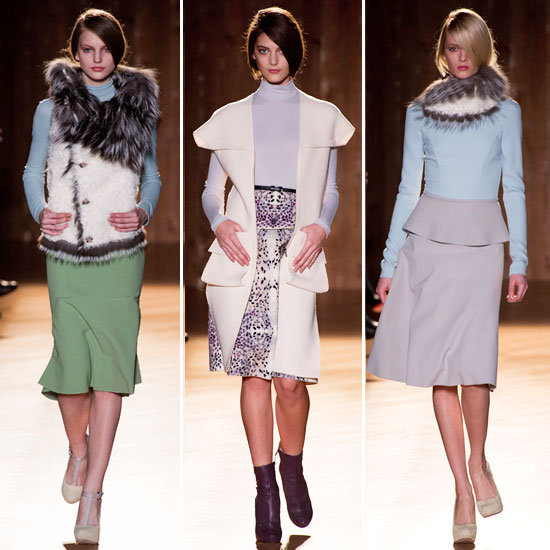 Yep, gorgeous tailoring who heavily influenced one Victoria Beckham at the start of her fashion career - but as we can see there are also shoes at hand - so let's take another look. Also if you look in the far left picture you will see these very shoes in beige on the runway - gorgeous!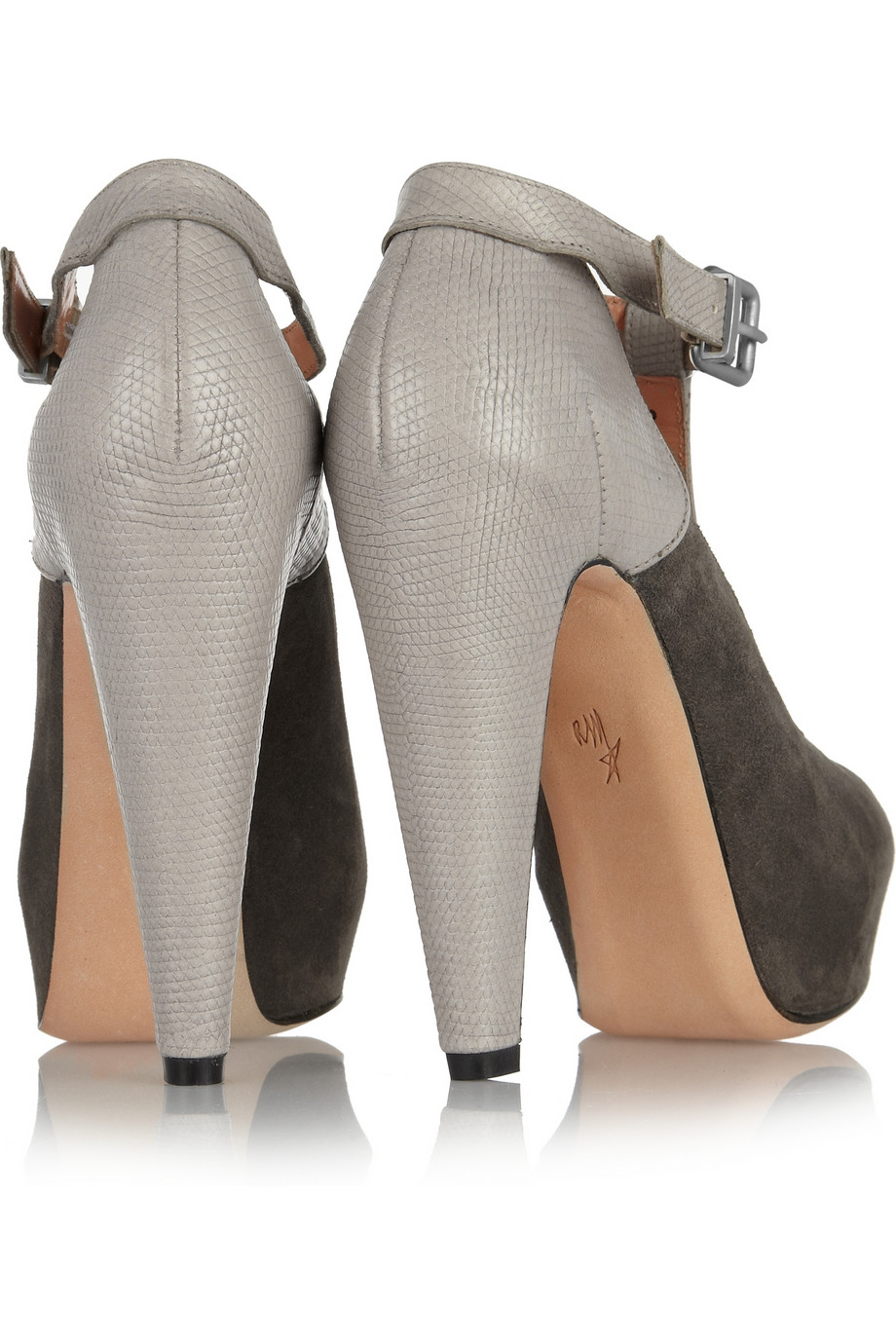 They are fiercely high fashion shoes, but also because of the thick demi cone heel and the concealed platform - they are *almost* a clog in fact - they should be fairly wearable too. I love the contrast of grey tones and the mixed finishes too. I would seriously love to own these shoes.
BUY LIZZY BY ROLAND MOURET NOW VIA MY LYST