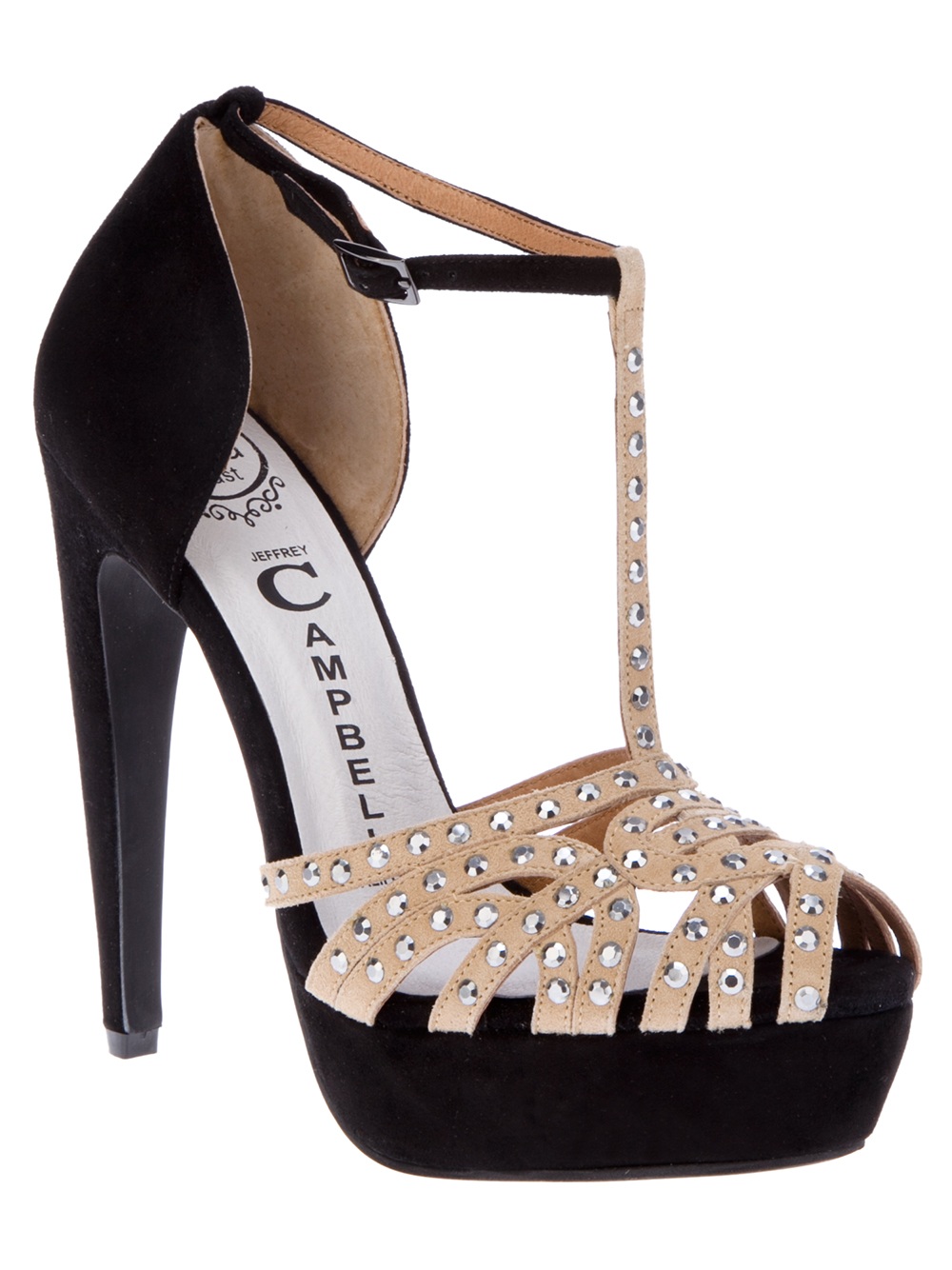 As is probably obvious from his rather significant absence on Shoeniverse, I have something of a love/hate relationship with Jeffrey Campbell. Mostly in fact it's quite simple. I hate an awful lot of his shoe designs. They are too thick and clumpy for my general taste and can make it look like some poor girl's legs have been planted into the ground. Occasionally however we see a JC design that I like, and so it's only fair that when the Juliet's of this world come along we embrace them for the beauties that they are.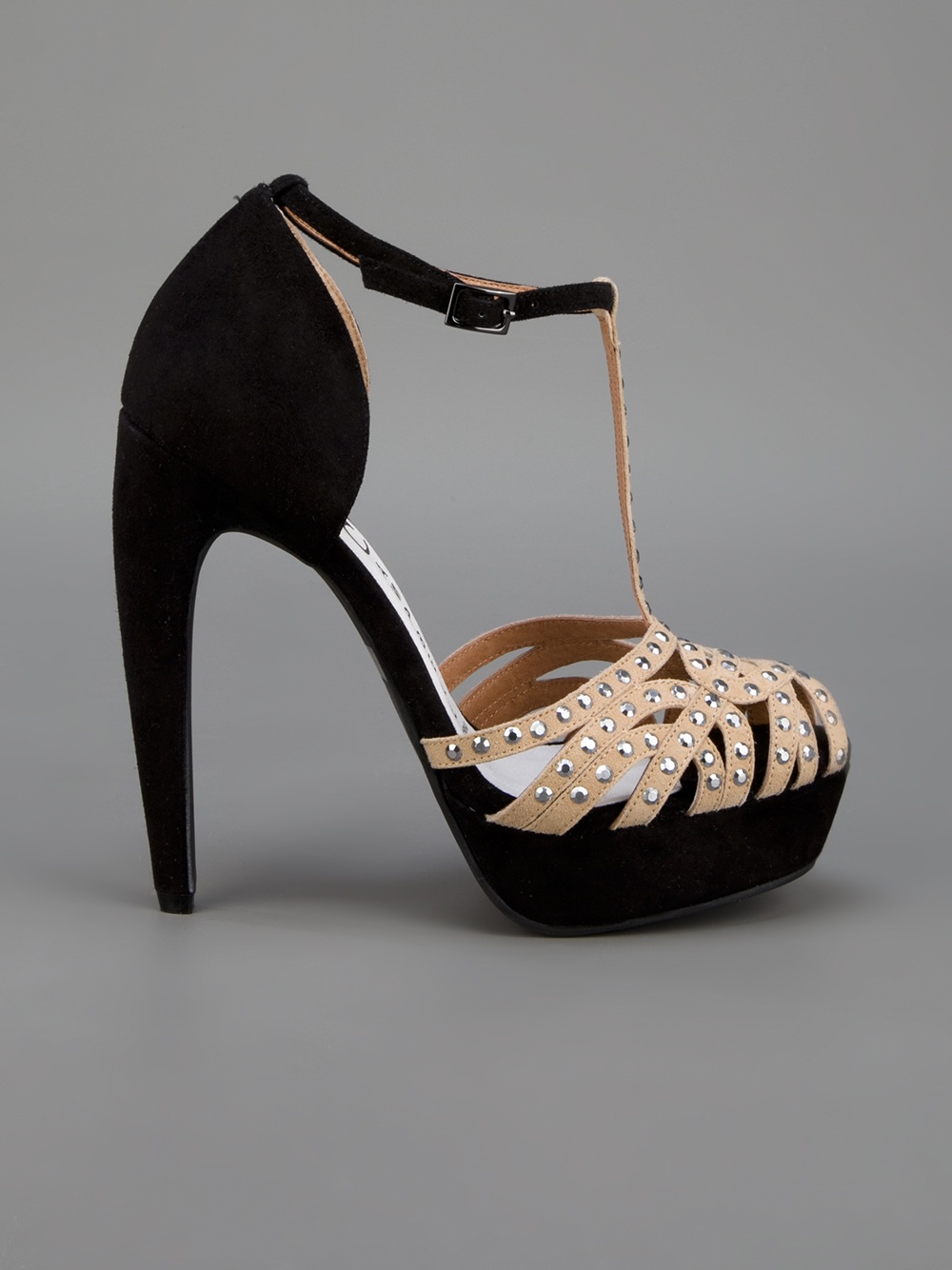 In the side view you can see that the heel has a lovely almost subtle outward curve. Very this season McQueen. Love it. Also the classic colour combination and the tapered covered heel. Even the studs are a delight. Not a clumpy stack heel in sight! This pleases me greatly.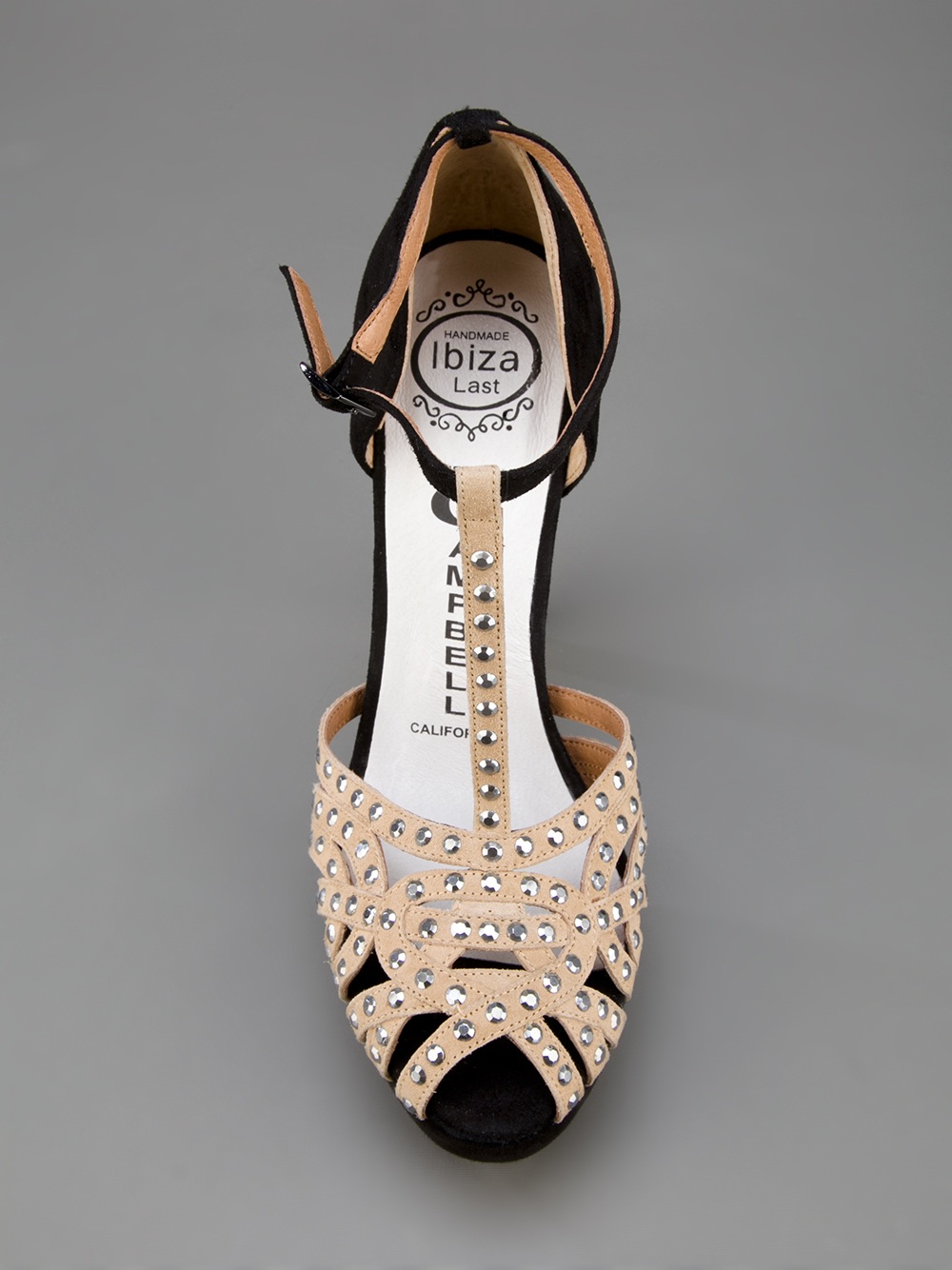 So on this occasion I just want to say thank you Jeffrey Campbell for making a beautiful ladies shoe that doesn't have an ugly heel that looks like a 3D ruler and that I would not only wear but love intently. These shoes are actually beautiful enough to be called a classic.
Can we now have more of the same please?
BUY THEM NOW AT FAR FETCH