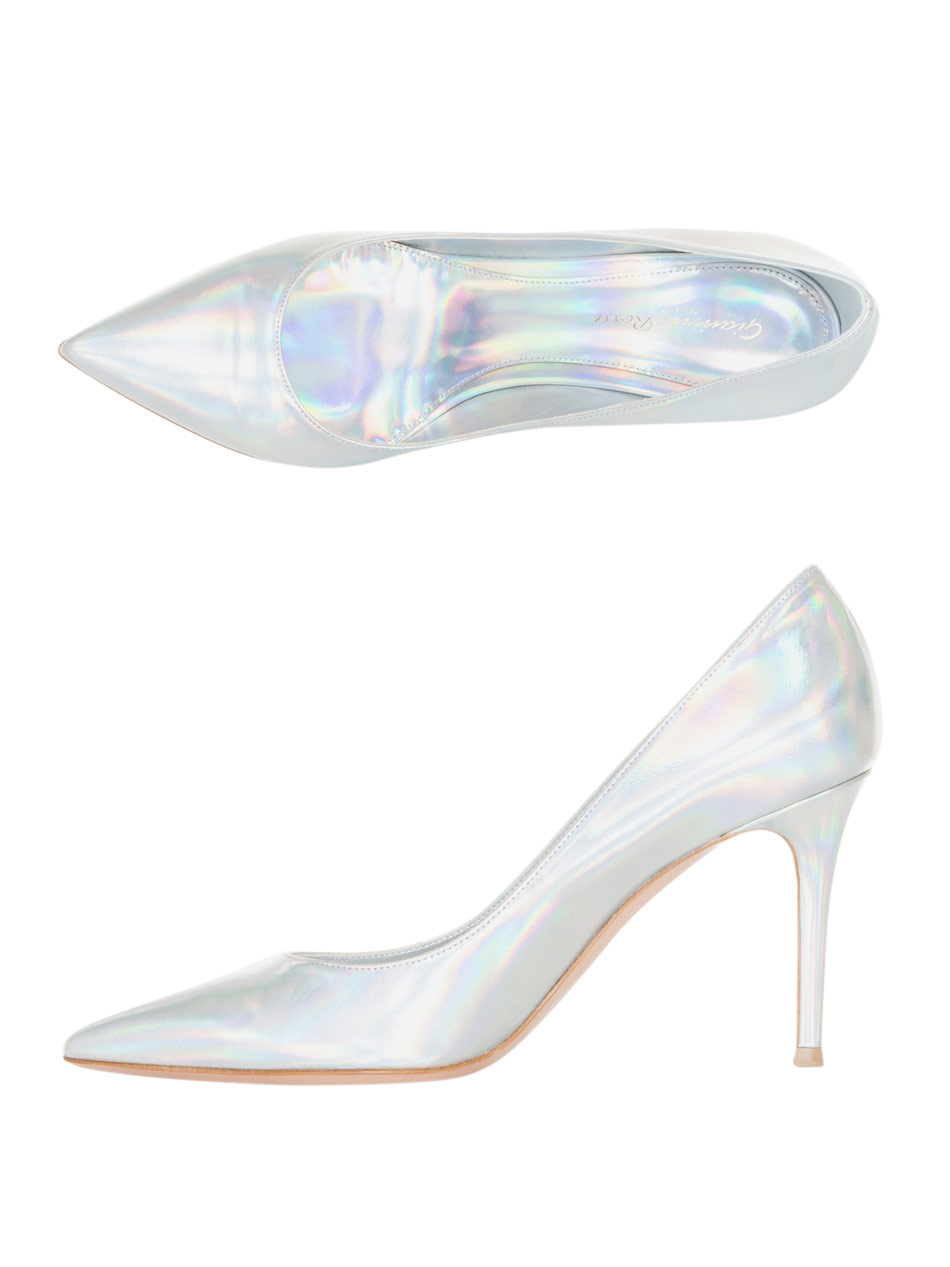 Finishing off a bright and sparkly Monday with these gorgeous silver/white hologram finish heels from Gianvito Rossi.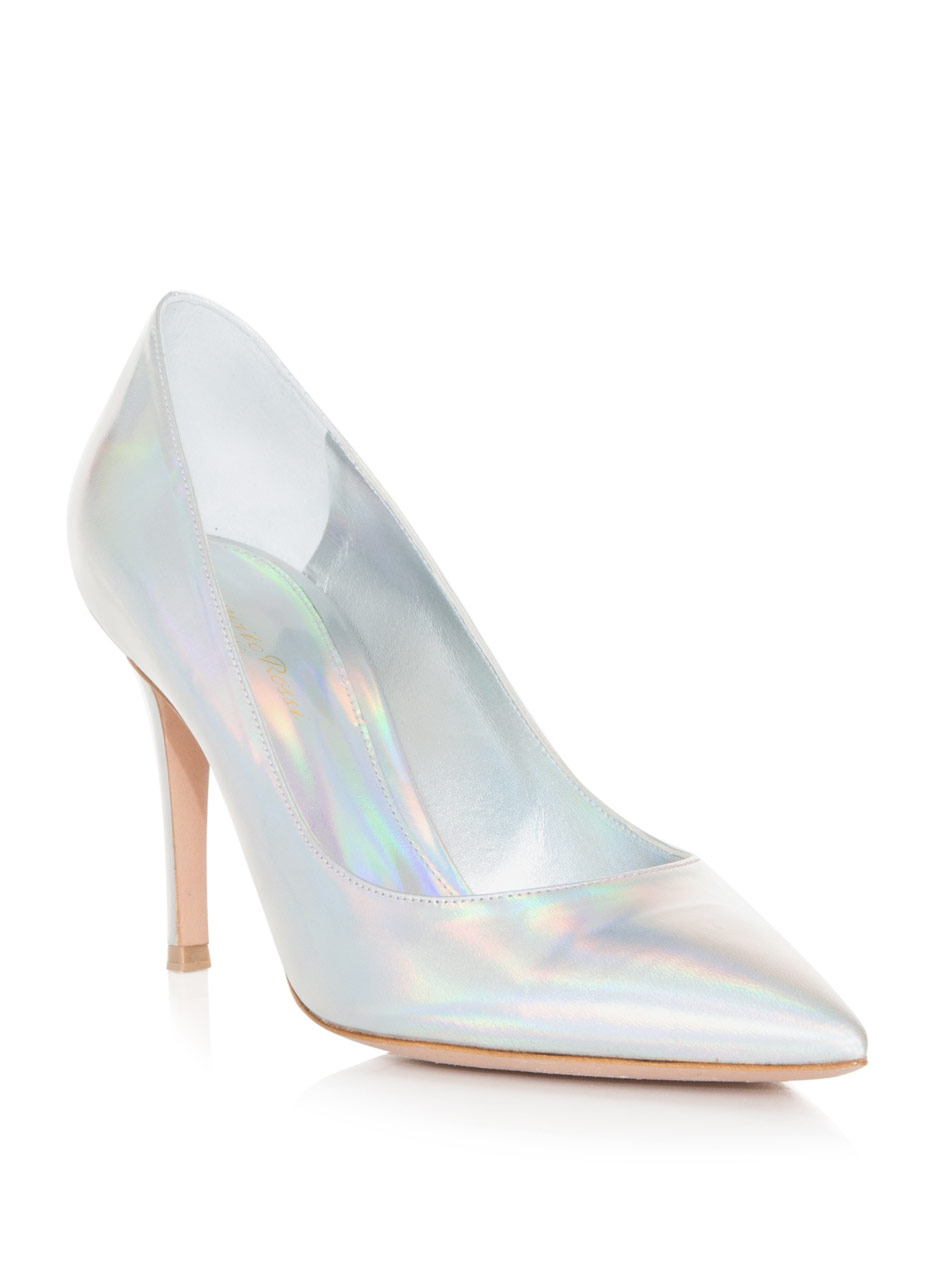 They look pretty in the product shots, but because of the reflective nature of the upper and being on a white background they do look a little bit washed out compared to how they should really photograph, so I am also adding the shot below which hopefully will enable you to see just how pretty they are in a more 'real world' setting.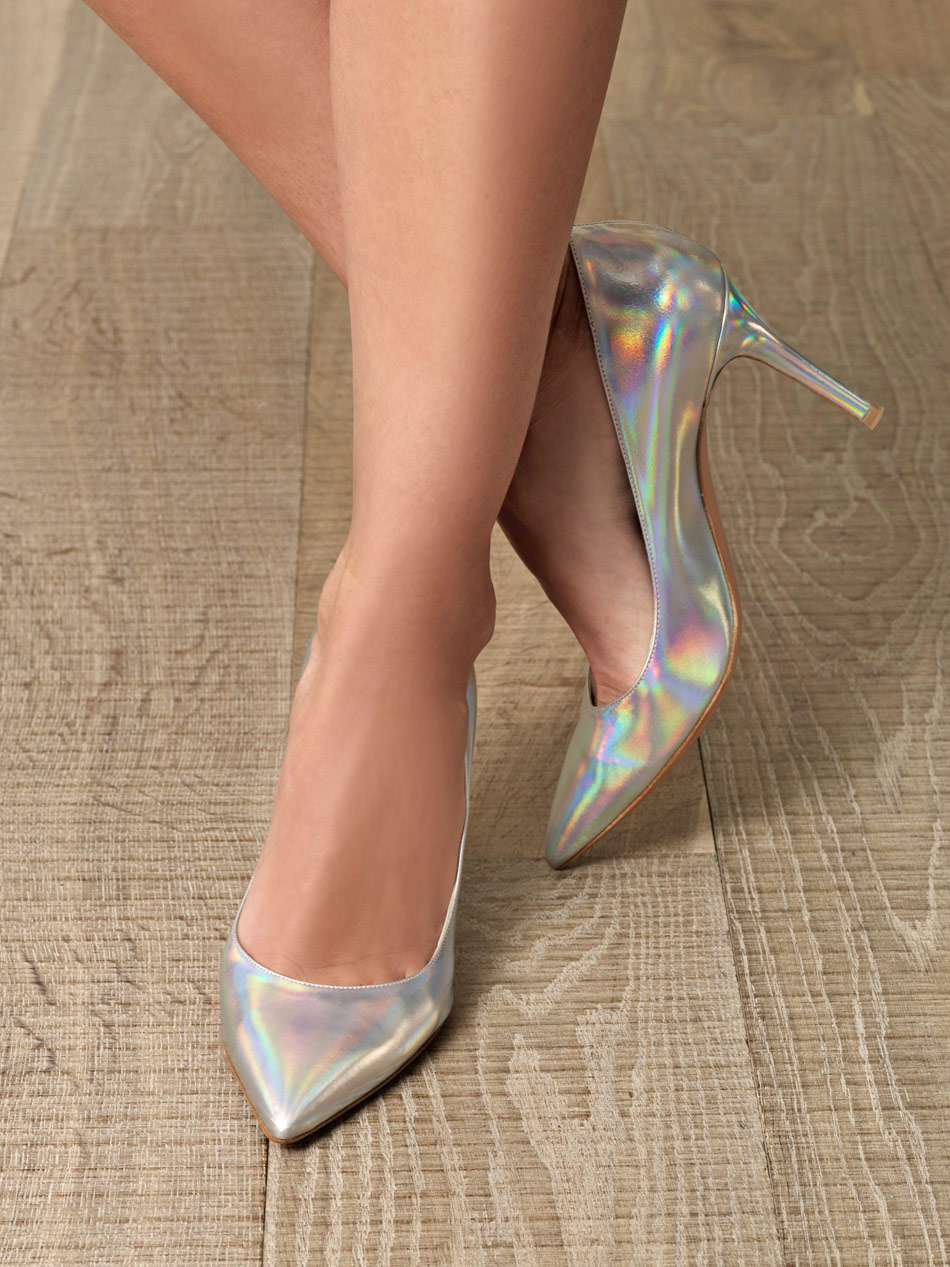 So very gorgeous, and I chose these specifically for the ladies out there who prefer a mid heel shoe. I do have a tendency to feature super high heels, but it's good to switch things up and shoe how beautiful silver looks in a new finish and heel height.
BUY HOLOGRAM HEELS BY GIANVITO ROSSI