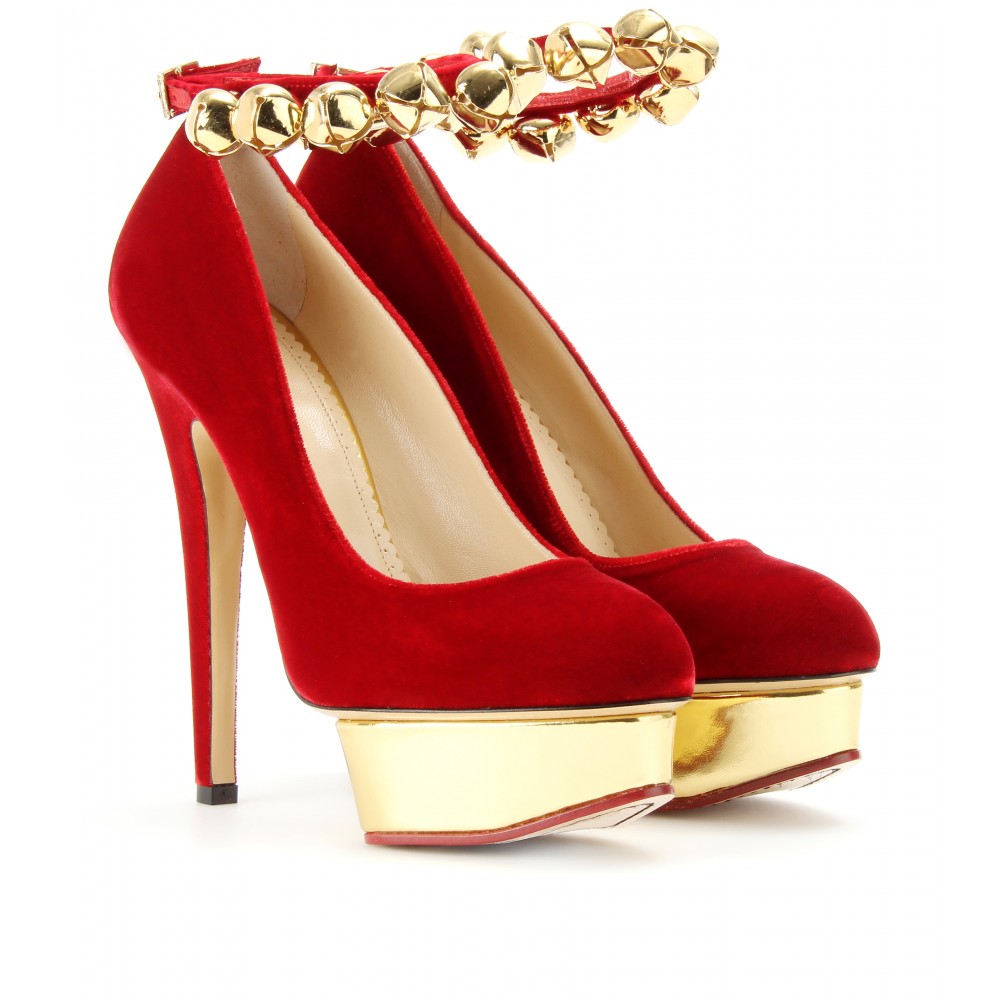 It's fair to say then that these gorgeous platform pumps from Queen of Quirk Charlotte Olympia is another winner in her long list of 2012 maverick designs. They are basically Dolly (ruffle) with a twist - that being an ankle strap adorned with jingly little bells. Can you actually get much more festive than that?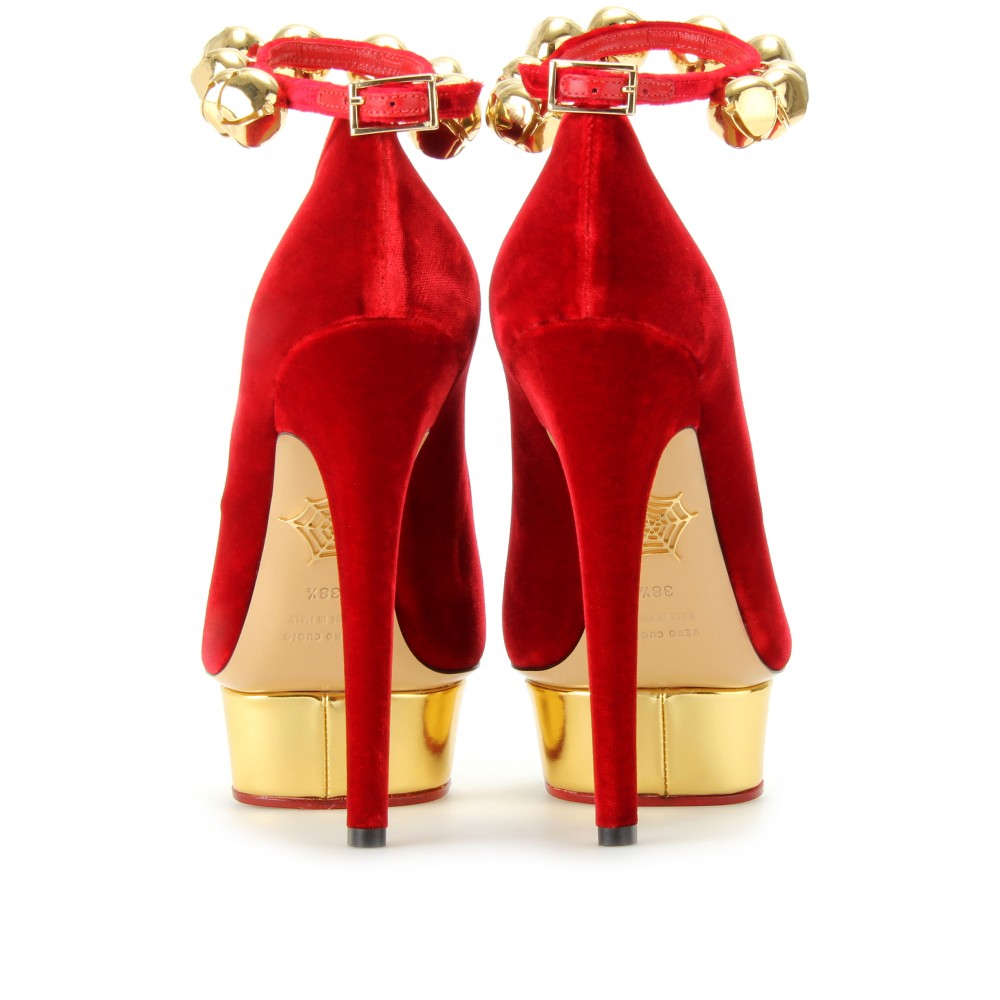 The upper of course is red velvet, sumptuous and rich and warming. They remind me of mulled wine, and make me want to wear them sat in front of the fire eating mince pies. Surely these are the best representation of Christmas shoes yet?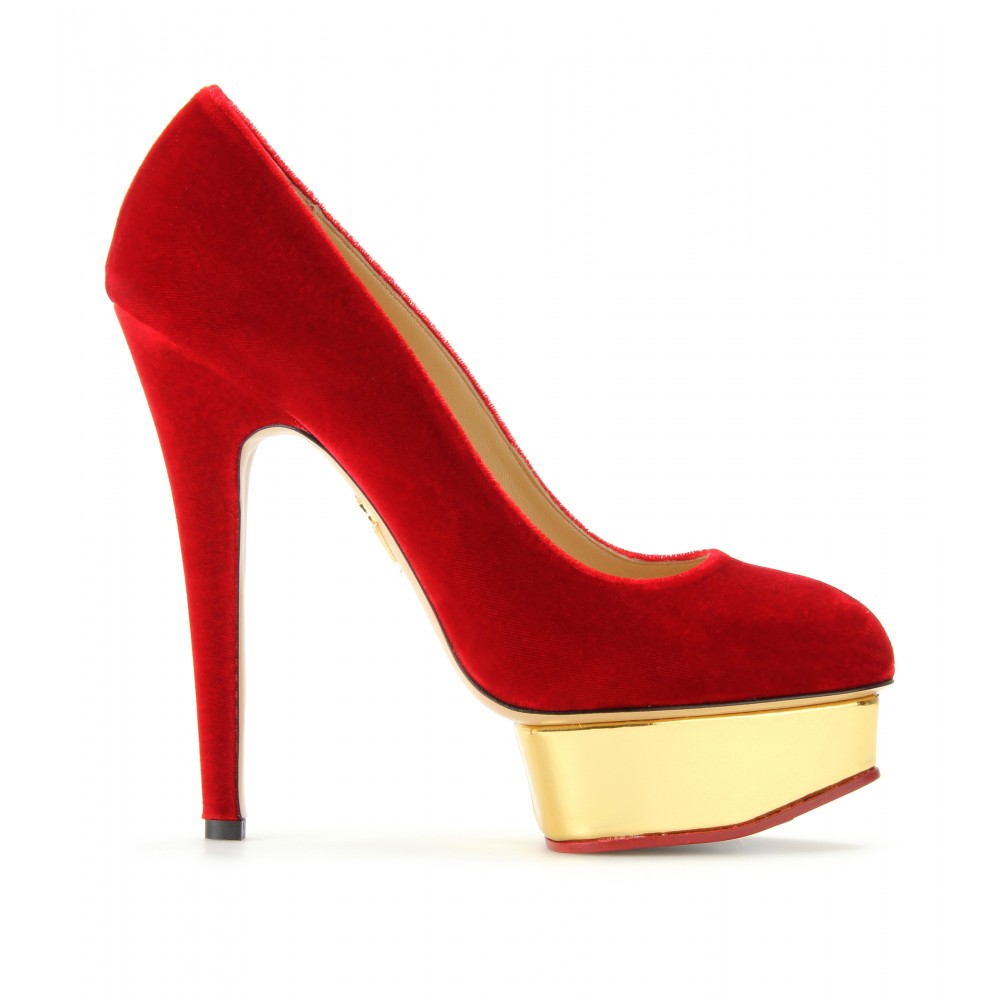 Of course with Dolly you can detach the ankle straps, making them much more wearable as an evening shoe throughout the year or even just so you can remove them once the novelty of jingling up and down the stairs has worn off. I do wish I owned a pair - I always cook Christmas dinner in heels and a Christmas outfit, and these are just to die for!
BUY THEM NOW AT MY THERESA