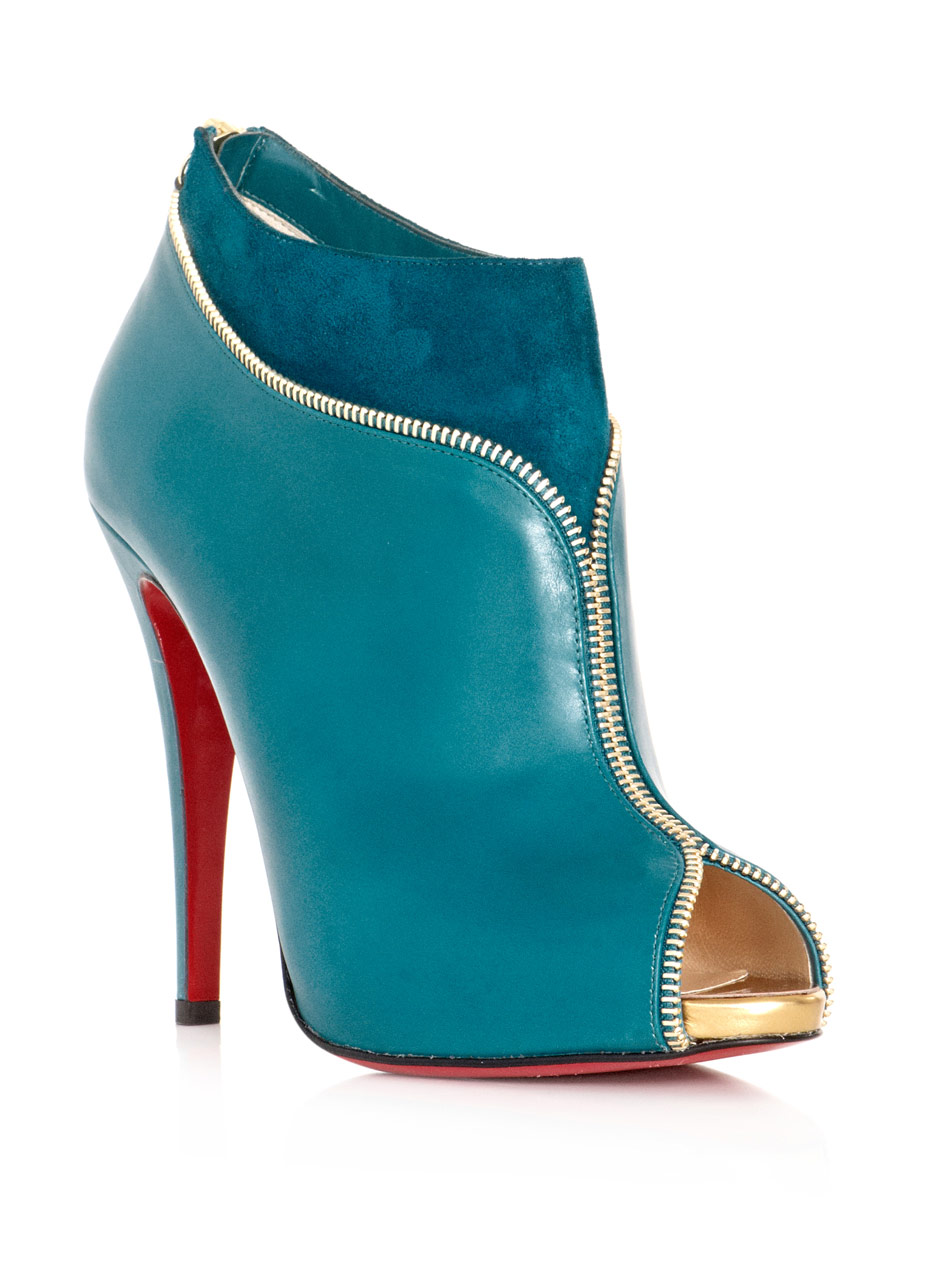 These gorgeous peacock blue ankle boots are my latest love from Chrsitian Louboutin. For all the reasons cited in earlier posts about peep toe boots they are going to largely of course be utterly impractical. I do realise this, I promise. However this is one of those occasions when one should throw caution to the wind and just hope that it doesn't rain because these gorgeous teal blue beauties are hot hot hot!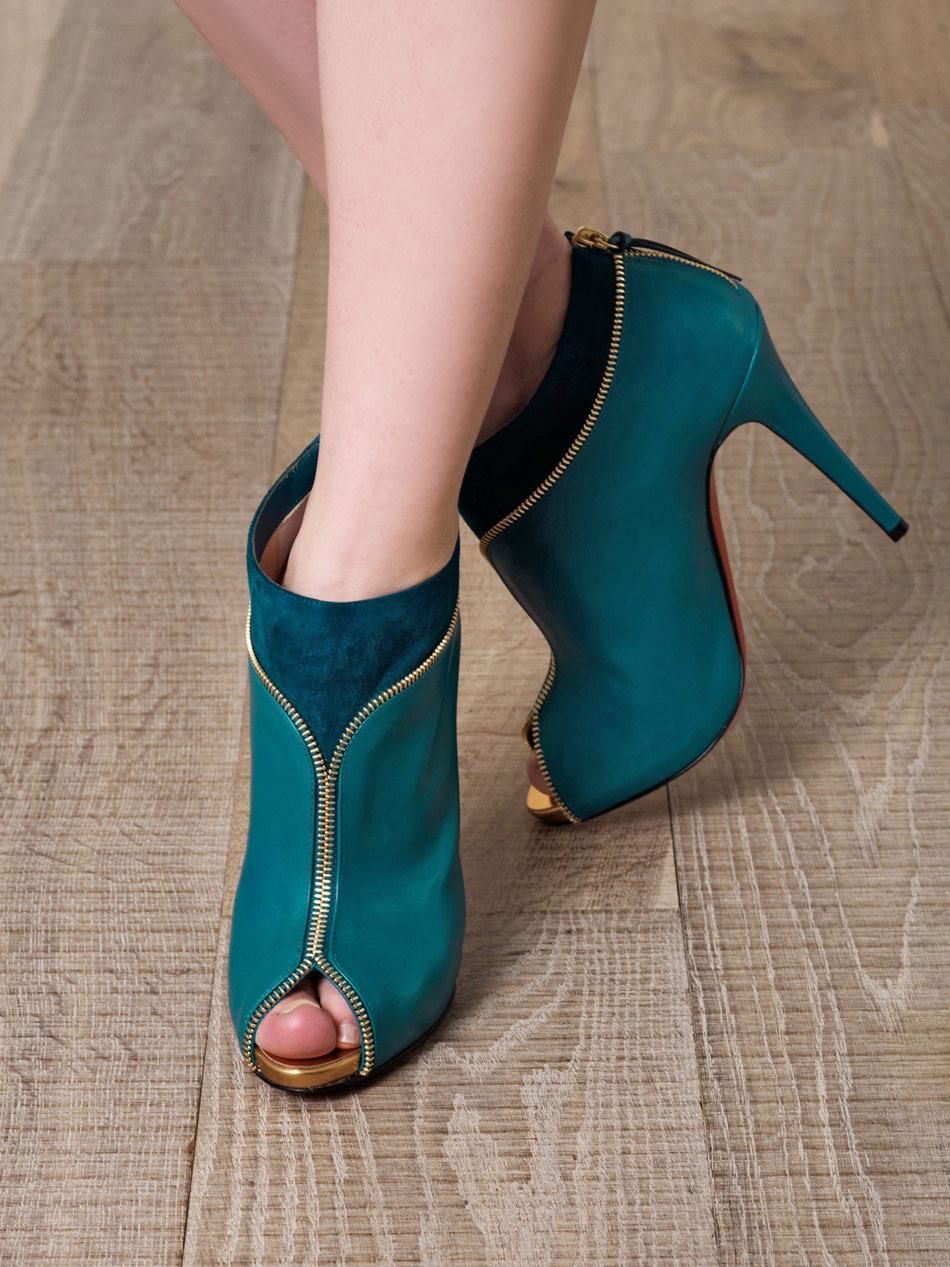 As you can see above they look just as wonderful on as you hoped they might. I really think that they would look wonderful with a hint of a bright red or a metallic gold pedicure peeping out as well.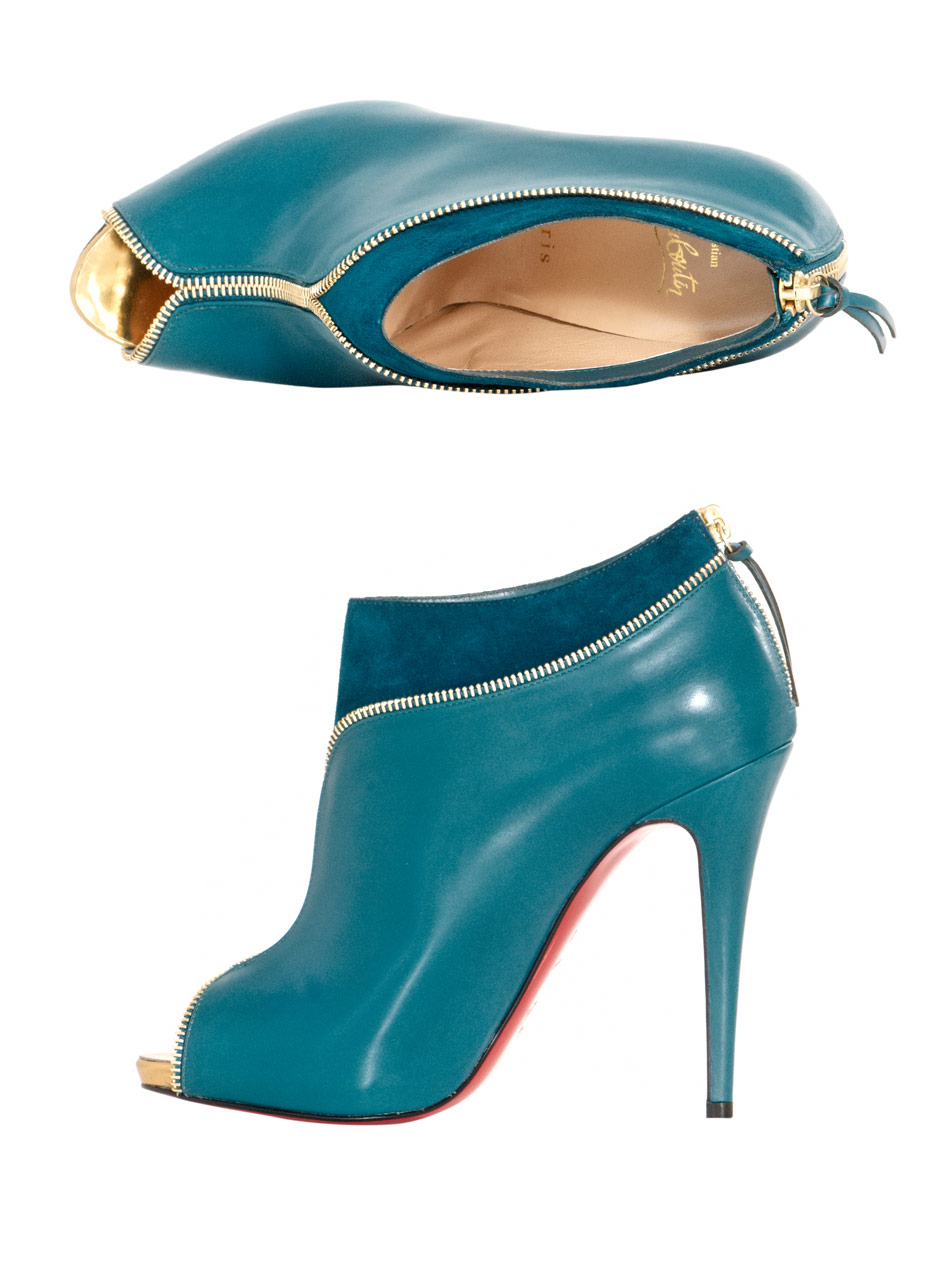 I love the signature red sole of course, but my favoutite thing about these is probably the little gold covered open toe platform. Such a cute touch and it really brings the zip together for me.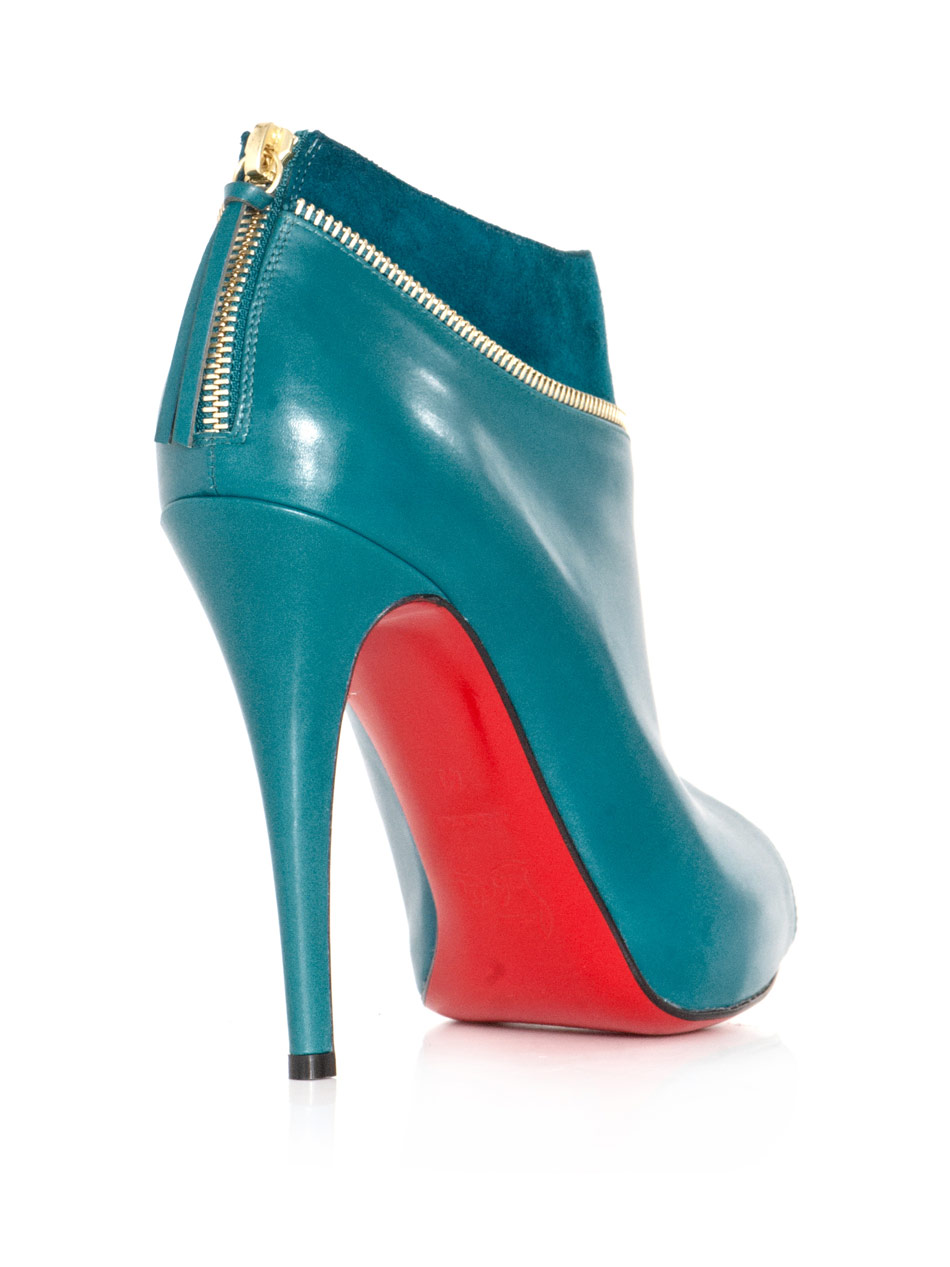 The zip pull, in case you were wondering, is finished off beautifully and resides at the top of the heel. This is decorative only of course but as ever with Louboutins, the attention to detail is second to none - these are very special little ankle boots indeed.
BUY THEM NOW VIA MY LYST