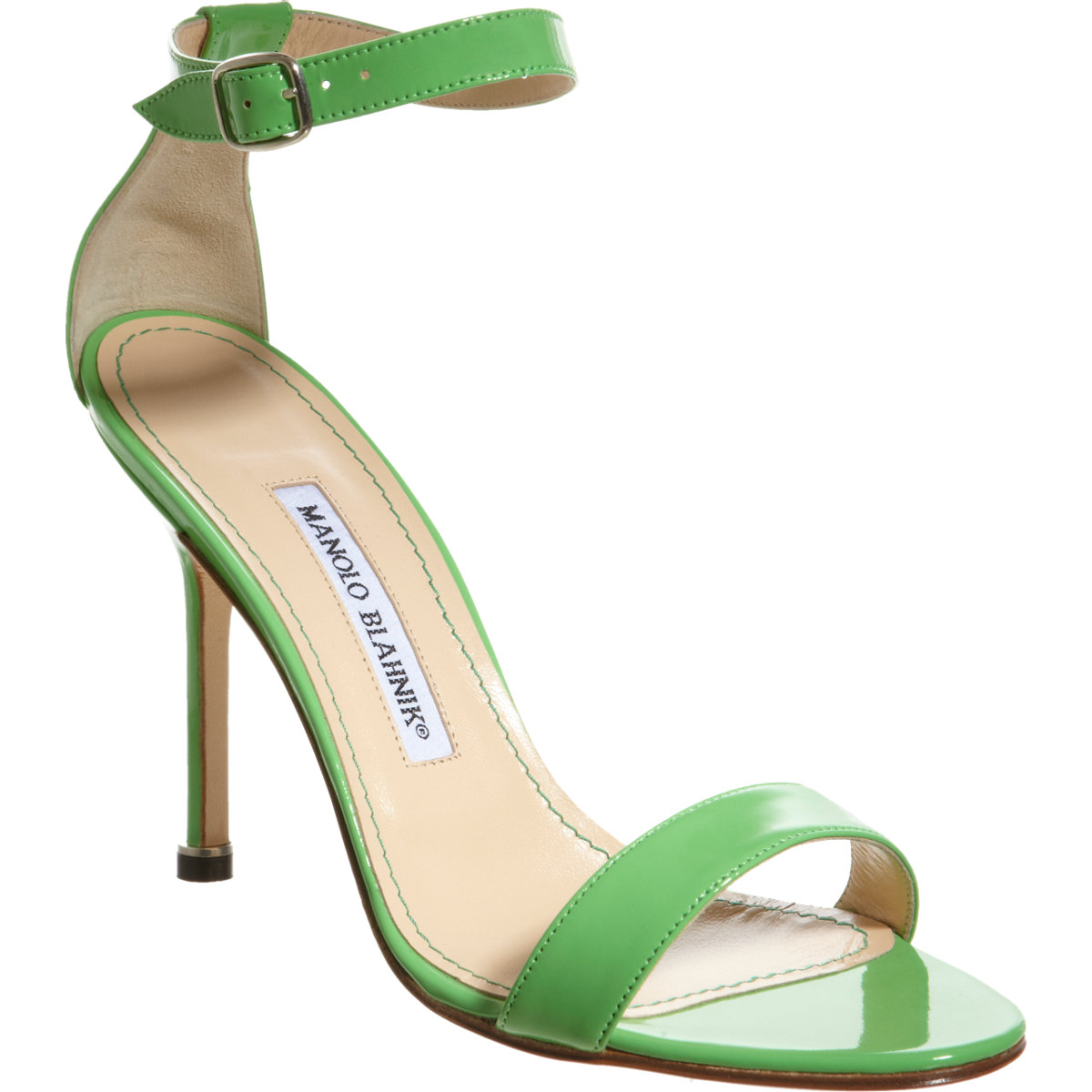 OK so on a cold winter's day it's not my most practical shoe recommendation to bring you a minimal Blahnik green patent ankle strap sandal. No, it's totally true and I will hold my hands up to that! However, these little green wonders of the modern world are so pretty and cheerful that perhaps we can remove our minds this lunchtime from the snow shovels and the furry mittens to remind ourselves that temperatures will improve! Summer will bloom after spring and just think how wonderful these strappy sandals will look with a simple shift on holiday.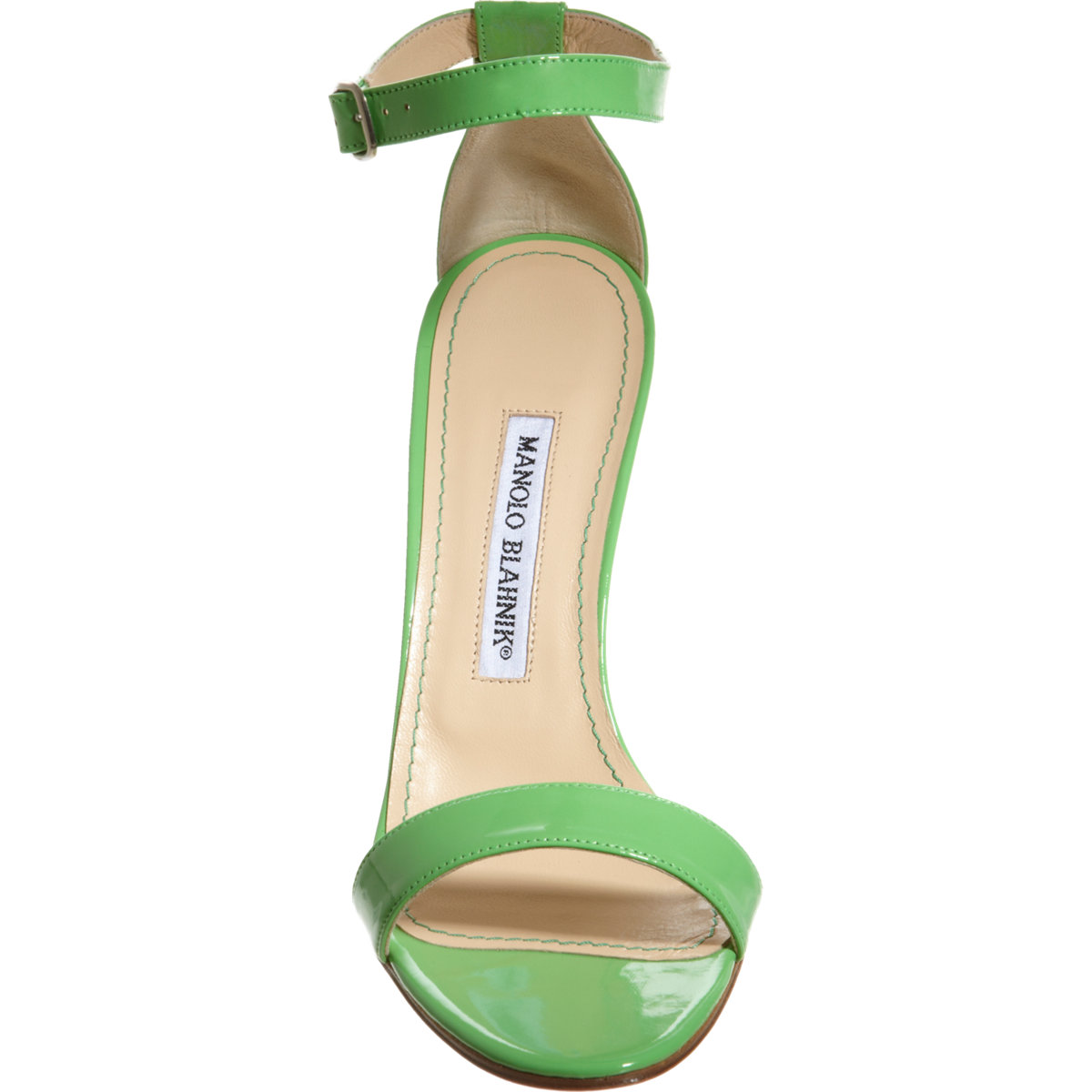 If you have a winter break coming up then these would also be perfect for it. Equally suitable for a multi coloured print sundress or a LBD for the evening bar, these versatile little shoes could take some of the hassle out of packing all your shoes for the holidays. Of course I am not suggesting just a single pair of heels for a holiday (or anywhere NEAR that in fact!) but you could definitely wear them a few times over the course of a break and dress them up in different ways.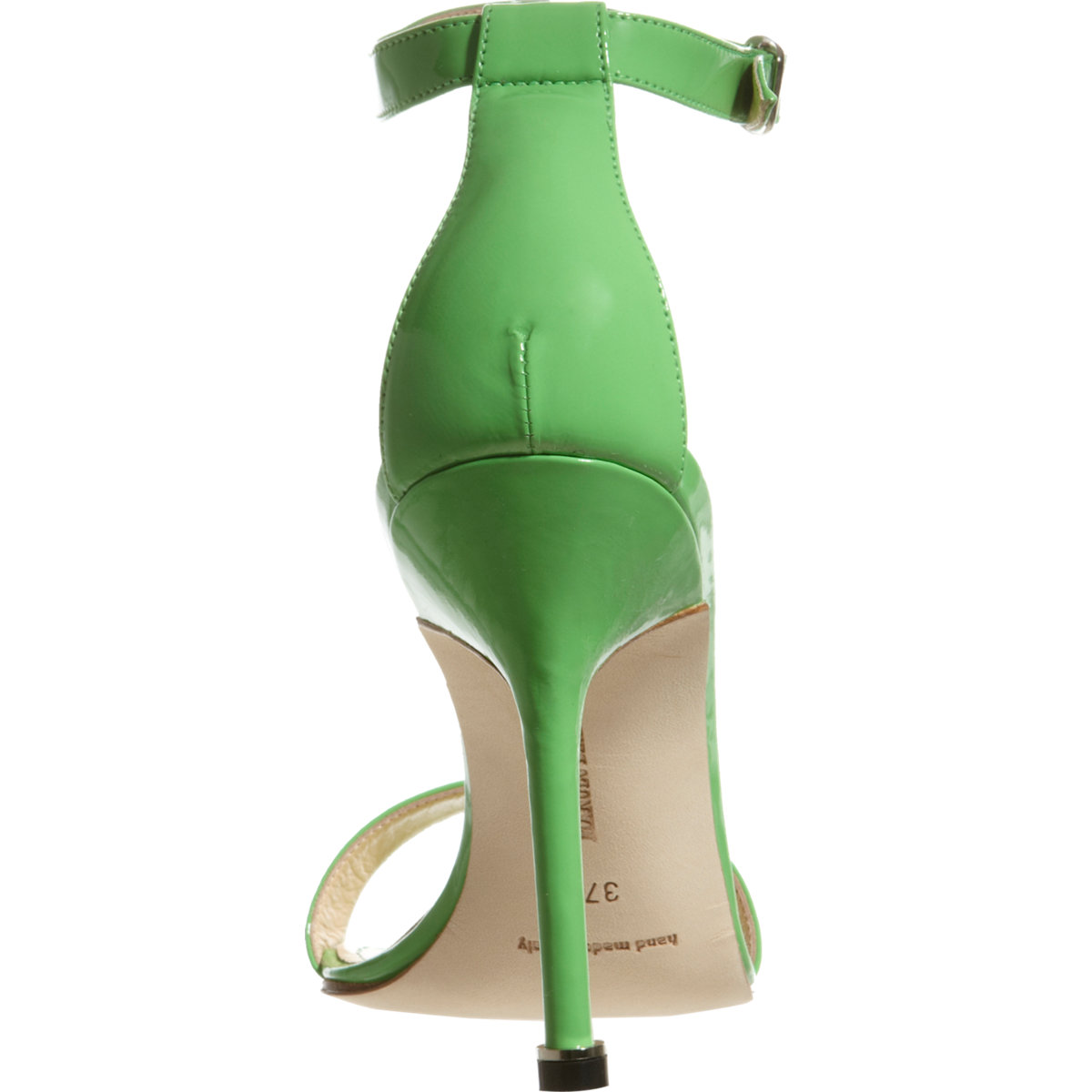 Simple, understated and elegantly classic. Make them yours if you can, you lucky thing.
BUY THEM NOW VIA MY LYST