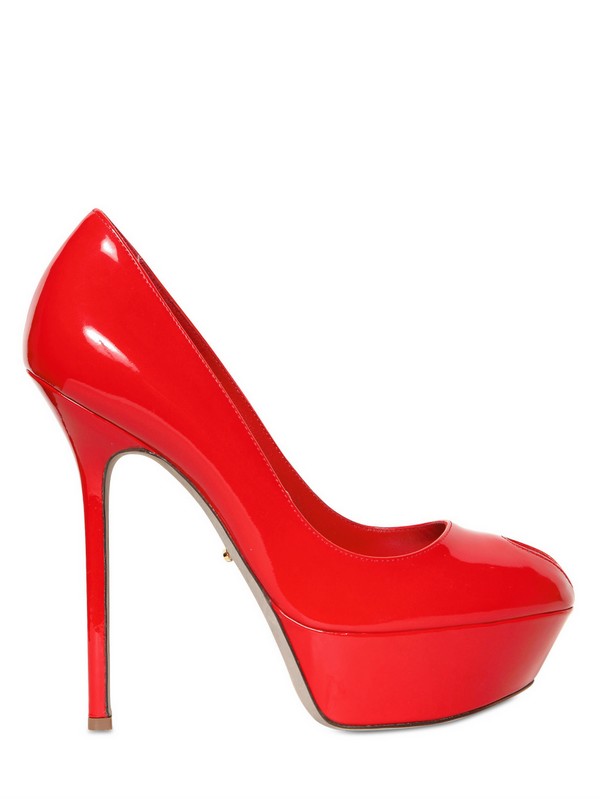 There was an audible 'Ooooh!' at my monitor when I first made eye contact with these delightfully sexy and sassy red patent pumps from Sergio Rossi.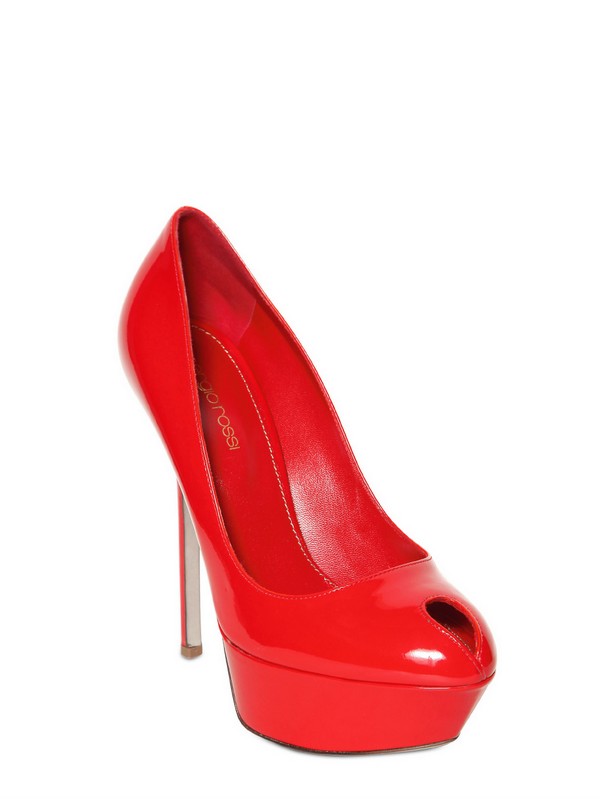 I don't find peep toe styles often all that comfortable unless they are more like these - little 'keyhole' style ones as opposed to something that can either cut off the circulation or even worse rub into blisters. I love my killer heels but I don't wish to kill my feet as part of the process. I also love the fact that these feature a teardrop peep, like the Giuseppe Zanotti Sharon style, but utilised in a completely different way.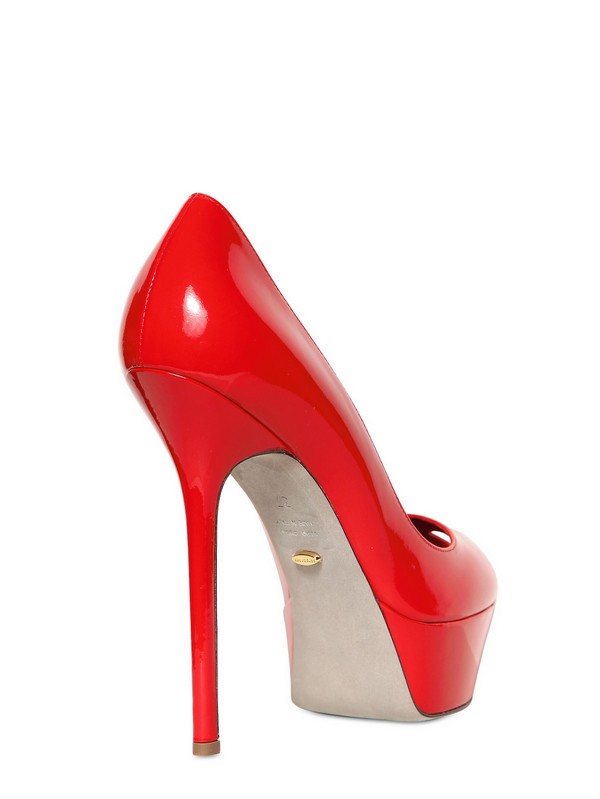 Of course they are amazing from all angles. I don't need to do this of course, but in case you needed any further convincing then this is how they look on...
We can pretend that the model wasn't clearly wearing a size too small for the shot (ahem!) and see that they do indeed flatter the leg as we knew they would.
A modern twist on the classic red pump - magnifiqué!
BUY THEM NOW VIA MY LYST