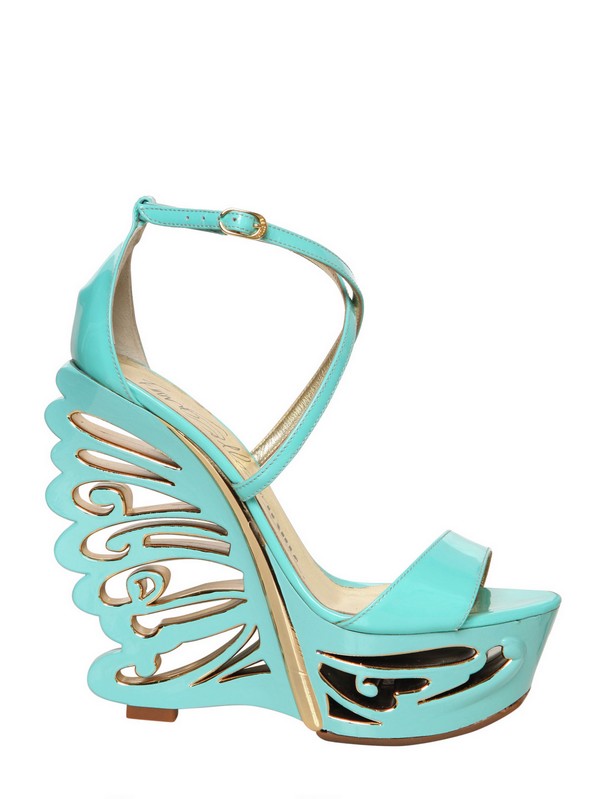 These will not be for everyone to covet or even like necessarily but they rather fall into the 'shoes as art' category, and so we should at least observe them and acknowledge their existence even if we wouldn't necessarily wear them. I do actually think that the intricate filigree cutwork heel is rather pretty. From the side view at least...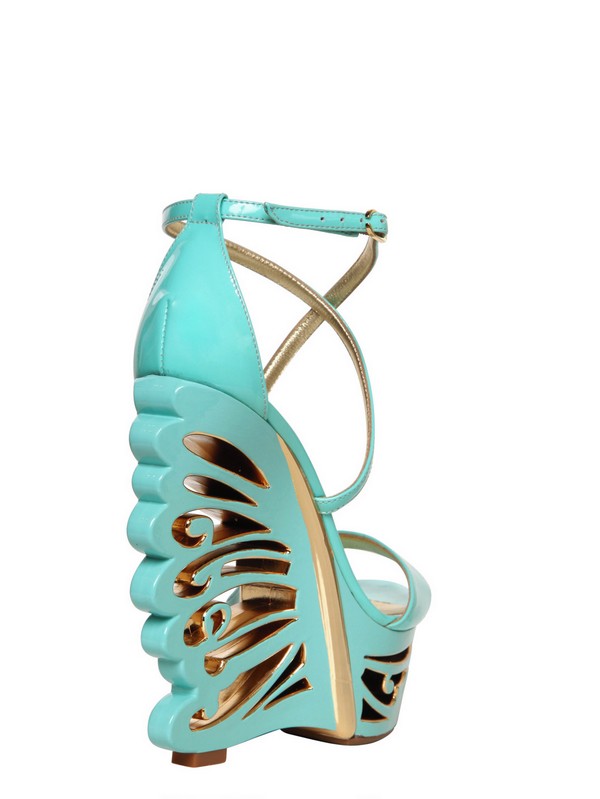 Hmm, I am not quite so convinced from the back.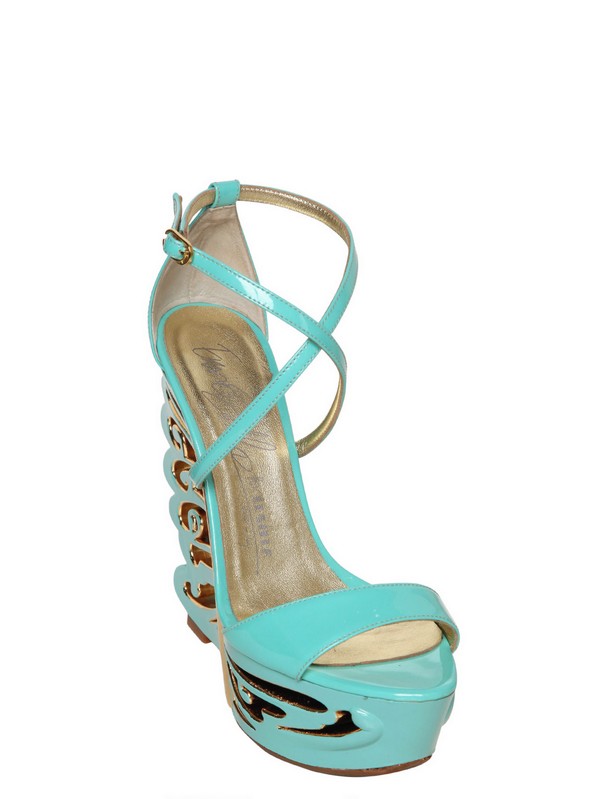 The dinky little cross straps are really cute though, no?
BUY THEM NOW FROM LUISAVIAROMA