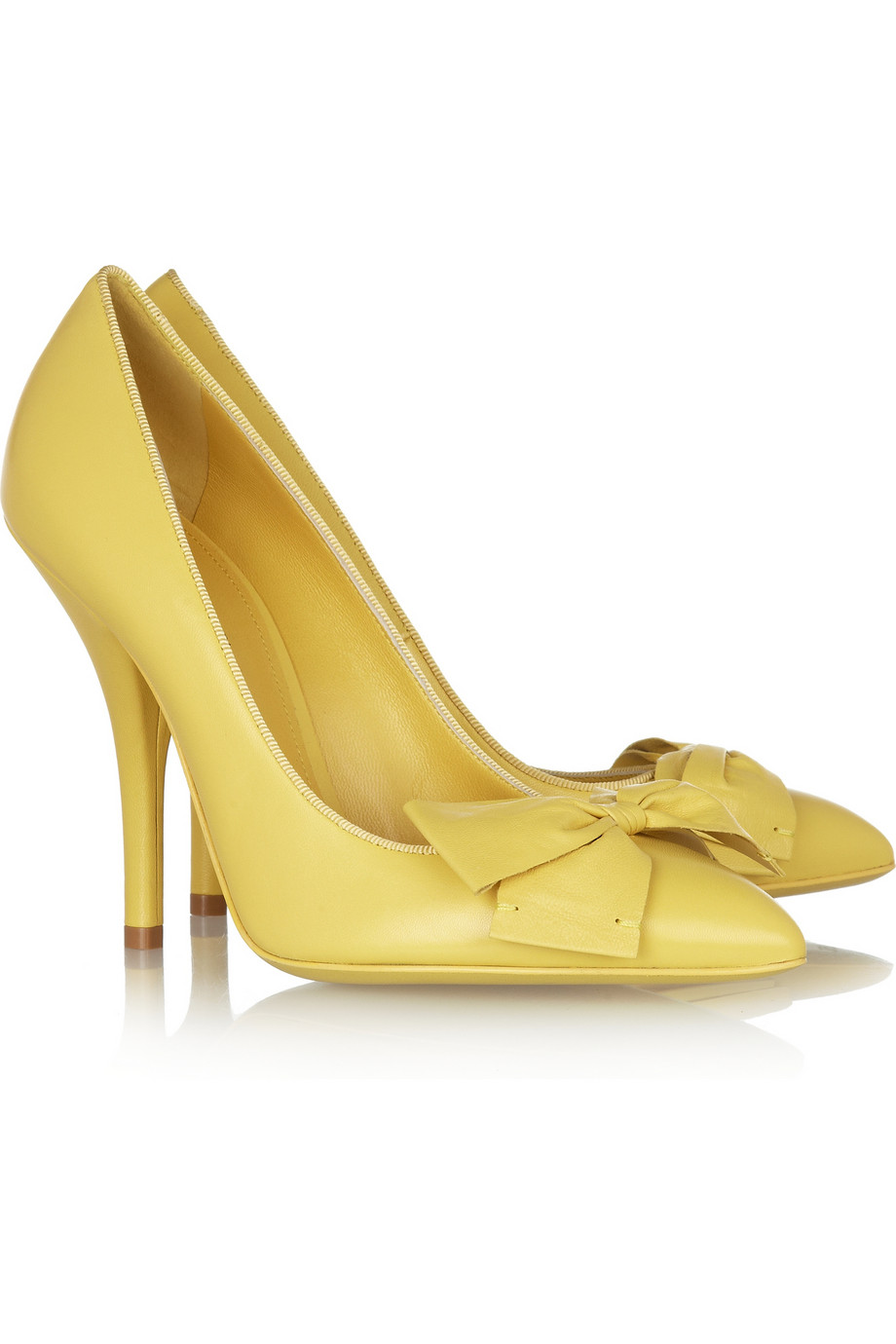 If you are a follower of
Shoeniverse on Facebook
then you may have seen these posted as one of my social 'brighten up your Saturday morning' posts which featured several brightly coloured shoes to combat what was a very grey and foggy morning. Ironically enough the day turned out rather bright and sunny after the initial fog had been burned off, so these were actually an inspired choice.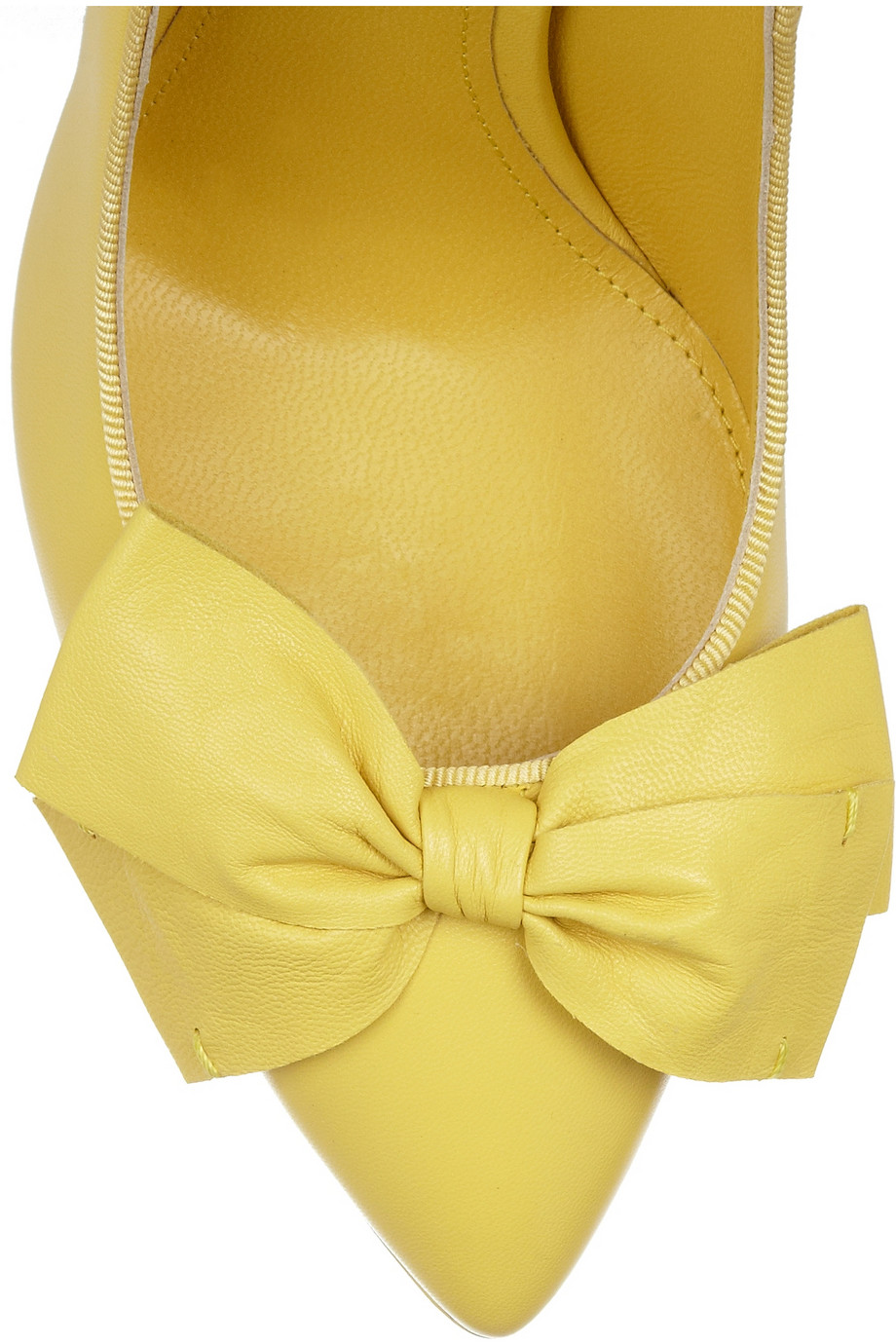 They are, of course,
all
about the bow. This is such a sweet embellishment in any colour but for some reason in this rich buttery lemon yellow they look even better. These shoes are incredibly sweet and elegant.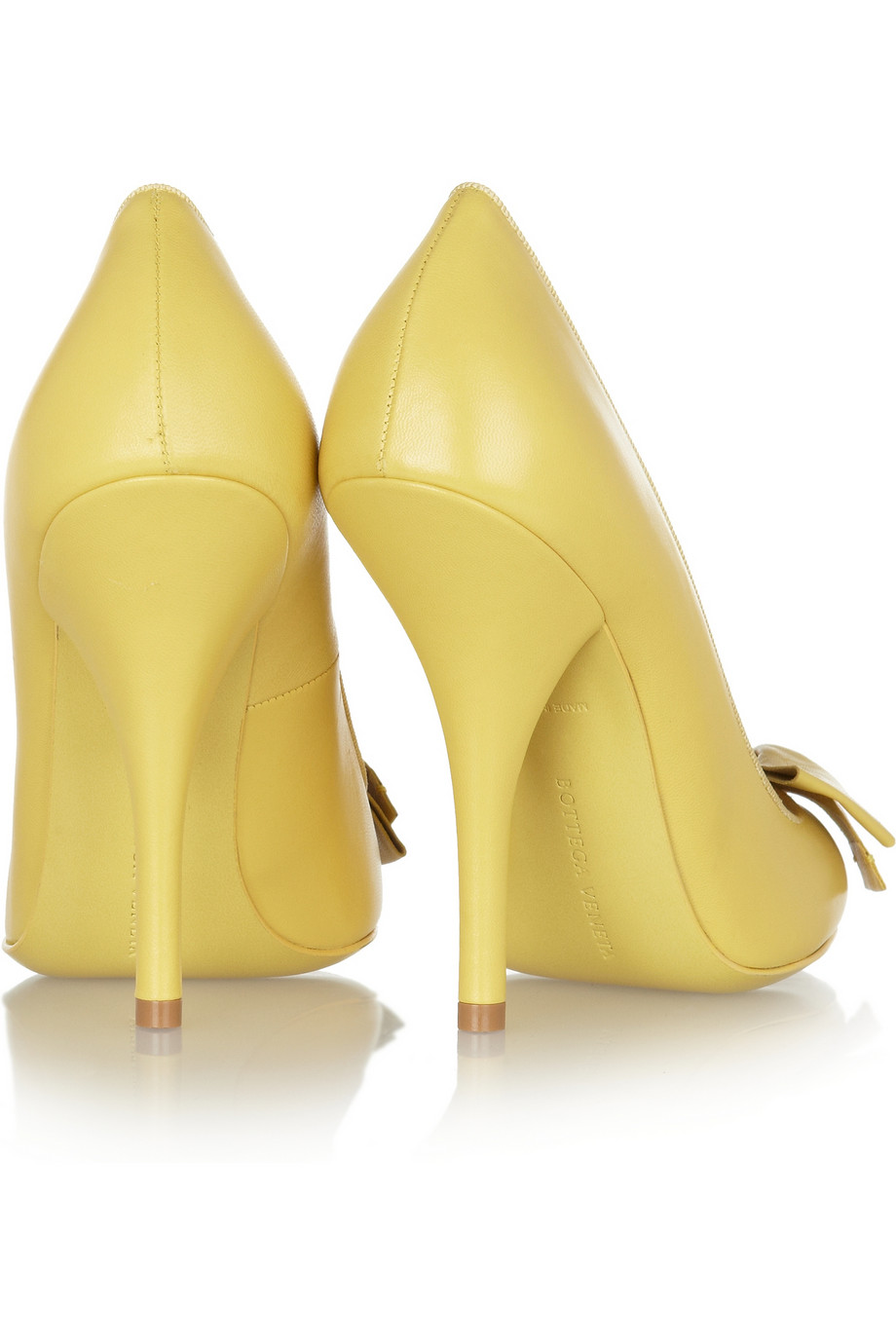 The rear view doesn't disappoint either, with a deep inward curve of the heel reminiscent of a Badgeley Mischka heel. These would make perfect bridesmaid shoes for a spring or summer wedding. One of my favourite things about them is the lemon leather sole too - just divine!
BUY THEM VIA MY LYST