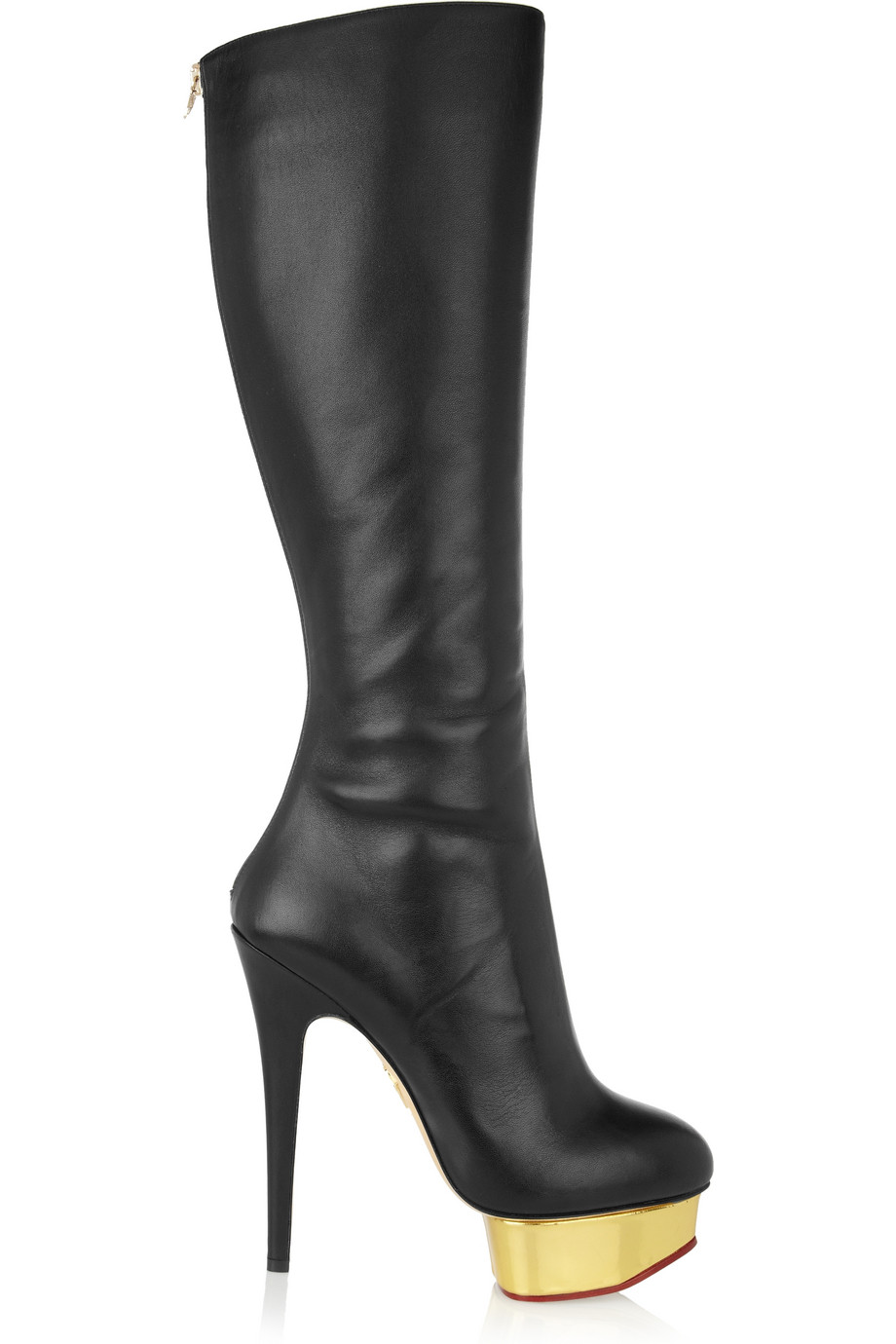 Featuring the signature Charlotte Olympia golden contrast platform, these stunning boots are to-die-for.I struggle to see how anyone could fail to be moved by the extreme curves and sexy swagger of these knee high beauties. I really should have featured them before, but better late than never!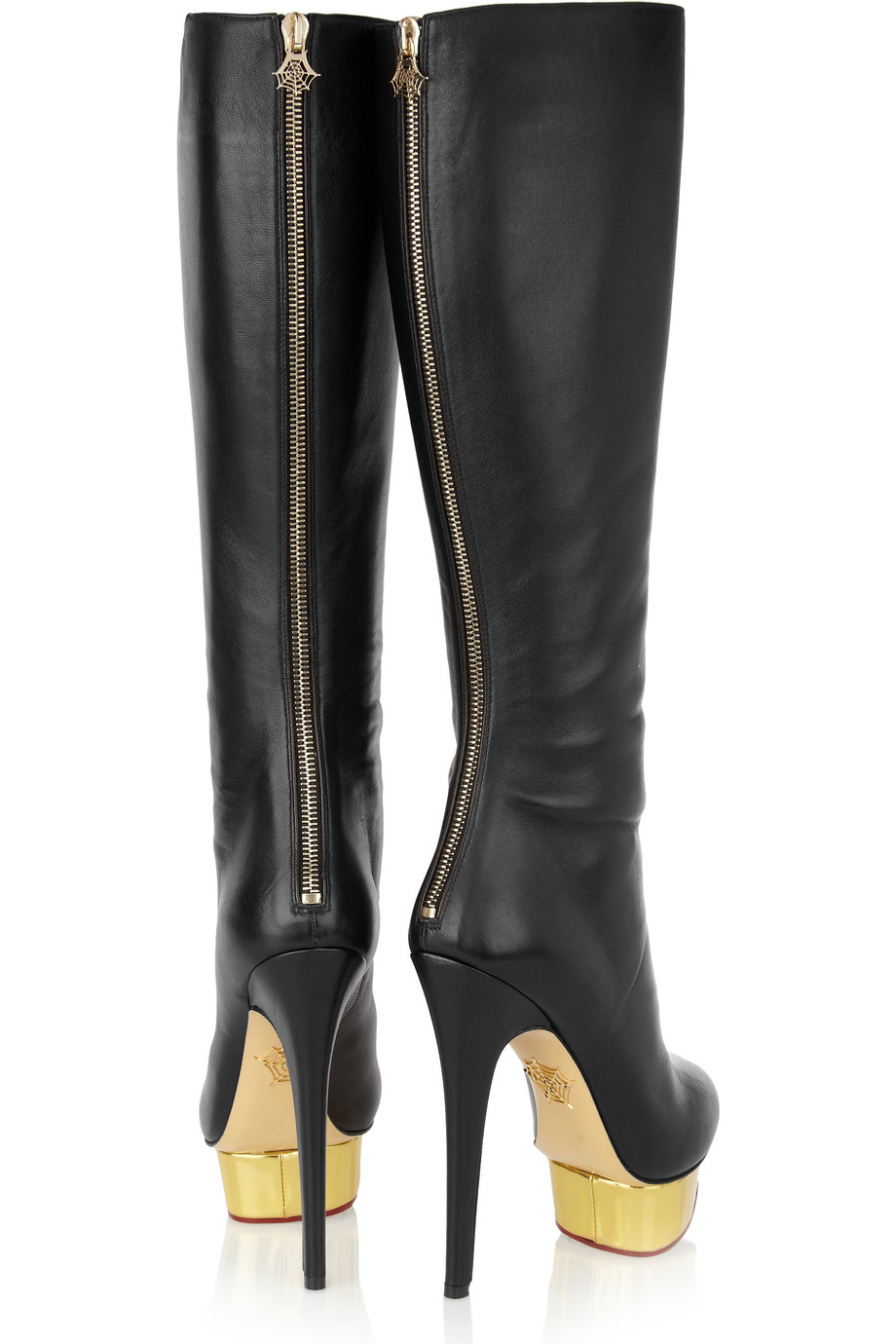 The back view kills me. The zip! And look at the slimness and line of the heel... just wow. I can imagine a few of you out there perhaps would not dare to wear them, but even if they are not your own personal style, you can surely enjoy the design as a work of art.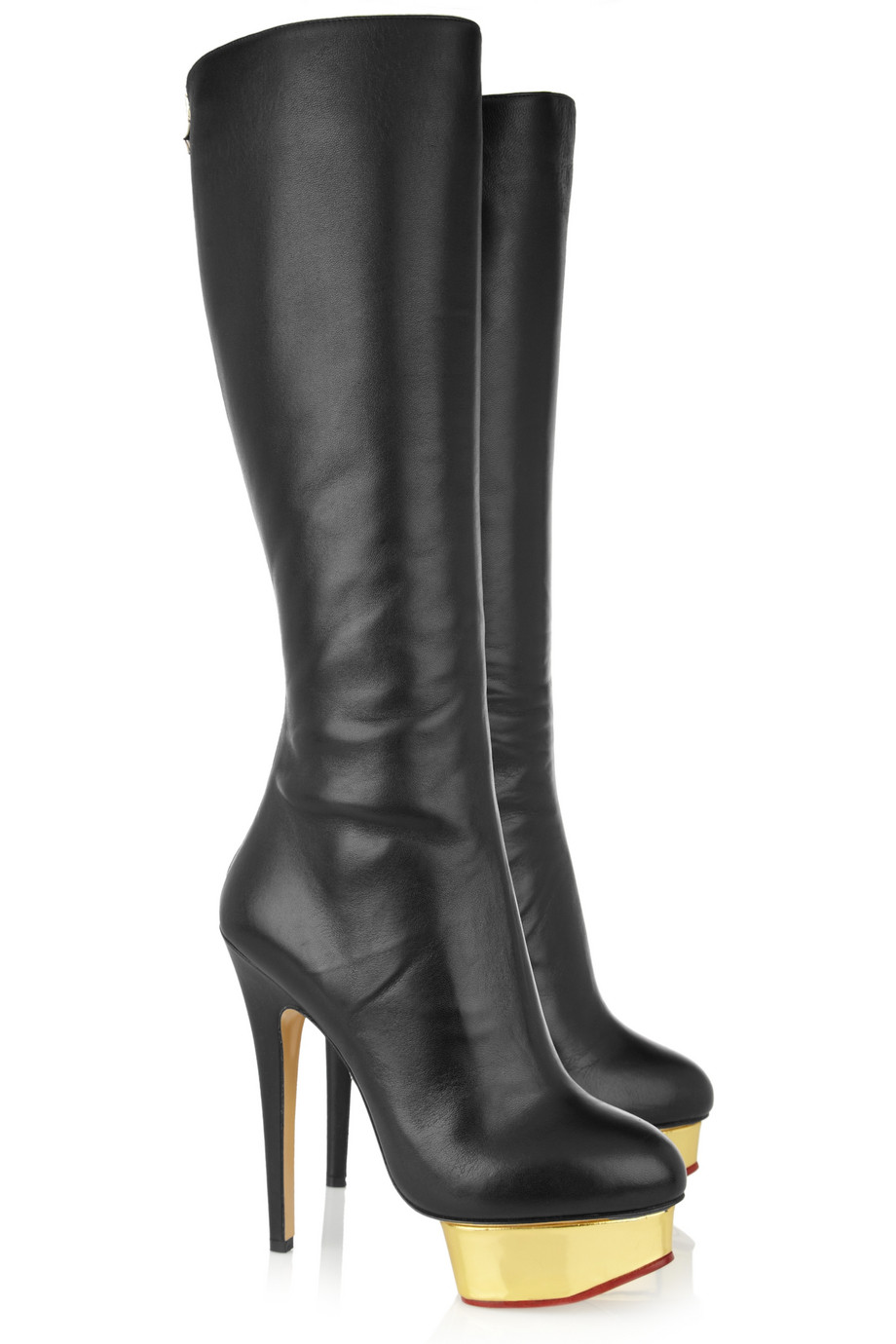 Unfortunately at a little over the £1000 mark these are not destined to be in my shoe collection anytime soon. But if you are lucky enough to be able to add them to your shoe closet then I salute you - you lucky LUCKY girl.
BUY THEM VIA MY LYST