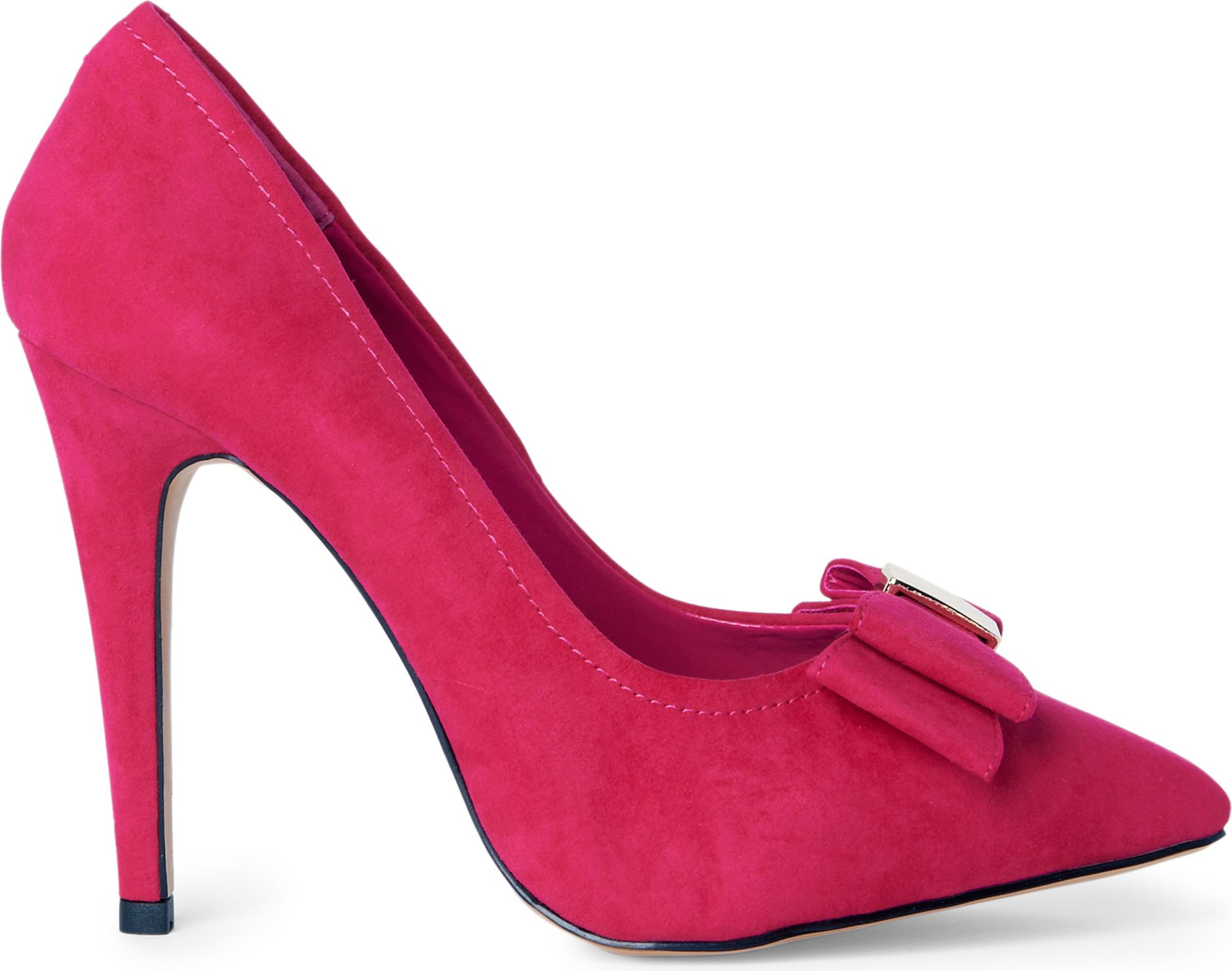 By now I am guessing you all know the deal with me and Kurt Geiger / Carvela and also with hot pink shoes, right? Good stuff.
These ones are also on sale and will cost you less than £50 - perfect for a last minute present if you are in need of extra brownie points! As with many heels these are all about the detail, which is Annabelle's case is the sweet metal detail front double bow and the top down view that's seen when worn.
Let me show you what I mean... prepare for the money shot.

Yes they are a gorgeous warm hot pink, and yes no doubt the quality will be good and they will be comfortable and flattering too. But THAT bow is what sells them to the world, and also the slight retro styling of pairing it with a pointed toe. They could almost be vintage. Amazing looking ahoes, and half price too? Can you go wrong here?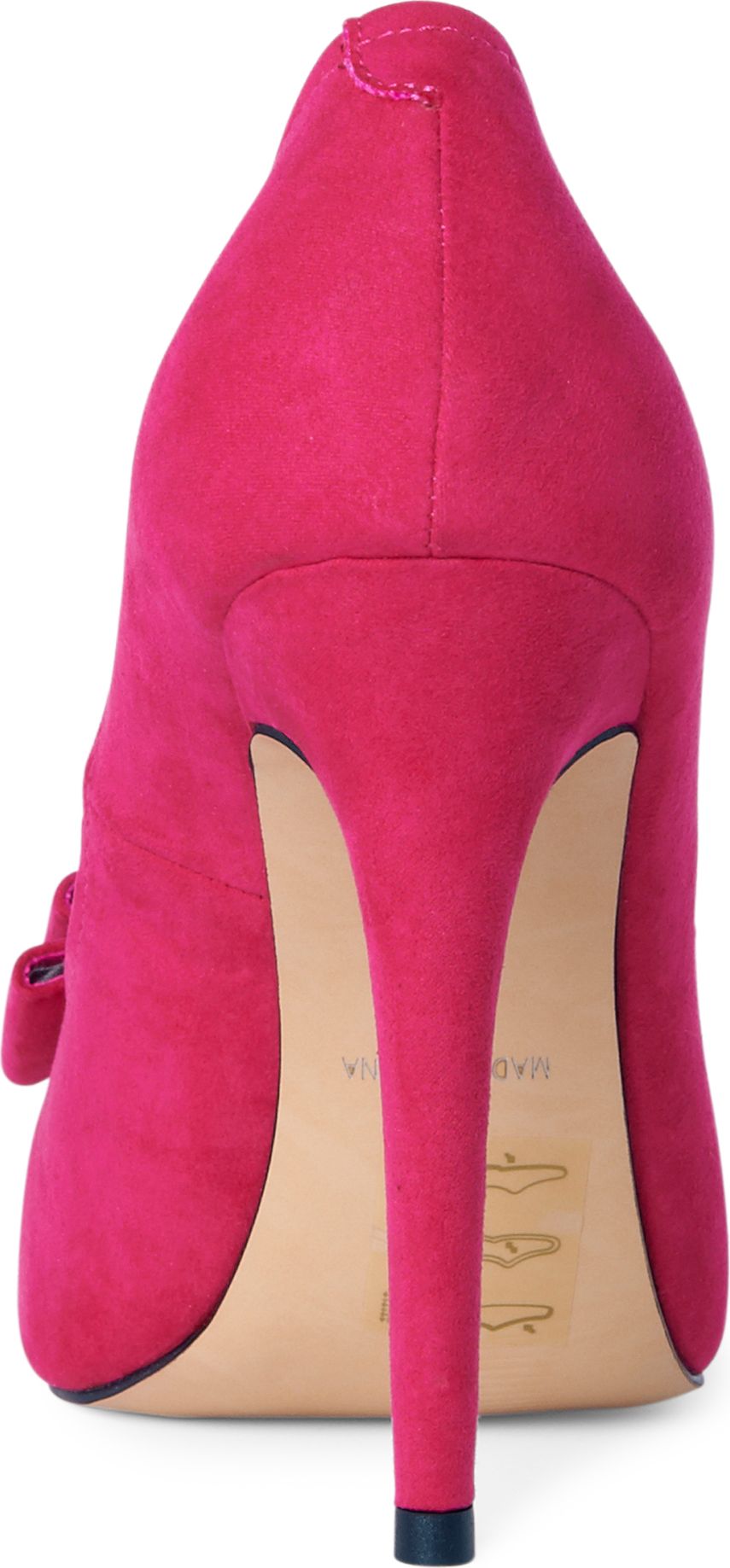 The heels is gorgeous too - they simply do not have a bad angle.
BUY THEM NOW AT SELFRIDGES