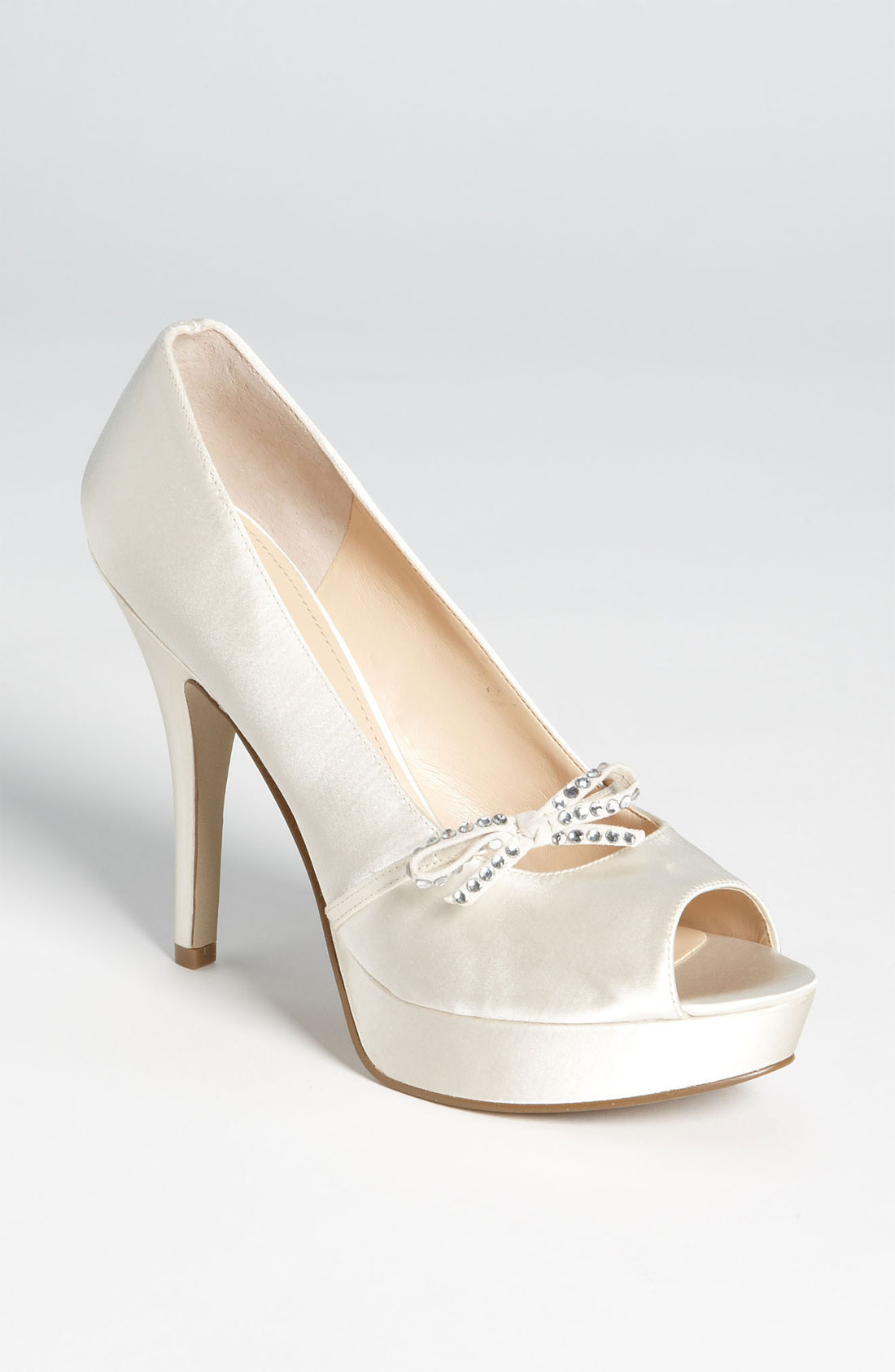 I do have an awful habit when choosing Bridal Shoes to feature on Shoeniverse and that is to forget that so many people are on a tight budget. So whilst we all would love to walk down the aisle in Louboutins or Badgey Mischkas we might have to face facts that sometimes our purses don't stretch that far.
That's what's inspired this Wedding Wednesday post - because these shoes are just £72 but look a million dollars.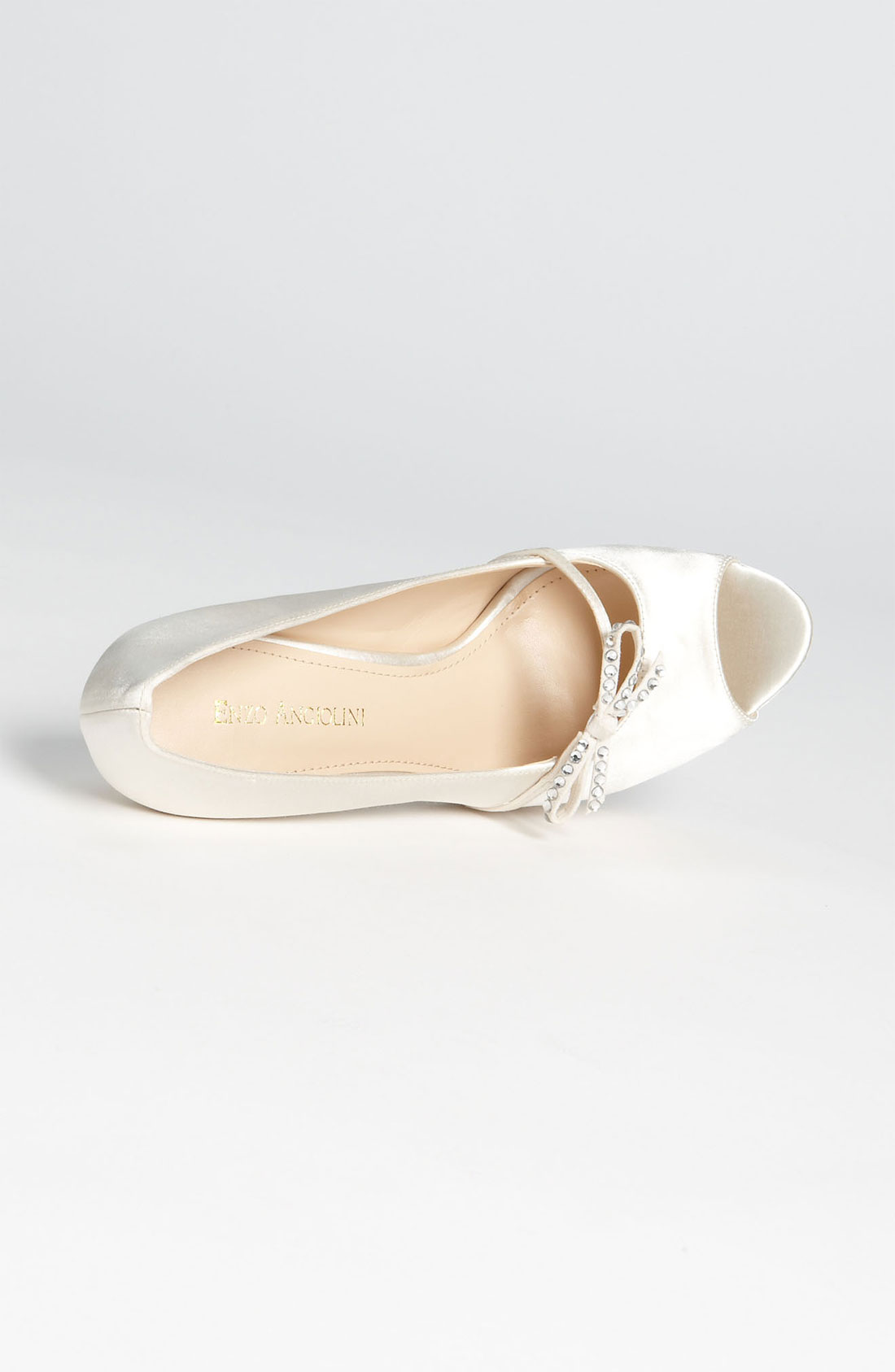 The sweet little strap featuring a small crystal embellished bow is a beautiful touch, and definitely sets these apart as being bridal shoes. They are modern and high enough without fretting about sore (or sprained!) ankles at the altar. The one inch platform should make them fairly comfortable too.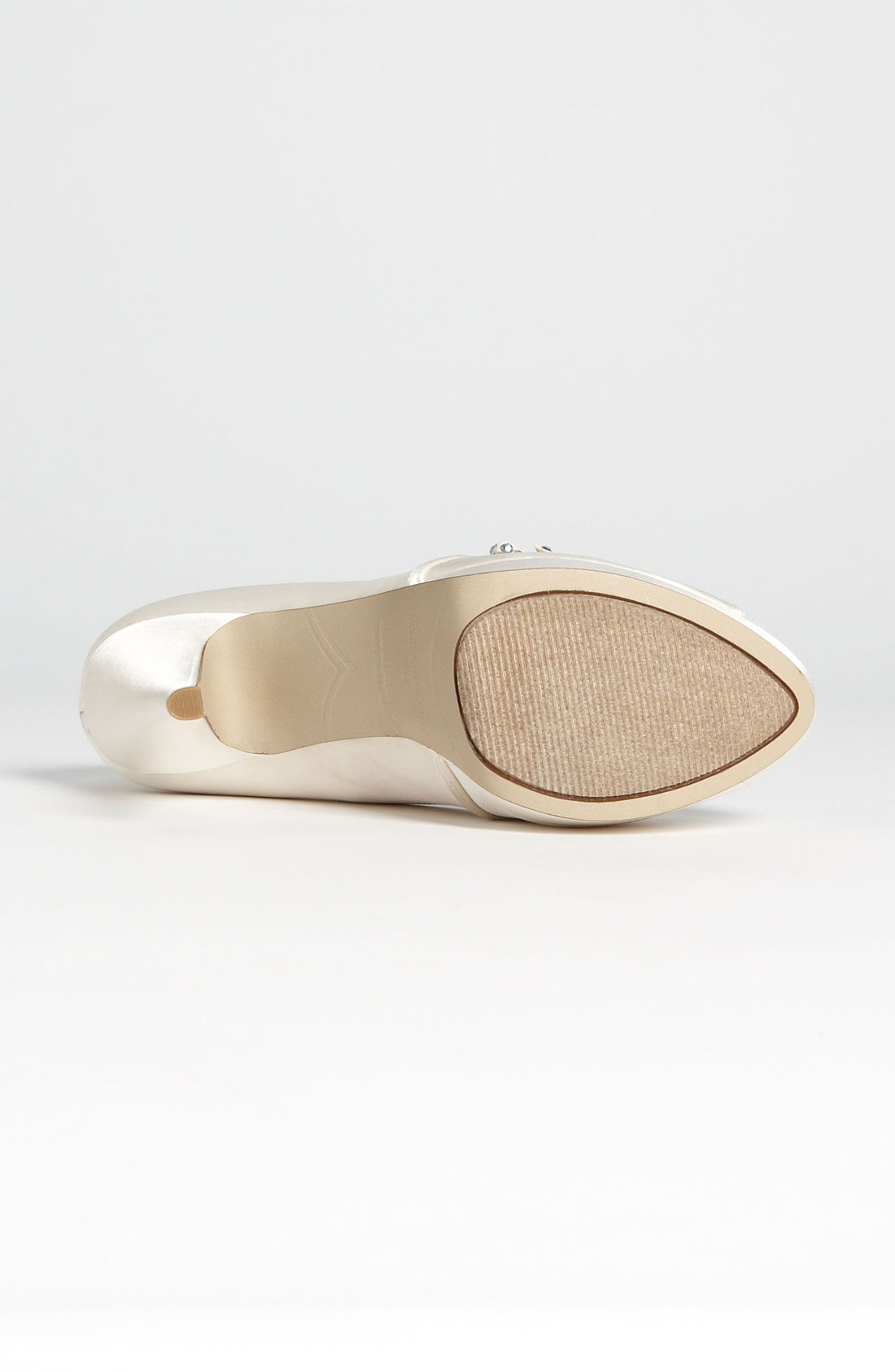 What do you think? Would you love to have these shoes for your big day?
BUY THEM at the Shoeniverse Shoe Shop