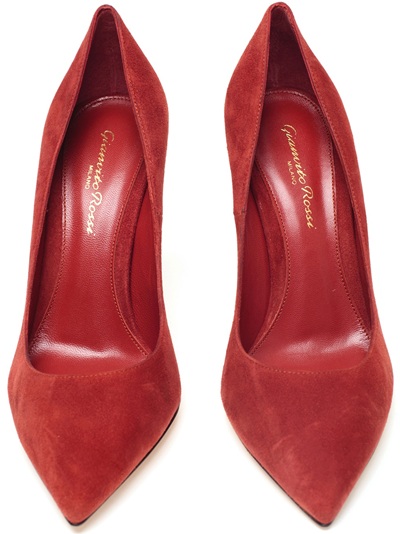 Oh how I love red heels that have just a little bit of an edge to them. True scarlet heels can look terribly tacky and be hard to wear, but when you venture down the worlds of burgundy and more russet tones then you normally wind up with a much more wearable look. This is certainly true of these stunning pointed toe heels from Gianvito Rossi. Let's take a look at the side view shall we?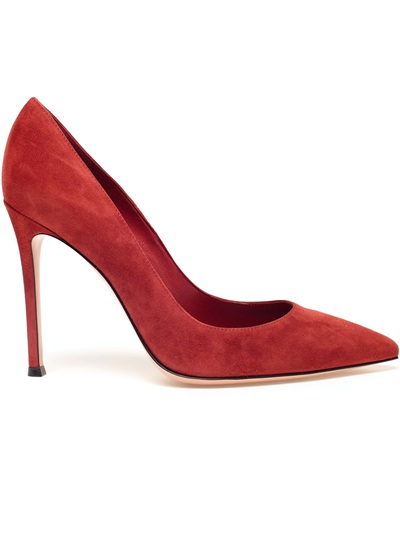 You see, these heels are stunning in any colour. I can't imagine a finish ruining the line of them either - they would work as spiked, studded, glitter, metallic or patent pumps just as well which is testament to a beautifully conceived design. The super slim stiletto keeps them looking refined and light on the foot too - a must when choosing a darker colour.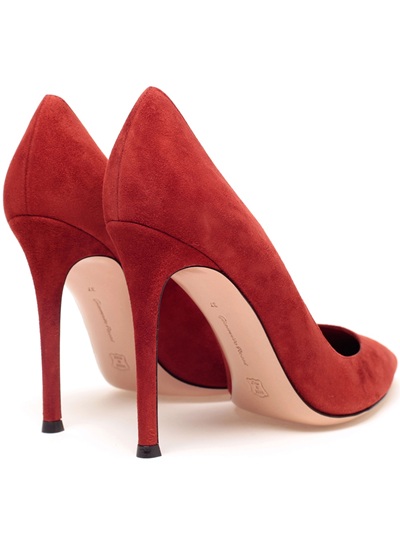 The don't have a bad angle, and the deep red is very on trend for the season too - but warmer and more accessible than the truer burgundy and maroon shades. Pair them with tight black jeans and a fur jacket and they will steal the show.
You can get them today on the Shoe Shop where they will cost you £566.
BUY THEM NOW