These are one of my favourite all-time shoes from Christian Louboutin, so it seemed fitting on this cold and dreary Friday afternoon to add them to the Shoeniverse collection of The Friday Luxe.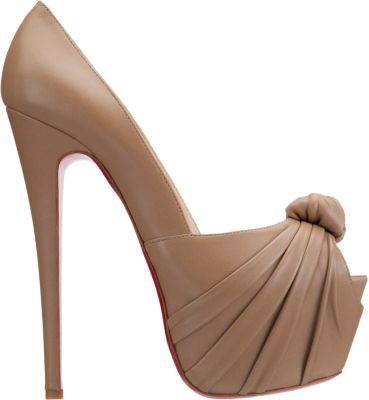 I have normally wanted these shoes in suede, but to be fair they work just as well in the soft buttery nude leather. They look so gorgeously warm and inviting, and they might just be the ultimate in leg lengthening perfection.

They are available at Barneys and will cost you a pretty penny sadly, but fear not ladies as I know where you can get the look for a lot LOT less. Check back at 6pm for the FNBA and get ready to want to spend!
Buy Yours Now - $1295