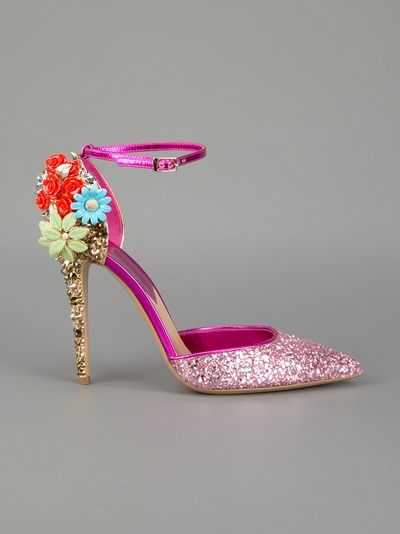 Now if you
follow Shoeniverse on Facebook
you may have seen me fawning over these when I found them last week, but now it's time for a proper look at them.
They sport possibly the daintiest ankle strap that I have ever seen, coupled with glitter, studs, spikes and flowers too - all with a hint of metallic sheen. They almost don't look
real
they are so very pretty.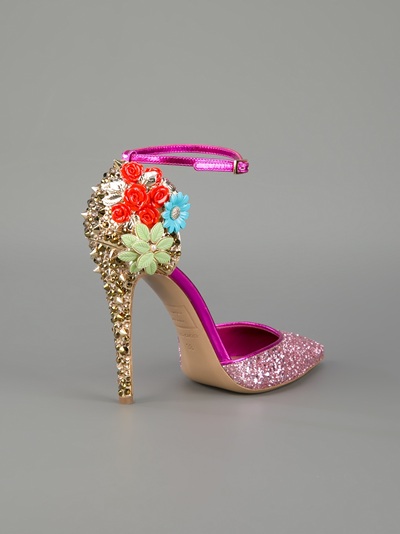 The enamelling on the 3D flowers is amazing, and makes me think of Fabergé eggs.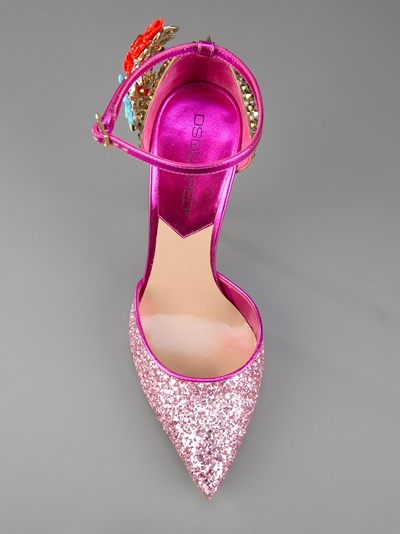 Wouldn't these brighten up any dreary, drab and frankly pretty damned cold Tuesday morning? I'd love to know how you would choose to style them too.
BUY THEM from the Shoeniverse Shoe Shop for £1452
But wait! Maybe you want the style as a wedding / bridal shoe? They also come in white!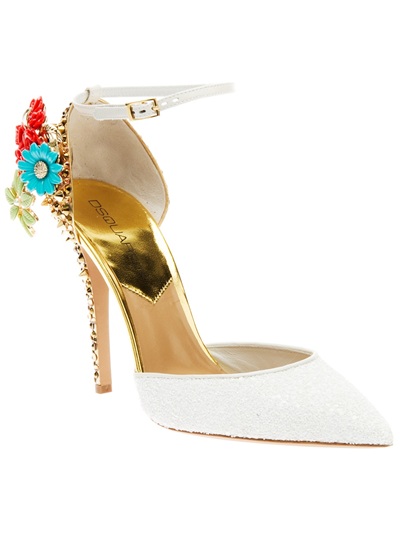 They would make an extremely eye catching bridal shoe and they can be yours today.
BUY THEM from the Shoeniverse Shoe Shop for £1469