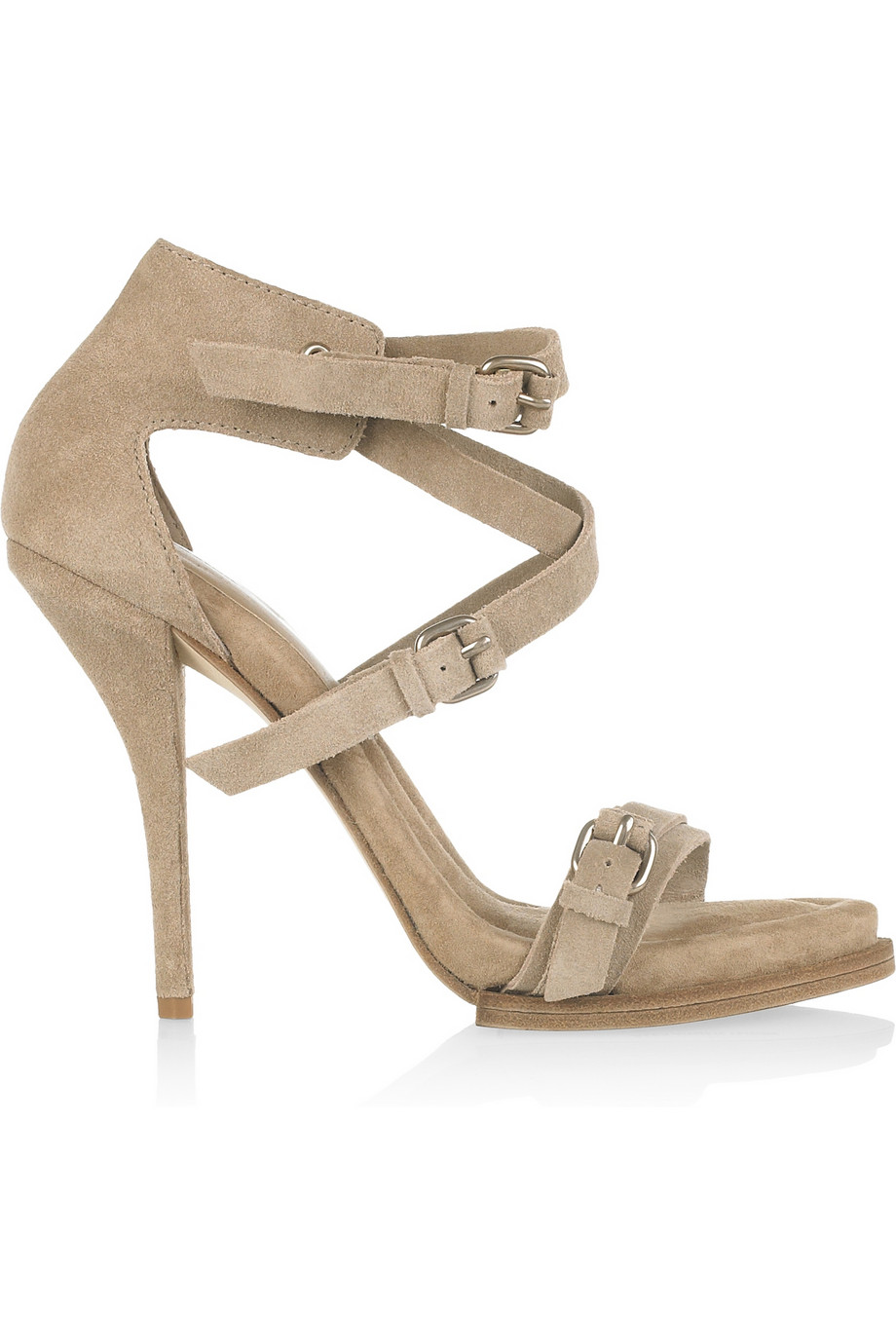 I found these at the weekend whilst adding them to the shoe shop, and felt that they really did need to be featured on the blog in their own right as well. I do think they epitomise how to do a nude sandal right, a feat that so many of the high street stores and cheaper retailers so often can get wrong.
Firstly the finish - they are not cheap hard plastic, and even if they had been a cheaper material, the need to try and make so many nude heels 'patent' finish often disappoints me. I like the odd bargain like everyone, but having been bitten more than once with cheap shoes which are so brittle they literally sand the skin away from my heels, the need to have a softer upper is a must. It needn't even be real leather. But you must be able to wear them or else they are pointless.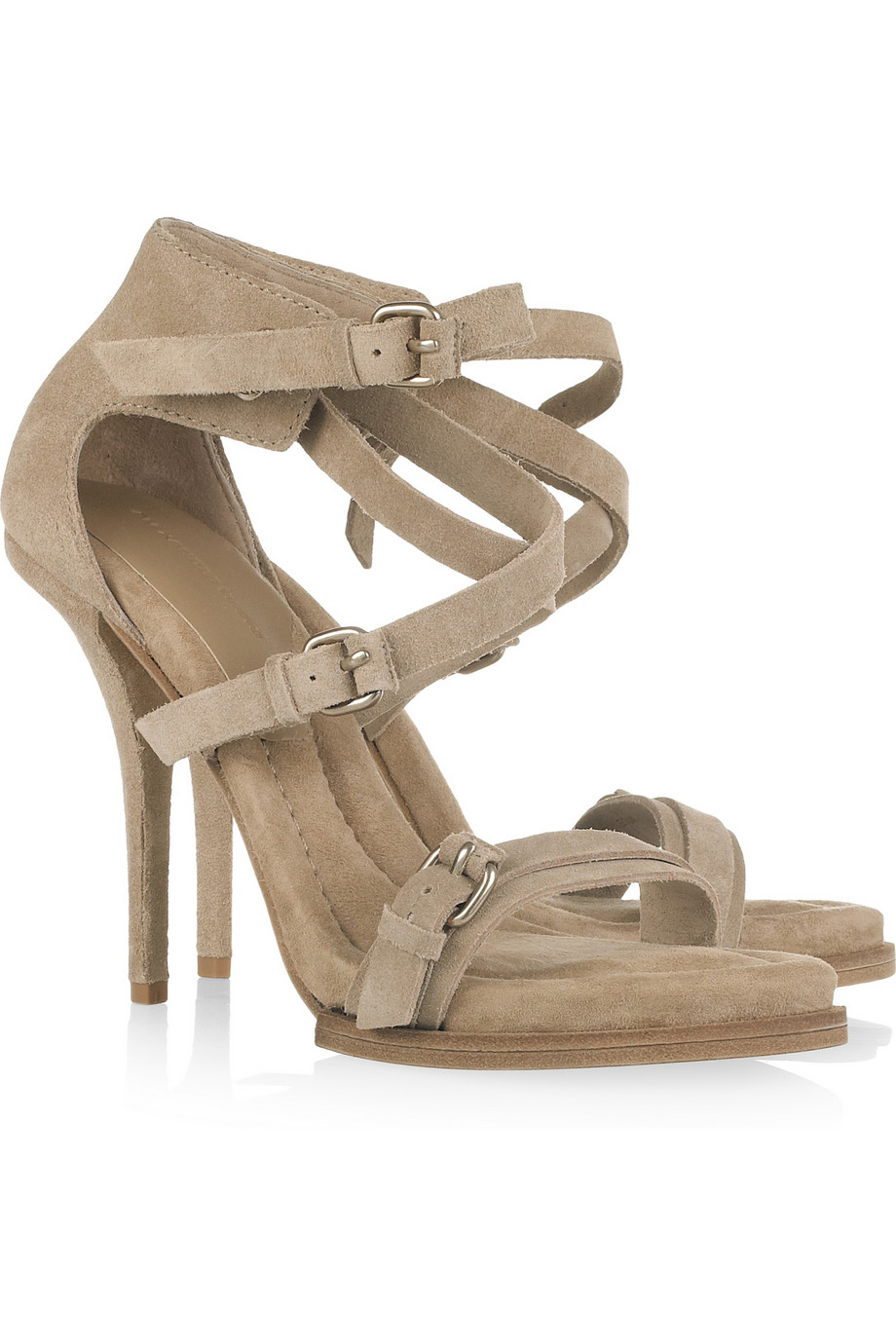 Secondly would be they often forget that we are not all strippers. Sometimes the cheaper end of the market loses the ability to know when to stop. If the shoes venture into the land of the ridiculous - and not in a good way - then we know that they should reign it in a little. These heels manage to look expensive, classy and wearable, with a lot of extra height too. Sometimes this is a hit and miss exercise for the high street and I've seen many a street fashion victim tottering around as if she is about to start using one of the precinct lamp posts as a pole to dance around. Not a good look ladies. Reign it in a bit.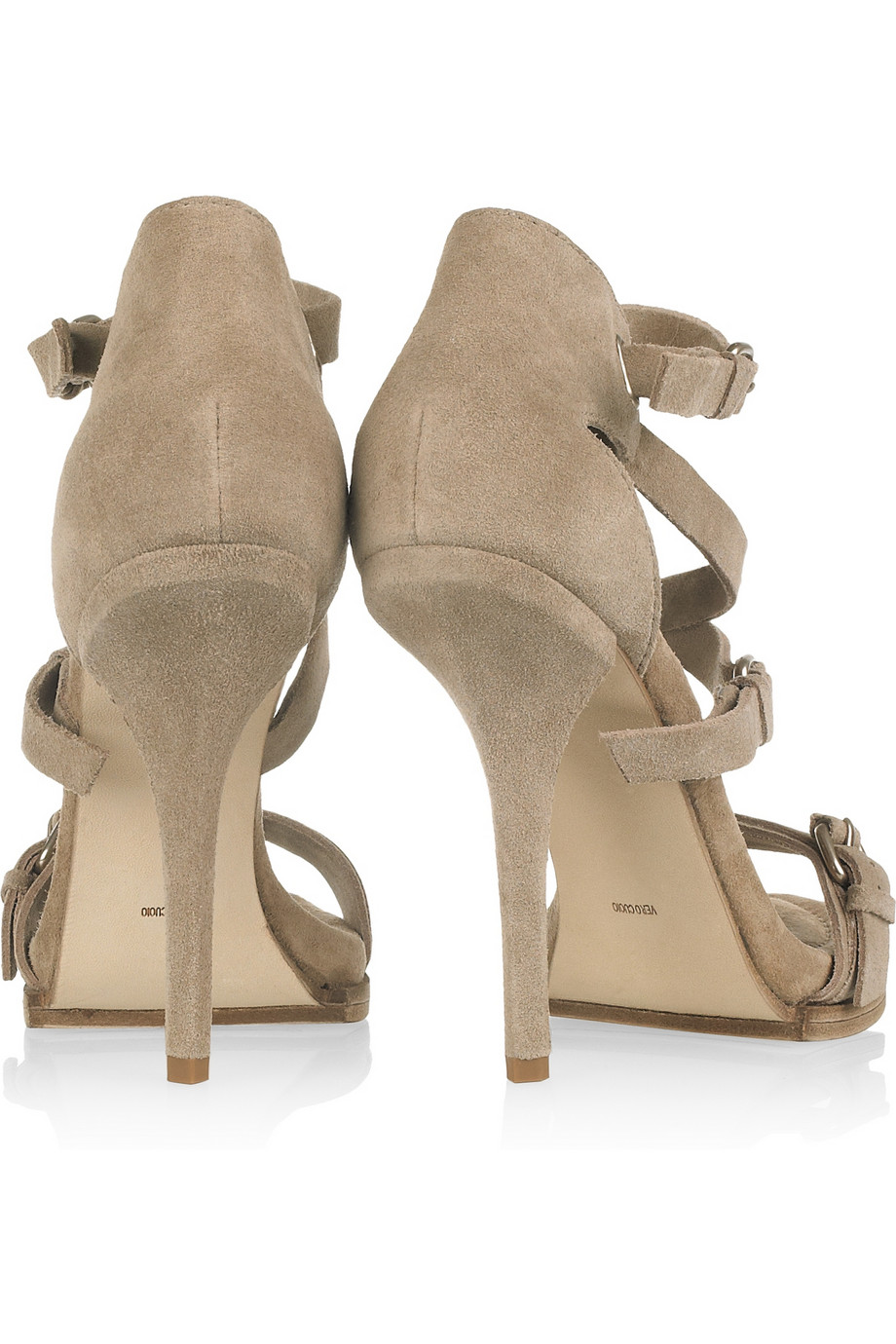 Thirdly of course would be the heel. Too thin in an ultra high shoe can be difficult to balance in whilst too chunky (especially when patent plastic) can look incredibly cheap and also dated. These heels have a beautiful sculpt to the heels as you can see. Vital to making any shoe flattering to the legs.
This is what makes these heels so much better than so many other nude heels out there. Team these and a simple short LBD and you would be dressed to go just about anywhere.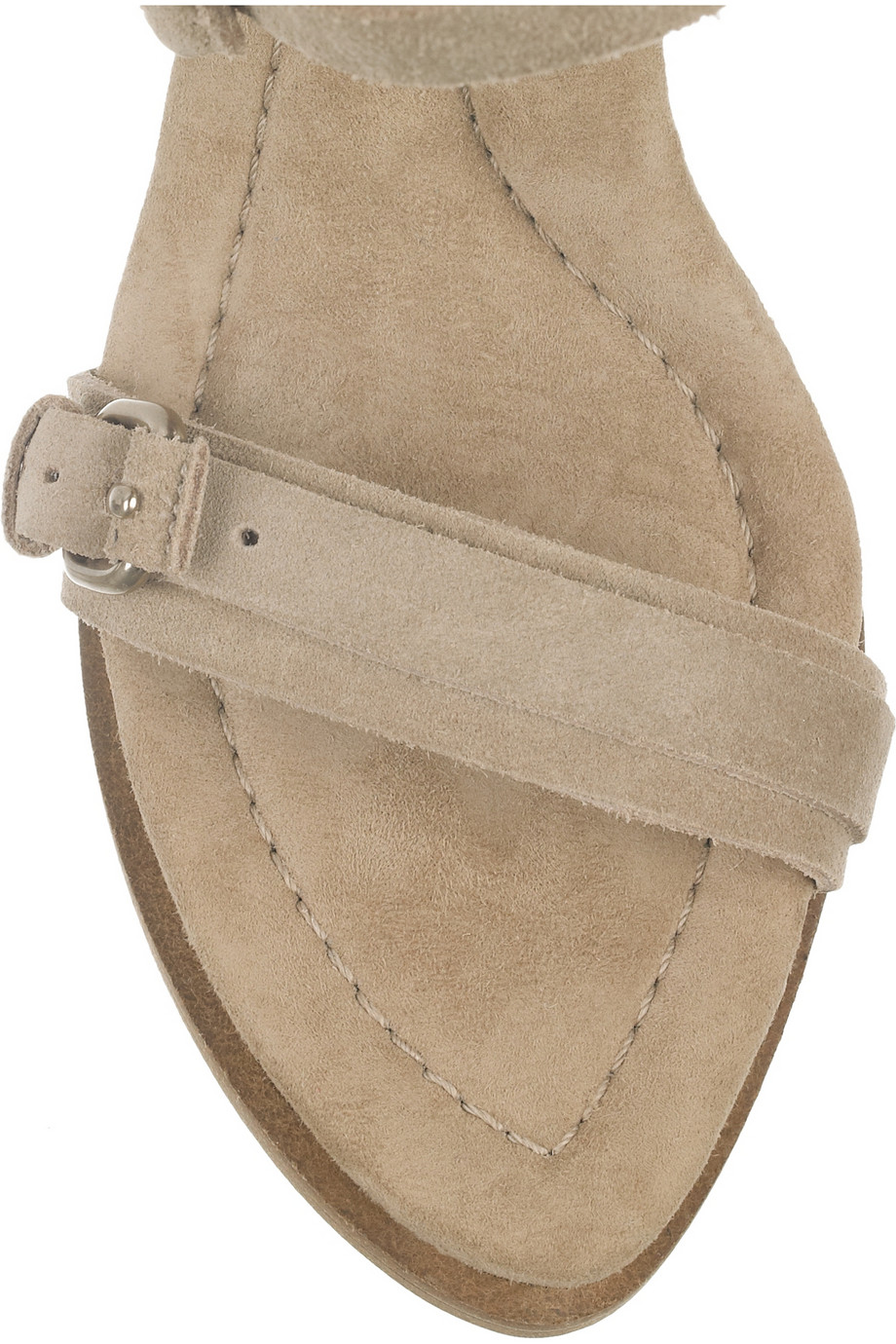 BUY THEM NOW
*now reduced from £455 to £182