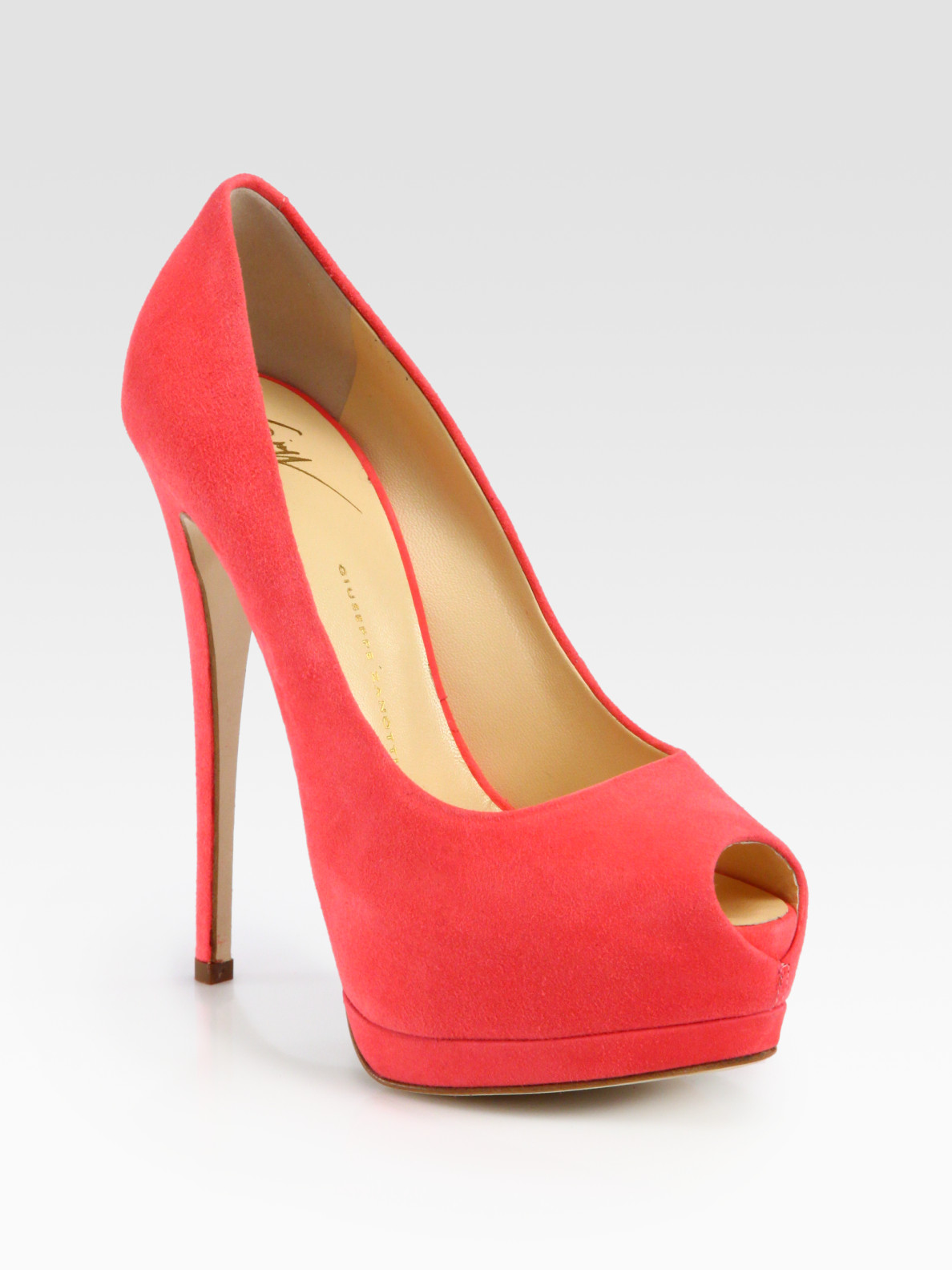 Regular readers will of course recognise Sharon as a bit of a favourite on Shoeniverse. We have seen her in
gorgeous liquid metallic
,
a slingback version
,
the budget version
from Office, plus
the ankle boot and green suede version
s just last week. So now of course, just to taunt us all, GZ has seen fit to offer Sharon in hot pink suede.
This kills me. I love these shoes, each and every version just keeps getting better. But hot pink Giuseppe?
Really? Did you have to?
Stunning as always, and sure to become a bit of a classic (if not yet there already) these pumps just continue to grow in stature and beauty.
BUY THEM NOW